Psychology Major at Berkeley
Does Berkeley offer a Psychology major?
Studying a psychology major at Berkeley encompasses the numerous factors that influence behavior. Psychology seeks to describe, comprehend, and predict the behavior of living beings; ranging from sensory experience to complex cognition, the role of genetics in social and cultural environments, the explanation of behavior in early childhood processes to those that occur at older ages, and normal development to pathological conditions.
To further discuss the answer to the query "Does Berkeley offer a psychology major?" UC Berkeley offers a Bachelor of Arts (BA) degree in Psychology. The Psychology Department at UC Berkeley reflects the complexity of the discipline's mission, which encompasses six core areas: Behavior and Systems Neuroscience; Clinical Science; Cognition; Cognitive Neuroscience; Developmental; and Social-Personality Psychology. Despite the existence of several specialization areas, the program learning objectives emphasize the development of analytical, statistical, and critical thinking skills that are not specific to any one content area in psychology but apply to all.
The psychology major at Berkeley has three purposes:
The study of psychology provides liberal arts students with a means of gaining greater self-understanding and insight into the conduct of others. In the past century and a half, the objective study of behavior has been one of the major themes of intellectual history.
Psychology equips students preparing for careers in health, law, education, and business with essential fundamental information and principles.
The undergraduate major in psychology aims to create a solid foundation of research ideas and understanding of several content areas for individuals who wish to pursue graduate work in psychology.
Honors Program
Students who declare Psychology as their major can obtain Honors or the Highest Honors in the department for completion of the Psychology Honors Program. This requires the submission of a high-quality thesis, based on an independent study carried out under the supervision of a member of the Psychology Department's faculty, as well as the successful completion of all required courses. The required grade point averages at the time of graduation must be attained (3.5 in the Psychology major and 3.3 overall).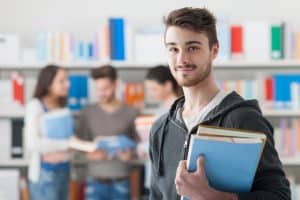 Students must also earn a letter grade in specific courses, however, none of which contribute toward the major requirements.
Post-Baccalaureate Certificate Program
The Post-Baccalaureate Certificate Program in the UC Berkeley, Department of Psychology is a thorough retraining and immersion program for students who aim to apply to graduate programs in psychology. The program offers an intensive curriculum to complete an undergraduate psychology major at Berkeley in three or four semesters, including research opportunities with the institution's world-class professors, comprehensive mentoring, and a supportive community.
If you are interested in entering the field of psychology, altering your concentration from a previous major, or transferring careers, the UC Berkeley Post-Baccalaureate program may be your ticket to success.
Minor Programs
Two summer minor programs are available through the Psychology program at Berkeley. The summer minor in Clinical & Counseling Psychology provides students with the opportunity to explore the various career pathways in clinical and counseling psychology. The Institute of Human Development offers the Developing Child summer minor in collaboration with Early Development & Learning Science (ED&LS).
What courses do you need to take to major in Psychology at Berkeley?
Psychology is an impacted major at the University of California, Berkeley. This indicates that, due to high demand, the program is unable to accept all students who intend to take a psychology major at Berkeley. Under the provisions of being a capped major, admission is guaranteed to all applicants who meet the following requirements:
 Complete all prerequisite courses with a letter grade. For further information on the COVID-19 Pass/No Pass grading policies for classes taken during the remote learning period, you may visit the Major Requirements website.
 Students should have a least a 3.0-grade point average (GPA) in the required courses. Note that GPAs are not rounded.
If you entered UC Berkeley as a first-year student, you are required to submit the major declaration form after completing three semesters at Cal and before the start of your sixth semester. Transfer students must declare their major before the start of their second semester at UC Berkeley. Berkeley will extend the deadline for students with a reduced course load who are unable to meet major requirements within the semester range, they will be given an extension if they can apply before accumulating the 80 semester units, including work in progress.
 Apply to the major by the deadline indicated. Please consult the department's website for specific due dates.
Students may still be admitted to the major if any of the conditions are not met. However, acceptance is not guaranteed. Please be aware that applications will not be accepted until all prerequisite courses are completed and final grades are announced. This may result in students not being admitted to the major until the beginning of the subsequent semester.
Now, what courses do you need to take to major in psychology at Berkeley? Let's take a look at the table below for the course options in each prerequisite area.
Prerequisite Areas
Course Options
Psychology
• AP Psychology with a test score of 4 or 5*
• Psychology 1
Biological Science
One course is required. Lectures are required and Labs are optional.
• AP Biology with a score of 4 or 5*
• Anthropology 1
• Biology 1A
• IB 31
• MCB 32
• Psych C61/MCB C61 OR Psych C64/MCB C64 (Credit Restricted)
Social Science
One course is required.
• AP US Government or AP Comparative Government with a score of 4 or 5*
• Anthropology 3 or 3AC
• Sociology 1, 3, or 3AC
• Linguistics 5
• Philosophy 3, 4, 5, 12A, or 25B
• Political Science 1,2, or 4
Quantitative
A total of 2 courses is required. Students must take Psych 101 and one additional quantitative course.
• Psych 101
• One course from the list:
– Math 10A or 10B
– Math 1A or 1B
– Math 54
– Math 55
– Stats 2, 20, or 21
– Stats C8
Note: AP exams and IB standard & HL exams do not satisfy the quantitative course requirement.
*A minimum of four courses with letter grades are required to fulfill prerequisites. If you take multiple Advanced Placement (AP) examinations, you may pick which one to use for major prerequisites. The remaining requirements must be met with letter-graded courses.
Transfer students and UC Berkeley students who seek to fulfill prerequisites at a community college should contact assist.org for more information about transferable coursework. The Psychology or Biology IBHL scores of 5, 6, or 7 may be used to satisfy the prerequisite for general psychology or biological science or for any Psychology major at Berkeley.
Does Berkeley offer a master's degree in Psychology?
Does Berkeley offer a master's degree in psychology? The Department of Psychology does not offer a terminal master's degree program. Doctoral students in the Department of Psychology may, however, choose to complete a Master of Arts degree en route to the doctorate. A student who already holds a Master's degree (or comparable degree) in Psychology is unable to apply to UC Berkeley for an M.A. in Psychology.
The objective of the Psychology graduate program at Berkeley is to produce scholar-researchers with the breadth to maintain perspective in the field of psychology and sufficient depth to do successful, independent, and substantial research. Department members have organized themselves into six training units. Each unit's requirements vary, but always consist of a combination of classes, seminars, and supervised independent research.
Students are also invited to take courses outside of the Psychology Department, utilizing the Berkeley campus's unique faculty strengths to expand their graduate education.
The following areas are offered to students for specialization:
Behavioral and Systems Neuroscience: Faculty and students in the Behavioral and Systems Neuroscience area have an interest in the neurobiological/physiological foundation of behavior.
Clinical Science: Clinical Science graduate students combine rigorous research with hands-on clinical practice. In addition, students take courses that cover both general and specific fields of psychological science, depending on their individual interests. Most students will spend four to six years in residence at Berkeley in addition to one year at a Clinical Internship site around the completion of their dissertations. Degrees are conferred upon completion of the internship, regardless of when the dissertation is finished.
Cognition: The behavioral and computational analyses of cognitive processes are the focus of the Cognition Program. Students are trained on how to apply cognitive models and empirical techniques to study mental components. The program is essentially interdisciplinary, with instructors and students frequently collaborating across departments and divisions.
Cognitive Neuroscience: Cognitive Neuroscience programs concentrate on Neuroimaging and Neuropsychological approaches to the study of human behavior. The neural bases of human behavior are investigated using functional neuroimaging techniques such as Magnetic Resonance Imaging (MRI) and Electroencephalography (EEG). Neuropsychological approaches evaluate various forms of psychological dysfunction caused by brain damage or illness.
Developmental: The program's research objective is to comprehend how the organism and its skills evolve throughout the course of its lifetime. The interdisciplinary approach for this program is multi-species, multi-system, and multi-disciplinary.
Social-Personality: The Social-Personality program prepares graduate students for research and teaching jobs. The program professors and several affiliates conduct research and provide rigorous training in six specialized areas.
Application requirements
GRE scores (GRE is not required for Fall 2023 admission applications)
Grade Point Average (GPA)
Transcripts
Resume or curriculum vitae (CV)
Personal statement/s
The Department invites students who are primarily interested in research to submit applications for the Psychology Ph.D. program. It is advantageous to have undergraduate research experience, which includes formal statistics/methods classes and special class projects, independent study projects, and part-time or volunteer research work. All the graduate school concentrations, including Clinical Science, place a heavy emphasis on research. The department believes that research and scholarly expertise are necessary for leadership in psychology teaching and public service.
Is Berkeley a good school for Psychology?
Since the psychology major at Berkeley is a popular choice among students, you might wonder, "Is Berkeley a good school for psychology?" For the 2023 Best Psychology Schools, Berkeley and Stanford are tied for the best psychology program in the United States.
Undergraduates at UC Berkeley flourish when they combine academic coursework with a variety of extracurricular opportunities to immerse themselves in their passions and discover their purpose. Numerous alternatives are available within the Psychology department that can help students obtain a deeper grasp of a topic they may be interested in or wish to investigate.
Research opportunities
Research refers to the process of conducting investigations into various areas of a specific topic to gain a deeper understanding of the subject and/or seek potential solutions or answers to specific problems. You do not need to be an expert on the topic you are passionate about to enter the research world while attending Cal; you simply need to be motivated enough to seek out the correct possibilities.
Opportunities in psychology open to you during your academic career:
Honors Program
The Psychology Honors Program allows declared psychology students who complete all requirements to create their own research program under the supervision of faculty. Students engage in a specialized program culminating in the submission of their thesis. In addition to broadening their path and providing opportunities to research professions, B.A. students can acquire the distinction of "Highest Honors."
Research Assistant/Independent Study (Specifically Psych 199)
If you are selected as a research assistant, you can earn units for your work. This is an excellent opportunity to explore a career in research and immerse yourself in a Psychology laboratory.
Research Participation Program (RPP)
If you are interested in participating in various research projects, the Research Participation Program permits eligible students to participate and answer Psychology-related questions. Numerous Psychology courses require you to participate in RPP as part of your grade, however, you are encouraged to attend RPP studies even if it is not a requirement.
Students of the psychology major at Berkeley can also take advantage of campus-wide research opportunities:
Undergraduate Research Office
The Office of Undergraduate Research is an excellent resource for discovering and learning about all the research resources accessible to Cal undergraduates. Each program may have various application deadlines and requirements, so it is important to check each of the research opportunities in advance.
Undergraduate Research Apprentice Program (URAP)
Underrepresented Researchers of Color (UROC)
Summer Undergraduate Research Fellowships (SURF)
Haas Scholars
Psychology opportunities to enhance your UC Berkeley experience
In addition to research, there are other resources you can use to learn, discover, and advance in various academic experiences. Listed below are some of the several resources you can utilize to further expand your knowledge:
Study Abroad as a Psychology Major
The Psychology Department encourages its students to participate in Berkeley Study Abroad (BSA) to provide an international perspective to their study. Exposure to varied cultures and human experiences prepares students for the complex difficulties confronted by psychology practitioners.
Facilitate a DeCal (Psych 198)
DeCals are a fantastic way to determine how much you want to learn, explore a topic in a small group supervised by a student facilitator, and earn credit toward your degree.
Internships and Field-Study (Psych 197)
Students may volunteer or intern with a program-related organization in the field of Psychology. Students participating in an internship may obtain either Psychology 197 units or a stipend if the agency is willing to pay from its own funds or both.
Weekly Opportunities
Through the Weekly Opportunities, you can obtain information about how to participate in research, internships, employment, and courses.
While studying psychology major at Berkeley and taking advantage of the resources for research and studies are enticing, you need to get through the tough Berkeley admissions first. The admission rate of 14% for the Class of 2025 at Berkeley set a record for the school. On the other hand, the university received a total of 128, 196 applications for the Class of 2026.  Although the exact data for admissions have not been made public yet, approximately 15,000 people were accepted.  This equates to an acceptance rate of 11.7% overall.
At AdmissionSight, we have over 10 years of experience guiding students through the competitive admissions process to get accepted to the top universities in the world. On average, 75% of our students are admitted to an Ivy League university, Stanford, MIT, UChicago, and Caltech, one of the highest track records in the industry. Feel free to set up an appointment with AdmissionSight today to book your initial consultation.