Scholarships at Dartmouth
It is widely acknowledged that Dartmouth College is one of the most prestigious educational institutions in the entire globe. It is one among the eight universities that make up the Ivy League. Although financial aid and grants are readily available to those who qualify, only a select few students are awarded full scholarships at Dartmouth College.
Hanover, New Hampshire, United States is home to the private Ivy League research institution that is known as Dartmouth. It is home to highly intellectual faculty members and also an educational institution that is on the cutting edge, providing an environment in which one's curiosity, creativity, and abilities can be developed.
The financial aid program at Dartmouth is made possible in large part due to the generosity of generations of Dartmouth alumni and friends who have created scholarship funds for the benefit of the school's students. Upon admission, first-year students will have their applications reviewed for need-based grants and scholarships at Dartmouth.
Can you get a Full Scholarship to Dartmouth?
Can you get a full scholarship to Dartmouth? Yes, the demonstrable financial need of each and every admitted candidate for financial aid will be met in full by Dartmouth College.
Students who come from households with total yearly incomes of less than $65,000 and who have assets that are typical for this income range will not be expected to receive financial assistance from their parents toward the expense of their education. Students will still be responsible for contributing to their own expenses out of the money they earn over the summer, money they earn working part-time during the school year, and money they save on their own.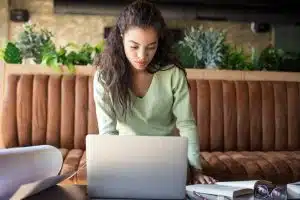 The student's award will not include a student loan; however, student loans are available to help balance the student contribution and other expenses such as health insurance or a computer. The student loan will not be included in the student award.
Families with total incomes of less than $125,000 are guaranteed to pay no tuition at all. Students whose families have annual incomes of $125,000 or less and who have typical assets are eligible for scholarships at Dartmouth, which pays for the student's complete tuition. Rather, student and/or parent loans are available to help offset the family contribution and additional expenses such as health insurance or a computer. Loans will not be included in the offer of financial aid; however, loans will be accessible.
What are the Scholarships at Dartmouth?
What are the scholarships at Dartmouth? A significant number of Dartmouth students are chosen to receive financial support from one of our more than 800 designated scholarship funds. Grants and scholarships are forms of financial assistance for one's education that do not need repayment.
Dartmouth Scholarships
The scholarships at Dartmouth are awarded on the basis of financial need and are provided free of charge with no need for repayment. Our evaluation of your qualifications will determine the amount you get, which may be anything from $1,000 to more than $70,000.
Dartmouth Endowed Scholarships
A significant number of Dartmouth students will have the opportunity to apply for one or more of the more than 950 endowed scholarship grants. These awards do not constitute new financial assistance; rather, they serve to signal that the assistance that has already been granted will be provided by a particular endowed fund.
There is no requirement for students to submit a separate application for every particular opportunity; however, all students who are receiving financial assistance are expected to complete an additional survey. If participating in this program is not something that a student would like to do, they have the option to opt out.
The majority of students who are awarded these scholarships are required to answer some extra questions about their time spent at Dartmouth and to send a thank-you note to the donor of their scholarship each year.
Many even get the opportunity to meet the people who give them money, which can lead to incredible chances for networking. A link to one or more specific Dartmouth students enables donors at Dartmouth to recognize the very tangible impact that their giving has on the university's financial assistance program and on the student body as a whole.
Outside Scholarships
If you have been given money from an outside source in the form of a scholarship (for any reason, such as academic, civic, or athletic achievement, for example), this money will assist you in lowering your own personal expenses.
You will have permission from Dartmouth to use these monies to replace or reduce the portions of your award that are related to student loans and employment. If your award contains an expectation that you would earn money during your leave period as part of your Student Contribution, then additional scholarships at Dartmouth from outside sources can potentially replace that amount.
When determining whether or not a student is eligible for federal aid, Dartmouth's Expected Family Contribution (EFC) is compared to the EFC calculated by the FAFSA. If there is a difference between the two, outside aid can be used to bring Dartmouth's EFC down to the level required.
It happens infrequently, but there are times when a student's outside resources are substantial enough that we are required to partially reduce a student's scholarship award from Dartmouth in order to comply with federal and institutional awarding guidelines. This is done in order to protect the integrity of the scholarship awarding process.
Veteran's Benefits
The Dartmouth College scholarship application process takes into consideration an applicant's veteran's benefits as one of the resources used to evaluate an applicant's eligibility. The Yellow Ribbon Program, which is a supplement to the benefits provided by the GI Bill, now has 100% participation from Dartmouth College.
Federal Grants
The Free Application for Federal Student Aid (FAFSA) is the single form that must be submitted in order to apply for federal financial aid if you are a citizen or permanent resident of the United States.
Students who submit a Free Application for Federal Student Aid and demonstrate that they have a demonstrated financial need may be eligible for a Pell Grant from the United States Department of Education (FAFSA).
The College will give Federal Supplemental Educational Opportunity Grants (FSEOG) to those students who demonstrate the greatest financial need. They are not more than $4,000 per year and can be any sum between those two numbers.
State Grant Programs
Dartmouth accepts applications for need-based grants that are offered by a few different states to undergraduate students. You may be eligible for grants from the state, but those grants won't count toward your total eligibility unless and until you actually get them from the state. At that point, your Dartmouth scholarship will be reduced by the same amount that you got from the state.
ROTC Scholarships
Scholarships for ROTC are given out based on performance in a competition. If you join the Army Reserve Officers' Training Corps (ROTC), you could be eligible for scholarships and other forms of financial support. This would make it easier for you to concentrate on your studies by reducing the amount of stress caused by worrying about money.
What are the Dartmouth College Scholarships Requirements?
What are the Dartmouth College scholarships requirements? Scholarships are a form of financial aid that does not require the recipient to make any repayments. Scholarships at Dartmouth that are awarded on the basis of need look at a student's current financial situation.
Students can receive scholarships based on their academic or athletic achievements if they meet the requirements. You may also be eligible for a scholarship on the basis of your involvement in community service, unusual hobbies or characteristics, personal history, or the company or military affiliation of a parent.
However, when applying for financial assistance or scholarships at Dartmouth, students are required to complete not just the Free Application for Federal Student Aid, also known as the FAFSA, but also the College Scholarship Service Profile.
Students should submit their FAFSA applications as soon as they are able when the application window opens on October 1st. Because the FAFSA uses financial information from the year before, you do not have to wait until the end of the year to apply for financial aid; rather, you can use the financial information from the year before.
Want to learn more about scholarships at Dartmouth? You've come to the right place. At AdmissionSight, we have over 10 years of experience guiding students through the competitive admissions process.
AdmissionSight can help you put your best foot forward when applying to college. Contact us today for more information on our services.