Scholarships at UPenn
One of the most prestigious private universities in the United States is the University of Pennsylvania. It was established in 1740, making it one of the oldest institutions in the United States. Throughout its history, it has maintained a reputation for offering students an education of the highest possible caliber. In addition to this, it makes available to its pupils a substantial quantity of need-based scholarships at UPenn.
At the University of Pennsylvania, student financial aid is totally need-based, just like it is at all other Ivy League schools. Scholarships at UPenn are not given out based on a student's academic or athletic performance. The University of Pennsylvania has committed to providing grant-based help in an amount equal to your total proven need for a total of eight academic semesters.
Can you get a full scholarship to UPenn?
Can you get a full scholarship to UPenn? At the University of Pennsylvania, financial need is the sole consideration for awarding scholarships. UPenn has made a public commitment to meet the full demonstrated financial need of every single admitted student. The amount of financial aid that you receive will be determined by looking at your current financial standing.
They will determine something that is known as the "Expected Family Contribution," which is the amount of money that your family is anticipated to contribute to the cost of your education. Following that, the university will provide you with scholarships in an amount equal to the gap between the cost of attendance and your Expected Family Contribution.
The awarding of merit scholarships at UPenn, which are based on academic achievements, GPA, SAT/ACT scores, and other factors, differentiates this from a large number of private colleges and public universities. On the other hand, the University of Pennsylvania, along with the other schools in the Ivy League, does not provide merit-based scholarships. Additionally, there are no athletic scholarships available through the institution either.
The key message from this is that the quantity of financial assistance that you receive is entirely predicated on aspects of your personal and family finances such as the amount of income and assets that you have. They will provide you with less assistance if your financial circumstances are favorable, and the inverse is also true.
You should also be aware that even if there are no athletic scholarships at UPenn available, if you are good at sports, getting into the school of your choice will be much simpler for you. This is especially the case if you have a strong performance at the national and state levels of competition. These Ivy League schools place a high priority on the success of their athletic programs, yet they are unable to offer any athletic scholarships due to financial constraints.
Therefore, the method that they use to attract students is that they will almost certainly accept kids who come highly recommended by the coaches at the University of Pennsylvania. In this way, they are able to have capable athletes. If you are truly good at sports, you shouldn't slack off and play poorly.
What are the scholarships at UPenn?
What are the scholarships at UPenn? At Penn, undergraduate financial aid is totally need-based, just like it is at all other Ivy League schools. The University does not present merit-based scholarships to incoming students, either for academic or athletic achievement. Penn has agreed to provide you with grant-based help in an amount equal to your total demonstrated need for a total of eight academic semesters.
It is possible for certain students to receive financial assistance in the form of grants and scholarships at UPenn. Scholarships and grants, in contrast to loans, do not require the recipient to make any payments back.
During the academic year 2022, UPenn provided a total of $232.5 million in the form of need-based scholarships to 4,370 students. These scholarships at UPenn were given to students who were in need of financial assistance to assist them in covering the costs of attending college. Students who did not have a documented need for financial assistance were eligible to receive an additional $3.16 million in merit-based scholarship money.
You must submit a FAFSA, achieve academic progress that is considered to be satisfactory, not be in default on any federal loans, and not owe a refund on any federal Pell Grants or Federal Supplemental Educational Opportunity Grants in order to be eligible for federal help (FSEOG). Students from other countries are typically ineligible for financial aid from the federal government.
Penn Grant
The Penn Grant is the funds that Penn has opted to invest in you in order to meet your financial need, and it serves as the basis for many other types of financial aid programs. The Penn Award is an institutional grant that is distributed on the basis of financial need and is made accessible to all traditional undergraduate students for a maximum of eight academic semesters.
Named Scholarship
The generous contributions of Penn alumni and friends who have decided to assist undergraduate students at Penn with financing their Penn education can result in the creation of a named scholarship.
If you have a Named Scholarship included on your financial aid notice (for example, the Benjamin Franklin Endowed Scholarship), this indicates that a donor is providing direct assistance for your time spent at Penn. There are some requirements that must be satisfied in order to qualify for certain scholarships (your hometown, your major, etc.). All of the named scholarships are awarded based on financial need, and the eligibility requirements are the same as those for the Penn Grant.
Students who have been awarded named scholarships are given an invitation to a special event that takes place during New Student Orientation and provides a more in-depth explanation of the Named Scholarship Program.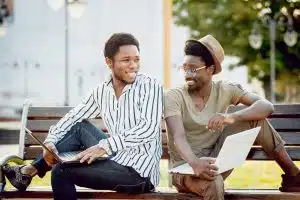 Each year, you will be given the task of writing a brief thank-you card to the person who funded your scholarship, and you may also be invited to attend an annual luncheon held either on campus or in New York City to meet the person who funded your scholarship.
Mayor's Scholarship
Here is one of the many scholarships at UPenn. The Penn Funds for Educational Excellence presents these scholarships on a yearly basis to graduating high school students living in Philadelphia who are enrolled in schools located within Philadelphia or in the surrounding counties in Pennsylvania.
The size of the scholarship is established by Penn based on the recipient's demonstrated financial need, and it is renewable for continuing students provided that the recipient continues to demonstrate that they have financial need.
Maguire Scholarship
The Maguire Foundation awards one-time, last-dollar scholarships to up to five students in each entering class for a period of four years, taking into consideration the student's financial need as well as their academic performance.
Graduate Grants and Scholarships
Each of the 12 graduate and professional schools at Penn is responsible for the administration of its own individual financial aid program.
Your award package may include institutional grant support if it is available, as well as federal or private loans, depending on the academic program that you are enrolled in. In addition, some programs offer money through the work-study program.
Outside Scholarships
Students who are the recipients of outside scholarships (i.e., scholarships that are awarded from non-governmental sources outside the University) will have those scholarships noted in the financial aid notice that they receive. A significant number of Penn students apply to other universities for financial aid.
Undergraduate and graduate students at Penn have access to a wide variety of external funding opportunities, which vary according to the degree they are enrolled in. We strongly advise you to look into opportunities for funding that are offered by outside organizations.
These funding opportunities are determined by their own internal criteria. It's possible that your school has particular ideas for other financing sources that you might look into.
What are the UPenn scholarships requirements?
What are the UPenn scholarships requirements? Because going to college is an investment, it is essential to evaluate the return that may be expected from your education. In order to have a clear picture of your return on investment, also known as ROI, you will first need to have a clear picture of what the financial implications of that investment will be.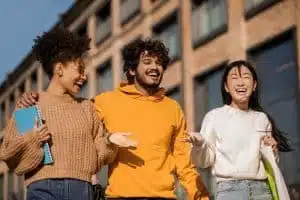 You are aware that financial need is taken into consideration when awarding scholarships at UPenn. You will need to submit the Free Application for Federal Student Aid (FAFSA), the CSS Profile, and the Penn Financial Aid Supplement. The Expected Parent Contribution (EPC) will be determined based on the answers that you submit to the questions that these documents will ask you regarding the financial situation of your family.
You will need to send your parents' tax returns, W-2 forms, and other documentation in addition to the paperwork required for the financial aid of any of the grants and scholarships at UPenn. We strongly suggest that you get in touch with the financial aid office directly if you are interested in obtaining additional information regarding financial aid and scholarships offered by the University of Pennsylvania or if you have questions that are specific to your own personal circumstances.
Want to learn more about the scholarships at UPenn? You've come to the right place. At AdmissionSight, we have over 10 years of experience guiding students through the competitive admissions process.
AdmissionSight can help you put your best foot forward when applying to college. Contact us today for more information on our services.