School in Focus: Rice University
Rice University was founded in 1912 and is a private institution. It has a total undergraduate enrollment of 4,247 (fall 2021), an urban setting, and a 300-acre campus. A semester-based academic calendar is utilized. Rice is ranked 15th among national universities according to the 2022-2023 edition of Best Colleges. The tuition and fees amount to $54,960. Students in this institution are often referred to as "Owls."
Where is Rice University located?
Where is Rice University located? Its exact address is 6100 Main St, Houston, TX 77005, USA. The institution, located in Houston's Museum District, offers a vibrant student life in the fourth-largest city in the United States. The Rice Coffeehouse, Valhalla Pub, and Willy's Pub are all student-run establishments serving food and beverages on campus.
Prior to their arrival on campus, each student is assigned to one of eleven residential colleges, of which they remain, members, even if they decide to move off campus. The residential colleges offer housing, meals, and academic and social activities. The Rice Owls have 14 NCAA Division I varsity athletic teams, including a renowned baseball program. All student tickets to varsity athletic events are free.
There are eight schools at Rice, including the School of Social Sciences, the School of Humanities, and the Wiess School of Natural Sciences. Among its graduate schools are the prestigious Jesse H. Jones Graduate School of Business and the George R. Brown School of Engineering.
Rice's School of Architecture and Shepherd School of Music are also highly regarded. The James A. Baker III Institute for Public Policy at Rice University is a nonpartisan think tank that offers coursework, internships, and lectures. In 1917, when a private detective discovered Rice's stolen owl mascot at rival school Texas A&M, he sent a coded message to Rice students informing them that "Sammy" was safe, thereby giving the school's mascot its name.
What is Rice University known for?
What is Rice University is known for? The athletic teams at Rice University are known as the Rice Owls. The origin of the name is the owls on Rice's crest. Rice competes in NCAA Division I athletics. Rice competes in NCAA Division I athletics.
No matter how you measure Rice's performance, this roughly 4,000-student institution shines brightly. Consistently ranked among the top 20 universities, this institution is renowned for its exceptional undergraduate engineering program.
This well-resourced institution features a student-to-faculty ratio of 6:1 and ranks near the top of any list evaluating the quality of academic instruction and campus life.
Academics
Computer and Information Sciences, Mechanical Engineering, Cognitive Science, Economics, and Biochemistry are the most popular majors at Rice.
Rice tends to emphasize STEM subjects, particularly science, and engineering. It is renowned for its strengths in artificial heart research, structural chemical analysis, signal processing, space science, and most notably, nanotechnology. On campus, STEM research is prevalent, whereas humanities students frequently report receiving little support.
Prospective physicians may be interested in the Rice/Baylor Medical Scholars Program, in which students attend Rice for their undergraduate degree and then immediately enroll in the 4-year M.D. program at Baylor, provided that they have a sufficient MCAT score and GPA.
Rice is also a top-ranked institution for sports management, which is in stark contrast to the practice of many schools to offer it only as a concentration within another major.
In contrast, Rice permits students to specialize within their majors in fields such as analytics, leadership, and law. Students must complete a sports management internship in order to graduate, and they often land prestigious internships as freshmen, allowing them to gain valuable experience.
Extracurriculars
At Rice, varsity sports aren't a huge deal, but baseball is their claim to fame. The Rice Owls are ranked D1 and number one in college sports. Those who are not at the top of the national rankings often participate in a variety of club sports through their residential college system. At Rice, intramural sports are extremely popular.
Among the most common ways to get involved is through the student government at one's residential college, where elected student officials plan events, serve on committees, and administer enrichment programs. In fact, the majority of Rice's traditions and extracurriculars are tied to their residential colleges.
Other interesting extracurricular activities and events include:
Impact Rice Retreat (IRR) is a leadership development retreat for Rice University freshmen and sophomores that is led by students. Students learn how to become more effective leaders through workshops that build their skills and confidence.
The Rice Outdoors Club organizes camping trips and weekly rock climbing excursions for students interested in exploring Texas's natural environments.
The Shepherd School of Music frequently hosts free theater and music performances, while residential colleges produce their own plays at their own theaters.
Traditions
Willy Week is possibly the most popular owl tradition. The weeklong celebration of founder William Rice's birthday includes lively debates and exciting events leading up to Beer Bike, a bicycle race between residential colleges.
O-Week, or Orientation Week, is an initiation ritual unique to Rice University and its incoming freshmen. Students interact with upperclassmen, begin preparing for the academic rigor of the upcoming semester, meet with advisors, and experience a full social immersion into life at their residential college and the school as a whole.
During this hectic and exciting time, students frequently engage in "jacks," or pranks, against other colleges.
Dorms
Rice has neither fraternities nor sororities. Instead, it has developed a system of residential colleges to foster a sense of community among its students. A faculty magister organizes opportunities for students to pursue their academic and cultural interests through social events, self-government, intramural sports, student plays, and other activities.
As you narrow down your list of potential colleges, it is important to determine whether you will enjoy this system or feel suffocated. However, the majority of students enjoy the residential college experience and remain there for four years.
Financial Aid
Houston is one of the most populous, diverse, and largest cities in the United States; in Texas, everything is bigger! Rice meal plan students are frequently permitted to dine at restaurants representing virtually every culture due to the city's diversity and overall size.
Tex Mex is especially popular, as is bicycling; the city has the largest number of bike commuters in the state and numerous biking trails and bike-sharing systems.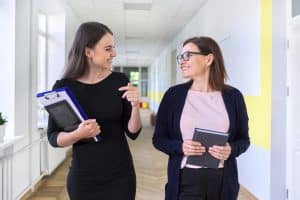 In addition, Houston is home to the following wonderful locations:
Rice University is adjacent to Texas Medical Center, giving pre-med and BIOE students ample opportunities.
NASA Johnson Space Center in Houston may appeal to students of aerospace engineering due to its internship, employment, and research opportunities.
Hermann Park is adjacent to Rice and contains a variety of cultural institutions, including the Houston Zoo, Miller Outdoor Theater, Houston Museum of Natural History, and Hermann Park Golf Course.
How to get into Rice University
How do you get into Rice University? If you intend to join the more than 31,000 Owl applicants in the next admissions cycle, you should be aware of the following:
Rice University expects evidence of advanced high school coursework. It is essential to enroll in multiple advanced classes, particularly in your area of academic interest.
You must submit an application to one of the six academic schools listed on the application. Each institution has unique admission requirements and standards. If your application is denied, your second-choice school cannot reconsider you.
Rice University does offer interview options. They do "recommend an admission interview for first-year applicants as an excellent opportunity to highlight academic and personal accomplishments while learning about Rice. The Admission Committee accords equal weight to on-campus and off-campus interviews during the admission evaluation process."
The admissions process at Rice University takes "demonstrated interest" into account. You will be evaluated based on whether you visited the campus (during non-pandemic times), contacted an admissions officer, etc.
Make sure to devote sufficient time and effort to the Rice-required supplemental essays. In 2021-22, they will be as follows:
All applicants must answer:
Please explain why you wish to study in the academic areas you selected. 150-word limit.
Based upon your exploration of Rice University, what elements of the Rice experience appeal to you? 150-word limit.
 Rice is lauded for creating a collaborative atmosphere that enhances the quality of life for all members of our campus community. The Residential College System and undergraduate life are heavily influenced by the unique life experiences and cultural traditions each student brings. What life perspectives would you contribute to the Rice community? 500-word limit.
In keeping with Rice's long-standing tradition (known as "The Box"), please share an image of something that appeals to you.
With all of this information in mind, you can now prepare for your journey to Rice University. Consider getting an admissions counselor. At AdmissionSight, we have more than a decade of experience getting students into any college of their choice.
We have a high success rate of 75%. Book a free consultation, and let's start planning your future today.