Social Life at Columbia
A typical day for a student at Columbia will never be the same. Every day, students learn new things through their academic and extracurricular pursuits.
Students have a wonderful opportunity to learn new things about themselves, their learning, and their lives every day. If you're unsure of what it's like to attend the university, picture it as a potpourri of lively social life at Columbia and rich academic opportunities supported by the university's all-encompassing approach to higher education.
The diversity among the students at Columbia University goes beyond differences in ethnicity and religion. Over 90 nationalities and all 50 states are represented in Columbia's typical incoming freshman class, and each student brings special skills and qualities to each class. The extensive financial assistance provisions at Columbia allow students from disadvantaged backgrounds to enroll without incurring debt. Each person may learn a lot from their peers at Columbia; the school's diversity is absolutely astounding and is only matched by a handful of other colleges and universities.
The application process for colleges is a minefield of figures, data, concerns, and anxieties. Students frequently invest a lot of time investigating a school's acceptance rates or financial aid guidelines, and while this information is unquestionably crucial, students frequently overlook the importance of considering the quality of life at a particular institution. Finding out how many candidates are accepted to a particular school may be simple, but it can be challenging to negotiate the complex question of what an ordinary day on a particular campus might entail.
At Columbia University, there is much more to this institution than its prestige and selectivity, despite the fact that you may have heard many facts, admissions statistics, yield rate, and stories about it. Learn more by reading on.
How is student life at Columbia University?
Do you have a particular image in mind about the question, "How is student life at Columbia University?" Let's see if what AdmissionSight has below is almost the same as what you expect it to be.
The throng of students racing to their early classes fills the mornings at Columbia University. Some of them leave for classes that are part of the required curriculum. All Columbia College students must complete a set of courses known as the core in order to graduate. As the program is created to provide all Columbia students with an education in a wide range of subjects, these classes cover a wide range of topics.
Students who might not otherwise be exposed to new information, such as ancient literature and scientific experimental design, are exposed to it in classes like Literature Humanities and Frontiers of Science. Additionally, Columbia students have the opportunity to take a variety of mandatory courses, including University Writing (basically an English composition course), Music Humanities, and Art Humanities.
The typical Columbia student will likely participate in extracurricular activities or on-campus groups after their day's classes are over. There are more than 500 clubs available at Columbia, including academic groups, a cappella groups, dancing groups, political groups, cultural groups, religious groups, and groups that engage in various forms of activism, which are all part of the social life at Columbia.
The options are unlimited; in fact, new organizations constantly form at Columbia, and students also have the option to launch their own on-campus clubs.
At Columbia, there are also a variety of chances for leadership. Students that end up joining a group about which they are really passionate have the chance to assume leadership roles to assist in managing the other students and maintaining the club. For leadership or executive board roles, some organizations may hold elections, while others may have an application procedure. Some organizations even use volunteers to fill executive board member seats.
Some students choose to work or take a work-study position after finishing their day's classes. Your ability to participate in work-study will depend on the type of financial aid you received from Columbia. Typically, work-study students at Columbia can be employed at one of the many offices on campus, the library, or the residence halls.
After finishing their academic and extracurricular commitments, Columbia students frequently attend one of the many activities taking place on campus. On occasion, Columbia will host prominent lecturers on its campus. Additionally, there are occasions catered to certain interests, such a recent poetry reading with the acclaimed poet Maggie Nelson.
How is social life at Columbia?
How is social life at Columbia? The Columbia University campus often hosts rallies and activist events for students interested in on-campus activism. Students can also participate in on-campus dancing events like Glass House Rocks or Night Market as well as more established school celebrations like homecoming or the spring festival and concert Bacchanal.
Some Columbia students could decide to explore the vastness of New York City after a hard day of school, extracurriculars, and activities. Since Columbia's campus is strategically situated on Manhattan's Upper West Side, it is simple to get to events and experience the local culture. Morningside Heights, a small area of Columbia, is close to Harlem and about 20 subway stops away from central Manhattan. There are virtually no restrictions on what a Columbia student might be able to accomplish in one of the biggest and most dynamic cities in the world.
Some students decide to benefit from Columbia's proximity to New York by working as interns or employees at various businesses there. In fact, there is a website for students that aid in job and internship applications in the city. Students may choose to work in the fields of finance, fashion, technology, or even at one of the numerous startups in the area. For students interested in pursuing research assistantships and other on-campus roles, there are many intriguing alternatives available on campus.
Additionally, New York offers a wide variety of conventions, parks, restaurants, stores, concerts, parties, and music festivals. The city offers Columbia students a wide range of recreational opportunities, and it also gives them the chance to form relationships with students who attend nearby universities, including New York University, Pratt, Cooper Union, Fordham, and the Fashion Institute of Technology.
When it's time to sleep, Columbia students head back to Manhattan's picturesque Morningside Heights. Numerous benefits are available to students in this area, including the fact that it is considered to be among the safest in the city.
Are there clubs and organizations at Columbia?
The Columbia community finds inspiration in a city, a neighborhood, and a campus brimming with possibilities.
Are there clubs and organizations at Columbia? More than 500 student groups and organizations, from intramural sports and philosophical journals to investing clubs and culinary societies, will inspire you and give you access to their enthusiasm and ideas. You can pursue your passions at Columbia; aside from the academic side, social life at Columbia will also mold you as a person. Wherever your interests take you, you'll be able to find someone to share them with, leading to the kinds of experiences, memories, and joy that New York City's greatest tales are made of.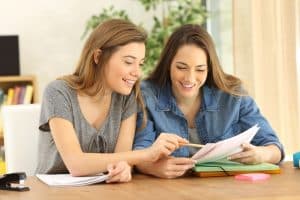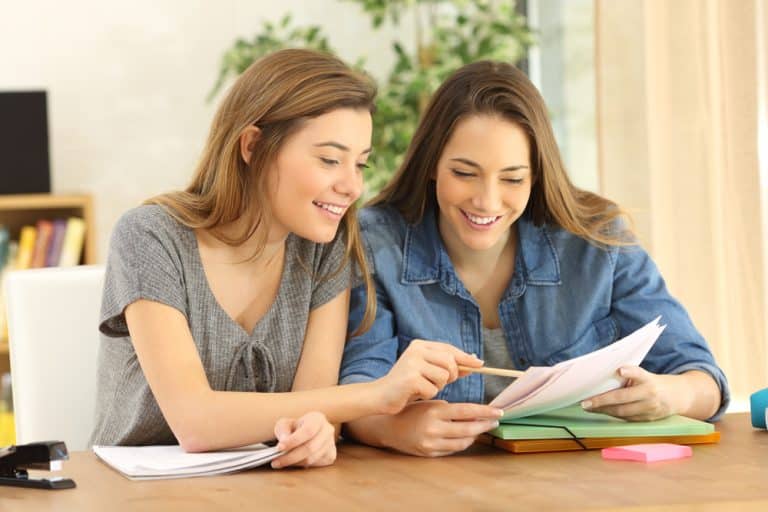 LionClubs is the newest, most convenient club database in Columbia.
At the University, joining clubs has always been a reliable way to meet people. Finding the ideal group and establishing those connections, however, has been made more difficult by class-related hours of Zoom weariness and a strange, online club fair.
According to user research through interviews with club leaders, a number of groups still had trouble being noticed on campus, even with the traditional Columbia club fairs. The spring club fair during Days on Campus for newly enrolled students has received criticism from some organizations for being difficult to navigate and appearing to be an afterthought. Since unofficial groups have only relied on word of mouth to launch their efforts, they have also had difficulties with marketing and recognition.
The club fair is now the only opportunity for students to get a comprehensive overview of all the approved Columbia organizations. Some students found the encounter stressful and had trouble locating their group. Additionally, clubs can be added to LionClubs that are not already included on the official listing page. AdmissionSight's study revealed that students' selection processes were time-consuming and outmoded because they mostly relied on flyers, Facebook, and word-of-mouth.
Where do students at Columbia hang out?
Where do students at Columbia usually hang out? For it to feel like a college town, New York is too vast. But in many ways, it is one because it houses additional students. These students can be found all around the city, but they tend to congregate more in areas that are nearer to their various colleges and that also have cheaper drink prices than some of the city's upscale cocktail bars, which are unquestionably not student-friendly. Here are two of Columbia University students' preferred hangouts.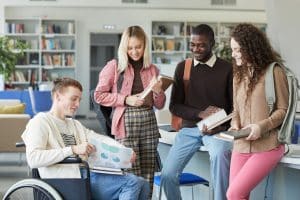 Morningside Park
110th to 123rd Street, Manhattan Avenue to Morningside Drive, Morningside Heights, Manhattan Children from Columbia University hang around at Morningside Park, a 13-block length of green space that runs from Morningside Heights to Harlem. Before returning to the dorms or going to class, students relax on some of the park's famous huge boulders, hang out near the pond, or make their way around the walking/running trail. But unlike Washington Square Park, Morningside can feel a little lonely at night, so only go there during the day.
The Heights
2867 Broadway between 111 and 112th Streets, Morningside Heights, Manhattan
If you have classes in the morning, you should avoid this famous Columbia University bar's mean frozen margaritas. The Heights also has a rooftop, which makes it a popular location in the spring and summer. However, it is heated and covered in the winter, so you may drink outside all year round.
There are a ton of fantastic places to dine in Morningside Heights, along with stores, cafés, and bookshops. At the historic cafe Hungarian Pastry Shop on 111th and Amsterdam, which evokes the spirit of the "Beat Generation" poets and writers who attended Columbia in the 1940s, you might see students hanging out, or you might be eating at Tom's Diner on 112th and Broadway.
Students may also stop into JJ's, Columbia's late-night dining hall, for a snack before retiring for the evening. For a good reason, Columbia is well-known for being named the second-best college in America for food! Columbia dining provides a wide variety of vegan, vegetarian, halal, kosher, and gluten-free alternatives to its students, in addition to using a lot of nutritious and local foods. Getting more interested in social life at Columbia?
Is Greek life big at Columbia?
Is Greek life big at Columbia? College students form fraternal social organizations called sororities and fraternities. In and near frat row, many of these groups are housed in brownstones. The Interfraternity Council (IFC), which represents 11 fraternities; the Multicultural Greek Council (MGC), which represents six fraternities and six sororities; and the Panhellenic Council, which represents five sororities, make up the Columbia University Greek community (NPC).
These 28 fraternities and sororities are governed by the Inter Greek Council (IGC).
The "Go Greek" part of the Inter-Greek Council's website provides information on recruiting for all 28 Greek organizations for students interested in entering Greek life. Greek organizations frequently host charitable and volunteer events that the Columbia community is welcome to attend. The "Announcements and Events" section of the Columbia Greek Life website features a schedule of forthcoming Greek events that are accessible to all Columbia students. Every Friday, information on Greek life and forthcoming activities is added to this section. All community members are encouraged to take part in these events by the IGC.
Every semester, each chapter has sizable philanthropy and service events, and members are expected to take part in a range of educational and community service activities.
Each semester, all chapters must adhere to the "ALPHA Standards of Excellence." The university established the ALPHA Values to protect and advance community standards of charity, service, and fraternal growth. Fraternities and sororities at Columbia must adhere to or surpass these standards in order to maintain their recognition. ALPHA Standards include things like planning sizable charitable events, conducting educational workshops, and setting up leadership training courses.
Greek Life Statistics
Academic Achievement
Greek students' average GPA consistently outperforms Columbia students' average GPA.
It was revealed in the spring of 2013 that the average Greek GPA for the calendar year 2012 was 3.32. To put things in perspective, the majority of Greek life members are economics majors, and the typical grade awarded in an economics class is 3.18.
Community Service and Philanthropy in the Greek Community
In the spring of 2012, it was revealed that Columbia Greek organizations raised a total of $242,400 for charitable purposes in 2011 (an average of $251.74 per individual member).
Greeks contributed 23,996 hours in total to volunteer work (average of 24.9 hours per member.)
The Greeks raised $56,275.22 out of the $72.632.65 in total funds raised for Relay for Life in 2013, representing 78% of the total. Greeks raised $37,349 out of $66,459 in total in 2012, which is 58% of the total.
What traditions does Columbia University have?
What traditions does Columbia University have? As part of the social life at Columbia, traditions are inspired by the history, the city, and students like you who inject the community with vitality and viewpoints from all over the world; Columbia is a place unlike any other. Here are just a few of the one-of-a-kind experiences and possibilities that are in store for you at Columbia University.
Lerner Pub
The four undergraduate councils organize Lerner Pub, a senior tradition that was once known as Furnald Pub. The event, which takes place once a month, provides seniors with a place to socialize with their peers and drink beer during their final year at the university.
Latinx Heritage Month
The Latino Heritage Month committee closely collaborates with Columbia students and the local community to address issues affecting Latinos and Latin Americans on Columbia's campus, domestically and abroad. Throughout September, students can take part in film screenings, talks, performances, and networking events.
Big Sub
The McIntosh Activities Council at Barnard University hosts a massive submarine sandwich every year. The sandwich frequently covers many floors and accommodates a variety of dietary requirements. The 750-foot-long sub from the previous Big Sub event on campus took 48 hours to prepare but just 15 minutes to eat.
Midnight Breakfast
The night before final exams start, the McIntosh Activities Council also hosts Midnight Breakfast. At midnight, faculty and staff come together to serve breakfast to students. Seniors are given priority for their first and last midnight breakfasts in the spring, while first-years are given priority for early entrance in the fall.
Bacchanal
Events for undergraduate students are organized by the music group Bacchanal, which is run by students. It is most known for its yearly spring concert, which is known as "Bacchanal." SOPHIE, Rina Sawayama, The Chainsmokers, Vampire Weekend, Ty Dolla $ign, Macklemore, and other artists have performed in the past.
Subway Party
Every year at midnight, students gather at the 116th Street Columbia University subway station for a boisterous gathering put on by the Special Interest Community Potluck House before boarding the 1 train to Coney Island.
 40s on 40
An unofficial celebration called 40s on 40 takes place on Low Steps 40 days before graduation. Seniors gathered that evening to consume "40s," or malt liquor in 40-ounce bottles. The University sponsored the event from 2007 to 2009, and it took place in a closed-off area with ID and alcohol checks. Since then, the senior class has organized the event more loosely.
Primal Scream
At midnight on the final Sunday of the semester, screaming can be heard throughout campus during Primal Scream. Students assemble or open their windows to vent their angst and sadness. Since 1872, the cries have happened—occasionally infrequently.
LGBTQ+ Awareness
Throughout the month of October, Queer Awareness Month promotes conversations on lesbian, gay, bisexual, transgender, and queer problems and history through special guests, film screenings, seminars, and discussions. Events are planned during Trans Awareness Week in November to inform and enlighten the Columbia community about the lives and experiences of the transgender and gender-nonconforming populations.
With the social life at Columbia, all kinds of people can experience the several dynamic and rewarding activities this institution has to offer. You will definitely find a place to belong at Columbia and create lasting connections with one another. You can even foster a family bond with other students with similar backgrounds and interests as you. You can be one step closer to joining its active social life. Contact us and learn more about our professional consulting services here at AdmissionSight.