Stanford Spring Break 2023
Stanford University, located in the heart of Silicon Valley, is one of the most prestigious universities in the world. Each year, students eagerly anticipate the arrival of spring break, a time for relaxation, exploration, and rejuvenation after the grueling winter quarter. Stanford spring break is a much-needed respite from the academic rigor of the university, and there are countless ways to make the most of this well-deserved break.
In addition, we will discuss a bonus topic: What are some tips for staying healthy and safe during spring break?
When is spring break at Stanford?
When does Stanford have their spring break? Spring break is an essential time for students to recharge, explore, and engage in meaningful activities.
According to the Stanford academic calendar, there is no specific day that marks the beginning of spring break; nonetheless, the first day of the Summer Quarter 2023 is on April 10.
Axess, the principal website that Stanford students use to perform their university business, such as managing course registration, keeping contact information up to date, and examining your university bill, is available to accept new enrollees as of this moment.
Whether it's traveling to new destinations, exploring the natural wonders of the campus, participating in community service projects, or simply taking time to rest and rejuvenate, there are endless possibilities for making the most of this break.
Whatever a student's interests or needs may be, spring break provides a critical opportunity for self-discovery and renewal, setting the stage for a successful and fulfilling academic year.
What are the activities available for stay-in students during Stanford spring break?
During the Stanford spring break, what kinds of activities are offered for students who choose to remain on campus? For Stanford students who may not be able to travel or prefer to stay close to campus during spring break, there are still plenty of activities to keep them occupied and entertained.
Stanford University offers a range of events, programs, and services for students to enjoy, regardless of whether they stay on or off campus. In this article, we'll take a look at some of the activities available for stay-in students during Stanford spring break.
Campus Exploration
For stay-in students during Stanford spring break, campus exploration can be an exciting and rewarding activity. Stanford University has a beautiful campus with a rich history, and there are many interesting and unique spots to discover.
One of the first places to check out on campus is the Cantor Arts Center. The Cantor Arts Center is a museum that houses a vast collection of art, including works from ancient times to the present day. The museum has more than 40,000 works of art and is a must-see for art lovers.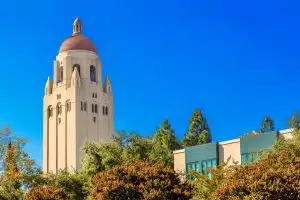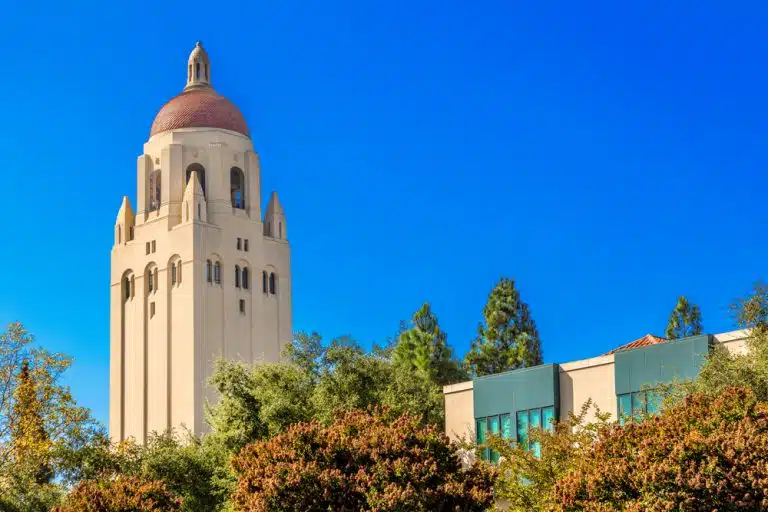 For nature lovers, the Stanford Arboretum is an ideal destination. The Arboretum is a beautiful garden that spans 3.5 acres, and it features over 15,000 different plants from around the world. Visitors can take a stroll through the garden and enjoy the stunning flora and fauna.
Volunteer Opportunities
Volunteering is a great way for stay-in students to spend their time during Stanford spring break. Stanford University offers a variety of volunteer opportunities that allow students to make a positive impact in their community and beyond.
One option for volunteering is to work with local non-profit organizations. Many non-profits in the area are always in need of volunteers to help with a variety of tasks. Students can search for opportunities that align with their interests and skills, whether it be working with children, animals, or the environment.
Another option is to get involved with one of Stanford's community service groups. These groups organize service events throughout the year, and students can join in during spring break.
Examples of these groups include the Stanford Community Law Clinic, which provides legal services to low-income individuals, and the Haas Center for Public Service, which supports service-learning courses and community-based research.
Workshops and Seminars
Workshops and seminars can be an excellent way for stay-in students to enhance their skills and knowledge during Stanford spring break. Stanford University offers a wide variety of workshops and seminars that cover a range of topics and interests.
One option for students is to attend workshops and seminars related to their field of study. For example, the School of Engineering offers workshops on coding, robotics, and other technical skills.
The Graduate School of Education offers seminars on teaching techniques and education policy, while the School of Medicine offers workshops on topics such as medical research and public health.
Students can also attend workshops and seminars that focus on personal and professional development.
The Bechtel International Center offers workshops on cross-cultural communication and leadership development, while the Career Development Center offers seminars on resume writing, interviewing, and job search strategies.
Relaxation and Self-Care
Spring break is the perfect time for students to take a break from their academic work and focus on self-care and relaxation. Stanford offers a range of resources and services to help students de-stress and unwind.
Students can take advantage of the BeWell program, which offers yoga and meditation classes, counseling services, and wellness workshops.
The Stanford Health and Wellness Center also provides a variety of services, including massages, acupuncture, and nutritional counseling. Students can also visit the campus bookstore and stock up on books or journals to help them unwind during their break.
Social Events
Finally, Stanford offers a variety of social events for students during spring break. These events allow students to socialize with their peers and make new friends. The university hosts a variety of events, including movie nights, game nights, and dance parties.
Students can also participate in community service events, such as building homes with Habitat for Humanity, or attend cultural events, such as music festivals or poetry readings.
Bonus topic: What are some tips for staying healthy and safe during spring break?
What are some recommendations for remaining healthy and safe over spring break? As mentioned in the previous paragraphs about Stanford spring break, spring break in general, is a time for fun and relaxation. Still, it's also important to prioritize your health and safety during this time.
Whether you're traveling to a new destination or staying close to home, it's essential to take precautions and make smart choices to ensure a safe and healthy break. In this article, we'll explore some tips for staying healthy and safe during spring break.
Plan Ahead
Before you head off on your spring break adventure, take some time to plan ahead. Research your destination and familiarize yourself with local customs, laws, and safety guidelines. Make sure you have all the necessary travel documents, including passports and visas, and ensure that your travel insurance is up to date.
You should also make a detailed itinerary of your trip and share it with family or friends, so they know your whereabouts in case of an emergency.
Practice Sun Safety
If you're planning to spend time outdoors during your spring break, it's important to protect your skin from the sun's harmful rays. Wear sunscreen with at least SPF 30 and reapply it every two hours, or after swimming or sweating.
Wear a hat and sunglasses to protect your face and eyes, and avoid the sun during peak hours from 10 am to 4 pm when the rays are the strongest.
Stay Hydrated
Staying hydrated is crucial for your overall health and well-being, especially during warm weather or physical activities. Carry a refillable water bottle with you at all times and aim to drink at least 8-10 glasses of water per day. Avoid sugary drinks, which can dehydrate your body, and opt for water or natural juices instead.
Follow COVID-19 Guidelines
The ongoing COVID-19 pandemic has impacted travel and social activities, and it's essential to follow the guidelines set by health officials to keep yourself and others safe.
Wear a mask when in public places, practice physical distancing, and avoid large gatherings. Stay up to date with the latest travel restrictions and advisories, and follow any quarantine or testing requirements upon arrival at your destination.
AdmissionSight is willing to help
Of course, no discussion of Stanford spring break would be complete without mentioning the infamous "Stanford Duck Syndrome." The term refers to the phenomenon of students appearing calm and collected on the surface, while frantically paddling beneath the water to keep up with the demands of academic and extracurricular life.
Spring break is a critical time for students to take a step back and reflect on their priorities, to assess their personal and academic goals, and to make necessary adjustments to ensure their well-being and success.
If getting into Stanford is one of your goals, you should seek the guidance of professionals who work in the subject of college admissions, such as those who work at AdmissionSight, in order to increase your chances of being accepted there.
AdmissionSight has become the most trusted name in the field of college admissions advice as a result of its more than a decade of expertise assisting students just like you in gaining admission to the colleges of their first and second preferences.
Please get in touch with us as soon as you can so that we can schedule an initial consultation that will be provided free of charge.