Stanford vs. Columbia: Which University is Right for You?
In this article, we will compare Stanford vs. Columbia, two esteemed US universities, aiding your choice of which to attend with well-informed insights. Both are revered as institutions of academic excellence, research innovation, and intellectual curiosity, yet each has its unique features.
Let's delve into the details of each university to see which one best suits your needs, goals, and aspirations.
Location: The Advantages and Disadvantages of Studying in California vs New York City
One of the critical factors to consider when choosing a university is its location. Stanford University is located in the small town of Stanford, California, in Silicon Valley. Columbia University resides at the heart of bustling New York City, a metropolis of opportunities and diversity.
Depending on your preference, both locations offer unique advantages and challenges.
At Stanford University, you can enjoy the mild California climate and be in close proximity to several tech companies, including Google, Facebook, and Apple, making it an ideal location for students interested in computer science, engineering, and entrepreneurship.
In contrast, Columbia University offers access to the world's financial capital, with countless networking and job opportunities in areas such as finance, journalism, and the arts.
Some downsides to consider include the high cost of living in New York City, while Stanford's location in Silicon Valley may mean that it's located in an expensive area with a comparably less diverse cultural scene.
Another advantage of studying in California is the abundance of outdoor activities available. With its beautiful beaches, mountains, and national parks, California offers students the opportunity to explore and enjoy nature. Additionally, California is known for its diverse and vibrant food scene, with a variety of cuisines available to suit any taste.
On the other hand, New York City is a cultural hub, with world-renowned museums, theaters, and galleries. Students studying in New York City have access to a wealth of cultural experiences, including Broadway shows, concerts, and art exhibitions.
Furthermore, New York City is home to a diverse population, providing students with the opportunity to interact with people from different backgrounds and cultures.
Campus Culture: Comparing the Social Scenes at Stanford vs Columbia
The campus culture of a university can significantly impact your academic and personal satisfaction during your college career. Stanford has a laid-back West Coast vibe, with a focus on the outdoors, wellness, and environmentalism.
On the other hand, Columbia University has a more rigorous and competitive academic culture, with a robust focus on student activism and community engagement.
Stanford boasts an impressive array of clubs and organizations dedicated to student activities, including athletic clubs, music groups, and community service organizations.
Columbia has a strong tradition of student journalism, with The Spectator, the longest-running daily college newspaper in the country.
Additionally, Stanford has a strong entrepreneurial culture, with many students starting their own businesses and participating in startup incubators on campus. Columbia, on the other hand, has a thriving arts scene, with numerous theater productions, art exhibitions, and music performances throughout the year.
Both universities offer unique opportunities for students to explore their interests and passions outside of the classroom.
Stanford vs. Columbia: Academics
The academic rigor and excellence at both universities are undeniable, with each boasting highly-ranked programs and Nobel laureates on faculty.
Stanford offers more extensive programs in STEM fields such as computer science, engineering, and science, with a strong emphasis on entrepreneurship and innovation. Columbia University has a broad range of programs, from political science and journalism to the arts, including music and film studies.
Both universities have top-ranked business schools- Stanford's Graduate School of Business and Columbia's business school compete rigorously on finance and investment.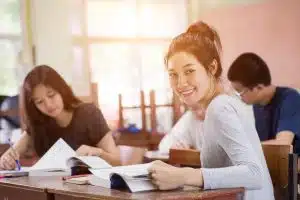 Admissions: Tips for Getting into Stanford or Columbia
Admission into Stanford or Columbia is highly competitive, with acceptance rates ranging between 4- 8%.
It's essential to showcase your academic abilities and extracurricular achievements in your application. Highlight your leadership skills, unique talents, and passions. Submit letters of recommendation from your teachers and mentors who can vouch for your academic and personal attributes.
Both universities accept ACT and SAT scores, but Stanford encourages applicants to submit Subject Test scores as well. Columbia requires all current high school students to apply using the Common Application or Coalition Application.
Additionally, it's important to research and understand the values and mission of each university. Stanford and Columbia have distinct academic programs, campus cultures, and community involvement opportunities. Tailor your application to reflect your alignment with the university's values and goals.
Attend virtual information sessions, connect with current students and alumni, and visit the campus if possible to gain a deeper understanding of the university's atmosphere.
Cost of Attendance: A Breakdown of Tuition, Room and Board, and Other Expenses
The cost of attending either university is a significant concern for most students and their families. Stanford and Columbia are both private universities and have high tuition fees for undergraduates. As of 2021, Stanford's tuition fees are around $56,169, while Columbia's tuition is around $61,671.
It's also important to consider the cost of living in California or New York City, including housing, transportation, and other expenses such as meals, books, and recreation. Both universities offer scholarships and financial aid to eligible students, so it's essential to research and apply for these opportunities.
Another factor to consider when calculating the cost of attendance is the availability of part-time jobs on or near campus. Many students choose to work part-time to help cover their expenses, and some universities offer work-study programs that provide students with job opportunities on campus.
Stanford and Columbia both have robust career centers that can help students find part-time jobs and internships.
Finally, it's important to note that the cost of attendance can vary depending on the student's major and program of study. Some majors may require additional fees for materials or equipment, while others may have lower tuition rates.
It's important to research the cost of attendance for your specific program of study to get an accurate estimate of the total cost of attending either university.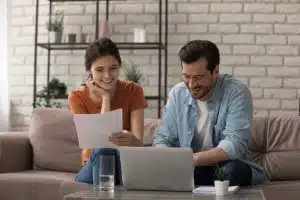 Student Life: Activities, Clubs, and Organizations Available at Stanford and Columbia
Attending university is not just about academics but also about exploring your interests, developing new skills, and making lifelong connections. Both universities have a wide variety of student clubs and organizations to help students immerse themselves in campus life.
Stanford offers over 600 registered student organizations, including art, fashion, music groups, and entrepreneurial clubs. Columbia has over 500 student organizations centered in student government, service organizations, publications, and athletic groups.
Additionally, both universities offer a range of activities for students to participate in outside of clubs and organizations. Stanford has a state-of-the-art recreation center that includes a rock climbing wall, swimming pool, and fitness classes.
Columbia has a variety of intramural sports teams, including basketball, soccer, and volleyball. Both universities also host a range of events throughout the year, such as concerts, guest speakers, and cultural festivals, providing students with even more opportunities to get involved and connect with their peers.
Career Opportunities: Comparing Job Prospects After Graduation from Stanford vs Columbia
Graduating from a prestigious university like Stanford or Columbia often translates to more job opportunities, higher salaries, and more significant networking power. However, the two universities offer different expertise and opportunities in the job market.
Stanford has unparalleled access to the technology and entrepreneurial fields in Silicon Valley, providing graduates with exciting opportunities in tech corporations, startups, and finance. Columbia, on the other hand, offers excellent networking opportunities in New York's financial industry, such as investment banking, consulting, and marketing.
It is important to note that while the universities may offer different opportunities, the job market is constantly evolving, and graduates may find success in unexpected industries or locations. Additionally, factors such as personal connections, internships, and extracurricular activities can also play a significant role in career success after graduation.
Therefore, it is essential for students to explore their interests and passions, gain diverse experiences, and build a strong professional network to maximize their career opportunities.
Campus Resources: Libraries, Research Centers, and Other Facilities Available to Students
Both universities have dedicated facilities to support research, creativity, and intellectual curiosity.
Stanford has over 20 specialized libraries, including the Hoover Library and Archives, the world's largest archival collection of materials relating to warfare. Columbia has over 20 libraries, including the famous Butler library, and several research centers such as the Earth Institute and the Institute for Research in African American Studies.
In addition to the libraries and research centers, both universities offer a variety of other facilities to support student life. Stanford has a state-of-the-art fitness center, multiple art museums, and a performing arts center that hosts concerts, plays, and dance performances.
Columbia has a student center with a variety of dining options, a bookstore, and a career center to help students with job searches and internships. Both universities also have extensive outdoor spaces, including parks, gardens, and athletic fields, where students can relax and enjoy the beautiful surroundings.
Housing Options: On-Campus vs Off-Campus Living at Stanford and Columbia
Housing is a crucial aspect of student life, and both universities offer a variety of on-campus and off-campus housing options.
Stanford offers undergraduate student housing for four years, including the dormitories, suites, co-ops, and apartments. Columbia offers on-campus housing to first-year students, students pursuing a domestic educational opportunity, and undergraduate students with a family.
It's important to note that off-campus housing options around both locations can be notably expensive.
However, living off-campus can offer more independence and flexibility for students who prefer to live in their own apartments or houses. Off-campus housing options near Stanford and Columbia include apartments, houses, and shared living spaces.
Students can also choose to live in nearby towns or cities, which may offer more affordable options. It's important to consider factors such as transportation, safety, and cost when deciding between on-campus and off-campus housing.
Alumni Networks: A Comparison of the Networking Opportunities Offered by Both Universities
The alumni network can provide students with valuable connections and support as they pursue their careers and personal goals.
Stanford has a powerful alumni network, with notable alumni. Columbia's alumni network is also extensive. Both communities offer numerous opportunities to connect with fellow alumni and mentorship opportunities.
However, there are some differences between the alumni networks of these two universities. Stanford's alumni network is known for its strong ties to the tech industry, with many alumni working in Silicon Valley.
This can be a major advantage for students interested in pursuing careers in technology or entrepreneurship. On the other hand, Columbia's alumni network has a strong presence in finance and politics, which can be beneficial for students interested in those fields.
Another difference between the two alumni networks is the size of their respective communities. Stanford has a smaller student body and alumni network compared to Columbia, which can make it easier for students to connect with alumni and build relationships.
However, Columbia's larger network can provide students with a wider range of career opportunities and connections across various industries.
Conclusion
In conclusion, choosing between Stanford and Columbia will significantly influence your educational experience, career prospects, and personal growth. We've detailed several factors to consider when making this decision, and it's essential to weigh your preferences, goals, and aspirations before making a choice.
Both institutions are exceptional, and ultimately, the choice between the two should depend on your academic ambitions, personal preferences, and career goals.
It's important to note that while both Stanford and Columbia offer excellent academic programs, they also have unique campus cultures and social scenes. Stanford is known for its laid-back, outdoorsy vibe, while Columbia is located in the heart of New York City and offers a more fast-paced, urban experience.
It's important to consider not only the academic offerings but also the overall campus environment when making your decision.