Summer Student Program at The Jackson Laboratory
As you stand on the threshold of your college journey, the Summer Student Program at The Jackson Laboratory presents a unique pathway to not only witness but partake in the vanguard of genetic research. This is an opportunity to step into a world where education transcends textbooks, offering a hands-on experience in groundbreaking scientific studies. If you're keen on transforming curiosity into expertise, let's navigate the corridors of this transformative program together.
What is the Research in Summer Student Program at The Jackson Laboratory?
The Summer Student Program at The Jackson Laboratory (JAX) is a prestigious immersion into the world of biomedical research. Tailored for the intellectually curious and driven college student, this initiative offers an unparalleled opportunity to engage in real-world genetics and genomics research. You'll be collaborating with esteemed scientists, utilizing state-of-the-art facilities to contribute to studies that may shape the future of medicine.
Engage in Real Research
Imagine taking charge of your own research project, with a seasoned scientist to guide you.
You'll design, execute, analyze, and interpret your own scientific study.
By summer's end, your research will be presented to an audience of peers, scientists, and even your family.
Embrace Scientific Diversity
Join a vibrant group of around 40 high school and college students from across the nation.
Exchange ideas and build relationships with peers equally passionate about science.
Together, you form an inspiring community of future science leaders.
Your summer could be the start of something big! At The Jackson Laboratory Summer Student Program, you will become an integral part of the scientific community. Discover, learn, and grow in a place where your work contributes to the future of science.
Navigating the Research Pathways at The Jackson Laboratory Summer Student Program
Are you eager to venture into the realm of genetic research? The Summer Student Program at The Jackson Laboratory is your gateway to exploring a plethora of research areas:
Bioinformatics and Computational Biology: Cracking the Code of Biology
Step into the role of a computational wizard, using powerful computers to unravel biological puzzles that baffle even the brightest minds. Experience the thrill of storing, retrieving, and analyzing biological data to push the boundaries of science.
Over the past decade, the research has soared, especially in these realms. Summer students before you have charted unknown genomic territories, constructed oncogene databases, and sifted through data for clues about various diseases.
Cancer: Unraveling the Mysteries of a Complex Disease
Dive into cancer biology, studying the onset and spread of one of the most challenging diseases. Engage with projects from basic immune system studies to the creation of precise mouse models for cancer research.
Established as one of America's inaugural cancer research facilities in 1929, their research spans a spectrum of cancer types. Past students have pioneered models with CRISPR/Cas9, decoded the secrets of metastasis, scrutinized treatment drugs, and distinguished microRNA patterns between normal and cancerous cells.
Developmental Biology and Aging: The Lifecycle Tapestry
Traverse the journey from conception to the twilight of life, examining every stage of mammalian development. Your research might involve anything from optimizing in vitro fertilization to decoding the gene networks that guide embryogenesis and aging.
Students in recent programs have investigated the genetics of fertility, the distinctions between early germ cell and embryonic development, and the intricacies of aging.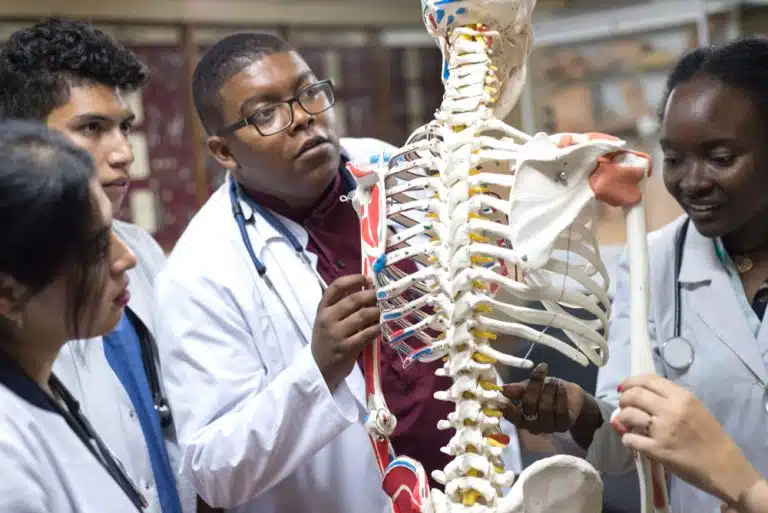 Genomics: Exploring the Genomic Landscape
Investigate the interactions within an organism's complete genetic blueprint, beyond the scope of single genes. Join the forefront of genomic research, contributing to disease model studies and pioneering new molecular biology techniques.
Immunology and Infectious Disease: Defending Against Disease
Delve into the dynamic world of the immune system, a crucial shield against diseases. Explore how genetics and the environment shape our defense mechanisms, and partake in creating mouse models for immunological research. Former students have explored the mutation intricacies of blood cell production, the prevalence of stem cell mutations, and the gut microbiome's complexity in health and aging.
Metabolic Diseases: Understanding Modern Health Challenges
Contribute to unraveling the genetic underpinnings of widespread conditions like obesity, diabetes, and more. Utilize advanced genetic tools to uncover new insights in the fight against these diseases. Past interns have identified genes linked to HDL regulation and engineered equipment to analyze metabolic disorders.
Neurobiology and Sensory Deficits: Mapping the Mind
Join the quest to identify genes expressed in the nervous system and their complex interplay. Research at JAX zeroes in on genetic mutations leading to central nervous system ailments and the intricate roles of brain cells.
The summer students have previously probed topics from neurodevelopment to the mechanisms behind night blindness.
This Summer Student Program is your chance to join a legacy of inquiry and innovation. With each research area offering a unique scientific expedition, you are poised to make your own mark in the scientific community. Dive into the program that aligns with your passion and prepare to explore the frontiers of biology!
Why should you go to the Summer Student Program at The Jackson Laboratory?
Choosing this program means electing to spend your summer in a way that could redefine your academic and professional trajectory. You will gain mentorship from leading researchers, develop valuable lab skills, and expand your understanding of genetic research and its implications. This experience will enrich your perspective on the possibilities of science and your role within it.
What's Included in the Program?
A generous stipend of $6,500 for the full 10-week program.
Room and board included, whether you're at Highseas in Maine or the University of Saint Joseph in Connecticut.
Your round-trip travel costs from home to the lab? Covered.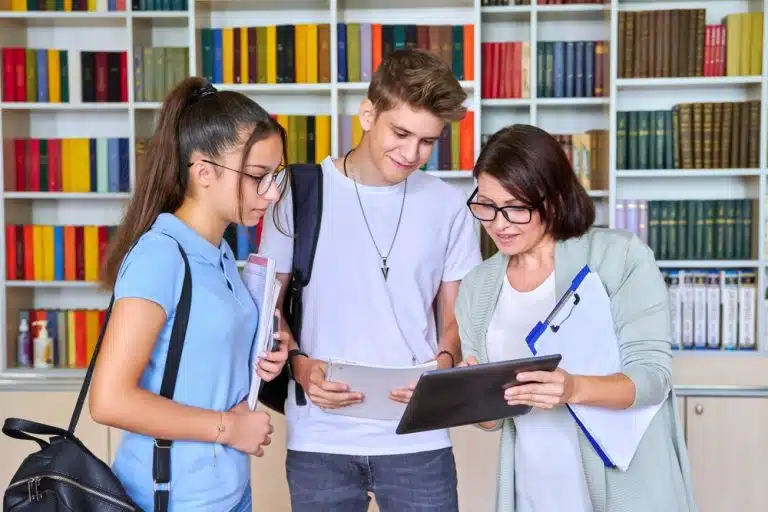 Community and Recreational Activities
Farmington
At the Farmington campus of The Jackson Laboratory, your summer experience extends far beyond the lab. Immerse yourself in a residential community that's a perfect blend of New England's cultural vibrancy and the natural beauty of Connecticut's great outdoors.
Experience Connecticut Like Never Before
Step out from the University of Saint Joseph (USJ) and explore West Hartford and its surroundings. Enjoy the scenic beauty of Talcott Mountain, the lively Blue Back Square, and the picturesque Elizabeth Park. With so many offsite activities nearby, every day brings a new adventure.
Customized Trips Tailored to Your Interests
Collaborate with residential staff and fellow students to plan day trips that cater to your group's interests. A special joint-campus retreat is on the agenda in July – stay tuned for the exciting location reveal!
Memorable Activities from Past Summers
Feel the rush of tubing down the Farmington River.
Cheer for the Yard Goats at a thrilling minor league baseball game.
Relax at stunning beaches like Misquamicut State Beach in Rhode Island.
Paddle through serene waters in a kayak or embark on refreshing day hikes.
Bar Harbor
Highseas, the Living Learning Community where your summer at The Jackson Laboratory transforms into an unforgettable experience! The focus here isn't just on academic excellence; it's about nurturing teamwork, enhancing scientific communication, and embracing intercultural interactions.
Your Support Team at Highseas
The residence life staff, including a Residence Supervisor and three Residential Advisors (all alumni of the Summer Student Program), are your guides and mentors throughout the summer. They will be there to provide support, organize group activities, and ensure your stay is both productive and enjoyable.
Expect an array of activities, from tranquil hikes and mini-golf to engaging movie nights– all designed to foster camaraderie and relaxation.
Embracing the Great Outdoors in Bar Harbor
Dive into a world of outdoor adventures, with Acadia National Park's range of trails offering both serene and challenging hikes. Experience the thrill of boat trips, spot whales, or take a refreshing swim. Prefer staying on land? Enjoy running, or simply unwind with friends at Highseas watching movies, playing games, or streaming Netflix.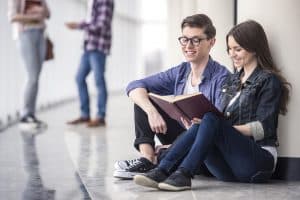 Engaging in Community Activities
At Highseas, small to medium group activities are the heart of our community engagement. Explore local shops, savor delicious meals at restaurants, catch a movie, or visit various attractions on Mount Desert Island (MDI).
Fitness at Your Fingertips
Enjoy unrestricted access to the JAX fitness center located on the research campus, available to you 24/7.
At Highseas, your summer is an opportunity to build lasting friendships, develop new skills, and create memories that extend beyond the laboratory walls. Get ready for a summer filled with discovery, both in and out of the lab!
Your summer at The Jackson Laboratory is about building connections, experiencing new things, and creating memories that last a lifetime. So, get ready to explore, learn, and enjoy every moment of your residential experience at our Farmington campus.
How do you get into the Summer Student Program at The Jackson Laboratory?
Are you ready to take a bold step into the world of genetics and genomics research this summer? The Jackson Laboratory's Summer Student Program (SSP) is calling! Let's break down who can apply and how the selection magic happens.
Eligibility Criteria: Are You the Right Fit?
For High School Seniors (Bar Harbor Campus):
You should be waving goodbye to Grade 12.
Be at least 18 years old.
Hold U.S. citizenship or lawful permanent residency.
For Undergraduate Students (Both Bar Harbor and Farmington Campuses)
You need to be at least 18.
Be a full-time undergraduate student.
Still have at least one semester to go before you graduate.
And again, be a U.S. citizen or lawful permanent resident.
Selection Process
Each application gets the spotlight from the JAX Genomic Education team. They don't go beyond what you submit in your application – make every word count! They are on the lookout for:
A burning desire for independent research in genetics and genomics.
Stellar academic records.
A curiosity and passion for science that can't be tamed.
Resilience, problem-solving skills, and the ability to bounce back.
Personal maturity and a responsible attitude.
The ability to shine both independently and as part of a team.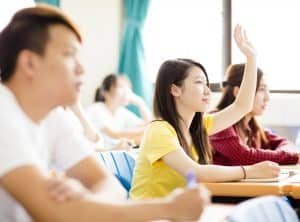 Celebrating Diversity in Science
The SSP is committed to building a diverse community of learners. They welcome students from all backgrounds, especially those underrepresented in biomedicine.
Whether you're from a socioeconomically disadvantaged background, a first-generation college student, or someone with disabilities, your application is eagerly awaited. Underrepresented groups in science, this is your call to action too!
Commitment Matters
Full attendance is a must. This isn't just a program; it's a commitment to your scientific growth. If you are holding another job or internship while enrolled in the program, unfortunately, that's a no-go. This experience demands your undivided attention.
How to apply to the Summer Student Program at The Jackson Laboratory?
The JAX Summer Student Program (SSP) is currently welcoming applications for its 2024 session!
The application process is your initial step towards this incredible summer opportunity, so ensure each element of your application is a testament to your commitment and capabilities.
Ready to apply for a summer of scientific discovery at The Jackson Laboratory? Let's ensure your application shines! Here's a detailed checklist to help you navigate the application process smoothly.
The Essentials for Your Application
Letters of Recommendation: Your Personal Advocates
You'll need two. Within the application, just enter the names and email addresses of your chosen references. They will receive an email from Jackson Laboratory Admissions with instructions on how to submit their recommendations online.
Choose recommenders who truly understand your capabilities and work ethic. To aid them in writing impactful letters, provide a resume/CV, highlight specific projects you've excelled in, and explain your eagerness to join the JAX Summer Student Program.
Ensure your recommenders are ready and willing to support you enthusiastically and meet the submission deadline. Their letters should paint a vivid picture of your academic or professional strengths, with examples of your work and reasons why you're a perfect fit for the program.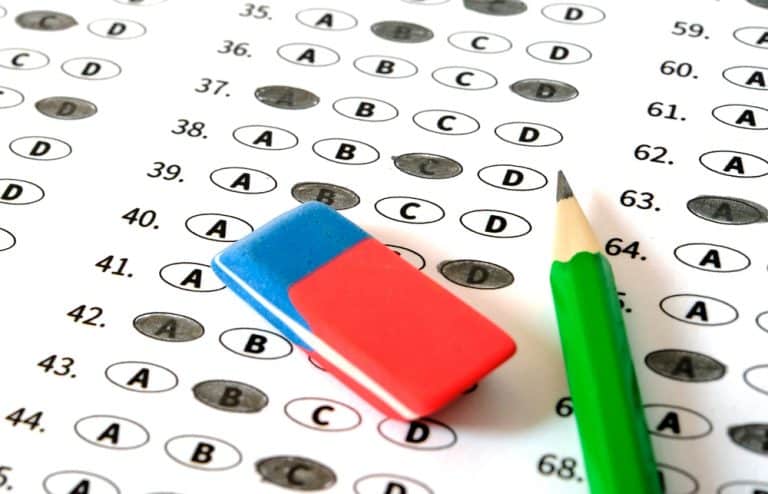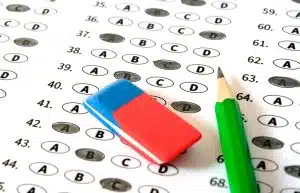 Transcripts: Showcasing Your Academic Journey
Upload an informal or unofficial transcript in PDF format. First-year college students, don't forget your high school transcript too. Remember, official transcripts might be requested if you're admitted.
Coursework Overview: Highlighting Your Academic Foundation
List down the science, technology, engineering, and computer science courses from the past three years, noting which included laboratory work.
Your Professional Snapshot: CV or Resume
Include your current CV or resume detailing your academic and professional experiences.
Research Preferences: Tailoring Your Interests
After exploring our faculty research summaries, rank your top three research interests or labs. Write a description detailing your research interests and why you're drawn to these particular areas.
Short Answer Responses: A Window Into Your Thoughts
Prepare four concise answers (each under 3,000 characters, spaces included) to the questions provided in the application. Here are the essay questions:
What questions in the fields of genetics and genomics are you curious about?
Describe your role in a recent research project you have done as part of your coursework, as part of the science fair, or in a research position.  What was the project, how long did you work on it, did you have collaborators (if so, who were they), what did you actually do to work toward the project's current status?
Discuss the personal qualities you bring to a team or project environment.  Provide a specific example of a contribution you made to a collaborative project.  If applicable, please describe a collaboration with someone whose customs, habits, and/or traditions are different from your own.
Please tell us more about yourself by giving us information about what you do when you are not in classes or studying?  Are you a reader, a baker, a dancer a musician or something else?  Do you play a sport?  Do you have a job? Describe what you enjoy about this activity and what glimpse into who you are this activity shows.
This application is your first step towards a summer filled with exploration, learning, and growth at The Jackson Laboratory. Take your time to craft a thoughtful, comprehensive application that truly reflects your passion for science and your readiness for this incredible opportunity. We can't wait to see what you bring to the table!
How hard is it to get into the Summer Student Program at The Jackson Laboratory?
The selection process is rigorous due to the program's reputation and the high volume of applicants each year. However, your unique experiences, academic excellence, and passion for science are the keys to stand out. Remember, this program is searching for potential as much as it is for proficiency!
When is the deadline to apply?
Ensure your application for the Summer Student Program is submitted no later than 12:00 pm (noon) EST (Eastern Standard Time) on January 29.
When do I find out about my application?
You will receive an email notifying you of your acceptance status by March 31 at the latest. This allows you to plan your summer accordingly and, if successful, to prepare for an exhilarating educational adventure.

Where is the Summer Student Program at The Jackson Laboratory?
The Summer Student Program at The Jackson Laboratory is available at two locations: Bar Harbor, Maine and Farmington, Connecticut.
Beyond the lab, experience the cultural and natural riches of Boston, New York, or Acadia National Park.
When does the Summer Student Program at The Jackson Laboratory take place?
Prospective Dates for 2024
Monday, January 29 – Application deadline (12:00 Noon EST)
On or before March 31 – Notification of admission
Saturday, June 1 – Program begins
Friday, August 9 – Summer symposium and graduation
How long is the Summer Student Program at The Jackson Laboratory?
Spanning approximately ten weeks, from June 1 – August 10, 2024, the program is a comprehensive dive into genetic research. The time frame is deliberately designed to give you a substantive taste of a researcher's life, balancing intensity with thoroughness.
Conclusion
The Summer Student Program at The Jackson Laboratory is a launchpad for your future in the realm of scientific discovery. You stand at the threshold of an opportunity that could redefine your understanding of genetics and genomics, and your place within these dynamic fields.
Transformative Experience: This program isn't merely about gaining knowledge; it's about applying it in real-world research that makes a difference.
Build Your Network: You'll connect with peers and mentors who share your passion, creating relationships that could shape your scientific journey.
Develop Your Skills: From lab work to critical thinking, every challenge you encounter here hones skills vital for your academic and professional growth.
As you ponder your next summer adventure, consider the impact that the JAX Summer Student Program could have on your career trajectory. This is your chance to step into a world where learning goes beyond textbooks, where your curiosity fuels real change, and where you could be part of something much bigger than a classroom project.
Are you ready to turn this summer into a milestone in your educational journey? If so, The Jackson Laboratory awaits your application. Remember, opportunities like this don't just shape summers; they shape futures.
Looking for expert advice on pre-college program applications? Think about partnering with college admissions experts at AdmissionSight. Our extensive experience has guided countless students towards successful enrollments in prestigious universities worldwide. Begin your academic journey today – schedule a consultation with us now!