Where to Study for the Best Geology Schools in the World
Why study Geology?
We study geology to learn more about the world around us and about new things. Geology looks at some of the most important issues in society today, such as energy sources and sustainability, climate change, the effects of development on the environment, water management, mineral resources, and natural disasters. Because of its impact on society nowadays, more people are considering studying at the best geology schools.
Geologists and other scientists can predict what will happen to the earth and see if any changes need to be made. A good example is the study of climate change and how society needs to change to improve the earth's future. We can reduce carbon emissions and the effects of global warming by switching from fossil fuels to geothermal energy and other renewable sources.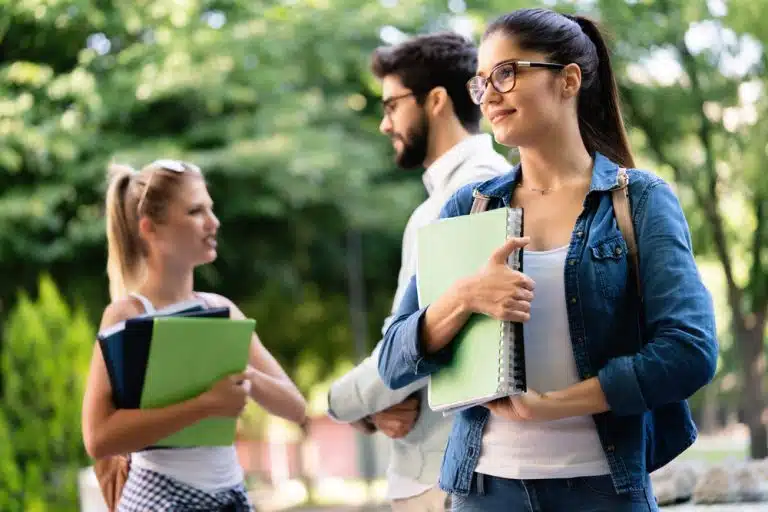 When we know how soils work mechanically, we can determine how likely a landslide is and find areas at risk. Studying how groundwater moves under our feet helps keep drinking water from getting dirty.
Jobs for Geology majors
Environmental field technician
Technicians keep an eye on the environment and look into the causes of pollution and contamination, including those that hurt people's health. They also work to stop environmental violations. Technicians may also have to take samples, clean up dangerous spills, or do decontaminating work.
Forester
Foresters, also called park rangers, take care of the overall quality of the land in forests, parks, and other natural areas. Tasks include:
Coordinating or helping to plan projects for forest inventory and management.
Making procedures and data standards for forest management inventory.
Measuring and writing down the effects of biological factors and forest pests on forest productivity.
Environmental protection specialist
One of the jobs geology majors usually goes for after graduation is becoming an environmental protection specialist. They make sure that plants and other types of flora are protected, certified, and regulated. They also do independent site inspections, plant pest detection surveys, and field diagnostic tasks.
High school science teacher
Teenagers learn about things like chemistry, earth and physical science, biology, and physics from a high school science teacher. They teach knowledge and skills in one or more areas of science. They also encourage critical thinking and analysis and create courses that show how science is used in everyday life.
Hydrographic surveyor
Hydrographic surveyors' main jobs are to look at the bottoms of bodies of water to see what they look like. They use this information to update nautical charts and make models. Tasks may also include running field operations for survey projects, using and maintaining sonar systems, processing and analyzing data, and writing reports and other technical documents.
GIS analyst
GIS analysts, also called computer systems analysts, look at an organization's current systems and procedures and design information systems solutions to help the organization run more efficiently. They bring business and IT together because they know what each needs and can't do. GIS analysts make databases and take care of them, make maps and map layouts, and do spatial analyses.
Archaeologist
Anthropologists and archaeologists study where people came from, how they changed over time, and how they acted. They look at archaeological remains and how people in different parts of the world look. An archaeologist may do surveys and site delineation, dig and document test pits or units in survey areas and archaeological sites, and prepare samples for specialized studies.
Sustainability engineer
Sustainability engineers help businesses and companies run their operations in a way that is better for society and the environment. Those who study at the best geology schools are often in charge of managing and analyzing data about how the environment is doing for clients. This includes data about greenhouse gas emissions, energy, water, and waste utility use and costs.
Environmental scientist
Environmental scientists use their knowledge of the natural sciences to protect the environment and people's health. They might clean up polluted areas, advise policymakers, or work with businesses to cut down on waste. Tasks may include inspecting for asbestos, managing projects to get rid of it, and gathering, evaluating, and analyzing data.
Geologist
Becoming a geologist is the most obvious job one can get after graduating from the best geology schools. Geologists study rocks, mineral samples, and natural deposits in the earth to learn about the structure and processes of the planet. Tasks can include:
Well installation.
Supervising drilling.
Geologic logging.
Collecting field data.
Evaluating geologic data.
Figuring out what it all means.
Best Geology schools in the world
ETH Zurich – Swiss Federal Institute of Technology
Degrees offered: Undergraduate, Master's, and Ph.D.
The Swiss Federal Institute of Technology is a top public research university and one of the world's best geology schools. It was founded in 1854 in Zürich, Switzerland, by the Swiss Federal Government. The university is consistently ranked as one of the best in Europe because it offers a high-quality education focusing mostly on science, technology, engineering, and math.
In the 2022 QS World University Rankings, it was ranked 8th, showing that it is still one of the best schools in the world. Albert Einstein, the most respected physicist, is one of the famous people who attended this school.
If you want to study Earth Sciences, and especially if you want to major in Geology, ETH Zurich is a great choice. The school is number one in the world in the 2021 QS World University Rankings by Subject in Geology. It lets students get a Bachelor's degree in Earth and Climate Science, which lets them learn about the basics of math and the natural sciences.
In their third year, they will choose between Geology and Geophysics or Climate and Water as their area of specialization. This will prepare them very well for graduate school. The school also gives Masters and Doctorate degrees in Earth Sciences and Geology.
Harvard University
Degrees offered: Undergraduate, Master's, and Ph.D.
Of course, Harvard University is one of the best geology schools in the world. As the number one university in the United States and the world, Harvard University has the best geology program for students from all over the world who want to learn more about the earth's geological processes and rock records and do scientific research on them.
More importantly, the students can use the school's world-class laboratories, state-of-the-art facilities, and top-of-the-line equipment to study and research the subject. The school's geology programs are ranked second best in the world in the 2021 World University Rankings by Subject.
Massachusetts Institute of Technology (MIT)
Degrees offered: Undergraduate, Master's, and Ph.D.
The Massachusetts Institute of Technology (MIT), the best university in the world, is another great place to study geology abroad. According to the 2022 QS World University Rankings, MIT is the best university in the world. People know the private land-grant school for its great performance and groundbreaking research in science and technology.
The institution started as a college with 15 students, but it has grown a lot and gained a world-class reputation for using modern technology and scientific research to solve problems in the real world.
The MIT Department of Earth, Atmospheric, and Planetary Sciences is a world-class group of professors who teach Geology, Geochemistry, and Geobiology at both the undergraduate and graduate levels. At the beginning of their time in this department, students will learn the basics of studying the earth's surfaces, understanding how it works, measuring geological time records, and other related topics. This will help them find their areas of interest for lab and research courses.
University of Cambridge
Degrees offered: Undergraduate, Master's, and Ph.D.
As one of the best geology schools in the world, the University of Cambridge offers students who want to get a degree in Earth Sciences the best possible training and research opportunities. In the 2021 QS World University Rankings by Subject, the university is in the top five for the best geology studies. This is based on the overall academic reputation, employability ratings, and impact of research.
The Cambridge Department of Sciences has state-of-the-art teaching and research facilities that make it easy for students to take their daily lectures and hands-on classes. On top of that, students can go on field trips in the UK and abroad to see different geological features and Earth deposits from different places.
They will also be supervised by experts and professionals in this field who will give a lecture once a week. Also, the University of Cambridge is close to "The Sedgwick," a museum with more than 2 million collections of rocks, minerals, and fossils.
University of Washington
Degrees offered: Undergraduate, Master's, and Ph.D.
The University of Washington is the oldest public research university on the West Coast and the center of academic excellence in Washington state. Its College of Environment: Earth and Space Sciences has Bachelor's degree programs in Geology, Geoscience, Biology, and Physics.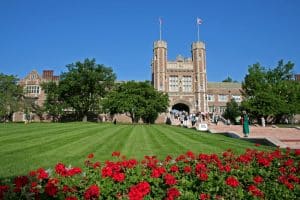 It also has Master's degree programs in Applied Geosciences and research programs that help students learn more about how the earth's surface and interior work. Students will learn a lot here that will help them get ready for careers in environmental policy, law, and science, geological engineering, scientific journalism, and teaching.
University of California-Berkeley
Degrees offered: Undergraduate, Master's, and Ph.D.
The 2021 QS World University Rankings by Subject say that the University of California, Berkeley is one of the seven best geology schools in the world. As the best public research university, it is home to many top research institutions that work on projects in math, space, genomics, chemistry, physics, and engineering. Because of its high-quality research and education programs, UC Berkeley is a great choice for California, the US, and worldwide students who want to get a degree in Earth Sciences.
California Institute of Technology (Caltech)
Degrees offered: Undergraduate, Master's, and Ph.D.
Caltech is one of the most prestigious private research universities in the world. It is also one of the best geology schools in the world, focusing on technical arts and pure and applied sciences. Its Division of Geological and Planetary Sciences has undergraduate and graduate programs in geobiology, geochemistry, geology, geophysics, and planetary science.
In the first few years of these programs, students will get a thorough education in the classroom and take extra fieldwork courses that will give them hands-on experience with real geological phenomena. At the graduate level, they will learn a lot more about a wide range of subjects by specializing in them in the school's world-class labs and natural settings.
Now that you know about the best geology schools, it is wise that you also prepare for your college admission. If you wish for guidance in your journey, AdmissionSight will help you through the competitive admissions process. With their team of top experts, you can surely get accepted to the top medical schools in the world. Set up an appointment today and get the best help getting into university.