The Chemistry Research Academy: A Summer Program at Penn Arts & Sciences
Welcome to a world where molecules dance and reactions unfurl secrets of the universe! Are you an aspiring chemist, eager to dive into the depths of chemical research and discovery? The Chemistry Research Academy at Penn Arts & Sciences offers a unique opportunity for incoming college students like you to explore the fascinating world of chemistry. Let us discover what this prestigious program has in store.
What is the Chemistry Research Academy at Penn?
The Chemistry Research Academy at Penn is located at the heart of the University of Pennsylvania. This Summer Academy program provides an immersive research environment dedicated to the exploration of chemical sciences. Here, you'll delve into topics ranging from molecular structures to chemical reactions, guided by renowned experts in the field.
At the University of Pennsylvania, the Chemistry Research Academy stands as a beacon of innovation in molecular research and education. Here, researchers are breaking new ground in the vast realm of modern chemistry, addressing a multitude of critical issues that impact our society.
As a student, you'll gain essential insights into this groundbreaking research, learning directly from some of the leading professors and students in the field. This Summer Academy program is exclusively a full-time residential program, offering no options for commuting or online participation.
The topics covered in the Summer Academy programs are directly influenced by the department's research objectives. Here's a glimpse of what you can expect: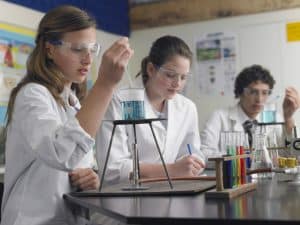 Hands-on Laboratory Experience
Analytical Techniques: You'll work with advanced tools such as spectroscopy and gas chromatography, unraveling the complexities of chemical analysis.
Synthetic Method Optimization: Through experimentation, you'll explore and refine various synthetic techniques, honing your skills in creating chemical compounds.
Tackling Open-Ended Challenges: The laboratory is your playground for solving open-ended challenges, pushing the boundaries of your problem-solving and critical thinking skills.
Research Lectures
The curriculum at the Chemistry Research Academy includes a variety of research lectures covering diverse topics. You'll be introduced to an array of fascinating subjects, such as:
Exploring the World of Nanoscale Materials: Delve into the minute but mighty realm of materials at the nanoscale.
Chemical Protein Modification in Disease Research: Learn how altering proteins chemically can provide insights into various diseases.
The Intriguing Chemistry of Rare Earth Metals: Discover the unique properties and roles of rare earth metals in chemistry.
Delving into Coordination Complexes: Uncover the uses and significance of coordination complexes in chemical reactions and processes.
Classroom Learning ExperienceIn the classroom at the Chemistry Research Academy, your learning will encompass a range of essential topics, including:
Fundamentals of Chemical Bonding: Dive into the principles that govern bonding in organic and coordination chemistry.
Understanding Analytical Techniques: Gain insights into the workings and purposes of various analytical methods in chemistry.
Basics and Applications of Materials Science: Explore the foundational concepts of materials science and their practical applications in the field.
Tours
The Chemistry Research Academy also offers engaging tour opportunities, though their availability may differ. These tours include:
A visit to the Science History Institute, where the story of scientific advancements comes to life.
A journey through the Singh Center for Nanomaterials, showcasing the forefront of nanotechnology.
An exploration of various departmental research laboratories, providing a glimpse into real-world scientific investigations.

Independent Research Skills
The academy also focuses on developing skills vital for independent research. This includes:
Learning how to locate, utilize, and interpret research articles effectively.
Undertaking a capstone project, which includes foundational steps for initiating your own research endeavor.
The Chemistry Research Academy at Penn offers a dynamic and immersive learning environment, where you'll not only absorb foundational knowledge but also actively participate in the world of modern chemistry.
Why should you go to the Chemistry Research Academy at Penn?
Imagine being part of a community where everyone shares your passion for chemistry. The Chemistry Research Academy offers this and more – hands-on laboratory experiences, access to cutting-edge technology, and the chance to engage with leading chemists. This program is your gateway to understanding the role of chemistry in solving global challenges.
Daily Schedule: Your weekdays at the academy will be structured yet dynamic. Each day includes 6 hours of instruction, complemented by a well-deserved 1-hour lunch break. Depending on the day's activities, you can expect around an hour of homework each night, giving you a chance to reinforce what you've learned during the day.
Research Exposure: The program is an opportunity to develop essential research skills. You'll interact with professors and fellow students who are actively engaged in diverse chemistry research. However, note that this program is instructional in nature and doesn't involve direct placement into a research group.
Lab Experience: Prepare to spend about half of your instructional time in the chemistry lab. This is where you'll:
Get hands-on experience with various chemical instruments.
Engage in open-ended lab investigations to test and refine your research skills.
Participate in collaboration and peer review exercises, enhancing your understanding and abilities.
Classroom Dynamics: When you're not in the lab, your learning continues through:
Interactive lessons and activities on various topics.
Engaging in both large and small group discussions.
Presenting your findings and ideas to your peers.
Attending research lectures led by professors or fellow students.
Joining Journal Clubs with research students.
Exploring research labs and spaces through guided tours.
Capstone Project: A highlight of the academy is the capstone project. Throughout the program, you'll be supported in choosing and planning your own independent research project. With access to Penn's extensive online resources, you'll leave with a detailed plan. This plan could be your ticket to participating in a science fair or fulfilling your high school's independent research requirements.
How do you get into the Chemistry Research Academy at Penn?
Prerequisites for Enrollment: To join the Chemistry Research Academy, you should have a solid foundation in chemistry, ideally with at least one year of high school chemistry under your belt.
You have to be a current 10th-11th grade student. This background ensures you're ready to dive into the more advanced topics covered in the program.
How to apply to the Chemistry Research Academy at Penn?
The application window for the summer 2024 session will start on December 1, 2023.
To apply for this program, you'll need to demonstrate strong academic capabilities, including excellent writing skills and a minimum GPA of 3.3. Here's what the application process entails:
Completing the Online Application: This includes writing one or more essays and obtaining a letter of recommendation.
Application Essays: Please compile all essays into one document, with each essay clearly numbered. Ensure that each individual essay does not exceed 400 words.
Describe your academic and personal goals and how these may be further achieved by studying at Penn during the summer. Feel free to discuss the particular program to which you are applying as well as other aspects of studying at Penn during the summer.
Select a few of your non-academic or extracurricular experiences and explain how these activities supplement your academic and personal growth.
Non-native English speakers only: Describe your English educational background and experience.
Letter of Recommendation: You need to submit one letter of recommendation. It can be uploaded directly via the application system.
For submissions through the application system, simply provide the name and email address of your recommender. Once you've submitted your application, the admissions team will contact them to request the recommendation. Keep in mind, the letter should be no older than one year from your submission date and must specifically mention the program you are applying to.
Standardized Test Scores: Not required for Summer Academies.
English Language Proficiency: If you're a non-native English speaker, you'll generally need to submit a test score to prove your proficiency in English. However, this requirement is waived if you have been attending an English-medium school. Test scores verifying English proficiency–TOEFL, IELTS, SAT, PSAT,  ACT, or Duolingo English Test (DET)—are accepted.
Application Fee: Remember, there's a non-refundable application fee of $75.
This application process is designed to ensure that students who join are well-equipped to thrive in these academically rigorous programs. So, if you're ready to take on this exciting challenge, make sure your application showcases your best academic and personal qualities.
How hard is it to get into the Chemistry Research Academy at Penn?
Admission to the academy is competitive. It seeks students who not only excel academically but also show a profound interest in pursuing chemistry. However, don't let this discourage you. Your unique perspective and enthusiasm for the subject can make your application stand out.
Program Costs
Chemistry Research Academy Program costs $9,700.
Students enrolled in a public or charter high school within the School District of Philadelphia could qualify for a Penn Summer Academy at no cost, thanks to the Penn Summer Scholarship.
Fees for on-campus programs cover a range of amenities and services, including:
Access to Penn's academic facilities.
Residential accommodation on campus.
Daily meals, with three meals from Monday to Friday and two meals on Sunday. Note: Meals are not provided on Saturdays to accommodate excursions and activities.
A variety of extracurricular activities and outings.
Continuous student supervision and support.
The fees for on-campus programs do not cover the following: the non-refundable application fee of $75, transportation costs to and from campus, airport transfers, gym access (which might be available at an extra charge), bedding and linens, materials for classes, meals consumed off-campus, medical expenses, laundry services, souvenirs, and personal spending money.
Application Fee Waiver
If you're a student in the School District of Philadelphia attending a public or charter school, or if you're affiliated with certain organizations, you're eligible for an application fee waiver. For those from the School District of Philadelphia, the waiver is automatic upon application.
For applicants affiliated with the organizations listed below, obtaining a fee-waiver code is necessary. To do this, send an email to [email protected], addressed to Mary Bustamante, before you submit your application. Be sure to include your full name, the specific program you're applying to, and the name of your affiliated organization.
The following organizations qualify for a fee waiver:
Achievement First
Amerigo Education
Minds Matter
Philadelphia Futures
Schuler Scholars Foundation
This process ensures that the application fee doesn't become a barrier for eligible students wishing to apply to the program.
Scholarships
To apply for the Penn Summer Prep or your chosen Summer Academy, follow the instructions on their Application Information page.
Applications are evaluated in mid-May, and the rolling admissions policy does not apply to scholarship applicants. Finalists may be invited for an on-campus interview to assess your qualifications and discuss your program interest. However, not all programs conduct interviews.
If selected, you can attend the academic sessions of the Summer Academies or Penn Summer Prep for free. Please note, this does not include residence hall accommodation, but lunch will be provided daily.

When is the deadline to apply to the Chemistry Research Academy at Penn?
The final date to submit applications for the Academies is February 15.
International students are strongly advised to apply by the priority deadline of January 31. For those aiming to enroll in any summer program, the absolute last date to submit a fully completed application, recommendation letters included, is March 31. Keep an eye on the academy's website for specific dates and ensure you submit all required documents well before the deadline.
When do I find out about my application to the Chemistry Research Academy at Penn?
Applications submitted by the specified deadlines for each program will undergo a review process, with decisions being announced between April 1 and April 15. You'll find your admissions outcome on your online application account. Additionally, an email notification will be sent to you once your admissions decision is ready to be viewed.
Once admitted, you may secure a place in the program by paying a nonrefundable deposit of $1,500. Except for this deposit, the remaining program fees are refundable until May 15.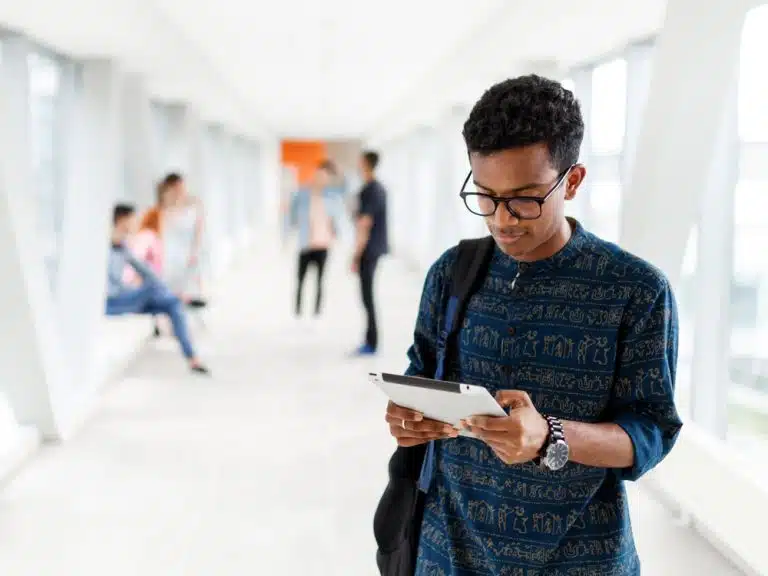 Where is the Chemistry Research Academy at Penn?
Located in the vibrant city of Philadelphia, the University of Pennsylvania is home to the academy. It's a place where history meets innovation, providing an ideal backdrop for your research endeavors.
Becoming a part of the Penn family offers an exciting blend of learning and lifestyle, especially for high school students. Imagine immersing yourself in the lively University City district, a hub bustling with eateries, boutiques, green parks, cozy cafés, libraries, and museums.
Whether you're traveling to campus daily, participating in online programs, or residing in a dorm for the summer, you'll get to experience the full spectrum of what Penn provides. This includes access to top-tier resources, the chance to connect with peers globally, and the backing of an energetic academic community. It's more than just education; it's about being part of a dynamic and inspiring environment.
When does the Chemistry Research Academy at Penn take place?
The program runs from July 6 to July 27, 2024. It's a perfect way to spend your summer, diving into the world of chemistry and research.
Participants should plan to move into the residential facilities on July 6 and move out on July 27.

How long is the Chemistry Research Academy at Penn?
The program usually spans three weeks.
Do I Get College Credit?
Those who are enrolled in the Chemistry Research Academy (under Summer Academies), participants will receive a certificate of completion, but do not obtain an official University transcript. This distinction is key for those of you looking to get a head start on your college journey, as the credits earned can be a valuable addition to your academic portfolio.
In Conclusion
As you stand on the threshold of an exhilarating summer at Penn Arts & Sciences, the Chemistry Research Academy beckons you to a journey like no other. This is going to be a pivotal chapter in your academic story, a chance to immerse yourself in the wonders of chemistry.
In this program, you will surround yourself with peers who share your enthusiasm for science and discovery. You will have expert guidance and mentorship and earn from esteemed professors and researchers who are at the forefront of chemical sciences.
Dive into laboratory work, embracing the challenges and joys of practical chemistry. Whether you envision a career in science or are exploring your interests, the skills and knowledge you gain here will serve as invaluable assets.
As the summer unfolds at the Chemistry Research Academy, you'll not only deepen your understanding of chemistry but also develop skills that transcend the laboratory. You'll learn to think critically, collaborate effectively, and approach problems with a researcher's keen eye. So, as you ponder your next academic step, consider the doors this program could open for you. It's more than learning; it's about shaping your future in the world of science.
Looking for expert advice on pre-college program admissions? Connect with AdmissionSight, where our team of college admissions experts is ready to guide you. Boasting years of experience, we've successfully guided many students towards gaining admissions into prestigious universities worldwide. Begin your educational journey with confidence – schedule a consultation with us today!