The Easiest AP Classes for Everyone
What is an AP class?
Advanced Placement (AP) classes are college-level courses that are offered to high school students. These classes are designed to challenge students and provide them with a rigorous academic experience that prepares them for college-level coursework. While the hardest and easiest AP classes may seem daunting, they are extremely beneficial for students who are looking to stand out in college admissions, earn college credit, and gain valuable skills that will help them succeed in their future endeavors.
One of the primary benefits of taking AP classes is that they demonstrate a student's ability to handle challenging coursework. Colleges and universities recognize that AP classes are more rigorous than standard high school courses and view students who take AP classes in a positive light. Taking AP classes can help students stand out in college admissions and increase their chances of being accepted to the college of their choice.
What are the easiest AP classes?
While determining which AP subjects could be the simplest, students can take a variety of things into consideration. Exam pass rates and the percentage of students who receive perfect scores on exams are useful metrics to take into account when assessing the difficulty of a particular course.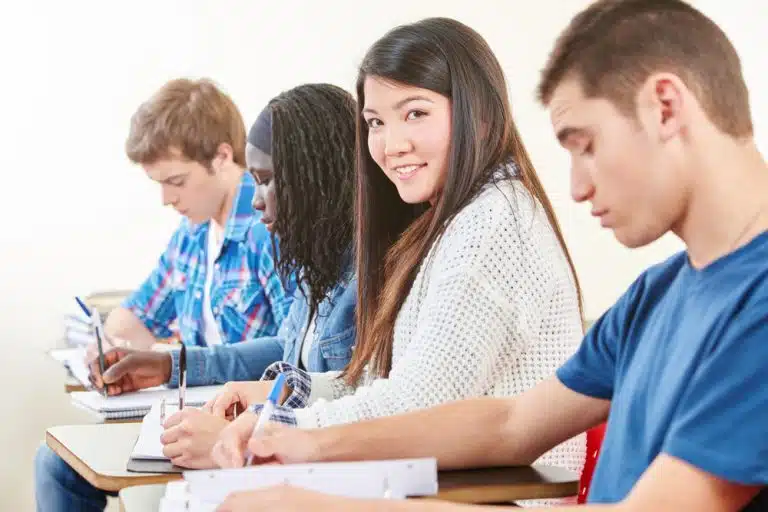 As shown in the table below (based on a 2022 College Board report), students may perceive a class as being relatively "simple" if it has a higher percentage of students receiving a passing score of 3 or above and a top score of 5.
The AP Seminar, AP Research, and AP Art and Design classes were left out because they are more focused and based on portfolios than exams. AP Art and Design classes are for students who know how to build a portfolio over time. They are not for beginners or newcomers. We also didn't look at Advanced Language classes because students might take them over a few years or already speak the language well.
| | | |
| --- | --- | --- |
| AP Class | Passing Rate | Perfect Score |
| 1. Physics C: Mechanics | 84.3% | 41.6% |
| 2. Calculus BC | 81.6% | 44.6% |
| 3. Spanish Literature | 75.1% | 17.6% |
| 4. Physics C: Electricity and Magnetism | 74.4% | 40.4% |
| 5. Physics 2 | 73.3% | 14.0% |
| 6. Computer Science Principles | 71.6% | 10.9% |
| 7. Psychology | 71.3% | 22.4% |
| 8. Computer Science A | 70.4% | 25.6% |
| 9. Comparative Government and Politics | 70.2% | 24.4% |
| 10. Music Theory | 69.2% | 24.2% |
Physics C – Mechanics
Math and science-inclined students may be best suited for this subject as it is considered one of the easiest AP classes. In addition to being intellectually brilliant, the typical Physics C: Mechanics student is well prepared for the test. A very high passing rate and a perfect score rate above 40% are the effects of this.
AP Those who want to major in physics, math, or engineering should take Physics C: Mechanics as well as Physics C: Electricity and Magnetism. In this course, coursework on subjects including kinematics, Newton's laws, particle systems, and linear momentum is combined with practical labs.
Calculus BC
Because so many of its students are proficient in the subject, AP Calculus BC has developed a reputation as an easy AP course. A high success rate is made possible by the fact that the majority of AP Calculus BC students perform at a high level, at least one year ahead of their high school math class.
Calculus principles and functions at the collegiate level for differential and integral equations are covered. The exam has both multiple-choice and free-range questions, and it lasts about three hours. Both in person and digitally, it is administered.
Spanish Literature
AP For students who are fluent in the language, studying Spanish literature is frequently simpler. This course has a high pass rate since native speakers can obtain "easy" college credit; yet, literary analysis can still be challenging for certain students, even if they are fluent.
Six key literary topics in Spanish are commonly covered in the course material, along with reading comprehension. The test is divided into two portions: one with multiple-choice questions and one with a free-response portion that contains essay questions and a text-based prompt.
Physics C: Electricity and Magnetism
This subject, which is frequently taken in conjunction with Physics C: Mechanics, is a suitable choice for students who want to enroll in a college-level math or engineering program. Nonetheless, like other advanced tests, the AP Physics C: Electricity and Magnetism boasts an extremely high pass rate, in part due to the fact that test-takers typically have taken several physics courses despite it being considered one of the easiest AP classes.
This course, which has its roots in calculus, examines issues including force interactions, change, and conservation. The coursework also consists of practical laboratories. Electromagnetism, magnetic fields, conductors, capacitors, and dielectrics are among the five weighted content units that are covered in the exam.
Physics 2
Physics 2 differs from other AP Physics courses in that it is based on algebra rather than calculus and is longer (a year as opposed to six months). The ability to spend more time on various topics may aid students in better understanding the subject matter, which may contribute to the relatively high pass rate.
At least 25% of the AP Physics 2 course's content is lab-based and hands-on. Multiple-choice and free-response questions on subjects like experimental design, mathematical solutions, and quantitative and qualitative translation can be found on the three-hour Physics 2 exam.
Easiest AP classes to self-study
AP classes can be difficult for many high school students, especially if they are unfamiliar with the subject. Yet, students who plan ahead and allow adequate time to study and finish their coursework might position themselves for success.
For courses like AP Psychology, AP Environmental Science, and AP Human Geography, students frequently self-study. These courses' tests are typically brief and call for little to no prior knowledge of the material. Those who can memorize the information and pick up new words will benefit from this.
Picking the most suited AP classes for you
Identify your strength. Your particular skills and shortcomings should be taken into account when selecting AP classes. After all, you will probably score better on an exam in a subject that you are passionate about. Hence, even though the Physics 1 AP exam is said to be difficult, you might wish to take it if you excel in quantitative topics and enjoy physics.
Yet, even if many students take the AP exam and receive passing grades, you might not want to enroll in a course in art history if you have trouble with it. When in doubt, enroll in AP courses in the subjects you are most interested in and willing to put the most effort into, rather than those that make you feel uninspired.
Check the college of your choice and review their AP policies. When it comes to obtaining AP credit, you should also consider the big picture. The completion of general education course requirements or placement into higher-level courses in college can both benefit from AP credits. Check the AP credit and placement policies of the institutions you plan to attend if you already know which ones.
While other schools might need a 4 or 5 for certain classes regardless if they are the hardest or easiest AP classes, some grant credits for all grades 3 and higher. Extremely selective universities might just use AP exam scores for placement and not provide any AP credit. You may choose to take or skip a few AP courses depending on the requirements of the universities you are considering.
For instance, you could be tempted to enroll in the AP Calculus BC course if more than half of the schools on your list demand a general education math course and accept scores of 3 or higher on the AP Calculus BC exam to satisfy that requirement. On the other hand, if only a few of your schools grant credit for AP Latin and you were interested in taking it for credit, you might want to look into another course.
Of course, this does not imply that you should just consider credit and placement regulations when selecting a course; instead, your interests should come first. Yet, if you're having problems choosing between potential classes, looking into college policies can help you make a more sensible choice.
Evaluate the class' educators' expertise. Although strengths are an important factor to take into account when choosing AP classes, students should also assess the amount of experience of their individual teachers. In general, students perform better on AP exams when a teacher has been teaching that topic for a longer period of time.
You might choose to take the "harder" course, such as Physics, with a teacher who has ten years of experience over the "easier" course, such as Art History, with a teacher who has only two years of experience.
Of course, students shouldn't disregard a really interesting AP class simply because the instructor lacks experience. It's still worthwhile to enroll in a class if you're enthusiastic about it and confident in your ability in that field. However, you should anticipate doing some additional studying on your own or with a teacher.
Do your school affect the AP tests' level of difficulty?
Your school and teachers are other crucial issues to take into account. Even though AP US History has one of the lowest national passing percentages, you will have a good chance of passing if your school has a teacher who has been teaching AP US History for ten years, has their curriculum down pat, and has a higher passing rate than the national average.
Even other AP courses with a reputation for being challenging, like AP Physics, AP Biology, and AP English Literature, may exhibit this phenomenon. The same goes with the easiest AP classes.
This also implies that you might need to prepare for the more independent study if you enroll in an AP course taught by a teacher who has never done so. It's possible that the new teacher lacks experience in coordinating the curriculum or fitting practice exams into the class schedule.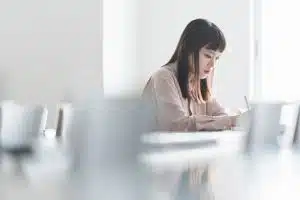 Consequently, this indicates that you should not limit your search for AP classes to what your school has to offer. Discover who is teaching it and assess its reputation. Here is how you can do this.
Reach out to your guidance counselor. They should be aware of how many students enroll in the AP course each year, the teacher's exam pass rate, and whether they observe many students leaving the class. That can indicate that the course is difficult or that the students don't get along with the instructor.
Talk to students who have taken the exam before. You can find out what elder relatives or friends from clubs or sports have heard about particular teachers by contacting them. Do not solely rely on what other students say about a teacher, but it is a good indication if, for instance, every student you speak to claims that the AP Biology teacher is outstanding and that all of their friends have passed the AP exam.
Communicate with your teachers. The teacher undoubtedly knows a lot of students who have taken AP and has heard about how well they perform, particularly if you are in an AP prerequisite subject, such as a biology class that feeds into AP biology.
Conclusion
The hardest and easiest AP classes are extremely important for high school students who are looking to challenge themselves academically, stand out in college admissions, earn college credit, gain valuable skills, and discover their passions and interests. While AP classes may be challenging, the benefits are well worth the effort. Students who take AP classes are setting themselves up for success in college and beyond.
Do you want to get into the school of your dream?
You're in for a real treat as AdmissionSight is a trusted institution with 10 years of experience helping incoming college students ace not only their college essays but the entire application process. If you need help with the entire college application process, AdmissionSight has helped hundreds of high school students get into the university of their dreams. Book an appointment for an initial consultation now.