The MIT Baseball Program
The MIT Baseball team is a significant component of the institute's athletic program, representing the school in Division III of the National Collegiate Athletic Association (NCAA). Despite MIT's global renown for science and engineering, its baseball program has managed to carve out a niche, emerging as a formidable contender within its division and reflecting the institute's commitment to promoting well-rounded individuals proficient in academics and physical pursuits.
The team, founded in 1873, is steeped in tradition, showcasing a rich history of providing opportunities for student-athletes to engage in high-level competition while pursuing top-tier academic degrees. The program's reputation extends beyond merely competing; MIT has been responsible for fostering an environment of excellence, teamwork, and integrity.
Recognizing the importance of balance, the team is a platform where students can apply their determination, analytical skills, and strategic thinking — qualities they cultivate in their rigorous academic pursuits — in a different and challenging context. Hence, the importance of MIT Baseball lies not just in its contribution to the sports realm but also in its pivotal role in shaping MIT students' all-around development.
History of MIT Baseball
The Origins of the MIT Baseball Program
The origins of the Massachusetts Institute of Technology (MIT) Baseball program can be traced back to 1873, making it one of the oldest collegiate baseball programs in the United States. The early years were marked by an enthusiastic adoption of the sport, mirroring the nationwide popularity of baseball during that period. The team initially participated in various local and regional competitions.
Over the years, it evolved and professionalized, eventually becoming a significant part of the Division III of the National Collegiate Athletic Association (NCAA). The initial foundation of the Massachusetts Institute of Technology Baseball program was built on a love for the sport and a commitment to providing a holistic educational experience, aspects that remain at the heart of the program.
Major milestones and achievements over the years
The Massachusetts Institute of Technology (MIT) Baseball program, since the long history of MIT, has achieved numerous milestones that have marked its growth and success. Notably, the team has made multiple appearances in the NCAA Division III New England Regional Championship, showcasing their skill and competitiveness on a broader stage.
One of their most significant achievements was in 2018 when they won the New England Women's and Men's Athletic Conference (NEWMAC) Championship, demonstrating the team's prowess and the effective training methods adopted by the coaching staff.
The program has also produced several All-American and All-Conference players, highlighting the individual talents within the team that have contributed to its successes. These achievements testify to the hard work, dedication, and determination exhibited by the MIT Baseball program players and coaching staff over the years.
Notable players and coaches from MIT Baseball history
Numerous players and coaches have made significant contributions and achieved individual recognition throughout the program. One notable player is Austin Filiere, who became the first MIT player ever to be drafted by Major League Baseball (MLB) in 2017, picked by the Chicago Cubs. Another is Hayden Cornwell, who was recognized as a D3baseball.com All-American in 2014.
On the coaching front, Coach Fran O'Brien stands out as one of the most successful in the program's history, leading the Engineers to multiple NCAA tournament appearances and being named NEWMAC Coach of the Year several times.
Additionally, current head coach Andy Barlow, who took over in 2016, has continued this legacy of success, guiding the team to a NEWMAC Championship and several NCAA Division III tournament appearances. These figures have not only left a significant impact on MIT Baseball but have also contributed to elevating the program's reputation at the national level.
Structure and Organization of the MIT Baseball Team
Roles and responsibilities of the coaching staff
The coaching staff of the MIT Baseball team plays an integral role in the team's performance and development, carrying out a variety of roles and responsibilities. They are tasked with developing the skills and abilities of the players, ensuring that they are prepared to compete at a high level in NCAA Division III competition.
This involves planning and conducting practices, developing game strategies, and providing individualized instruction to help players improve. In addition to their on-field duties, the coaching staff is also responsible for scouting and recruiting prospective players, working with the admissions office to identify talented student-athletes who will excel both in the classroom and on the baseball field.
Off the field, coaches play a vital role in promoting academic success and personal growth among the athletes, fostering a culture of excellence and integrity that aligns with MIT's broader educational mission. The coaching staff also coordinates with other athletic department personnel to ensure the players' overall well-being and development, including physical training, nutrition, and mental health support.
Training and development programs for players
The training and development programs for MIT Baseball players foster individual growth and team improvement. These programs aim to enhance the players' technical skills, including pitching, hitting, fielding, and base running, through regular practice sessions and individual instruction.
In addition to technical skills, the training programs also focus on developing physical fitness, emphasizing strength training, endurance, agility, and injury prevention to ensure players are in optimal physical condition. Notably, given MIT's strong emphasis on technology and innovation, the program leverages advanced analytics and training tools to personalize and optimize player development.
Beyond the physical and technical aspects, the programs also encompass mental training, instilling resilience, focus, and strategic thinking, crucial to performing under pressure in games. These comprehensive programs aim to develop well-rounded players who can excel while teaching them valuable life skills such as teamwork, leadership, and discipline.
Player recruitment process
The player recruitment process for the MIT Baseball program is a thorough and multifaceted endeavor that strives to attract top-notch student-athletes who can thrive in MIT's rigorous academic and competitive athletic environment. The process begins with talent scouting, which involves the coaching staff visiting high school games, summer league competitions, and showcase events nationwide to identify prospective recruits.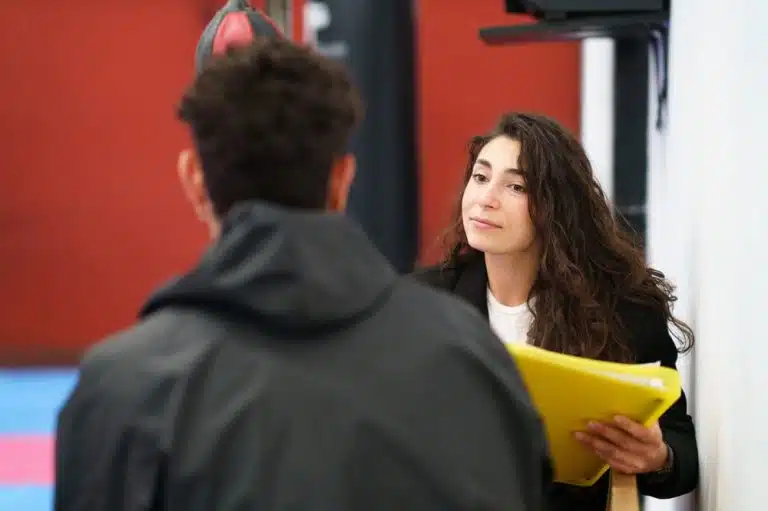 The coaching staff also reviews video submissions and statistical data of potential players. However, given MIT's academic prestige, the recruitment process involves more than just assessing athletic prowess.
Prospective recruits are expected to demonstrate high academic achievement and potential, in line with the institute's admissions standards. Once potential recruits are identified, the coaching staff maintains ongoing communication, discussing the opportunities and expectations of being a student-athlete at MIT.
Usually, official visits are arranged, where recruits can tour the campus, meet with current team members, and even participate in practice sessions. The admissions department makes the final decision, ensuring the recruited athletes are a good fit for the team and MIT's academic environment.
MIT Baseball Facilities
Overview of the MIT's Briggs Field
Briggs Field, home to the MIT Engineers Baseball team, is a key athletic facility at MIT, with a rich history and a design that caters to the needs of a high-performing college baseball team. Located on the MIT campus in Cambridge, Massachusetts, the field is named in honor of former MIT President Henry Briggs. The field boasts a well-maintained natural grass surface, a testament to the institute's commitment to providing top-tier facilities for its athletes.
It includes a full-sized baseball diamond with dugouts, batting cages, and bullpens for both the home and visiting teams. The field is designed to accommodate many spectators, with ample seating along the baselines and behind home plate.
Additionally, the field is equipped with modern lighting for night games and a state-of-the-art electronic scoreboard. The facility reflects the institute's commitment to its baseball program, providing an environment where players can train and compete at their best.
Other training and practice facilities
In addition to Briggs Field, the program has access to several other MIT Baseball Facilities designed to aid in the comprehensive development of the players. The Zesiger Sports and Fitness Center is a significant resource, providing state-of-the-art fitness equipment for strength and conditioning, an essential aspect of player development. Furthermore, the du Pont Athletic Gymnasium offers indoor space for training during off-seasons and inclement weather, including batting cages and areas for fielding drills.
The team also has access to the Steinbrenner Stadium's turf field for outdoor conditioning work and agility training. Technology plays a significant role in the training regime at MIT, using advanced analytics and video analysis software to monitor and enhance player performance. These facilities and the coaching staff's expertise ensure that the players receive top-notch preparation and development opportunities.
Technological advancements used in training
As befits an institution at the forefront of technological innovation, the MIT Baseball program leverages various advanced technologies in its training routines to optimize player development and performance. This includes video analysis software, allowing players and coaches to break down swing mechanics, pitching delivery, and fielding techniques in slow motion and multiple angles.
Biomechanical analysis tools are used to assess and improve player movement, and wearable technology provides real-time data on player performance, including swing speed, arm strength, and running speed.
In addition, advanced analytics are employed to analyze game statistics and devise effective strategies, while virtual reality technology is sometimes used for situational training and cognitive development. By integrating these technological advancements into their training regime, the program ensures its players can access cutting-edge tools to enhance their skills and understanding of the game.
Impact of MIT Baseball
MIT Baseball's Influence on college baseball
The influence of MIT Baseball on the broader landscape of college baseball, particularly within Division III, is significant. Despite being part of an institution primarily known for its academic prowess in the sciences and engineering, the program has shown that a balance of academic excellence and athletic competitiveness can be achieved, setting a model for other programs.
The team's consistent performance in the NEWMAC and NCAA championships, as well as its success in developing players who have been recognized at regional and national levels, has brought further recognition to the Division III level of play.
Additionally, MIT's innovative use of technology in player training and development has not gone unnoticed, influencing other programs to adopt similar approaches. By setting high standards on the field and in the classroom, MIT Baseball raises the bar for what student-athletes can achieve in college baseball.
Impact on MIT community and culture
The program substantially shapes the MIT community and culture, fostering a sense of unity, school spirit, and pride among students, faculty, and alumni. The games serve as gathering points, bringing together diverse individuals from across the campus to cheer on their peers, thereby strengthening the sense of community. Moreover, the team's success in balancing high-level academic and athletic pursuits embodies the MIT ethos of hard work, innovation, and excellence. It serves as an inspiration to the entire community.
Importantly, the program's commitment to community engagement through initiatives like the "MIT Baseball Community Day" fosters a culture of service and outreach. Finally, by exemplifying teamwork, resilience, and integrity, the program contributes to the character-building elements of the MIT culture, shaping athletes and well-rounded individuals equipped to excel in all areas of life.
Role in shaping student-athlete's academic and athletic balance
The Baseball program plays a crucial role in shaping student-athlete's academic and athletic balance, instilling in them the skills and discipline needed to succeed in both areas. Recognizing that its players are students first, the program emphasizes the importance of academic excellence, supporting players in managing their rigorous academic workload alongside their athletic commitments.
This is achieved through academic support services, including tutoring and advising, and by fostering an environment where academic success is celebrated alongside athletic achievements. The coaching staff also works closely with the players to ensure their training and competition schedules are balanced with their academic commitments.
At the same time, the program provides high-level athletic training and competition opportunities, helping students develop their physical skills and character traits such as resilience, teamwork, and leadership. In this way, the program helps student-athletes cultivate a balanced approach to their academic and athletic pursuits, preparing them for success both on the field and in the classroom.
Now that you know about MIT Baseball, the next thing you should think about is your college admissions. To ensure that you get into the college you want, you can get help with AdmissionSight. With ten years of experience with college admission experts, AdmissionSight can help you get into the college of your choice. You can talk to our experts today to get an initial consultation.