The Most Important Factors in College Admissions
Everyone who wants to make it successful in the twenty-first century needs to go to college. Possessing a degree increases your competitiveness when looking for employment. It can take up to five years to finish a bachelor's degree program, and another year or two to earn a master's degree.
That is, while the faculty works to advance your vision of the world, you'll have plenty of time to brainstorm innovative ideas for your own business. However, admission is a formidable challenge. Therefore, in this post, we will discuss the five most important factors in college admissions.
What are the most important factors in college admissions?
Below is the list of the top five most important factors in college admissions that you need to take a careful look at.
Grades & Curriculum
Colleges care most about how well you did in your college prep classes. While academic rigor is a close contender.
The admissions committee values applicants who have demonstrated a willingness to challenge themselves. In addition to obligatory coursework, it is beneficial to take as many electives or courses as possible within a given topic area.
On the other hand, issues arise when students fail to maintain or improve their grades over time or when they drop a required course such as math, science, or foreign language early on.
Admissions Test Scores (SAT, ACT)
The majority of universities place a significant amount of weight on SAT and ACT results. Many educational facilities will get the highest average of the verbal, mathematical, and writing scores of their applicants.
In spite of this, it is not beneficial to take the SAT or ACT more than twice since, according to the field of research, the majority of people do not improve their scores on a test with each additional attempt they make.
Essay or Writing Sample
Admissions staff members believe that student essays are significantly important so you should make sure that your essay is well written.
Spell checks should not be relied on, and you should steer clear of gimmicky writing styles like writing backward or in circles. Be original. A disproportionate number of students' writing focuses on the emotionally draining experiences of their volunteer work or personal relationships. Also, steer clear of subjects that are too general to be covered satisfactorily in the allotted space of a college essay.
Recommendation Letters
Requesting recommendations from guidance counselors or teachers early on and following up with a message of gratitude is a good idea.
Usually, colleges require only one but if you wish to submit an additional letter, make sure it paints a different picture of you than the one they already have.
Extracurricular Activities
The admissions committee is looking for candidates that are well-rounded and demonstrate a passion for something.
The talents that students develop outside of the classroom can also be useful, particularly when there is a vacancy on campus.
Think about participating in a variety of extracurricular activities during your junior or senior year of high school. Colleges are more interested in applicants who can demonstrate a depth of knowledge.
Do all colleges use the same college admissions criteria?
The most important factors in college admissions that were mentioned above are commonly regarded by a lot of colleges. However, when selecting whether or not to accept prospective students, colleges do not all use the same criteria to make their determinations. These factors may weigh differently depending on the college's standard.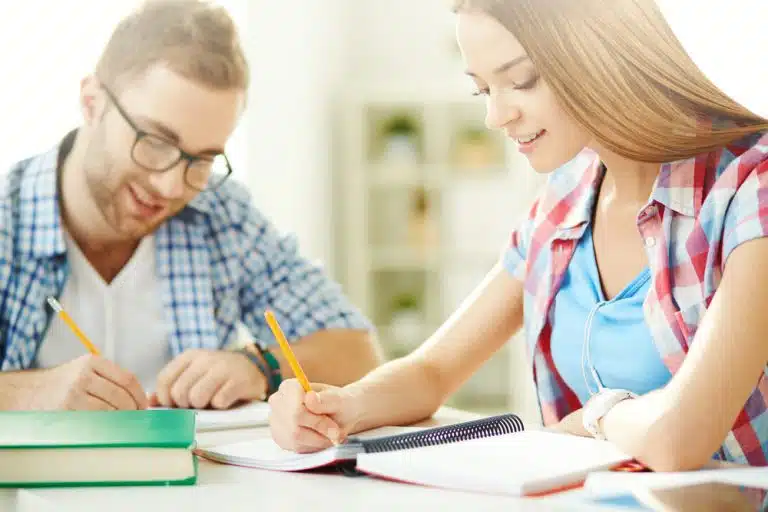 Have a discussion with a guidance counselor at the school of your choosing to find out what factors are considered in the admissions process. You will be more prepared for college interviews and application processes if you do this. Several instances are provided down below.
Essays and other forms of proven interest may be given a significant amount of weight by liberal arts universities since they encourage students to study a wide range of subjects.
The applicant's grade point average and performance on standardized tests may be the only factors considered in admissions choices at very large universities.
When deciding which students to accept, colleges look at a variety of unique criteria.  After you have gained a better understanding of college admissions strategies, the next step is to conduct research on the institutions to which you are applying and think of innovative methods to differentiate yourself.
The process of enrolling in a college or university can often appear to be an impossible obstacle to overcome. Nevertheless, accomplishing this goal is not impossible at all. It is true that you will need to engage in some strategic planning and be able to anticipate what challenges you will face, but in general, all that is required of you is to present yourself to the admissions boards in a respectable manner.
How to prepare for the college admissions process?
Considering that the most important factors in college admissions are not easy to attain, maintaining an organized mindset is essential for getting ready for the application season for colleges.
Nowadays, submitting applications to colleges is a considerably simpler process as they are typically submitted online. They can be completed in a short amount of time and typically include built-in checks to ensure that you submit all of the required components.
Despite this, you need to stay on top of the process in order to make sure that the application and any supplemental documents are submitted accurately and on time.
Here are some tips on how to prepare for the college admissions process:
Get an early start.
A few weeks before the deadlines for submitting essays, collecting references, and filling out forms, set yourself firm deadlines for completing these tasks. Put these early due dates down on your calendar right now.
Setting up a spreadsheet is another option for keeping tabs on dates. Collect the dates from each of your college applications into one document, so that you can view the entire process from a single source. Educational institutions' websites are the most reliable sources of information regarding due dates.
Be consistent.
When you fill out all of your applications using the same name, it makes things simpler for the admissions officers. When matching data across different systems for things like test scores and the FAFSA, doing so will prevent errors, delays, and discrepancies.
Some applications have a section for preferred names, but in all other situations, it is advisable to use your legal name. If you change your name, for example from Michael to Mike, there is a greater chance that your documents will be filed in the wrong location.
Be careful.
Making careless errors on your application might significantly lower your chances of being accepted. Put your college application away for at least one day before reviewing it for typos. You are able to look at it with new eyes and find mistakes in a more effective manner.
If possible, you should also have it proofread by a teacher or a parent. Keep a copy of your online applications for later inspection before sending them in.
Inform your school.
Follow the procedure that is outlined by your school for the submission of transcripts. The majority of schools now use an online platform, which makes everything far more effective and much simpler to handle.
Moreover, the identical principle applies to recommendation letters. In most cases, authors have the ability to submit letters electronically by making use of a linked platform that is simple to operate. In the event that paper documents are required, make sure to supply the correct addresses and follow up to verify that everything is delivered on time.
Every application will be really challenging but provided with the most important factors in college admissions that you can focus on and take into consideration, we hope it will be easier for you. Regardless, AdmissionSight got you covered.
Over the past decade, AdmissionSight has become an industry leader in helping students gain admission to selective institutions throughout the world. We have one of the best success rates in the business, with 75% of our students being accepted to elite institutions like Stanford, MIT, UChicago, and Caltech. Please feel free to contact us right away to schedule your preliminary consultation.