The Winning Spirit: Exploring WashU Athletics for Prospective and Current Students
Welcome, future Bears, to a thrilling exploration of the world of WashU Athletics. Whether you're a seasoned athlete, an aspiring sportsperson, or someone just keen on cheering from the sidelines, this journey we're about to embark upon will offer a comprehensive snapshot of the dynamic, diverse, and ever-evolving athletic scene at the prestigious Washington University in St. Louis. Our exploration will delve into the unique blend of rigorous academics and exhilarating athletics that make the WashU experience both challenging and rewarding. Buckle up as we navigate the history, achievements, and inclusive culture that makes WashU Athletics a pillar of the university's vibrant community.
The Importance of Athletics in the College Experience
In the grand tapestry of college life, the threads of athletics weave a pattern of resilience, camaraderie, leadership, and enduring spirit.
The athletic experience shapes not only the body but the mind, fostering a sense of discipline, determination, and teamwork that transcends the boundaries of the playing field.
At WashU, athletics is not just about competitive sports. It's a catalyst for personal growth, a platform for community building, and a mirror reflecting the university's commitment to holistic development.
It's where friendships are forged in the fires of shared victories and defeats, where life's essential lessons are learned not from textbooks but from heartbeats and sweat.
WashU Athletics' Commitment to Both Academic and Athletic Excellence
Under the storied archways of WashU, academic and athletic excellence are not just twin pillars of the university ethos, they are inseparable elements of the WashU identity.
The university understands that a student-athlete's pursuit of excellence is a dual quest, on the field and in the lecture hall.
As such, WashU creates a nurturing ecosystem where rigorous academics co-exist with high-performing athletics, each fueling the other.
The university's dedicated faculty and coaching staff work harmoniously to foster an environment where the competitive spirit is kindled without compromising intellectual curiosity.
The result? A breed of scholar-athletes who excel in their sport and their studies, embodying the best of what WashU has to offer.
Engaging with the WashU Athletics Community
Stepping into the WashU Athletics community is like opening the door to a world brimming with energy, enthusiasm, and a sense of shared purpose.
From the pulsating crowds at the Francis Field to the spirited debates in the Bear Den, the community is a melting pot of diverse perspectives and shared passions.
Whether it's the roar of the crowd at a home game, the quiet determination of early morning practice, or the spirited discussions about game strategies, the WashU Athletics community is a testament to the university's spirit of unity in diversity.
Engaging with this dynamic community doesn't just mean wearing the team colors, it's about becoming part of a tradition, a legacy, and a family that lasts long after graduation.
Is WashU a Division 1 school?
Does WashU compete at the Division 1 level in sports? While Washington University in St. Louis (WashU) has established a powerful reputation for its academic and athletic prowess, it's worth noting that it does not compete at the NCAA Division I level.
Instead, WashU is a proud member of the NCAA Division III, competing in the University Athletic Association (UAA).
Understanding NCAA Divisions
The NCAA (National Collegiate Athletic Association) classifies its member schools into three divisions – Division I, II, and III.
These divisions are determined by a range of factors, including the size of the school, the level of competitive athletics, and the financial commitment to sports programs.
While Division I schools are typically larger and offer more athletic scholarships, Division III schools like WashU prioritize a balance of academics and athletics, with a focus on the overall student experience.
The Value of Division III Athletics
While some may equate Division I with superior athletics, it's essential to highlight the unique value offered by Division III institutions like WashU.
The emphasis in Division III is on the complete student-athlete experience. Here, students are encouraged to commit to their athletic endeavors without compromising their academic pursuits.
This commitment to holistic development has fostered an environment where WashU student-athletes excel both on the field and in the classroom, becoming leaders in their chosen professions and communities post-graduation.
WashU's Athletic Achievements
Despite not being a Division I school, WashU has a rich history of athletic success. The Bears boast numerous conference titles and national championships across a range of sports, demonstrating that competitive excellence can be achieved outside the Division I framework.
The success of WashU's athletic programs underscores the university's commitment to providing a top-tier athletic experience for its students, regardless of division classification.
What sports is WashU known for?
Which athletic disciplines is WashU most recognized for? WashU boasts a rich and diverse athletic program.
The university competes in numerous sports and has earned recognition for excellence in several athletic disciplines, both at the team and individual levels.
The breadth of sports available offers students a chance to explore their athletic passions, learn life skills, and contribute to the university's storied athletic history.
Varsity Sports at WashU
Among the varsity sports, WashU is particularly known for the strength of its women's volleyball team, which has secured multiple NCAA Division III National Championships.
It's a testament to the university's commitment to nurturing female athletes and promoting gender equity in sports.
Similarly, WashU's men's and women's basketball teams have consistently performed well in their respective leagues, often making it to the NCAA Division III tournaments.
Their performances have helped cement WashU's reputation as a formidable competitor on the court.
Track and Field and Cross Country
WashU's Track and Field and Cross-Country teams also deserve special mention. These teams have consistently produced All-Americans and have been regularly represented at the NCAA Championships.
Their success showcases the endurance, dedication, and competitive spirit that embody WashU Athletics.
Club and Intramural Sports
Outside of varsity athletics, WashU is also known for its vibrant clubs and intramural sports scene. Sports like Ultimate Frisbee, Rugby, and Soccer have found a passionate following among the student body, fostering a sense of community and promoting physical fitness.
Is WashU a sports school?
Is WashU a university with a significant emphasis on athletics? The term 'sports school' often brings to mind institutions where athletics play a dominant role, sometimes overshadowing academic pursuits.
However, the balance between academics and athletics is a complex and multifaceted issue. In this context, let's dive into an exploration of whether WashU, with its unique blend of scholarly and athletic pursuits, can be classified as a 'sports school.'
Balanced Excellence at WashU
At Washington University in St. Louis, the emphasis is on creating well-rounded individuals who excel both in the classroom and on the playing field.
WashU is a renowned academic institution, consistently ranking among the top universities globally.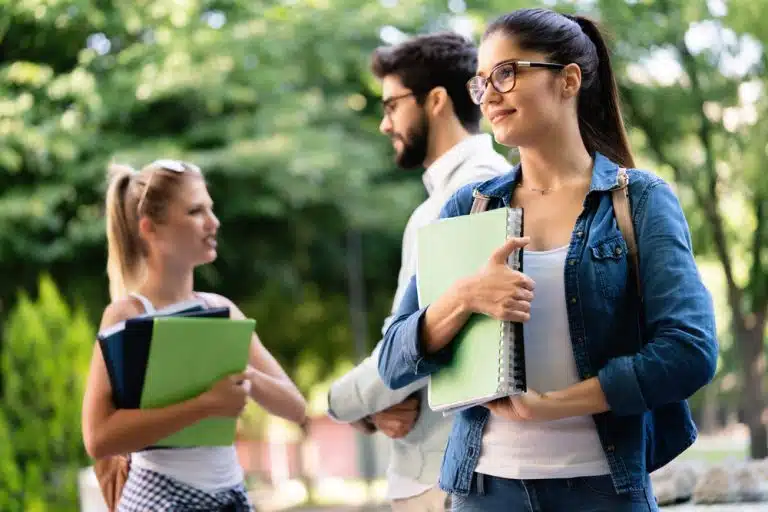 Simultaneously, it boasts a robust athletics program, competing in the NCAA Division III and achieving considerable success in various sports.
However, the university's commitment to athletics does not overshadow its academic pursuits. Instead, it complements them, creating a harmonious blend of scholarly and athletic endeavors.
Therefore, while athletics are a significant part of the WashU experience, it may not be accurate to label WashU as a 'sports school' in the traditional sense.
The Student-Athlete Experience at WashU
WashU athletics is dedicated to fostering an environment where students can pursue their athletic passions without compromising their academic ambitions.
Student-athletes at WashU are scholars first, and athletes second. They participate in rigorous academic programs while also committing significant time and energy to their chosen sport.
This dual commitment results in a unique student-athlete experience that values and nurtures both the mind and the body.
Community Engagement and Athletics
One cannot overlook the role of athletics in building community at WashU. Sports events serve as a rallying point for students, faculty, and alumni, fostering school spirit and camaraderie.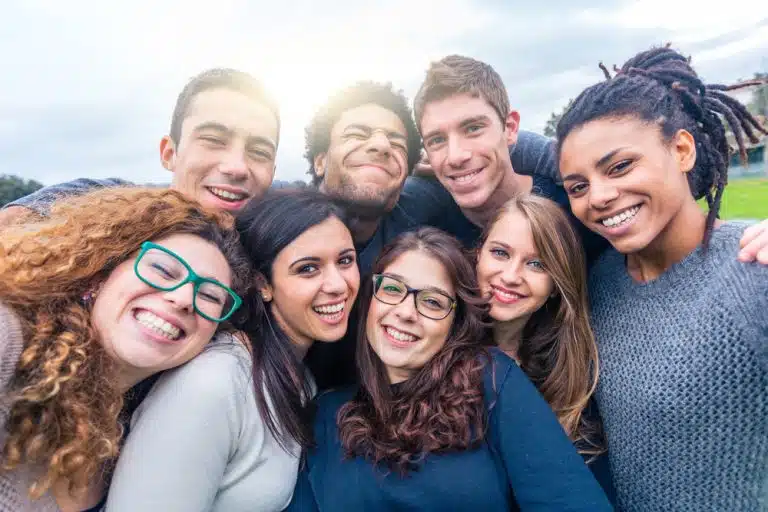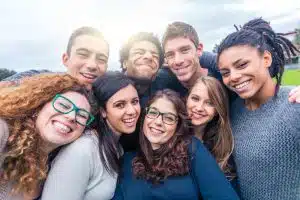 The Bear Den, WashU's student fan group, is a testament to the university community's engagement with sports.
However, this enthusiasm for athletics exists alongside a deep appreciation for academic pursuits and other extracurricular activities, contributing to a balanced and well-rounded university experience.
Who is WashU's rival?
Who is considered the primary competitor or adversary for WashU in sports? Athletic rivalries are an essential part of the sports landscape, bringing an added layer of excitement, tradition, and camaraderie to the competitive arena.
When it comes to Washington University in St. Louis, the question of who stands as their principal rival can be a fascinating exploration, given WashU's engagement in a variety of sports across different leagues.
The University Athletic Association (UAA) Rivalries
As a member of the NCAA Division III's University Athletic Association (UAA), WashU competes against several highly-regarded institutions.
Within this league, the University of Chicago often emerges as a significant rival. These two academically rigorous institutions share a long history of competition across multiple sports, with their matchups often being hard-fought and closely followed events.
Sport-Specific Rivalries
The nature of collegiate sports also means that some rivalries are sport-specific. For example, in women's volleyball, Emory University has often been a formidable opponent for WashU, with many of their encounters being crucial in determining conference standings.
Similarly, the men's and women's basketball teams have had memorable contests against Rochester and Brandeis.
The Role of Proximity
Geographical proximity can also play a role in shaping rivalries. Given its location in St. Louis, Missouri, WashU has had notable regional contests with other Missouri-based institutions, like Westminster College and Fontbonne University, particularly in sports like baseball and soccer.
The Spirit of Competition
In conclusion, identifying WashU's primary rival depends on various factors, including the sport in question and the historical and regional context.
However, whether it's a UAA conference match-up or a regional showdown, these rivalries contribute to the exciting and competitive spirit of WashU Athletics.
They bring out the best in the athletes, fuel school spirit, and create lasting memories for the university community.
Conclusion
As we reach the end of our deep dive into the vibrant world of WashU Athletics, it becomes apparent that the university's commitment to both academic and athletic excellence is far from ordinary.
The university's ethos, rooted in the cultivation of well-rounded individuals, is reflected in its sporting landscape – a harmonious blend of competitive spirit, academic rigor, and community engagement.
Whether you're a seasoned athlete, an enthusiastic supporter, or a prospective student, WashU Athletics offers a unique space to grow, learn, and contribute to the university's rich and evolving narrative. This exploration is only the beginning of what you can experience.
At WashU, the thrill of the game, the roar of the crowd, and the camaraderie of the community are not just elements of the athletic experience; they are the foundations of lifelong memories.
The Lasting Legacy of the WashU Athletics Community
Stepping into the WashU Athletics community is more than joining a team or a fan club; it's about becoming part of a legacy that stretches back over a century and will continue to thrive long into the future.
This legacy is carried forward by every student-athlete who dons the WashU colors, every supporter who cheers from the stands, and every alumnus who carries the lessons and experiences from their time at WashU into their personal and professional lives.
This lasting legacy, built on the pillars of athletic and academic excellence, embodies the WashU spirit.
Segue to AdmissionSight
At AdmissionSight, we believe that every student deserves the opportunity to attend the college of their choice. We specialize in providing expert guidance and support to help you gain acceptance to your top-choice schools.
Our team of college admissions specialists has over a decade of experience assisting students just like you in achieving their goals. We cannot stress this enough; we have the knowledge and expertise to help you succeed.
At AdmissionSight, we pride ourselves on being the most trusted name in college admissions advice. Our success is measured by the success of our students, many of whom have gone on to attend the most prestigious colleges in the country.
Don't leave your future to chance. Contact AdmissionSight today to schedule a free consultation and take the first step towards achieving your dreams. With our expert guidance and support, anything is possible.