UChicago Law School Acceptance Rate
What Are the Requirements For UChicago Law School?
Every year, the UChicago law school acceptance rate is from a pool of about 5,000 applications for the 195-strong entering class. Every completed application is examined by the admissions committee.
Along with a JD/MBA, Chicago Law also offers several dual-degree programs in fields like public policy, international relations, and religious studies. The law school also runs several certificate-granting programs, including one in business leadership and another in health administration and policy. The distinctive Doctoroff Business Leadership Program integrates components of the MBA program into a certificate to train aspiring attorneys to "speak the language" of the corporate world for applicants interested in financial statements, capital structures, and complex transactions.
The International Immersion Program at UChicago Law takes students to host nations to study a topic of that nation's law, giving them the chance to interact with lawyers, judges, and policymakers while doing so. In the past, programs have concentrated on places like China, France, Japan, and Cuba.
Impact of COVID-19 on Admissions at the UChicago Law School
The UChicago Law School Committee has always taken each applicant's unique circumstances into account as part of this procedure. It shall keep using these procedures while being more aware of the difficulties posed by COVID-19, affecting standardized test taking, research, travel, internships, employment, and many other activities.
UChicago Law will evaluate applicants in this cycle and subsequent cycles with these significant impacts in mind due to the unprecedented difficulties brought on by COVID-19. When analyzing test outcomes, The Law School will also take these substantial consequences into account. However, the school will continue to demand the LSAT or GRE for admission to law school and the GMAT, GRE, or LSAT for admission to the JD/MBA program due to the accreditation criteria of the American Bar Association.
Paperless Admissions Process
The LSAC will provide access to all application materials, which will thereafter be sent directly to the Law School. Paper application materials or revisions to your application will not be accepted; kindly do not mail them. You must submit any updates electronically (please familiarize yourself with our policies on updating your application).
Now, let's proceed to answer the query "What are the requirements for UChicago Law School?" with the list of required and optional materials needed to get into the UChicago law school acceptance rate.
Application Requirements
Application
The LSAC Flexible Application must be filled out completely by applicants. JD program applicants must submit just one application. In the application, you will be able to specify whether you are applying Regular Decision or Early Decision (including through the Chicago Law Scholars Program).
All Undergraduate and Graduate School Transcripts
You must present all your undergraduate and graduate school transcripts, which show your academic history throughout all undergraduate and graduate institutions. Even if you withdrew and received no credit, you are still required to provide a transcript for every university you attended. All applicants must use the LSAC Credential Assembly Service to submit their transcripts (CAS).
Standardized Test
As part of the Law School's pilot program, applicants have the choice of submitting the Law School Admission Test (LSAT), Graduate Record Examination (GRE), or Graduate Management Admission Test (GMAT). To meet the standardized exam requirement, the LSAT-Flex, GRE General Test at Home, and GMAT Online Exam will be accepted. Please refer to the information below for the GMAT Online Exam.
Before the Admissions Committee reviews your application, a recent LSAT, GRE, or GMAT score (obtained within the last five years) must be on file.
LSAT: Use LSAC to send your LSAT results to the Law School, including any LSAT-Flex scores. All LSAT scores obtained during the previous five years must be submitted. Please be aware that for your file to be marked complete, you must have at least one LSAT writing sample on it (either from a prior paper exam or from the digital LSAT Writing). Please remember to finish the LSAT Writing if you haven't previously.
GRE: Use the Educational Testing Service (ETS) code 2577 to designate the University of Chicago Law School as the recipient when submitting GRE scores (including any GRE General Test at Home scores) to the law school. All GRE scores obtained during the previous five years must be submitted.
GMAT: You may submit a GMAT score (including GMAT Online Exam scores) in place of the LSAT or GRE if you are currently enrolled in a graduate program at the University of Chicago and wish to pursue a dual degree in law with the University of Chicago Law School or if you are concurrently applying to pursue a dual degree with the University of Chicago Law School and a graduate program in another division of the University of Chicago.
GMAT scores should be sent to the Law School with the appropriate designation: (1) The Law School – Joint Degree Programs, (2) The Law School – Joint Degree Programs, or (3) The Law School – JD/MPP Harris School of Public Policy (code H9X-2D-32). All GMAT scores obtained during the previous five years must be submitted.
Resume
UChicago Law requires a thorough resume that lists your educational background, extracurricular activities, community service, and all full- or part-time employment history. Please provide how much time is spent on each activity or job each week. When your schooling or work history has been disrupted for a lengthier time than a typical vacation, you should mention what you did throughout that time.
Letters of Recommendation
Up to four letters of recommendation may be sent, but only two are required. Your letters of recommendation must be submitted via the CAS Letter of Recommendation Service. Unless you specifically request via email that the Admissions Office hold off until any additional letters are received, then they will consider your application complete after they receive two letters of recommendation.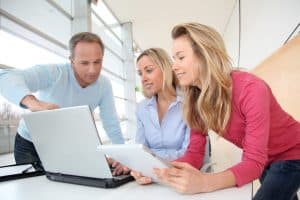 Personal Statement
Every application must include a personal statement, which gives you the chance to identify yourself to the admissions committee. It should showcase both your ability to successfully express your ideas and your contribution to the Law School community outside of the classroom.
Application Fee
When you submit your application through LSAC, you must pay the $90 (U.S. money only) application fee with a credit card. For fee waivers, from the time the application is made available on September 1 through the application deadline on March 1 of each year, fee waiver requests are accepted.
Proof of English Language Proficiency
All applicants must be proficient in English according to University of Chicago guidelines. The Test of English as a Foreign Language (TOEFL) internet-based test (iBT) or the International English Language Testing System (IELTS) Academic must be submitted by applicants who do not meet the waiver requirements listed below. It should be noted that candidates for the IELTS must take the Academic Reading and Writing test, not the General Training Reading and Writing test.
Waiver Criteria:
You have used English as your primary language of communication and instruction since you were a young child.
You have attended an accredited English-medium post-secondary institution for at least one academic year in full-time status in one of the following nations or territories within the past ten years: Antigua and Barbuda, Australia, Bahamas, Barbados, Canada, Dominica, Grenada, Guyana, Hong Kong, Ireland, Jamaica, New Zealand, Saint Kitts and Nevis, Saint Lucia, Saint Vincent and the Grenadines, Singapore, South Africa, Trinidad and Tobago, the United Kingdom, and the United States.
The exemption does not apply to education received at English-medium institutions in other nations or territories. Attendance at a high school or secondary school, as well as research-based or part-time programs that did not need a full-time English curriculum, do not qualify a candidate for exemption.
Optional Materials
Addenda – You are welcome to submit supplemental addenda to emphasize subjects you would like them to focus on. This contains Undergraduate and/or Standardized Test Performance as well as Diversity Statement. You do not need to submit a second addendum on any of the following subjects if you previously covered them in your personal statement.
Doctoroff Business Leadership Program Statement – Required for applicants to the program. The Doctoroff Business Leadership Program is a selective certificate-granting program that integrates the best of the MBA curriculum into their esteemed, three-year legal education. It offers students the analytical and business training they will need to thrive in today's complex business environment, whether as corporate lawyers, in-house counsels, business leaders, or entrepreneurs.
JD/PhD Essay – If you have a PhD, are working on a PhD, or are applying to a PhD program concurrently, you are encouraged to submit a one-page optional essay outlining your research and academic interests, your professional goals, and how obtaining a JD would help you advance your research and accomplish your objectives.
How Many Years Is A UChicago Law Degree?
How many years is a UChicago law degree? All J.D. students must attend Law School full-time for nine quarters, taking a minimum of nine credit hours per quarter. All those credit hours need to be earned successfully (i.e., students must pass and receive credit toward their J.D. degree). With the quarter system at UChicago, students can enroll in more courses than they could with the semester system.  The foundational courses for law school, including contracts, torts, property, criminal law, civil process, and a one-year course in research and writing, are taken in the first year.
The Quarter System also permits additional courses, including the distinctive multidisciplinary Elements of the Law course, as well as electives and courses on transactional lawyering, legislative and statutory law, constitutional law, and legislative history. This program gives you a broad foundation in legal knowledge, fosters your capacity to reason legally, improves your writing skills, and introduces you to interdisciplinary legal theories. You can select classes from the more than 200 classes offered at UChicago in the second and third years.
How Much Does It Cost To Go To Law School At UChicago?
How much does it cost to go to law school at UChicago? The estimated cost of attending law school for the 2022–2023 academic year is provided below.
| | |
| --- | --- |
| Tuition | $73,185 |
| Health Insurance* | $4,800 |
| Graduate Student Services Fee | $1,347 |
| Room & Board | $17,280 |
| Books & Supplies | $1,785 |
| Personal Expenses/ Misc. | $3,150 |
| Transportation Expenses | $2,655 |
| Student Loan Fees** | $2,286 |
| TOTAL FOR 2L AND 3L STUDENTS | $106,488 |
| Computer Allowance | $1,500 |
| Transcript Fee | $75 |
| TOTAL FOR FIRST-YEAR STUDENTS | $108,063 |
All law students are obliged to have sufficient medical insurance coverage, according to estimates. If a student can show that they have comparable coverage through their own plan, they are not required to enroll in the university's plan.
The actual budget for each student will be different from this average budget depending on their preferences and situation. But keep in mind that the University will evaluate your financial need for loans and scholarships based on this budget, which it employs for all law students.
What Is the Acceptance Rate For UChicago Law School?
If you wonder how selective this school is, let's find out what is the acceptance rate for UChicago Law School. The UChicago law school acceptance rate for the 2022 application cycle was 11.9% with 6,514 applicants receiving admission offers out of 776. 1L classes at the University of Chicago is average to 190 students, with a 22.55% yield. A total of 175 of the 776 applicants who were offered admission decided to enroll, translating to a student retention rate of 22.55%.
Here's some information about the representatives of the UChicago law school acceptance rate for the JD Class of 2025.
Class of 2025 JD Class Profile
| Datapoint | Number |
| --- | --- |
| States Represented | 34 |
| Undergraduate Institutions Represented | 94 |
| Average Age at Matriculation | 24 |
| Score Distribution | Number |
| --- | --- |
| LSAT 75th Percentile | 175 |
| LSAT Median | 173 |
| LSAT 25th Percentile | 169 |
| LSAT Range | 157-180 |
| GPA 75th Percentile | 3.97 |
| GPA Median | 3.91 |
| GPA 25th Percentile | 3.81 |
| GPA Range | 3.14-4.18 |
How Can I Increase My Chances Of Getting Into UChicago Law School?
It is true that UChicago uses a holistic approach, as you will frequently hear. The school is trying to enroll a highly diversified class, thus there is no single factor that is solely determinative of the admittance to the UChicago law school acceptance rate. As an aspiring law student, you might ask "How can I increase my chances of getting into UChicago Law School?" It's crucial to bear in mind how UChicago evaluates the application's various components.
English Proficiency
According to UChicago, a student won't be able to thrive in the program if they are unable to communicate vocally with their classmates or write at a proficient level in English. As a result, the TOEFL or IELTS score is crucial. Most of their students have scores considerably above the minimum requirements, which are 104 on the TOEFL and 7.5 on the IELTS.
Academic Achievement
UChicago Law School is searching for kids who have demonstrated a propensity for success in an academic setting, as one might anticipate. Transcripts, academic accolades, information on class rank, and any other signs of the potential for academic success will therefore be crucial.
Professional Background
Most of the participants in the program have at least some work experience, thus post-qualification experience is highly valued. In a particular class, an average of five years is common. Students with professional experience engage in more in-depth discussion and debate in the classroom and have a better grasp of how to make use of the opportunities and the network made available to them during the program.
Despite this, prior experience is not required to apply to the program, therefore each year, they welcome a small number of students in the UChicago law school acceptance rate who have little to no prior experience. In cases where an applicant lacks experience, they will highly weigh their prior academic record while evaluating their application.
Character Reference Letters
From application to application and letter to letter, UChicago Law assigns different weights to recommendation letters. You can decide if these letters are from academics or professionals. However, it is crucial that the person writing the recommendation has some experience supervising your work and can assess your potential for success in a demanding academic program.
People who are familiar with UChicago or the requirements of US law schools, in general, tend to write the most helpful letters. Although they are tremendously helpful, letters from UChicago graduates do not guarantee admission.
Personal Statements
The personal statements help the school determine how committed a candidate is to UChicago. Has the candidate done any specific study on the program? Are their objectives in line with what makes UChicago special? Do they simply use the same personal statement for several schools?
There is, however, one crucial point to remember. While a highly well-written statement won't have the same positive value as a poorly written one, both can have a very negative impact on the application as a whole. So, take your time and research thoroughly, but try not to worry too much about the personal statement.
The UChicago law school acceptance rate might be overwhelming at first but it is not impossible to get admitted to the third-best law school in the US. Make sure to investigate the factors that the admissions officers consider in your application. You may also reach out to AdmissionSight for assistance. AdmissionSight has been guiding students in getting into their dream college or post-graduate school. Feel free to set up an initial consultation now.