UCLA Letters of Recommendation
How Many Letters Of Recommendation Does UCLA Require?
A college recommendation letter is a letter from someone who has had extensive experience getting to know you in a professional or academic situation, outlining their reasons for endorsing you for the position or institution you are looking for. Most of the time, universities demand recommendations from two professors, one from your guidance counselor, and one more recommendation that could come from a coach or club adviser. UCLA follows the UC system application process. The school does not request or accept UCLA letters of recommendation during the application process, as well as high school transcripts.
Once admitted to UCLA, students must produce valid transcripts from any high school or college they have attended. A letter of recommendation could be required as part of the supplemental application process at some professional institutions.
Letters of Recommendation for UCLA Graduate School of Computer Science
How many letters of recommendation does UCLA require? The UCLA Graduate School of Computer Science applicant must submit a minimum of three UCLA letters of recommendation. For M.S. applicants: You are advised to submit letters of recommendation from professors who were your junior and senior year instructors.
For Ph.D. applicants: All letters must come from recent academic or professional references who can speak to your qualifications for graduate studies in computer science and your most recent professional accomplishments.  Letters from instructors who sat on your M.S. committee are very beneficial if you hold an M.S. degree.
What Should Be In A UCLA Recommendation Letter?
The letters of recommendation, together with the personal essay, give admissions authorities the information they could not learn from the rest of the application and help them truly understand a student's character—their passions, values, abilities, and ambitions.
With such a significant role to play, recommendations carry a lot of weight when it comes to admissions choices and frequently determine whether a student is admitted or not.
What should be in a UCLA recommendation letter? The goal of the counselor's recommendation is to present a comprehensive picture of a student and a complete account of their development and individual accomplishments throughout secondary school. Insights on a student's extracurricular activities, their effect on the school community, and how they may improve campus life at their preferred university might be included in this.
A counselor writing a letter of recommendation should also be prepared to explain any mitigating factors that have influenced a student's personal or academic performance, such as an illness, troubles in the home, or difficulties in the classroom.
In contrast to a letter from a counselor, a recommendation letter from a teacher should have a narrower focus. It should focus especially on the student's academic accomplishments, giving concrete examples of how they have thrived in a classroom environment.
Students are also encouraged to ask for a recommendation letter from their teacher in a course or subject that is relevant to the program/major they are applying for. Because they will be able to discuss their love for their field of study and why they think the student will succeed in their chosen degree program.
In requesting these UCLA letters of recommendation, whether in person or via email, you should not be hesitant towards your professors. Do not feel burdened as though you need to give your lecturer something in return; a quick word of appreciation is far more appreciated when your applications are successful instead.
Moreover, you should try to simplify the task for them. Sending your request well in advance of any deadlines is necessary, and after the professor has agreed to compose your paper, you should inquire about the materials that would be helpful for them. A resume or a CV, a sample of your work (such as a paper or project from another course that you are particularly proud of), the "personal statement" you intend to use on your application, and possibly a transcript of your grades (this can be a photocopy; you don't need an official one with the school seal for this).
What Is the Deadline For UCLA Recommendation Letters?
What is the deadline for UCLA recommendation letters? Early admission for applications is not available at UCLA. Additionally, the school only accepts applicants for the fall term and it operates on a quarter-system academic calendar.
Significant Dates
August 1 – UC application opens
October 1 to November 30 –   Ongoing fall admission application at UC for freshmen and transfer applicants
December 15th – UCLA letters of recommendation must be submitted. Although UCLA tries to review late letters received by December 15, the officers cannot guarantee that they will be included in the application review process.
What Are the Requirements To Get Into UCLA?
What are the requirements to get into UCLA? For admission to UCLA and the entire UC system, a student must meet a series of requirements. These standards will typically be met by students who attend public schools; however, those who attended private schools or who were homeschooled should pay particular attention to these requirements to make sure they are met.
A candidate must successfully complete a group of 15 courses known as the "A to G subject requirements" in order to be accepted into the UC System. Students cannot fail any of their A-G course requirements with a grade lower than a C.
The following are the courses, listed from A to G:
| | | |
| --- | --- | --- |
| Letter | Subject | Requirement |
| A | History | 2 years |
| B | English | 4 years |
| C | Math | 3 years |
| D | Science | 2 years |
| E | Language other than English | 2 years |
| F | Visual and performing arts | 1 year |
| G | College preparatory elective | 1 year |
UCLA GPA Requirements
In all college-preparatory courses, you must have a 3.0 GPA or higher (3.4 for non-residents). All grades must be higher than C.
UCLA Average GPA
The GPA statistics for freshmen class for Fall 2022 are listed below.
| GPA | Median | Middle 25% – 75% |
| --- | --- | --- |
| Weighted GPA | 4.58 | 4.40-4.73 |
| Unweighted GPA | 4.00 | 3.95-4.00 |
You must complete the UC Application if you want to apply to UCLA. You can apply to any one of the nine UC schools using this standardized form. Applying to more than one UC school will greatly improve your chances of being accepted into the UC system. Even though UCLA maybe your top pick, the other UC institutions also provide top-notch education and a wealth of growth prospects. Even though all UC schools use the same general application, each UC has its own admissions criteria and works with the UC Office of the President to establish its own unique objectives.
UC Application Sections
Who You Are
You should give some basic information about you and your family in this section.
Campuses & Majors
You will choose which campuses you want to apply to and, if you have one, indicate your major in this part. If you haven't decided on a major yet, you can select "undecided."
Academic History 
You should list your courses and grades in high school should be presented in this area.
Test Scores
When selecting applicants or giving scholarships, UCLA and all other University of California institutions do not take applicants' SAT or ACT results into account.
Test results may be used as an alternative to meet minimal eligibility requirements or, following admission and enrollment, for course placement.
Activities and Awards
Make a list of the accomplishments and honors you are most proud of, as well as those which you think, will help UCLA see you as a strong applicant.
The distinctions and accolades are divided into six categories:
Award or honor
Educational preparation programs
Extracurricular activity
Other coursework
Volunteering/Community service
Work Experience
Programs & Scholarships
You can choose any scholarship categories that apply to you on this area. While you are at any UC school, the UC system offers support services. You should mention in this box if you are interested in their Educational Opportunity Program (EOP).
Personal Insight Questions
Eight questions about personal insight were compiled by the UC schools. Each answer must be 350 words long and you must address four questions in total. These questions assist in personalizing your application and provide the admissions committee with some insight into your character, interests, upbringing, and accomplishments. They should be written in your distinctive voice. Since not everyone will get a chance to show their academic prowess and personality traits through UCLA letters of recommendation, it is in your best interest to craft strong and impressive essays for your personal insight questions.
What Does UCLA Look For In Applications?
What does UCLA look for in applications? More students apply to UCLA each year than the seats available on campus. Strong academic records are common among applicants for freshmen. UCLA concentrates on qualified candidates who exhibit intellectual curiosity, leadership, initiative, and tenacity via the admission screening process. The UCLA learning community would benefit the most from these students' contributions. The students would benefit most from immersion in UCLA's dynamic learning environment as well.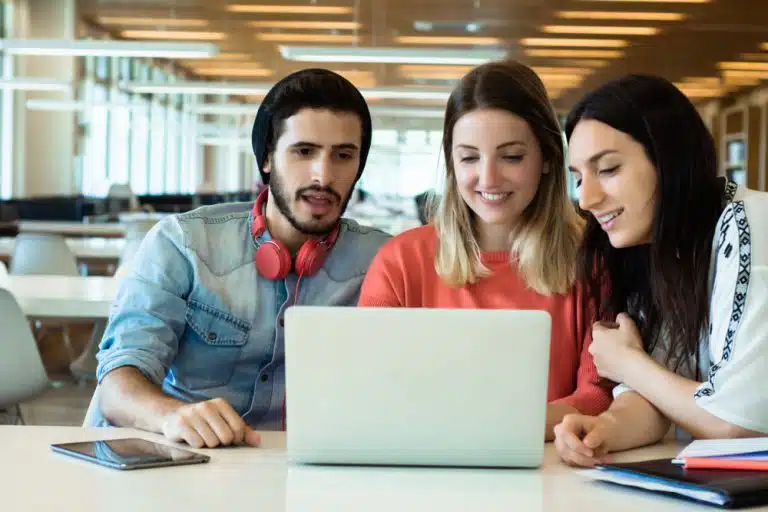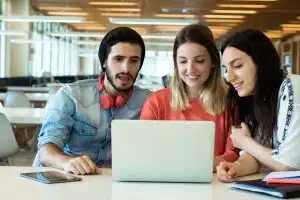 Although curriculum and grades are significant indications of academic progress, the university is aware that they only provide a partial picture. So, when assessing applicants for admission, the admissions officers take a variety of factors into account.
UCLA is a publicly funded, land-grant university. The future of California strongly depends on its future leaders. Therefore, UCLA must prepare future leaders in the fields of science, industry, and the arts in order to serve the State of California.
The state of California forbids the use of an applicant's race or gender when making individual admissions decisions. However, UCLA has a strong emphasis on student diversity. A rich and dynamic learning environment is made possible by diversity. Future leaders will be most prepared for the opportunities and difficulties they will encounter in that type of environment.
Admission Review Process
UCLA bases its thorough admissions evaluation procedure on the 13 standards that have been given the faculty's seal of approval. These criteria consider the student's academic and personal accomplishments, both quantitatively and qualitatively, as well as the context in which those successes occurred and the possibilities available to the student. All freshman applications are carefully read at least twice by professional readers. Each reader assigns each applicant a holistic rank after reading and evaluating the application individually.
Throughout the reading process, the senior admission staff checks an application for consistency and thoroughness. The accuracy and consistency in the review process are ensured through thorough reader training, comprehensive review of all applications, and meticulous monitoring processes.
The following faculty-approved standards are used by applicant readers to evaluate applications. The weights of the criteria are not predetermined:
College Preparatory Work in High School
The applicant's full record of achievement in college preparatory work in high school contains the quantity, difficulty, and grades of the courses taken. Completing more courses than the University's A-G requirements and selecting a challenging senior-year course load are examples of positive factors. Performance in honors, college-level, Advanced Placement (AP), and International Baccalaureate Higher Level (IBHL) courses is also considered, to the extent that the candidate has access to them.
The individual grades received and the trajectory of success over time are examined to determine the student's achievement levels. The candidate's accomplishments are compared with those of other students in their high school. The admissions office adheres to the rules of the University of California's Local Context Eligibility Program.
Applicant's Character Traits
UCLA places high importance on the student's demonstration of compassion for people and the community as well as leadership skills, character, drive, persistence, initiative, originality, and creativity. These characteristics might not be measured by conventional academic achievement assessments. However, they might be found elsewhere in the application by the reader. Those who will have to submit UCLA letters of recommendation can use them to showcase these traits that could not be reflected merely in transcripts and test score results. These characteristics are what readers think will help the student flourish at UCLA and beyond.
Potential Contributions to Campus
UCLA seeks individuals with a wide range of intellectual interests and accomplishments. The school values demonstrable aptitude for and a desire to contribute to the campus's intellectual, cultural, and socioeconomic diversity.  The admissions officers look into the student's likelihood of engaging in social and intellectual interactions both within and outside the classroom with teachers and other students.
Success in Academic Enrichment Programs
This covers both national and local programs, as well as those affiliated with the University of California. A variety of metrics are used to assess achievements. One indicator is the length and level of participation. Another is advancement in the program's academics. Another factor to consider is a program's intellectual rigor.
Other Evidence of Achievement
UCLA honors exceptional, sustained accomplishments in any area of thought or creativity. Achievements in the performing arts and sports, employment, leadership in extracurricular activities at school or in the community, and community service are a few examples.
Opportunities
All accomplishments—academic and extracurricular—are considered in the context of the applicant's actual opportunities. On how fully the candidate has utilized those opportunities, readers base their evaluations. The readers consider the school's resources, the availability of honors, AP, and IBHL courses, as well as the total number of college-preparatory courses offered, to determine the quality of the high school curriculum. Readers contrast the accomplishments of students from the same applicant pool who graduated from the same high school when they can. These applicants most likely have comparable chances to succeed.
Challenges
Some applicants have experienced difficulties or peculiar situations. Readers examine how the candidate has handled or overcame such difficulties. They search for indications of wisdom, maturity, and resolve.
Additionally, readers consider other elements that have an impact on the applicant's performance. The language used at home and the parents' educational background are two examples of these characteristics.
Readers consider the full application when putting the standards given here into practice. This comprises the applicant's answers to personal insight questions, their academic record, and their list of accolades and accomplishments. Personal insight questions let you express to the reader in your own distinctive voice your personality, upbringing, interests, and accomplishments.
The University of California, Los Angeles (UCLA) is one of the ten campuses that make up the UC System. It is recognized as one of the most renowned universities and is ranked among the top 15 public colleges in the nation.
At the foot of the Santa Monica Mountains and just five miles from the Pacific Ocean, UCLA is known for its superb academics, illustrious athletic program, and vibrant campus culture. It's no wonder that UCLA receives more applications than any other college in the United States. Because of the large pool of applications received every year, the competition gets tougher. Make sure to treat each component of your application as extremely important, especially if you are given the chance to provide UCLA letters of recommendation.
Furthermore, AdmissionSight is ready to help you to boost your chances of getting into UCLA. As one of the leading admissions counseling companies in the country, AdmissionSight has programs and other services that can help you with the various components of your application. Feel free to set up an initial consultation today.