UIUC vs MIT: Which University is Right for You?
If you're considering applying to universities in the United States, chances are that you've heard of UIUC and MIT. Both universities are highly regarded for their academic excellence and research opportunities, but they have distinctive features that make them stand out from each other. This article aims to provide you with an in-depth comparison of UIUC vs MIT, so that you can make an informed decision about which university is the right choice for you.
Introduction: What to Expect in this Article
During the next few minutes, we'll explore the similarities and differences between UIUC and MIT in the following areas: history, location, admission requirements, academics, class size, campus life, career services, financial aid, tuition fees, student success stories, rankings, and reputation. By the end of this article, you'll have an understanding of the strengths and weaknesses of both universities and be better equipped to decide which one is the right fit for you.
In addition to the above-mentioned areas, we will also delve into the research opportunities available at both universities, including the types of research conducted, funding opportunities, and partnerships with industry and government organizations. Research is a crucial aspect of higher education, and understanding the research landscape at UIUC and MIT can help you make an informed decision about your academic and career goals.
UIUC vs MIT: History, Location, and Campus Culture
UIUC, short for University of Illinois at Urbana-Champaign, is a public research university located in central Illinois. Founded in 1867, UIUC has a rich history of excellence in education and research. In contrast, MIT, or Massachusetts Institute of Technology, is a private research university located in Cambridge, Massachusetts, just across the Charles River from Boston. Established in 1861, MIT has been at the forefront of science and engineering for over a century.
The campus culture at UIUC is known for its friendly and welcoming environment, and their commitment to diversity and inclusion. MIT, on the other hand, has a reputation for being more competitive and intense, with a focus on innovation and entrepreneurship.
UIUC is home to over 47,000 students, making it one of the largest universities in the United States. The campus spans over 6,000 acres and includes over 20 colleges and schools, offering a wide range of academic programs. In addition to its academic offerings, UIUC is also known for its vibrant student life, with over 1,000 student organizations and clubs.
MIT, on the other hand, has a smaller student body of around 11,000 students, but is known for its highly selective admissions process and rigorous academic programs. The campus is located in the heart of Cambridge, a bustling city known for its innovation and technology. MIT is also home to a number of research centers and institutes, including the MIT Media Lab and the MIT Sloan School of Management.
UIUC vs MIT: Admission Requirements
Both UIUC and MIT are highly selective universities that receive many more applications than they have spots available. Admission to either university is based on a combination of factors, including SAT/ACT scores, high school GPA, extracurricular activities, essays, and letters of recommendation. While there are no minimum requirements for these factors, both universities have an average SAT/ACT score and GPA range for admitted students.
UIUC places more emphasis on extracurricular activities in their admissions process, while MIT places more emphasis on academic achievement and research potential.
It is important to note that both universities also consider other factors in their admissions process, such as diversity, leadership potential, and community involvement. UIUC values applicants who have demonstrated a commitment to serving their community and making a positive impact, while MIT looks for applicants who have shown exceptional creativity and innovation in their academic and personal pursuits.
UIUC vs MIT: Curriculum, Majors, Faculty, and Research Opportunities
UIUC and MIT are both renowned for their academic rigor and excellence. UIUC offers over 150 undergraduate majors in fields ranging from engineering to humanities, while MIT offers undergraduate majors in science, engineering, and business. Both universities also have graduate programs that are highly regarded in their respective fields.
The faculty at both universities is composed of leading scholars and experts in their respective fields, many of whom hold prestigious awards and fellowships. Research opportunities abound at both universities, with UIUC's array of research centers and institutes and MIT's cutting-edge facilities and research partnerships.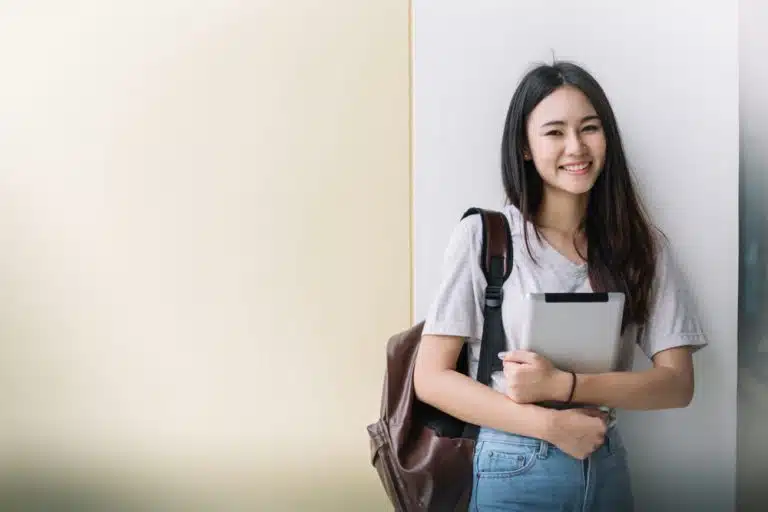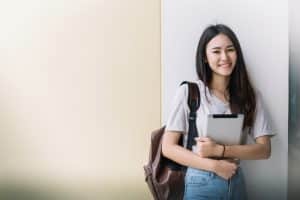 UIUC has a strong emphasis on interdisciplinary studies, with many programs and majors that combine multiple fields of study. For example, the Bioengineering program combines biology, engineering, and medicine to create innovative solutions to medical problems. Similarly, the Informatics program combines computer science, social science, and design to create user-friendly technology solutions.
MIT is known for its hands-on approach to learning, with many programs offering opportunities for students to work on real-world projects and research. The Media Lab, for example, is a research lab that focuses on the intersection of technology, media, and design, and allows students to work on cutting-edge projects in these fields.
UIUC vs MIT: Pros and Cons of a Large vs. Small University
UIUC has over 33,000 undergraduate students and an excellent student-to-faculty ratio of 21:1, making it a large research university that still offers personalized attention from faculty members. MIT, on the other hand, has a smaller undergraduate population of about 4,500, with a student-to-faculty ratio of 3:1, making it a more intimate and collaborative learning environment.
One advantage of attending a large university like UIUC is the wide range of academic programs and extracurricular activities available. With a large student body, there are more opportunities to explore different interests and meet people from diverse backgrounds. However, some students may feel overwhelmed by the size of the campus and the large class sizes.
UIUC vs MIT: Campus Life
Both universities offer a variety of options for housing and dining, with multiple on-campus and off-campus options. Students at both universities have access to a wide range of clubs and organizations, including academic and professional organizations, cultural clubs, and recreational clubs.
Athletics are also an integral part of campus life, with UIUC known for its Big Ten athletic conference and MIT known for its competitive engineering and science teams. Social life at both universities varies widely, with UIUC having a more traditional college experience and MIT having a more tech-oriented and analytical community.
Additionally, both universities have resources available to help students with their mental health and well-being. UIUC offers counseling services, stress management workshops, and a wellness center. MIT has a comprehensive mental health and counseling service, as well as a MindHandHeart initiative that promotes a supportive and inclusive community.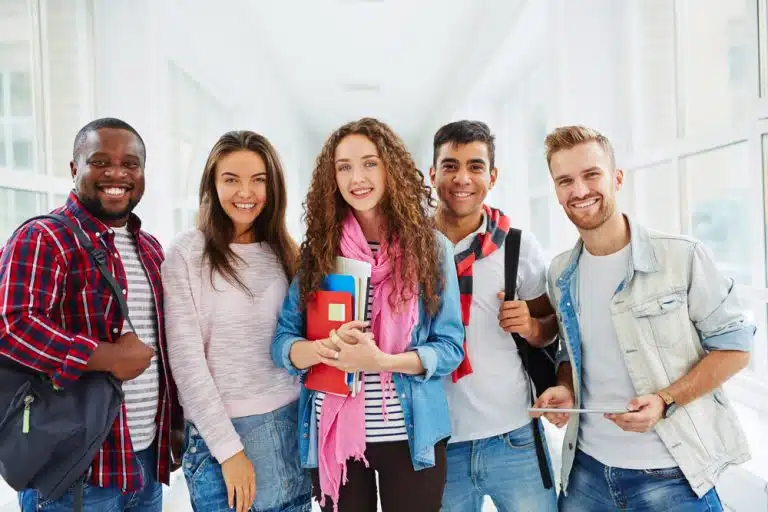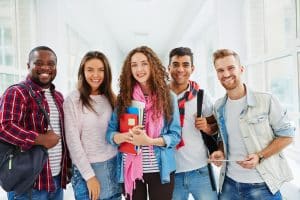 Furthermore, both universities have strong entrepreneurship programs and resources for students interested in starting their own businesses. UIUC has the Research Park, which provides resources and support for startups, as well as the iVenture Accelerator program. MIT has the Martin Trust Center for MIT Entrepreneurship, which offers workshops, mentorship, and funding opportunities for student entrepreneurs.
Career Services: Internships, Co-ops, Job Placement Rates, Alumni Network, and Entrepreneurship Programs
Both universities offer extensive career services to help students navigate the job market and prepare for their future careers. Internship and co-op opportunities are abundant at both universities, with MIT's reputation in the tech industry giving its students a competitive edge.
Job placement rates are high at both universities, and both institutions have well-established alumni networks that offer professional development and mentoring opportunities. Lastly, both universities have strong entrepreneurship programs that have produced successful startups and innovative ventures.
In addition to the career services mentioned above, both universities also offer a variety of workshops, seminars, and networking events to help students develop their professional skills and connect with potential employers. These events are often hosted by industry professionals and provide valuable insights into the job market and specific career paths.
Furthermore, both universities have partnerships with local and national companies, giving students access to exclusive job opportunities and internships. These partnerships also provide students with the chance to work on real-world projects and gain hands-on experience in their field of study.
Financial Aid: Scholarships, Grants, Loans, Work-Study Programs
Both universities are committed to making higher education affordable and accessible to all students, regardless of their financial background. Both offer need-based and merit-based scholarships, grants, loans, and work-study programs to help students cover the costs of tuition and living expenses.
Additionally, students can also apply for external scholarships and grants from various organizations and foundations. These opportunities can provide additional financial support and help reduce the burden of student loans. It is important for students to research and apply for these opportunities early, as many have specific eligibility requirements and deadlines.
Furthermore, both universities have financial aid offices that provide guidance and support to students throughout the application process. Students can schedule appointments with financial aid advisors to discuss their options and receive assistance with completing applications. The offices also offer workshops and resources to help students understand the financial aid process and make informed decisions about their education.
Tuition Fees: In-state vs. Out-of-state Tuition Comparison
Tuition fees for both universities vary based on whether or not the student is a resident of the state where the university is located. UIUC charges $15,094 for in-state tuition and $32,264 for out-of-state tuition, while MIT charges $53,450 for tuition and fees for all students, regardless of their residency status. Both universities offer financial aid packages that can help offset the cost of tuition.
It is important to note that in-state tuition rates are typically much lower than out-of-state rates, making it more affordable for students who are residents of the state where the university is located. However, some universities have specific requirements for students to qualify for in-state tuition, such as living in the state for a certain amount of time or having a permanent residence in the state. It is important for students to research and understand the requirements for in-state tuition at the universities they are considering.
Rankings and Reputation: How UIUC and MIT Stack Up Against Other Top Universities in the US
UIUC consistently ranks as one of the top public universities in the United States, with a strong reputation for its engineering, computer science, and business programs. MIT is consistently ranked as one of the top private universities in the world, with a reputation for excellence in science, engineering, and innovation.
However, rankings and reputation are not the only factors to consider when choosing a university. Other important factors include location, campus culture, student life, and available resources. UIUC is located in the small college town of Champaign-Urbana, which offers a tight-knit community and a vibrant arts and culture scene. MIT, on the other hand, is located in the bustling city of Cambridge, Massachusetts, which provides students with access to a diverse range of cultural and professional opportunities.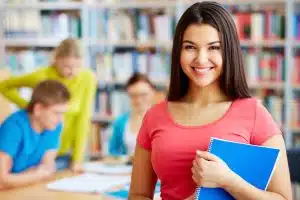 Additionally, both universities offer a wide range of resources to support student success. UIUC has a robust career center, which provides students with career counseling, job search assistance, and networking opportunities.
MIT has a strong entrepreneurship program, which supports students in launching their own startups and pursuing innovative projects. Ultimately, the choice between UIUC and MIT (or any other top university) will depend on a variety of factors, including personal preferences, academic interests, and career goals.
Conclusion: Key Takeaways to Help You Make the Best Decision for Your Future
Choosing between UIUC and MIT can be a tough decision, but by considering the above factors and weighing your priorities, you can make the best choice for your future. Whether you prioritize a collaborative learning environment, a strong emphasis on research, or a vibrant campus culture, both UIUC and MIT offer unique opportunities for students to excel and achieve their goals.