UPenn Extracurriculars
Students at the University of Pennsylvania have the opportunity to participate in a diverse range of co-curricular and extracurricular activities. UPenn extracurriculars cover a wide range of topics, including academics, the arts, culture, community service, politics, and more.
These activities are organized into clubs and groups. Students run more than 450 recognized student organizations at the University of Pennsylvania.
Penn Entrepreneurship Club, Penn Model United Nations, Penn Democrats, Penn State Society of Black Engineers, and a number of other student organizations are examples of well-liked UPenn extracurriculars.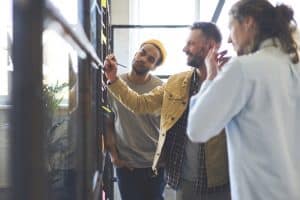 It is easy to establish your own club or organization if you are unable to locate one that is already operating that caters to your interests. You may then get together with your pals in whichever manner your heart wishes.
What are the Best Extracurricular Activities at UPenn?
What are the best extracurricular activities at UPenn? The University of Pennsylvania, which is the fifth oldest university in the United States and the first to offer both undergraduate and postgraduate degrees, got its start as a charity school and a house of worship.
The University of Pennsylvania, which has been there for close to three centuries, has worked tirelessly to establish a name for itself as one of the most distinguished educational institutions in all of the United States.
As a matter of fact, Penn is one of the other seven illustrious private colleges that come together to form the Ivy League.
The University of Pennsylvania has refocused its attention on the value of its community, making it simpler for students to make lasting connections and build their professional networks. This is accomplished while maintaining the substantial resources of a major, top-tier university.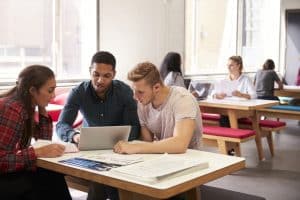 The time you spend at Penn will open doors for you that lead to experiences that go beyond what is taught in the classroom. At the University of Pennsylvania, there is a club for almost any interest you could possibly have.
Students at the University of Pennsylvania take the initiative to find and run extracurricular organizations, which represent the entrepreneurial mindset that permeates throughout the university.
More than 450 student-run groups provide support for the wide variety of academic, artistic, cultural, social, and recreational activities that are pursued by the Penn community. These activities include socializing, intellectual pursuits, cultural activities, and recreational pursuits.
At the University of Pennsylvania, the ideal activities outside of the classroom can differ from person to person depending on their interests, aspirations, and abilities. At the University of Pennsylvania, the following co-curricular pursuits are among the most well-liked and highly recognized on campus:
Student governments and groups for student leadership
Institutions of higher learning and professional associations (such as Penn Entrepreneurship Club)
Institutions concerned with culture and diversity (such as Penn India Association)
Charitable and volunteer organizations serving the community (such as Penn Serve)
Clubs for sports and other recreational activities (such as Penn Quakers United)
Parties and groups that lobby for causes (such as Penn Democrats)
Organizations in the creative and performing arts (such as Penn Players)
Institutions devoted to journalism and the media (such as The Daily Pennsylvanian)
It is essential to keep in mind that the aforementioned are but a few examples and that the most suitable UPenn extracurriculars for a student will be determined by the student's unique interests, objectives, and abilities.
Students are encouraged to investigate the many UPenn extracurriculars and groups that are available via the institution in order to locate those that are most closely aligned with their own interests and objectives.
Does UPenn Care About Extracurriculars?
Does UPenn care about extracurriculars? The University of Pennsylvania does, in fact, place a high value on extracurricular activities because of the positive impact they can have on a student's entire scholastic experience as well as their personal growth.
Participation in extracurricular activities can provide evidence of a student's interests and capacity for leadership, collaboration, and devotion.
Students that are well-rounded and have excellent profiles in terms of their extracurricular activities are highly valued at the University of Pennsylvania. Students at the University of Pennsylvania have, on the whole, favorable opinions of the surrounding community and the university itself. Lessons are quite interesting, and the teachers all have a very high level of expertise in their fields.
In addition, they offer students the chance to put the knowledge and abilities they have gained in the classroom to use in real-world situations and to network with other students, graduates, and professionals working in fields related to their areas of interest.
However, it is essential to keep in mind that the academic program at UPenn is extremely difficult and demanding and that the admissions process places a primary emphasis on previous academic performance and promise.
Even though extracurricular activities are a potential deciding element in the admissions process, it is important to note that they are not the only aspect considered.
What do UPenn Students Do for Fun?
What do UPenn students do for fun? Because students at this university enjoy busy lives outside of the classroom and the mindset of "work hard, play hard" permeates the campus, it is widely referred to as the "Social Ivy." Nevertheless, despite the laid-back ambiance, this institution has very high expectations for students' academic performance.
The admissions procedure at UPenn is notoriously difficult, in contrast to that of its Ivy League competitors such as Harvard, Yale, Princeton, and Stanford. On the other hand, the university is renowned for its rich social culture, which differentiates it from its Ivy League contemporaries.
The following are some of the many activities that students at the University of Pennsylvania can participate in to have fun and make the most of their spare time:
Parties and other social activities are organized and hosted by student organizations and Greek life.
Going on adventures throughout the city of Philadelphia, such as to historical landmarks, museums, and other cultural institutions.
Taking part in recreational sports and activities geared toward physical fitness that are offered by the university's leisure facility and club sports teams.
Shopping, dining, and entertainment options in various Philadelphia neighborhoods, including University City, as well as University City itself.
Participating in off-campus and on-campus events, such as concerts, performances, and shows
Taking part in activities that are held across the entire campus, such as Homecoming and Spring Fling, as well as charitable events.
Socializing with friends and other students, either on campus or in the surrounding city, depending on the activity.
Students at the University of Pennsylvania participate in a vibrant and engaging student life that provides a plethora of possibilities to have fun and create memories.
How Many Extracurriculars Should You Have?
How many extracurriculars should you have? The amount of extracurricular activities that a student should participate in is not a fixed requirement; rather, it should be tailored to the student's unique interests and aspirations.
It's often a good idea to have a mix of different types of activities, such as academics, athletics, community service, and creative or artistic endeavors.
Since the university's inception, the history of UPenn extracurriculars has been an essential component of the institution's narrative. It is also one of the aspects that contribute to the university's well-earned reputation as a "social" institution, which is one of the benefits that come from having such a reputation.
It is often considered to be more remarkable to have a small number of extracurricular activities that you are actually committed to than to have a huge number of activities in which you have only a passing interest.
Students who are committed to their extracurricular activities and have made an impact via those activities are given higher priority by admissions officers than those who simply have many club or organization memberships.
It is essential that you strike a balance between the academic responsibilities you have and the UPenn extracurriculars you participate in. You should make it your top goal to keep your grades up and remain on top of your assignments. Your extracurricular activities shouldn't get in the way of your capacity to do well in school.
To summarize, the number of extracurricular activities you should participate in is largely determined by your personal interests and objectives; however, you should place a greater emphasis on the quality of your involvement rather than the quantity, and you should also make sure that it does not get in the way of your academic responsibilities.
Want to learn more about many of the UPenn extracurriculars? You've come to the right place. At AdmissionSight, we have over 10 years of experience guiding students through the competitive admissions process.
AdmissionSight can help you put your best foot forward when applying to college this fall. Contact us today for more information on our services.