UPenn Summer Programs
UPenn summer programs provide high-achieving students with the ideal balance of enjoyable activities and educational experiences. This is especially true when the program is hosted by a renowned educational institution such as the University of Pennsylvania.
Colleges and universities are aware that if they provide prospective students with opportunities to gain first-hand experience on their campuses, it increases the likelihood that those students will want to enroll at their institution. Furthermore, students who participate in these opportunities receive a variety of benefits of their own.
All of these summer programs offer your adolescent the chance to gain new skills and advance their development in ways that a conventional part-time job simply cannot. UPenn summer programs help high school students make the most of their summer while still allowing them to participate in traditional summer activities.
This is accomplished by providing students with the opportunity to interact directly with college students and faculty, as well as providing students with information about college and career paths. We have compiled a list of UPenn summer programs offered to assist in narrowing down potential options for your education based on your specific interests and objectives.
Does UPenn have a Summer Program?
Does UPenn have a summer program? Students currently enrolled at Penn, alumni of the university, high school students, and students visiting from other universities all have the option to participate in UPenn summer programs and gain a head start on their academic endeavors.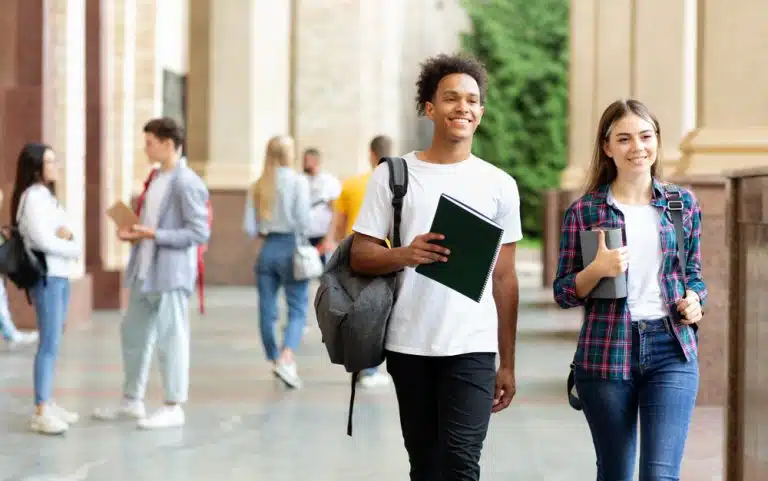 You will have access to the exceptional resources of an Ivy League university in addition to the flexibility to investigate a very broad range of academic areas. You will be able to make the most of your summer by enrolling in one of the hundreds of on-campus or online classes that are offered through open enrollment.
Penn Summer Sessions
You can engage with your instructors and classmates in courses that are designed to fit your summer schedule. This will allow you to achieve a number of different goals, including getting ahead on necessary courses, advancing your professional goals, or discovering new talents and hobbies.
Classes are available during Penn Summer Sessions from the School of Arts and Sciences, the School of Engineering and Applied Science, the Weitzman School of Design, Penn Law, and the Wharton School of the University of Pennsylvania. Penn Summer Sessions features hundreds of classes that can be taken during the day, in the evening, or even online, so there is something for everyone.
Open admission makes it easy for anyone to enroll, including:
Visiting undergraduate students from other institutions
Working professionals and Penn employees
Penn alumni
International students who are already enrolled at an accredited US college or university and will return for the fall semester
Penn Summer High School Programs
High school students who are very bright and are interested in participating in a pre-college program have the opportunity to take part in Penn's rigorous Ivy League curriculum. In the accelerated Penn Summer High School Programs, students have the opportunity to engage with top teachers and create intellectual connections over the course of two, three, or six weeks.
Over the course of the past ten years, Penn SAS High School Programs has worked in conjunction with Summer Discovery. Summer Discovery is in charge of all aspects of the community-building that take place during the summer programming.
This includes the supervision of students, the activities that students engage in, as well as the protection of students' health and safety while they are participating in Penn's programs. All academic programming is managed by the University of Pennsylvania, including the admission process, the advising process, and the enrolling process for classes.
If you are a resident of Philadelphia and attend a public or charter high school in the School District of Philadelphia, you may be eligible for a Penn Summer Scholarship, which will allow you to attend either a Penn Summer Prep or a Penn Summer Academy without having to pay the tuition fee.
Penn Summer Academies
These non-credit academies encourage students to delve deeply into exploratory research in a particular subject area for a period of three intense weeks. Some of the topics that are covered in these academies include American Sign Language, biomedical research, chemistry, experimental physics, global culture and communication, mathematics, neuroscience, and social justice.
Pre-College Programs
The Pre-College Programs at Penn provide undergraduate students with the opportunity to take classes in a wide variety of academic fields that are instructed by Penn faculty, staff, and visiting researchers. Students have the option of enrolling in either the Pre-College Residential Program or the Pre-College Online Program, which allows them to study from the comfort of their own homes or from any location in the world.
Penn Summer Prep Program
Immersive courses in the sciences, arts, and humanities are offered during the two-week program, but participants won't receive academic credit for their participation. Students select two modules to concentrate on their studies and make use of the abundant educational resources offered by the university.
Penn Summer for International Students
Because of its reputation for excellent education and cutting-edge research, Penn consistently draws some of the most talented academics in the world. The University's dedication to fostering diversity on a worldwide scale is reflected in the composition of our student body.
Spending time at Penn can have a beneficial effect on the educational and professional goals you have set for yourself. Your intellectual horizons will be broadened by participation in our summer programs, which will also provide you with an advantage in the global business. Regardless of any Penn program, you decide to investigate, you will have the opportunity to:
Study alongside your international academic peers
Experience Ivy League academics
Earn a world-class education
Take advantage of small class sizes
Boost your English language skills and confidence
The following is a list of programs that are available to you if you are an international student:
Penn Summer Global Institute
Consider enrolling in the Penn Summer Global Institute (PSGI) if you are an outstanding international undergraduate student who has a high level of English proficiency and a solid academic background. The PSGI is an academic experience that lasts for six weeks and enables students to take two summer courses and earn college credit.
English Language Programs
During your time in Penn's English Language Programs (ELP), you will have the opportunity to immerse yourself in American culture while simultaneously improving your command of the English language. During the summer, there are a number of opportunities available to you that do not count toward credit that you can take advantage of in order to improve your English language skills for personal, academic, or professional reasons.
What are the Popular UPenn Summer Programs for High School Students?
Having known the different UPenn summer programs offered, as a high schooler, you might wonder what are the popular UPenn summer programs for high school students. High school students who are intellectually curious and who are interested in the intellectual challenge and residential freedom of a full undergraduate experience are the target audience for the Pre-College Program. Students who have not yet entered college can spend the UPenn summer programs taking classes and living in the same residence halls as Penn undergraduates.
Penn Summer Academies- Social Justice Research Academy
During the course of this three-week program, students will strengthen both their research and leadership skills. They will delve into historical movements such as the American revolution, suffrage, and civil rights, and they will also investigate contemporary issues such as environmentalism, LGBTQ rights, and the Black Lives Matter movement. Students will design a research capstone project to combine the new information they have gained via attending a combination of in-class lectures and field trips to various locations throughout Philadelphia.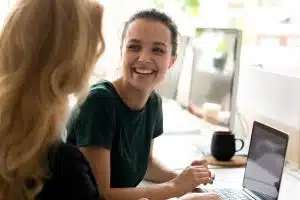 Penn Summer Academies- Biomedical Research Academy
Students are given an introduction to the cellular, molecular, and genetic components of biology through participation in both classroom lectures and laboratory exercises during this hands-on academy. Students will conduct research on a specific topic using primary scientific sources and develop a presentation on their findings to be given to the other participants in the workshop as well as the instructors. This activity will simulate the work of scientific researchers and will be carried out in teams.
Penn Summer Academies- Chemistry Research Academy
Students will have the opportunity to improve their grasp of chemistry by re-creating recent experiments in chemistry and designing their own research project in the Penn Chemistry department, which is a pioneer in both the field of molecular research and the instruction of students. They will study lab methods like spectroscopy and gas chromatography, as well as get a behind-the-scenes peek at some of the greatest chemistry research labs in the country, all right here on the campus of the University of Pennsylvania.
Penn Summer Academies- Experimental Physics Academy
During the course of this three-week session, participants will master advanced physical concepts while also observing the principles of physics in action. Students will have the opportunity to focus their studies on a variety of subfields, such as quantum phenomena, non-Newtonian fluids, radio astronomy, high-energy physics, alternative energies, and cloud chambers. They will study inertia and mechanics in a local theme park, as well as document the acceleration of roller coasters, before going to a museum that specializes in automobiles.
Penn Summer Academies- Mathematics Academy
If you are a student who enjoys mathematics for its own sake, then this school is the ideal option for you to consider. They will get the opportunity to investigate more complex areas of mathematics, such as Discrete Math, Algebra and Number Theory, Geometry, and Topology, that they do not get the chance to learn about in their high school curriculum. They will be given demos that will introduce them to the uses of mathematics, and they will also go on field trips to local math museums like the National Cryptologic Museum.
Is UPenn Summer Programs Worth It?
With all the information above, it's natural to think if UPenn summer programs worth it. The majority of colleges and universities provide high school students with the opportunity to spend the summer studying on campus. Younger pupils are given the opportunity to play at becoming college students, strolling across the quad to their higher-level classes as any other student would do during the academic year. This opportunity typically comes in the form of residential programs that last for many weeks or months. Summer activities offered by the University of Pennsylvania for high school students are about more than just having a good time.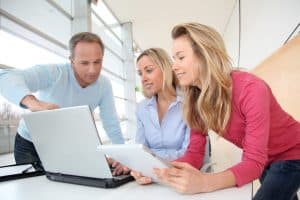 The University of Pennsylvania is aware of how beneficial it is for students to gain experience in a particular sector or industry, and as a result, a significant number of UPenn summer programs are aimed specifically at students who have such interests. Students often get an inside look into an industry or academic discipline through these programs, which is something they wouldn't be able to get in a traditional classroom setting.
Additionally, students' awareness of opportunities in these fields is expanded through participation in these programs. Even if your teen hasn't decided what they want to study in college or what path they want to take in their career just yet, enrolling in one of these one-of-a-kind programs can undoubtedly help inform that decision for them.
The availability of on-campus housing, despite the fact that it may come at an increased cost in some cases, can be a selling point in and of itself. Even while kids may receive a taste of the rigors of college through AP and honors courses, there is nothing that can compare to the experience of actually taking college-level classes while in the setting of a college. Students can oftentimes learn about scarce resources, such as specialized learning communities or even scholarships, directly from admissions counselors or student assistants, which can also give them an advantage when it comes to applying to senior-year programs. This information can give them a leg up in the application process.
Will Attending a Summer Program Guarantee Admission?
Will attending a summer program guarantee admission? The quick answer is probably not, at least not in a way that is directly relevant. It is imperative that pre-college summer programs not be viewed in any way as a backdoor into the respective colleges and universities to which they are attached. The vast majority of these programs like the UPenn summer programs have no bearing on the undergraduate admissions procedures of the colleges to which they are attached.
Nevertheless, college admissions officers look at a student's extracurricular activities to determine how much they will contribute to the overall community of the college to which they are applying. UPenn summer programs give students the opportunity to demonstrate their academic and professional interests in a way that high school classes and part-time jobs frequently can't. These programs also demonstrate that students are ready to take on the exciting challenge that college presents. Despite the fact that there are no hard and fast rules regarding the activities that a student should participate in, summer programs like UPenn summer programs give students the opportunity to do so.
Despite this, enrolling in a program like many of the UPenn summer programs that prepare students for college may still be time well spent. It is important to keep in mind that many summer programs get their professors from the faculty of the college that hosts them. This means that even less selected programs may nevertheless present academic challenges. In addition, if you have the opportunity to take a course that is in line with your existing interests and specialties, this will underline your commitment to that subject and boost the profile that you are seeking to construct in your college applications.
Want to learn more about UPenn summer programs? You've come to the right place. At AdmissionSight, we have over 10 years of experience guiding students through the competitive admissions process.
AdmissionSight can help you put your best foot forward when applying to college this fall. Contact us today for more information on our services.