What are the best Kinesiology Programs?
What is Kinesiology?
First and foremost, let us define what is kinesiology. One of the most significant factors that can affect our health is stress. Constant demands on our attention and participation come from our professional and social lives as well as other activities. As a result, we fail to remember to take breaks and relax our minds and bodies when we should.
Kinesiology is the study of human movement, specifically how it works and how it affects our bodies, minds, and overall well-being. Students learn how to combine a holistic approach with the principles of anatomy, biomechanics, and psychology to assist patients in increasing or repairing their physical mobility during the course of their classroom instruction.
The best kinesiology programs are becoming increasingly popular because the knowledge they impart is applicable in a variety of contexts, including Health (both the body and the mind), Fitness, Sport, and Recreation.
The following is a list of the primary goals of  the best kinesiology programs:
Relaxation
Adjusting one's body to achieve optimal alignment and posture
Increasing the flexibility of the joints
Developing a greater muscular strength
Increasing muscular endurance
Coordination, control, and balance
Physical activity and workouts
Re-education of the respiratory system
Re-education of the senses
Are the best kinesiology programs worth it?
Students who are interested in topics such as health, fitness, and human movement would do well to consider majoring in kinesiology. The best kinesiology programs typically provide students with a diverse and comprehensive education that can lead to a variety of employment opportunities.
In addition, students who major in this area frequently have the opportunity to gain practical experience by participating in internships and other types of learning opportunities that involve hands-on experience.
With this regard, are the best kinesiology programs worth it? Definitely yes!
What are the best kinesiology programs' sub-fields and specialties?
Students have a wide variety of options to choose from when it comes to kinesiology specializations. The best kinesiology programs' sub-fields and specialties include the following:
Physical Therapy
Occupational Therapy
Exercise Science
Sports Medicine
Rehabilitation
What are the types of kinesiology degrees?
There are kinesiology degree programs available at every level of education for aspiring professionals. Indeed, it is important that you are aware of what are the types of kinesiology degrees.
Associate Degree in Kinesiology
Those who are interested in entry-level work in the fitness training industry would benefit most from earning an associate's degree in kinesiology. It can take anywhere from one to two years to finish the degree, depending on how frequently you attend class and whether or not you study full- or part-time. The coursework covers introductory topics in psychology, exercise science, and physiology as well as anatomy and physiology.
Those who complete associate's degree programs in kinesiology are qualified to begin careers as fitness consultants, personal trainers, and fitness instructors immediately after graduation. They can also work as massage therapists and physical therapists if they receive additional training in those fields.
Bachelor's Degree in Kinesiology
An associate degree in kinesiology typically takes two years to complete, but a bachelor's in the field, which typically takes four years to complete, delves further into the study of human movement and exercise. Students investigate the ways in which fitness instructors, teachers of physical education, and therapists use physical activity as a form of treatment.
The coursework covers a variety of subjects, such as the fundamentals of motor skills, women's health and exercise throughout the lifespan, and exercise physiology. Integrative physiology, physical education, and health and fitness leadership are some of the concentrations that are available.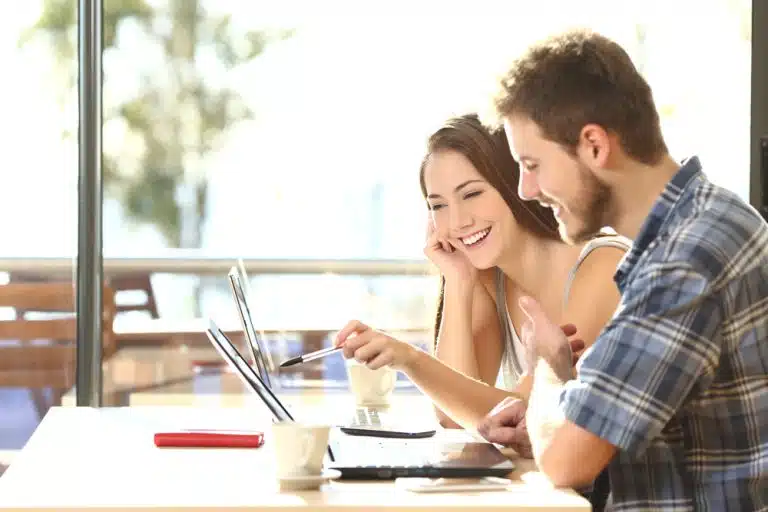 Students who want to get their certification as athletic trainers or work in the field of physical education are best served by enrolling in a bachelor's degree program. Fitness trainers who only have associate degrees are qualified for less specialized, education-related roles than those who have a bachelor's degree because bachelor's degree holders can work in community recreation and clinical settings.
Master's Degree in Kinesiology
Master's degrees in kinesiology, which typically take between two and three years to earn, are becoming increasingly common among aspiring coaches, athletic administrators, and certified trainers. The clinical aspects of exercise science, kinesiology, and physiology, in addition to advanced topics in sports medicine, are covered in this degree program.
The coursework investigates topics such as the advanced biomechanics of human motion, issues in athletic training, as well as the history and philosophy of sports. There are a variety of specializations available, such as exercise physiology, sports medicine, and sports management.
Learners who earn a master's degree in kinesiology are prepared for employment in a variety of fields, including strength and training coaches, athletic program administrators, and exercise physiologists.
The degree is typically required as a bare minimum for those who wish to work in the field of athletic administration or coaching. Graduates have the option of continuing their education with postgraduate programs in kinesiology and physical therapy.
Doctoral Degree in Kinesiology
Doctoral programs in kinesiology are available for students who are interested in studying research, education, and other advanced topics in the field of kinesiology. A doctorate in kinesiology can be earned in four years and prepares students for advanced study in areas such as exercise physiology, biomechanics, and research methods specific to the field of kinesiology.
Students have the opportunity to concentrate their studies in areas such as motor control, rehabilitation science, and sports psychology. A dissertation based on original research is also required for the degree.
Kinesiology doctorate programs prepare students for careers as sports psychologists, kinesiology research scientists, and university professors, all of which require a high level of expertise.
Although many of these jobs are found in academic settings, there are also opportunities for sports psychologists to work in the professional sports industry. Additionally, graduates may be prepared for careers in sports administration at executive levels if they earn this degree.
Kinesiology Licensure
Professionals in the field of kinesiology do not currently have access to any general licensure that is widely recognized. However, specific licenses are necessary for working in a number of different career fields that fall under the umbrella of kinesiology.
To give one example, in order to work, athletic trainers need to obtain a license. Athletic trainers are required to obtain a license in almost all states, and this can be done either by obtaining a certification from the Board of Certification as a certified athletic trainer or by completing a program that has been accredited by the Commission on Accreditation of Allied Health Education Programs (CAAHEP).
What are the careers available when you take the best kinesiology programs?
The following section provides information on the most popular career choices made by individuals who have earned a degree in kinesiology, many of which are directly connected to the provision of medical services. Kinesiology has a wide variety of sub-fields and career options.
Careers in kinesiology are typically involved with areas such as sports, fitness, or health and wellness. The following are some common job options available to graduates of kinesiology programs.
Exercise and Fitness
The majority of students who earn degrees in kinesiology go on to pursue careers in the fields of exercise and fitness, assisting others in achieving their personal fitness objectives. Many graduates go on to become personal trainers, where they assist clients in a one-on-one setting. Moreso, exercise physiologists are professionals who help patients recover from injuries or illnesses through physical activity. Graduates with more experience may wish to pursue careers in this field.
Personal Trainers
They assist their clients in achieving their fitness objectives through a combination of physical activity and behavioral modifications.
Fitness Instructors
They are referred to as professionals who instruct large groups of clients in various exercise routines at health clubs, gyms, and other similar establishments.
Fitness Managers
In health clubs, gyms, and other similar establishments, fitness managers are responsible for directing the activities of their staff members.
Exercise Physiologist
Exercise physiologists develop fitness and exercise regimens for people who are recovering from injuries or illnesses.
Club Managers
They are responsible for the ownership and operation of health clubs and gyms, as well as the creation of the various services that are provided and the management of all employee activities.
Sports and Coaching
A degree in kinesiology is also useful in the field of sports and coaching because of its focus on movement. Many students who major in kinesiology go on to work as coaches for professional sports teams, where their knowledge of the capabilities of the human body is put to good use.
Strength and Conditioning Coach
He/She is someone who designs and oversees strength and conditioning programs for athletes, either on an individual basis or for groups of athletes.
Head Coaches
They are the primary tacticians for their respective teams. They are responsible for providing their players with support, developing effective training and recruiting programs, and coming up with effective plays for when their teams compete.
Athletic Trainer
He/She is someone who works closely with sports physicians to assist athletes in recovering from injuries and improving their level of fitness.
Athletic Directors
They are the individuals responsible for coordinating and supervising all of the athletic activities that take place within an institution (such as a postsecondary school, a public nonprofit organization, or a club).
Health and Wellness
Acquiring a degree in kinesiology may also pave the way to a career in the health and wellness industry. In order to ensure that their employees are happy, a large number of public and private corporations employ wellness consultants.
The fundamental knowledge of anatomy, physiology, and nutrition that is gained in a kinesiology major gives graduates the ability to educate others and provide direct assistance to others by promoting healthy daily practices.
Wellness Coordinators and Consultants
Wellness coordinators and consultants are responsible for coordinating various types of physical activities for the purpose of providing employees of a company with health benefits. This can include things like organizing wellness retreats or implementing exercise programs for employees.
Community Health Workers
They typically find employment in nonprofits or organizations that provide health services and are responsible for conducting outreach to members of populations that are not adequately served.
Health Coach
A health coach is someone who provides clients with advice on how to develop and maintain healthy behaviors in their day-to-day lives.
These professionals educate communities on healthy life habits and practices, and they frequently work in schools, nonprofit organizations, and health service centers. They are known as public health educators.
Manager of Health Services
A manager of health services is responsible for carrying out administrative tasks for health services departments, clinics, or centers.
How to earn a degree in Kinesiology?
There are a wide variety of educational paths one can take to earn a degree in kinesiology. One possibility is to earn a bachelor's degree in kinesiology after studying at a conventional college or university for three or four years. The curriculum of these programs requires students to complete coursework in human anatomy and physiology, as well as biomechanics and motor control.
Master's degree programs in kinesiology typically last anywhere from two to three years and require students to complete either a thesis or a research project. Students enrolled in a master's degree program often have the opportunity to concentrate their studies in a particular subfield, such as sports medicine or rehabilitation, depending on the program. Alternately, there are a number of online schools that grant degrees in the field of kinesiology at both the undergraduate and graduate levels.
What is the prerequisite to the best kinesiology programs?
You will need a high school diploma in order to be eligible for a degree in kinesiology. Students applying to the best kinesiology programs typically need to have a grade point average of at least 3.0. You will additionally be required to attend and succeed in the mandatory courses in mathematics and the sciences. You might also need to take a standardized test if you want to enroll in certain colleges and universities.
What are the best kinesiology programs' jobs?
A degree in kinesiology opens the door to a wide variety of employment opportunities in a variety of settings. Physical therapy, occupational therapy, and exercise science are three of the most common types of rehabilitation services.
Patients can speed up their recovery from injuries and see overall improvements in their mobility with the assistance of physical therapists. Occupational therapists are healthcare professionals who work directly with patients to assist them in regaining their independence and participating in day-to-day activities. Exercise scientists, on the other hand, are responsible for the creation of fitness programs as well as for assisting individuals in improving their overall health.
In addition to these options, graduates of kinesiology programs can pursue careers in teaching, research, and coaching. According to data, the typical annual income for a kinesiologist is $78,000. Different levels of experience, levels of education, and geographic location all result in different salaries.
Students who are interested in working in the medical field or becoming physical therapists might find that majoring in kinesiology is a good choice. The completion of this challenging and rewarding degree can open the door to a wide variety of professional opportunities.
It takes a lot of effort and commitment to earn a degree in kinesiology, but it is time and energy that is well spent in the long run. If you are considering this major, it is important that you conduct adequate research and look for a degree program that meets your specific requirements.
Over the past decade, AdmissionSight has become an industry leader in helping students gain admission to selective institutions around the world. We have one of the best success rates in the business, with 75% of our students being accepted to reputable institutions like Stanford, MIT, UChicago, and Caltech. Please don't hesitate to contact us and schedule your free preliminary consultation at your earliest convenience.