What are the Best Majors at Northwestern?
What are the best majors at Northwestern? It should come as no surprise that thousands of prospective students travel to Chicago each year in order to become a part of the Northwestern University family, given that the university is situated in the middle of Chicago, Illinois, and offers a curriculum as well as a campus experience that is steeped in culture and tradition.
Because of its location in one of the most important economic and corporate hubs in the United States, Northwestern is able to provide students with a wide variety of academic programs, in addition to thriving student organizations, an outstanding athletics department, and tremendous professional connections. Though we're trying to know "What are the best majors at Northwestern?", the fact that Northwestern is frequently ranked among the top 10 institutions in the country is reflected in the university's highly competitive admissions process.
Northwestern University places a significant amount of weight on the application essay, typically giving it greater consideration than the applicant's extracurricular background. Additionally, it targets individuals who approach their education from an interdisciplinary perspective, such as by majoring in two different subjects. At Northwestern, though we're trying to know "What are the best majors at Northwestern?", you'll be able to carve out a special place for yourself in your chosen field of study.
American Studies
The American Studies Program is a major with an honors track that takes a comparative and interdisciplinary approach to study American Studies as a field of study.
The major draws on a wide variety of faculty members from the humanities and social sciences to provide students with the opportunity to investigate aspects of American culture, the varied life experiences of Americans, and the perspectives of those whose lives have been impacted by Americans on a local, national, and international scale.
Students are given the opportunity to engage in an expansive yet structured exploration that extends beyond the confines of conventional academic subfields. Every senior student is required to complete an independent research project.
Applied Mathematics
Students majoring in applied mathematics who are also interested in fields such as finance, consulting, or business management frequently chooses to earn the Kellogg Certificate for Undergraduates in addition to their degree in applied mathematics. Undergraduate students have access to a variety of additional specialized programs as well as certificates.
Biological Sciences
The study of living systems, from the molecular and cellular levels up to the organismal and ecological levels, is referred to as biology. Biology is also a living discipline that continues to create new and fascinating discoveries. These discoveries disclose the adaptations and interactions of creatures, the causes of human disease, the generation of novel therapeutics, and improvements to human health, and help us better understand ourselves.
Students who major in biology choose a subfield of the field that represents one of the traditional biological sciences that formed the basis of contemporary biology. Students who major in biology develop an expert level of knowledge in the subfield in which they concentrate while also acquiring a breadth of knowledge that prepares them for jobs in medicine, research, biotechnology, and other fields.
Biomedical Engineering
The Engineering Accreditation Commission of ABET has recognized Northwestern University's biomedical engineering program as meeting the criteria for accreditation. The provision of an education that enables students to take on leadership roles, innovate, and continue their own education throughout their professional lives is the objective of our undergraduate curriculum.
The curriculum instructs students in the essential building blocks of biomedical engineering. In addition to the required courses, students must complete four electives that either give them a comprehensive understanding of biomedical engineering or a deeper understanding of a specific subfield. Students who are interested in going into greater depth might choose to concentrate on either imaging and biophotonics, biomaterials and regenerative medicine, or biomechanics and rehabilitation.
Chemical Engineering
The chemical engineering major is one of a kind since it combines elements of both science and engineering into a single degree program at the bachelor's level. The program will improve student understanding in areas like thermodynamics, transport processes, and chemical kinetics. This will be accomplished by building on a foundation of chemistry, biology, physics, and mathematics.
To get ready for a career in this sector, you need to have a solid understanding of the fundamentals of engineering, biology, chemistry, and the physical sciences. Graduates of the chemical engineering program are equipped with a wide foundational education that either prepares them for careers in the chemical and process industries or for further education.
The objective of the program is to produce graduates who are able to plan, design, and operate innovative processes, who are able to contribute to the development of new chemical products, and who have the capacity to take on managerial responsibilities in highly technical industrial organizations.
Economics
We, as people, families, and nations, are forced to make challenging decisions about how best to use our limited resources to satisfy both our requirements and our desires. Economists investigate the processes by which these decisions are made in a variety of contexts, assess the results in terms of criteria such as efficacy, equity, and stability, and look for alternative forms of economic organization that might result in improved living standards or more desirable distribution of material well-being.
Political Science
Students at the Department of Political Science are given the opportunity to gain knowledge about politics from a variety of views. Classes are provided in each of the four primary subfields that make up the discipline of political science.
These subfields include American Politics, Comparative Politics, International Relations, and Political Theory. There are many classes that cover multiple areas of study. Although there are some students who prefer to concentrate their studies within only one or two subfields, the majority of students opt to take a wide range of classes that cover a variety of subject matter.
How do I Decide on my Major?
How do I decide on my Major? Though we're trying to know "What are the best majors at Northwestern?", one of the most important choices that a high school or college student is required to make is selecting a concentration of study. And it is one that many people wish they could retake; according to one survey, 61% of college graduates would switch their major if they could go back to school.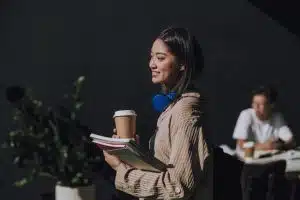 However, not everyone suffers from a case of buyer's remorse when they receive their diploma. The following is a list of the most significant considerations to make when selecting a major, as well as advice on how to select the appropriate college once you have made your selection.
Consider Your Skills
Create a list of your accomplishments and areas of interest to get started. After you've finished, inquire with your closest loved ones and friends about the things they would say about you. There are times when we need a third party to point out to us our qualities and abilities that we sometimes take for granted.
Include any subjects that have always piqued your curiosity but that you've never committed yourself to study in depth. You should also mention things you used to be good at but haven't done in a while, especially if you haven't done them in a while.
Investigate Possible Professions.
When you have a list of your interests and passions, the next step is to investigate what kinds of professions meet those interests. For instance, if you have a passion for music, you could pursue a career as a music instructor, or a club promoter, or look for work at a charity organization that is dedicated to music.
After compiling a list of possible lines of employment, you should think about observing those currently employed in those positions in order to get a feel for what it's like to do the job. Observing the processes that are actually carried out by people will help you determine whether or not you are engaged in the endeavor. If seeing someone on the job isn't possible, you can reach out to folks via email or LinkedIn and set up a phone call with them to ask them questions face-to-face.
Estimate Future Earnings
The majority of careers have their progression tracked by the Bureau of Labor Statistics. Visit the site and choose the professional fields that are of most interest to you. You will be able to discover what employment is available in each sector from that location.
After compiling a list of occupations that pique your interest, you can use the site to determine which of those occupations have a positive growth rate and incomes that are commensurate with the lifestyle you intend to lead. Even if the amount of money you will make in the future is not the only thing you should think about while choosing a career path, it is still an essential consideration. Having this knowledge can assist you in determining how much of an investment it is prudent to make in your secondary schooling.
Consider what you want your life to be like once you graduate from college as well. For example, if you want to establish a family, reside in a major city, or do substantial traveling, you're going to need a career that pays well enough so that you can afford those things.
Consider how much of your time you are able to invest in your studies.
It's not true that all majors are created equal. There is a significant difference in the amount of effort that is required for various programs. Think about how much time you are able to devote to your training and how committed you want to be as a student.
Research any advanced degrees that may be required of you after you graduate college if you want to work in the field that interests you. Before you make a final decision on what you want to study for your bachelor's degree, it is important to consider whether or not you will need to move on to earn a professional or master's degree in order to achieve the professional goals you have set for yourself.
What kind of Students does Northwestern look for?
What kind of students does Northwestern look for? Students who overcame obstacles during their high school careers and graduated in the top ten percent of their classes are a priority for admissions officers at Northwestern University. This is due to the prestigious nature of the institution.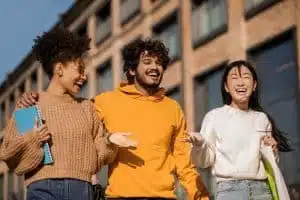 The academic program at Northwestern is challenging because the school genuinely cares about the well-being of its students. Though we're trying to know "What are the best majors at Northwestern?", you should be aware that the administration at Northwestern has designed the application procedure with particular prerequisites in order to guarantee that prospective students are up to the task that will be presented to them.
On a scale that is weighted, the average weighted grade point average of incoming freshmen at Northwestern was calculated to be 4.09, however, the admissions office at Northwestern does not make this information public. A more dependable, the unweighted scale was utilized in the collection of the data that was presented.
The GPA scale that your high school may have utilized is irrelevant to the fact that Northwestern is regarded as an exceptionally competitive institution. When it comes to deciding a student's application status, the Northwestern admissions office takes all official grades, test scores, and transcripts into consideration. However, they also adhere to their "fit factor," which is another element. This element allows admissions examiners to look beyond a candidate's scores and discover the meat and potatoes of their application.
Your work ethic, self-confidence, and perseverance can be inferred from your test scores, and Northwestern University seeks students with strong work ethics. However, they are also looking for students that place a high value on honesty, ethics, and involvement in their communities. These are the types of students who should attend Northwestern, and these are the characteristics that admissions officers will look for in your application.
A sense of wonder and enthusiasm for intellectual pursuits
The admissions office at Northwestern thinks that work at the university level isn't satisfying if it's not done with enthusiasm. On your application, highlight the hard classes, fun projects, novel themes, and diverse experiences that have fuelled your curiosity. This will demonstrate the excitement you have for academic greatness, which is an important quality to demonstrate.
Participation in local community activities
Research is one of the primary ways that Northwestern, like other great universities, works to better its community and show that it cares about its residents. Your passion for making your city a better place should be highlighted as often as possible in your application to Northwestern. Chicago has many diverse neighborhoods and communities that are in need of what Northwestern has to offer.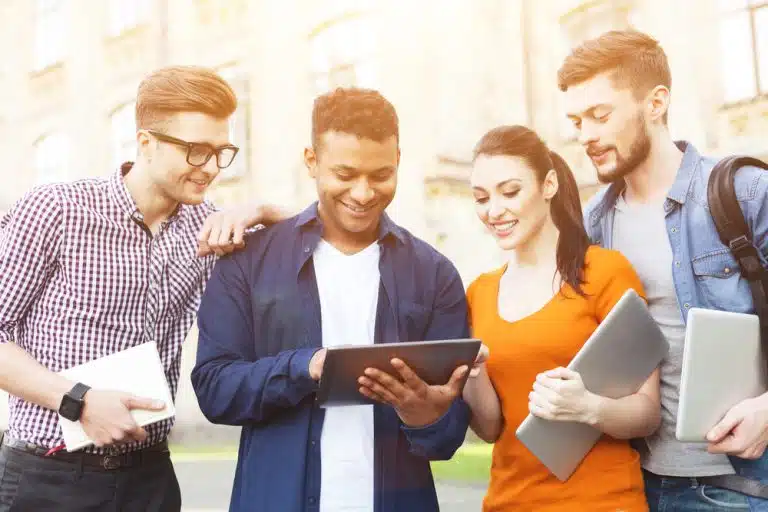 Disclosure of one's individual characteristics
An excessive number of college admissions committees do not spend enough time getting to know the little things about their applicants, and this is one aspect of the admissions process that sets Northwestern apart from other schools. The admissions office at Northwestern is a firm believer in keeping things as simple as possible.
When you're in the midst of the college application process, it can be easy to get myopic. It would appear that the only things that are on your mind while you are working on your writing are your test results and the language used in academic settings. If you want to get into Northwestern, you should give yourself the challenge of taking a step back and letting the details that make you unique stand out in your application.
What are my Chances of Getting into Northwestern?
What are my chances of getting into Northwestern? Though we're trying to know "What are the best majors at Northwestern?", the competition for admission to Northwestern University, which has always been fierce, is only expected to become more intense in the years to come. The university's admission rate of 6.8% is the lowest it has ever been, admitting only 3,239 students out of a total of 47,633 applicants for a spot in the class of 2025.
Through its early decision process, Northwestern received a total of 4,411 applications, of which it extended offers of admission to a total of 1,105 students. The early decision acceptance percentage at Northwestern, which is approximately 25%, is significantly higher than the school's overall acceptance rate.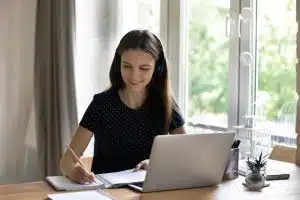 This is a "weeding out" factor that is meant to ensure that all of the students at Northwestern are academically prepared for the rigorous nature of college coursework. Despite the fact that academic preparation is the most important factor overall in the admissions process, this is a "weeding out" factor. Academic prowess on its alone is not sufficient to ensure one's admittance into a program. Academic performance is one factor that is evaluated during the holistic admissions process used by Northwestern University. However, academics are not the only factor that the university considers when making admissions decisions.
"Fit," which refers to the concept that a student and a college should be a good match for each other, is something that Northwestern is interested in. That is, the abilities of the student, as well as what they desire to pursue, should align with what the school is seeking, as well as what the institution can offer to the student in return. Students that are emotionally invested, intellectually inquisitive, and academically dedicated are well-suited to the Northwestern educational experience.
Though we're trying to know "What are the best majors at Northwestern?", if you need help putting the finishing touches on your college applications,  at AdmissionSight, we have over 10 years of experience guiding students through the competitive admissions process
AdmissionSight can help you put your best foot forward when applying to college this fall. Contact us today for more information on our services.