What are the Unique Courses at Duke?
You've probably heard this a million times, but one of the best things about attending Duke University is having the opportunity to take one of its many interesting classes. No matter what your intended field of study is, the unique courses at Duke will both satisfy your interests and make your student life more enjoyable. Of course, you will be expected to fulfill a number of necessary topics, such as English, physics, and mathematics.
Life at Duke is difficult due to the institution's reputation for having strong academics, an international presence, and championship-level athletics. You should look into the possibility of taking one of the unique courses at Duke that caters to your interests before immediately enrolling in the Physics 101 class.
What is Duke Known for?
What is Duke University known for? Outside of the classroom, interdisciplinary work is encouraged by the academic philosophy of the institution. Because of this, Duke University provides its students with a conducive environment in which to investigate the world around them, including academics, athletics, and the arts.
Trinity College of Arts and Sciences and the Pratt School of Engineering are the names of the undergraduate schools that are offered by Duke University. At Duke University, approximately 80% of first-year students are associated with the Trinity College of Arts & Sciences, while the remaining 20% are associated with the Pratt School of Engineering.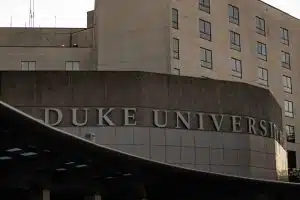 It is the foundation of a Duke education that each and every student spends at least some of their time studying within the Trinity College of Arts and Sciences. Students gain transferable skills such as critical thinking, the ability to look at issues from a variety of angles, thoughtful analysis, and effective communication by participating in these classes. These competencies are applicable in a wide variety of academic disciplines and professional arenas.
Duke University provides students with the opportunity to pursue one of 53 different majors, 52 different minors, and 23 different certificates. The majors at Duke include a diverse array of topics and interests, ranging from African and African American Studies to Visual Arts. Approximately twenty percent of undergraduates at Duke University seek a double major; nevertheless, double majors between the Trinity College of Arts & Sciences and the Pratt School of Engineering are unusual.
Undergraduate students often choose to participate in the 4+1 program offered by the Pratt School of Engineering. Students who enroll in the 4+1 program can earn both a bachelor's degree and a master's degree in the field of engineering in as little as five years combined. Every single master's degree that Pratt has to offer can be completed through this program.
Program II is unique to Duke. Program II is not your typical major; rather, it is an individualized degree path that gives students the opportunity to investigate a particular area of scholarship. Frequently, this is an area of emerging knowledge or interdisciplinary scholarship that is not covered in any of the existing majors. Students collaborate with faculty members to devise curricula that can lead to either a bachelor of arts or a bachelor of science degree at the program's conclusion.
What are the Unique Courses at Duke?
So, what are the unique courses at Duke? The Durham, North Carolina-based Duke University is a prestigious private research institution. Roughly eleven percent of applicants are accepted. Even though it is more difficult to enroll there, the school has a graduation rate of 95%. Approximately 6,500 students are enrolled here. The following are a few unique courses at Duke.
HISTORY 260D Magic, Religion, and Science since 1400
This class will focus on "the ways we move into and out of the visible and the invisible worlds, and what occurs when those worlds overlap in unexpected ways," among other topics.
Students will investigate the relationship between religious, scientific, and magical ways of knowledge that have been prevalent in Western culture from the Renaissance up until the twentieth century. The materials will draw from a wide range of disciplines, including anthropology, psychology, and film studies, amongst others.
ISS 250, I&E 250, VMS 249 Building Global Audiences
According to the description of this course on DukeHub, social media has become an increasingly effective tool for people to find community, learn about the world, and even "grow a global audience from dorm room" during the past decade.
This course will investigate the platforms that have become ingrained in many of our day-to-day activities. Topics covered will include search engine optimization (SEO), virality, content marketing, and growth hacking. Building Global Audiences, which is also known as "the influencer class," is the perfect course for content creators who want to grow their own platforms as well as for individuals who want to learn more about social media marketing for a firm.
BIOLOGY 155S Where Did Food Come From? The Ecology of Farming
Farming has been at the center of human civilization from the Paleolithic period all the way up to today. This course will investigate farming practices, both subsistence and industrial, from an ecological point of view. Topics covered will range from dietary choices to the domestication of various animals. The students will also investigate the moral dilemmas that are inherent in farming.
ENGLISH 284S, HISTORY 248S, GSF 248S Book Publishing & Marketing: A Case Study of the Romance Fiction Industry
It is possible that romance novels are the most popular genre in terms of book sales. With well-known titles such as "Fifty Shades of Grey," "Pride and Prejudice," and "The Notebook," it may not come as a surprise that romance novels are the most popular genre.
The industry of romantic fiction, which is dominated by female authors and distributed to a vast audience all over the world, will be at the center of this course. Students will investigate the success of the industry from historical, cultural, and marketing vantage points, charting its evolution over the course of three centuries.
In addition to this, the course will examine the ways in which gender, sexuality, and race have been portrayed in works of romantic fiction.
ENGLISH 246 Jane Austen
One of the unique courses at Duke, this course will take a deep dive into the works of Jane Austen, one of the greatest novelists of all time. Students will follow Jane Austen's writing career through her six major novels, analyzing the development of her style as a novelist alongside the social challenges, gender roles, and philosophical questions addressed by her work. This will be done by tracing the evolution of Austen's writing.
PHYSEDU 167 Aikido: Japanese Sword and Staff
Do you want to improve your chances of being hired by learning how to use a sword? The Department of Physical Education at Duke University provides a wide variety of classes, including one called Aikido: Japanese Sword and Staff.
Forms using the sword and staff in Aikido engage the entire body, helping practitioners enhance their coordination, strength, and flexibility while also strengthening their mind-body connection. It will be practiced both on its own and with partners "in a non-competitive manner," according to the instructor.
CULANTH 229S Politics of Pandemics
The study of the social, cultural, historical, and political aspects of epidemic diseases and public health crises will be the primary focus of this class. Reading ethnographic texts combined with journalistic, literary, and policy accounts of sickness experiences and institutional reactions is a key notion in medical anthropology research and writing.
Evaluate the breadth, scale, and genre of the work that is being done to represent pandemics. Conduct an in-depth analysis of worldwide case studies involving infectious as well as chronic diseases.
RELIGION 185 America's Gods: Religion in the Public Square
As one of the unique courses at Duke, this course investigates the function that religions play in American public life as well as the ways in which those religions present themselves.
It places an emphasis on conflicts that have played a significant role in the development of American legal, political, cultural, and social history. The diversity of religions, as well as color, gender, and sexual orientation, will be discussed, along with how religions are portrayed in the media and on public monuments.
ARTHIST 219S The Tokyo Idea: Visualizing a Global City
The political, cultural, and economic heart of Japan beats in the city of Tokyo. From the end of the Edo period until the present day, the focus of this lesson will be on the various depictions of Tokyo that have been created throughout the city's history, as well as how the city has been envisioned in art, architecture, literature, film, and popular culture and fashion.
ARTHIST 231D History of Art Markets
An analytical examination and debate of the development of art markets, as well as the interactions between the behaviors of markets and visual/media culture (s). Addresses questions pertaining to the nature of art markets, the specificity of art markets, and the application of economic and historical methodologies.
In addition, the course will know as well as how and where players in local markets throughout the world shape visual culture(s), effective causes for art consumption, taste, and fashion throughout the ages, and methodological implications of art market research at the interface of Economics, Art History, Law, and Visual Studies.
What to Consider in Choosing a Course?
What to consider in choosing a course? It is quite natural to wander aimlessly through life without a clear idea of where you want to go or what you want to do. Your perspective is shared by a sizeable portion of the student body.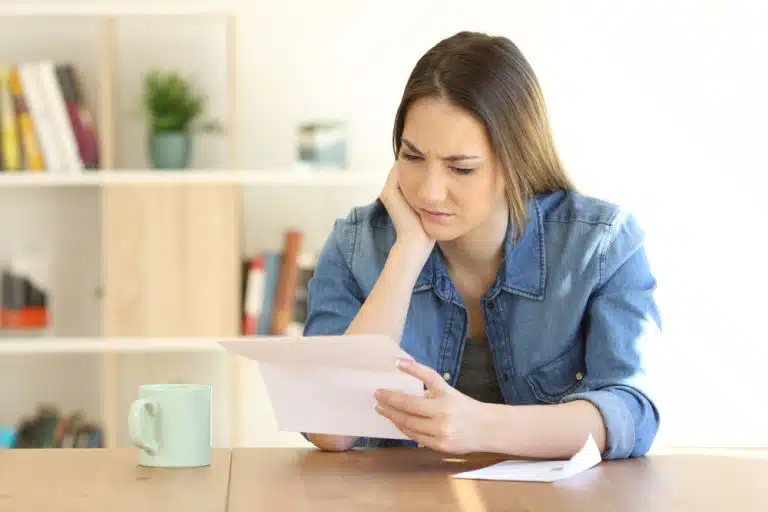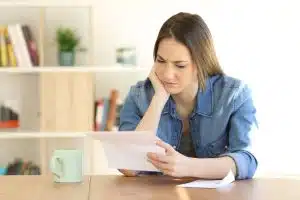 Before deciding on one of the unique courses at Duke, anyone, even those who already have a very clear idea of what it is that they want to achieve, would do well to carefully evaluate all of their options. There is always a chance that there is something that you have missed, and this possibility cannot be ruled out.
Maintain an attitude that is open to exploring any and all possibilities
Regardless of whether you've had a crystal clear concept for a long time about what job path you want to pursue after graduation or you have no idea at all, try to keep an open mind when choosing one of the unique courses at Duke.
You shouldn't have an opinion about a class until you have more knowledge about it, and you should take the time to think about things that you haven't given much thought to in the past. You should wait until you have more information about it before forming an opinion about a class.
Even if you are certain about a particular matter, it is to your best advantage to research the alternatives that are open to you in order to guarantee that the decision you end up making is the one that is in line with your needs and preferences the most.
Take into consideration the things that interest you
If you are absolutely unsure of where you want to go with your life, you should give some thought to what components of college life are of particular interest to you. Think about the subjects that you look forward to the most during the school year, or perhaps there is a topic that comes up in your life outside of school that you've always been curious about knowing more about.
When deciding whether or not to enroll in one of the unique courses at Duke, it is vital to keep in mind that the experience of attending college will be much more enjoyable for you if the subject matter that you are studying is something that you have a true interest in.
Do some research
After you have made the decision about the types of classes in which you would be interested in enrolling, the next step is to do some research into the unique courses at Duke. Investigate the course outlines of each of the different colleges, as well as the modules that are offered and the type of work that is expected, and base your decision on the information that you find.
Students in many language programs are required to spend at least one year of their education studying in another country as part of the Erasmus program. Students enrolled in different programs may be expected to acquire work experience through internships or volunteer work. If you are well-versed in the material that will be covered in the class, you will have a lot clearer idea of how much you will take pleasure in attending it.
In addition, it is absolutely necessary to be aware of any additional application requirements, including but not limited to portfolios, interviews, or further examinations, as well as the due dates for these aspects of the application process.
Think about the different paths you could take after you finish college
One thing that you need to give some consideration to is what you can do when you have finished earning your degree. Many course descriptions will give information on the kinds of employment that are feasible following the end of the program as well as the kinds of chances for further education that are available in the world today. This information may be found in many course catalogs.
There is also the possibility that there will be instances of what former students are doing now. This is something that is a possibility. This might be useful in giving you an idea of the alternatives that might be available to you once you graduate from college and find a job.
Put out the effort to prevent the idea of determining what to do with the rest of your life after graduation from college from entirely paralyzing you. This is simply to assist you in making a selection by questioning whether or not the potential for the future excites you, and it has nothing to do with the decision itself. In everything you do, make sure to take things one step at a time.
Want to learn more about the unique courses at Duke? You've come to the right place. At AdmissionSight, we have over 10 years of experience guiding students through the competitive admissions process.
AdmissionSight can help you put your best foot forward when applying to college. Contact us today for more information on our services.