What You Should Know About MIT Admissions
What you should know about MIT admissions
MIT admissions are very selective about the students who will enter their prestigious institution.  The Massachusetts Institute of Technology, or MIT, is one of the most prestigious universities in the world. It is known for its rigorous academics, cutting-edge research, and talented student body.
Every year, thousands of students from around the globe apply to MIT with the hope of being admitted. In this essay, we will explore everything you need to know about MIT admissions.
The application process
The first step in applying to MIT is to submit an application. The application can be completed online and includes several components, such as personal information, academic records, essays, and letters of recommendation.
Additionally, applicants are required to complete several standardized tests, including the SAT or ACT and two SAT subject tests. These tests are used to assess an applicant's academic readiness for the MIT curriculum.
Admission requirements
MIT is a highly selective institution, with an acceptance rate of around 7%. In order to be admitted, applicants must meet certain academic and personal criteria. Academic requirements include a strong high school GPA, high test scores, and rigorous coursework in math and science. MIT also values extracurricular activities, leadership experience, and community service.
The interview process
After submitting an application, some applicants may be selected for an interview. The interview is an opportunity for the applicant to showcase their personality and interests outside of the application. The interview is conducted by an MIT alum or admissions officer, and it typically takes place in person or via video conference.
Financial aid
MIT is committed to providing financial aid to students who need it. The university offers need-based financial aid to students, which covers the full cost of attendance, including tuition, room and board, and other expenses. In addition, MIT offers merit-based scholarships to exceptional students who demonstrate academic excellence and leadership potential.
Early Action vs. Regular Decision
MIT offers two options for applying: Early Action and Regular Decision. Early Action is a non-binding option, which means that students can apply early to MIT and receive a decision in December without committing to attend if they are accepted. Regular Decision is the traditional application process, which has a deadline in January and provides decisions in March.
Extracurricular activities
MIT admissions places a high value on extracurricular activities and looks for students who have pursued their passions outside of the classroom. This can include participating in clubs, sports, volunteering, internships, and research projects. MIT is looking for students who are passionate, curious, and committed to making a positive impact on the world.
Essays
Essays are an important component of the MIT application. Applicants are required to submit several essays, including a personal statement and several short answer questions. The essays provide an opportunity for the applicant to showcase their personality, interests, and writing ability. MIT values creativity, authenticity, and self-reflection in essays.
In conclusion, MIT is a highly selective institution that values academic excellence, extracurricular activities, and personal qualities such as leadership and community service. The application process is rigorous and requires strong academic credentials, standardized test scores, and essays that showcase the applicant's personality and interests.
MIT is committed to providing financial aid to students who need it, and the university offers two options for applying: Early Action and Regular Decision. If you are interested in applying to MIT, it is important to start early, plan ahead, and be authentic in your application.
What do MIT admissions look for?
You should know what MIT admissions look for. They aim to admit a diverse group of students who demonstrate academic excellence, intellectual curiosity, and a passion for learning.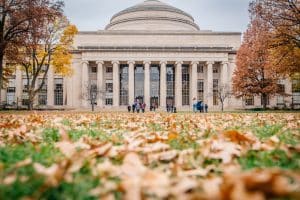 In addition to strong academic credentials, such as high school GPA and standardized test scores, MIT values a range of personal qualities and achievements such as creativity, perseverance, empathy, and a commitment to making a positive impact on the world. cAdmissions officers look for evidence of these qualities through essays, letters of recommendation, and interviews.
MIT admissions look for students who are not only academically talented but also exhibit intellectual curiosity, leadership potential, personal qualities, and a commitment to diversity. It's important for applicants to showcase these qualities through their application materials, including essays, letters of recommendation, and extracurricular activities.
When are MIT admissions decisions released?
You might be wondering when MIT admissions decisions are released. Well, MIT typically releases admissions decisions in mid-December for Early Action applicants and in mid-March for Regular Decision applicants. However, the exact release date can vary from year to year, so it's important to check the MIT admissions website or contact the admissions office for the most up-to-date information.
For Early Action applicants, MIT offers two possible decisions: admit or defer. Admitted students are notified in mid-December and have until May 1 to decide whether to attend MIT. Deferred students are not denied admission, but their applications are reviewed again during the Regular Decision round.
For Regular Decision applicants, MIT offers three possible decisions: admit, deny, or waitlist. Admitted students are notified in mid-March and have until May 1 to decide whether to attend MIT. Denied students are not offered admission and cannot reapply for the same academic year. Waitlisted students are offered a place on the waitlist, and their applications will be reviewed again if space becomes available.
It's important to note that admissions decisions are released online, so applicants will need to log in to their MIT admissions portal to view their decision. Admitted students will also receive an official acceptance letter by mail.
How to pass the MIT admissions process?
The most important thing to discuss is how to pass the MIT admissions process. Getting into the institution is a highly competitive process, but there are several things you can do to increase your chances of being admitted. Here are some tips on how to get into MIT:
Excel academically: MIT is looking for students who have excelled academically in high school, particularly in challenging subjects like math and science. Maintain a strong GPA and take as many advanced classes as possible. Strong standardized test scores, including the SAT and SAT subject tests, are also important.
Show intellectual curiosity: MIT values students who are passionate about learning and have a strong intellectual curiosity. Demonstrate this by pursuing independent research, internships, or other projects related to your interests.
Demonstrate leadership potential: MIT looks for students who have demonstrated leadership potential in their schools, communities, or extracurricular activities. This can include holding positions of responsibility in clubs, sports teams, or community organizations, as well as starting your own projects.
Showcase your unique talents: MIT values diversity, so it's important to showcase your unique talents, interests, and life experiences. Whether it's through artistic endeavors, community service, or unusual hobbies, be sure to highlight what sets you apart from other applicants.
Write strong essays: The essays are an important part of the application process and give you the opportunity to showcase your personality, interests, and writing skills. Be sure to choose topics that are meaningful to you and use specific examples to illustrate your points.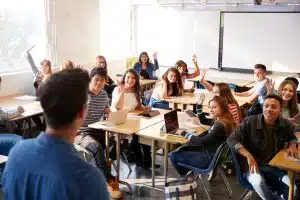 Get strong letters of recommendation: Choose recommenders who know you well and can speak to your strengths, character, and potential. Be sure to give them plenty of notice and provide them with any information that will help them write a strong letter. MIT admissions value these recommendations.
Apply Early Action: MIT offers Early Action, which is a non-binding application option that allows you to receive an admissions decision earlier than Regular Decision applicants. Applying Early Action shows your strong interest in MIT and gives you a slight admissions advantage.
Remember, getting into MIT is highly competitive, so don't be discouraged if you don't get admitted. There are many other great colleges and universities where you can receive an excellent education and pursue your academic and career goals.
Consider getting an admissions counselor. AdmissionSight has a high success rate of over 75%. Our professional consultants have over ten years of experience and have sent thousands of students to their dream schools. We aim to do the same for you. Book an initial consultation today, free of charge!