Best Science Colleges of 2023
College graduates who possess science degrees are among the most desirable candidates on the job market, and this is especially true if they obtain their degrees from one of the best science colleges in the United States. This should not come as much of a surprise, given that students who take science classes are better prepared for many of the jobs currently in the country's highest demand, such as those of nurses, doctors, and researchers.
Despite this, here are some things to keep in mind if you are thinking about majoring in one of the sciences solely because of the pay: There is a significant amount of disparity in the average salary that one can expect to receive depending on which subfield of science they work in.
Computer science and data science degrees typically result in salaries in the six-figure range. In contrast, degrees in biology and life sciences typically result in wages on the lower end of the spectrum, particularly when first entering the workforce after receiving their degree.
When to prepare for college
When to prepare for college? Whether you're still in high school or getting ready to move out of your parent's house for the first time, it's never too early to start getting ready for college life. Acclimating to campus life is a once-in-a-lifetime opportunity.
Consider your financial situation, do your best academically, hone your social skills, and create a time management system to ensure you're well-prepared to succeed in higher education.
How to decide what college to go to
So, how to decide what college to go to? There's no easy answer to this question.
Everyone's aspirations are unique. There's a good chance you'll find several good match schools that check off every box. Consider what factors are most important to you. Keep an open mind, explore all opportunities, and send in several applications to keep your options open.
To guide prospective students through the maze of science schools, we have culled the most recent rankings of schools to focus on the best science colleges.
What jobs can you get with a science degree?
What jobs can you get with a science degree? Science majors have a wide variety of professional opportunities to choose from, including those in the fields of chemistry, physics, biology, biotechnology, environmental science, microbiology, and more. If you are graduating with a science degree, you are probably considering a career path that makes use of your area of expertise. To a large extent, this is subject to the field in which you work.
Massachusetts Institute of Technology
As one of the world's most prestigious STEM schools, MIT provides students with access to some of the world's top scientific minds, with 11 Nobel laureates currently on the faculty of the School of Science. Most graduates hold degrees in engineering, particularly mechanical engineering; however, mathematics and computer science are also prevalent fields of study. Even students who intend to major in a subject that is not included in the STEM fields should make plans to spend some time in the laboratory.
As a result of the rigorous curriculum, which requires all first-year students to complete four semesters of calculus, four semesters of physics, and one semester each of chemistry and biology, this institution consistently turns out outstanding graduates and maintains its status as one of the nation's best science colleges.
Stanford University
Suppose you want to get a degree in science. In that case, you should consider attending Stanford University because it is widely regarded as one of the best science colleges in the United States. The Stanford University campus is a large private university that is not-for-profit and is situated in the suburb of Stanford.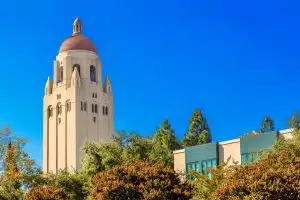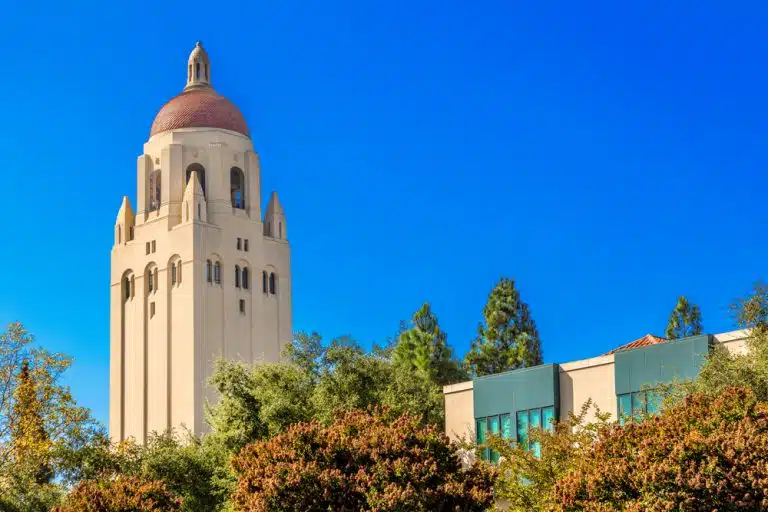 Students majoring in science and health can complete internships at several research institutes affiliated with their respective universities. One such institute is the Canary Center, which focuses on the early detection of cancer. Students considering a career in the technology industry, whether with an established company or in the establishment of a new business, have Silicon Valley right in their backyard.
It doesn't matter what you major in, and you'll have the opportunity to rub elbows with a stunning array of creative and influential thinkers, including the following: It has produced more than 20 Nobel laureates, more than 20 MacArthur fellows, and three Pulitzer Prize winners, making it one of the best science colleges in the United States.
California Institute of Technology
Caltech, which can be found in Pasadena, is regarded as one of the most prestigious educational institutions in science and engineering. The non-profit, four-year private institution is responsible for producing 38 Nobel Laureates and 64 recipients of the National Medal of Science, proof that it is one of the best science colleges in the country.  The low student-faculty ratio of three to one is to the advantage of the students.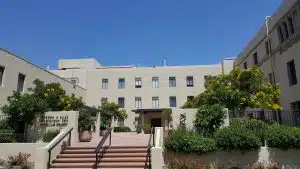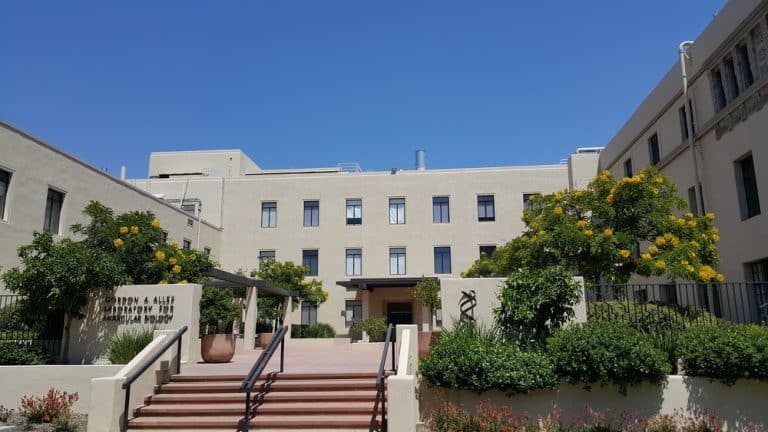 Over their first year at Caltech, more than half of the students participate in some kind of research project. This fact should reassure anyone curious about whether they will have the chance to gain practical experience. Over ninety percent of students enrolled in undergraduate programs take part in research at some point. The opportunities to innovate are abundant.
Every year, Caltech is responsible for a substantial amount of research. They even have a relationship with NASA. The Jet Propulsion Laboratory is a NASA facility that Caltech manages. The management of the FPL requires sending probes out into the world to gather information and then analyzing that information.
Georgia Institute of Technology
Both the College of Engineering and the College of Computing at Georgia Tech are consistently ranked among the largest in the nation. Students pursuing a degree in computer science follow what is referred to as the "Threads" curriculum. This degree can be tailored to the student's specific interests and incorporates foundational computer science courses alongside their selected real-world pathways.
Both colleges place a strong emphasis on educational opportunities outside the traditional classroom setting: For example, one-third of engineering undergraduates at Georgia Tech participate in research opportunities while there, and 56 percent of engineering undergraduates study abroad. Because of the school's location in Atlanta, students can participate in internships and find full-time work with major corporations.
University of California Berkeley
In the city of Berkeley, California sits the public research university known as the University of California Berkeley. The university has produced 23 Nobel Prize winners, proving that it is one of the best science colleges in the country.  Since its founding in 1868, the college has been actively involved in the discovery of a significant number of previously unknown phenomena.
Through various programs and initiatives, such as the Cal NERDS program, the college encourages students majoring in STEM to get the most out of their education and make the most of their careers.
Cal NERDS is a program that enables undergraduate and graduate students at UC Berkeley to gain experience in their fields of study while they are still enrolled at the university. Students have the opportunity to gain knowledge that is relevant to the real world through participation in research.
Students in STEM fields are encouraged to participate in the program, which also provides mentoring from experienced professionals.
The CalTeach Math and Science minor program requires students to complete field experiences in various elementary, middle, and high school classrooms. Over one hundred hours of instruction in science, technology, engineering, and mathematics are provided to students as part of the minor program. Students in STEM fields can pass on the necessary skills to future generations even before they graduate from their programs.
Additionally, UC Berkeley has developed a program that is geared toward students majoring in STEM fields who intend to teach STEM fields in the future. Undergraduate students can pursue a minor in Science and Mathematics Education through the CalTeach program. This supplementary education program could be right for you if you're interested in passing on your knowledge to the following generation.
The University of Michigan
This is a distinction that the University of Michigan has held for several years running, as it is true that it spends more money on research than any other public university. Students can join residential communities such as the Women in Science and Engineering program or the Health Sciences Scholars program to carve out a more intimate space for themselves within the expansive campus dedicated to STEM study.
Are you curious about computer science? You can participate in one of 14 different robotics design teams while studying in one of the nation's oldest computer programs. Students from all over the campus can enroll in popular STEM courses provided by the university's College of Literature, Science, and Art. Some examples of these courses include "Alien Skies: A Tour Through the Universe," "Biostatistics," and "Intro to Cryptology."
Students who intend to earn a graduate degree in Science with a concentration should begin their education by obtaining a bachelor's degree. Students who earn degrees in sciences may be required to complete internships or fieldwork after graduation as part of their preparation for working in the real world.
It can be challenging to decide which college best suits your scientific interests. Fortunately, help is always here. Please don't hesitate to contact us so we can set up a meeting with one of our AdmissionSight experts. Please don't hesitate to contact us to arrange a time for your initial consultation.