Brown Pre-College Programs
High school students are encouraged to participate in Brown Pre-College Programs so that they can gain a better understanding of the opportunities and challenges presented by the college experience. Without the added strain of official grades, students in high school will be able to experience the thrill and sense of responsibility that come from striking a balance between rigorous academics and stimulating extracurricular activities.
Students will gain a genuine understanding of what it is like to be a college student in the United States if they participate in pre-college programs offered on the Brown University campus. The students in high school are expected to be responsible for their own transportation to and from school, as well as the selection of extracurricular activities from a comprehensive list.
You will have the opportunity to further explore your interests as well as try new things while interacting with peers from all over the world when you participate in the activities and events that are offered as part of the Brown Pre-College Programs. These activities and events include everything from workshops on college success to student organizations and social programs.
What do pre-college programs mean?
What do pre-college programs mean? High school students who are interested in furthering their education have the opportunity to attend college or university programs through participation in a pre-college program, which often takes place over the summer months. Students are able to form a more accurate mental image of what their lives would be like if they joined the specified college after completing their high school education thanks to this activity.
Students have the option of participating in pre-college programs that are residential, in which case they would live in the college's dorms with their fellow classmates, or commuter, in which case they would remain at home and travel to the school each day. Pre-college programs typically last anywhere from one to eight weeks.
Students have the opportunity to attend a variety of lectures and take part in other social activities on campus while participating in these programs. Some high school juniors and seniors who are interested in participating in pre-college programs have the opportunity to do so, while other programs may choose their participants through a variety of means. A standardized test, an essay, or a recommendation from a teacher are all examples of these procedures.
Talented high school students from all over the country and the world participate in Brown Pre-College Programs, where they are exposed to tough academics, get a taste of what it's like to be college students, and meet classmates who share their intellectual interests.
The pre-college program provides students with a wide variety of disciplines to choose from among more than 200 different classes. The session lengths range from one to six weeks, and students have the choice to study either on campus, off campus, or online.
Students in grades 8–12 are the target audience for the programs; students who are about to graduate high school or have just done so can also enroll in courses for university credit. Rhode Island, Alaska, Florida, Washington, DC, Italy, and Spain are examples of places where students can participate in off-campus programs.
What are the pre-college programs at Brown?
What are the pre-college programs at Brown? You'll get to know the finest of Brown through one of the one- to six-week courses offered by the Brown Pre-College Programs. Brown is an Ivy noted for its acceptance of independent thinkers and as an institution that honors and respects student voices.
You will have the opportunity to participate in rigorous coursework at the college level while studying alongside students from all around the world who are just as driven and inquisitive as you are.
You can also become a part of the Brown community in order to get a sense of what it is like to live college life, including the opportunities, the pressures, and the new friendships. And depart having been enlightened by a once-in-a-lifetime adventure and better equipped for what lies ahead. The following are the Brown Pre-College Programs.
The [email protected] Pre-College Program is the largest of the Brown Pre-College Programs offerings, and each summer it draws in almost 4,000 very high-achieving and ambitious individuals. They enroll in one or more of the more than 200 available courses, which are developed and delivered at the same level as first-year college courses, and range in length from one to four weeks.
The Brown Pre-College Programs are a uniquely Brown University initiative that is founded on the principles that underpin a Brown undergraduate liberal arts education and the university's open curriculum.
These programs have the overarching goal of reorienting student attention away from formal grades and credits and toward the learning process itself. This will be accomplished by designing learning experiences that are student-centered.
[email protected] is aimed at preparing students for the social and personal demands they would face as first-year students at a prestigious college or university by providing them with an experience of independent living on a university campus alongside a diverse mix of otherwise like-minded peers.
Enroll in [email protected] Online and select from more than 80 different courses that offer rigorous and engaging learning experiences. These courses are conducted by innovative and committed Brown faculty members.
Each course incorporates asynchronous, mostly asynchronous, or blended online learning experiences, as well as numerous opportunities for students and instructors to engage in conversation with one another.
By participating in coursework that piques your interest and leads to new discoveries, you'll have the opportunity to network with students from all over the world who share your passion, creativity, and sense of accomplishment.
Academic challenges and individualized comments are available to participants of the [email protected] Online program, which can be accessed from any location. In addition to your coursework, you will have the option to participate with other students in the program in a variety of workshops and events that are geared toward the development of the community.
You will have the opportunity to take on the intellectual challenge of college-level coursework without the stress of formal grades and credit, in classes given by teachers who are just as interested in your education as you are, among students who are just as engaged as you are.
Brown Environmental Leadership Lab (BELL)
The objective of the Brown Environmental Leadership Lab (BELL), which mixes ideas from environmental studies, ecology, and leadership, is to develop leaders who are socially responsible. During your time at BELL, you will go on a journey of study and self-reflection while also forming a community with the other student environmentalists who are enrolled in your program.
Brown Experiential Education (BEE)
Immersing yourself intellectually and physically in a new experience is the most effective method for acquiring new knowledge. In the Brown Experiential Education programs, this is exactly what takes place.
You can expect these programs to provide an academic experience that is both comprehensive and challenging, with program settings that have been chosen with great care to complement the subject matter. When you make a direct connection between what you are studying and the world around you, learning becomes more substantive and experiential.
Discovering the interconnectedness of the global community by going to new places and thinking about things from a variety of points of view will help you become better prepared for the increasingly difficult challenges of the 21st century, thanks to the multidisciplinary approach taken by the programs.
Leadership Institute
Young people in every region of the world are speaking up in favor of social reform on both a regional and international scale. You will strengthen both your capability and effectiveness in achieving social justice through your participation in the Brown Leadership Institute, regardless of the level of engagement you now have.
There are two different ways in which one can take part in the Leadership Institute:
an on-campus session that lasts for two weeks (currently waitlisted)
an online meeting that lasts for one month
You'll meet students from all around the world who are enthusiastic about a wide array of subjects through both of these modes of education, including topics such as racial justice, educational access, and gender equity.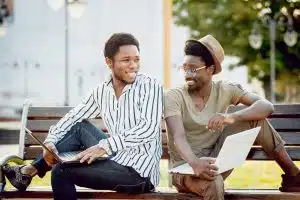 You will spend your days digging into fascinating topics in a class of your choosing, actively engaging with both your classmates and the instructor along the way. You will hone your abilities in active listening, public speaking, problem-solving, conflict resolution, and collaboration as you struggle with difficult problems and come up with possible answers together while practicing a collaborative model of leadership.
On the basis of all of this new information, you will construct an action plan that you will be able to implement at your school or in your community when you get back home.
STEM for Rising 9th & 10th Graders
This is one of the Brown pre-college programs that are perfect for you if your idea of a fun way to spend the summer is delving deeper into STEM subjects. Participate in two weeks of hands-on, team-based research projects, experiments, and design-build challenges alongside other students who will be entering the 9th or 10th grade in the upcoming school year and who share your enthusiasm for expanding their knowledge of the STEM fields.
You will have a variety of exciting and thought-provoking options available to you within the STEM subject areas. In each class, students will engage in rigorous academic content, hands-on practice in a laboratory or field setting, and a research project or design challenge that will serve as the course's central emphasis.
In addition to that, there is a possibility that you will get the chance to interact with graduate students from Brown and gain knowledge about research initiatives at the graduate level.
You will deliver a final presentation at the end of the STEM experience, during which you will demonstrate your project in front of your classmates, instructors, and family members.
You will be able to enjoy the sense of accomplishment that comes with advanced academic work and give in to your passion for education without feeling the burden of the expectations that come with official grades and credit.
Pre-Baccalaureate
The Pre-Baccalaureate Program at Brown University is an extremely competitive program open to rising high school seniors or students who have recently graduated high school and are prepared to tackle the rigors of credit-bearing undergraduate studies.
During the summer session of the university, Pre-Baccalaureate students, also referred to as Pre-Baccs, participate in classes alongside Brown undergraduates as well as visiting undergraduates. Courses that are open to first- and second-year undergraduate students are those that are available to Pre-Bacc students. These courses cover a wide range of academic disciplines, including the natural sciences and mathematics, the social sciences, the humanities, and the fine and performing arts.
Students with a serious attitude come from all around the world and all across the country to participate in the program. They are all committed to studying and taking their studies seriously, despite the fact that their interests are as varied as Brown's course offerings.
The content covered in summer session classes is comparable to that covered in semester-long programs, but the coursework is condensed into a more hectic seven-week time frame during the summer. Both on-campus and online options are available for students to take courses.
Students who are working toward a pre-baccalaureate degree on campus are obligated to take two classes during the summer session offered on campus. Students who are pursuing their pre-baccalaureate degrees online alone or who are enrolled in one on-campus course and one online course are required to commute. Students who attend classes off campus can take one Pre-Bacc course if they so desire.
All classes are counted toward credit at Brown University, and successful completion of any of them may enable students to start their undergraduate studies with a head start at other colleges and universities. The majority of classes give students grades of A, B, C, or NC (no credit), depending on how well they perform in the class.
Students have the option, in some classes (which is detailed in the specific course descriptions), of opting out of receiving a letter grade in favor of being graded on a satisfactory/no-credit basis instead of being graded.
In addition, students have the option of requesting that their teachers compile a Course Performance Report on their behalf. This report is typically helpful during the college application process for students.
Are pre-college programs worth it?
Are pre-college programs worth it? Students in high school who participate in summer pre-college classes reap various benefits from their participation. They get a taste of the campus as well as the atmosphere of college life when they take a class that is offered at a college or university. They are also able to meet people who are already enrolled in college, which gives them the opportunity to maybe form friendships with people their own age before they start school.
On the other hand, the Brown pre-college programs are not designed to prepare students for entry into Brown University as undergraduates. The completion of a Brown Pre-College course with a passing grade is one way to demonstrate an interest in a subject area for general undergraduate admissions consideration.
Students who have participated in activities like these are more likely to be well-prepared for college and have an easier time navigating the application process. Even in this age of widespread COVID infection, there are numerous compelling reasons to enroll in a school that prepares students for college.
Want to learn more about the Brown pre-college programs? You've come to the right place. At AdmissionSight, we have over 10 years of experience guiding students through the competitive admissions process.
AdmissionSight can help you put your best foot forward when applying to college. Contact us today for more information on our services.