Brown Traditions
Brown University no longer has women who weave May Poles, and the school's mascot is no longer a real bear. The "shopping period" in the first weeks of every semester, night football games played under the lights, and a solemn ceremony to honor Veterans Day are just a few examples of new Brown traditions that foster community and continuity while also reminding people that, wherever they fit at Brown, they are a part of a long and proud history.
As Brown transformed from a tiny college serving a limited portion of the community to a varied and global center of study and research, many traditions were destroyed. Others changed more gradually. This turning point in their history gives students the chance to reflect on the social, intellectual, athletic, and community traditions of the past, acknowledge the traditions they are creating today, and speculate on the traditions that will last for a very long time.
 What are the Brown traditions?
What are the Brown traditions? If you are curious to know, continue reading and they may interest you.
Six Teams Sport Throwbacks at Brown
Six teams received throwback jerseys for the 2014–2015 season as part of Brown Athletics' celebration of the university's 250th anniversary. On September 27, 2014, football began the vintage season with throwback uniforms for the evening match versus Harvard in front of close to 14,000 spectators.
Three male and three female varsity teams, one from each season, will don the vintage gear. These teams will play field hockey, men's basketball, women's basketball, men's lacrosse, and softball. Each home game during their respective seasons will feature the jerseys.
It is a unique way to celebrate Brown University's illustrious history and its athletic program. The Brown community will have a good time at the games for which these uniforms will be worn.
The red and white stripes on the shoulders of the football were added to commemorate Brown's inaugural football team, the illustrious 1976 Ivy Champions. The front of the next five programs, while lacking a specific model, has a gothic script, stripes, and color schemes reminiscent of vintage uniforms. Additionally, each player received a unique practice jersey bearing the 250th logo.
A Seat at The Table at Brown
One of the Brown traditions, like so many great concepts, this one was born while eating. A select group of Providence businessmen and professionals who also happened to be Brown alums developed a lunchtime ritual at the University Club, a short distance from campus, at the beginning of the 20th century. Unsurprisingly, the men's alma mater, on which they had strong opinions, came up frequently in conversation.
Robert P. Brown, Class of 1871, one of the group members, decided to launch a magazine in order to make the talks accessible to a much larger audience. He may have been motivated by how lively the discussions were. Henry Robinson Palmer, Class of 1890, a fellow luncheon guest who later rose to become the editorial director at the Providence Journal, was chosen by him to serve as editor.
The first issue of the Brown Alumni Monthly, released by Brown and Palmer in June 1900, declared that the publication's goal was "to bring the university and its graduates into closer touch and sympathy." Palmer managed The Brown Alumni Monthly Inc. for the following 31 years after Brown passed away and bequeathed it to Palmer.
Many Brown alumni and the magazine's staff eventually came to the conclusion that not enough alumni were reading the Brown Alumni Monthly (BAM). It had sold no more than 3,000 subscriptions as a paid publication. In order to increase the BAM's audience, Palmer, who was reaching the end of his tenure as editor, presented the magazine free and clear to the Associated Alumni in 1930. This organization was the forerunner of the Brown Alumni Association of today.
The Associated Alumni quickly came up with a plan to give the magazine away to all alumni. Brown was hesitant to pay the bill due to a lack of funds. In fact, the corporation did not officially accept a plan for dissolving The Brown Graduates Magazine Inc. and distributing the magazine to all alumni until July 1945. By that time, Brown had acquired legal ownership of the publication.
A Unique Experiment at Brown
This one is also part of AdmissionSight's list of Brown traditions. The Veterans College as envisioned by President Wriston
President Wriston and Vice President Arnold came up with a novel experiment to support soldiers attending college before hostilities ended. In their foresight, they saw that many of these men could never have imagined going to college. Some people didn't take the essential prerequisite classes in high school because they had to work. Some people did poorly because they did not care about their grades when they were young and naive. Some people had never completed high school.
President Wriston postulated that new rules for getting into higher education had emerged. The majority of the returning veterans had developed significantly during their time in the war, and he was certain that Brown had a duty to take care of them. Although the G.I. Bill would cover the costs, no institution has yet made its educational resources available to these veterans.
To increase the number of students who could enroll, Wriston and Arnold submitted their concept to numerous educational institutions in Massachusetts and Rhode Island. Their proposal did not go down well; in fact, they were told that their scheme was "a disaster waiting to happen." Officers of the Corporation and Brown decided to proceed, eager to see this unusual experiment succeed. The Veterans Extension Division was established as a result.
Mascot of Brown University
Who wouldn't be intrigued by the history of the University mascot? Of course, it is included on the list of Brown traditions.
The search was on for a logo to represent Brown's young athletic teams at the turn of the 20th century since, for lack of a better title, they had been referred to by the press as Hilltoppers or colonial Puritans. Finding a suitable mascot proved to be a terrible failure in 1902. Local real estate entrepreneur Isaac Goff gave the student body a brown and white burro before the Harvard football game.
The burro rode from Colorado Springs to campus and then to Soldiers Field for the game. The timid, meek animal was frightened by the commotion in the audience and the jeers of the Crimson supporters. The burro was promptly relieved of duty, and three more seasons passed before another mascot took to the field.
The Celebration Committee, a group of students tasked with boosting enthusiasm for the Brown vs. Dartmouth game, resolved to have a live bear at the Dartmouth game in the fall of 1905. W. Douglas Swaffield, class of 1906, was assigned to find one. On game day, Dinks, the bear that Swaffield had bought from Roger Williams Park, resisted being let out of his cage. A standing ovation was given by Brown supporters when brave Helen, his mate, approached Hampton Park and confronted the hostile Dartmouth cheerleaders. The live bear mascot tradition started even though the Brown gridders lost the match on November 25.
Campus Dance at Brown
Last but not the least of Brown traditions is the Campus Dance. a familiar place was altered magically; a feeling of expectation, a sense of completion, joining a lengthy history, going back to one's youth, and an assembly of different generations; a day of music, singing, and dancing where people are leaving, returning, and celebrating together.
Many consider Brown's Campus Dance to be the formal beginning of Commencement and Reunion Weekend, providing guests with an opportunity for sheer joy. There are no speeches or formalities; simply music, dancing, singing, and time spent in a ballroom with family, friends, and the greater Brown community.
The Campus Dance of today has roots in the middle of the eighteenth century. Commencement, which was then celebrated in September, has long been a joyous occasion that drew graduates, their families, and a sizable portion of the neighborhood of Providence. Seniors asked for a class day in 1856 as a way to commemorate the end of the academic year in June. Band performances, speeches, a class supper, and a senior sing were among the early Class Day events.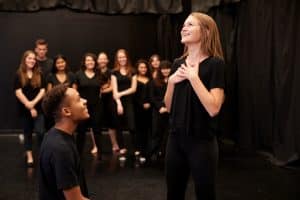 A walk through the campus reveals loud and happy sounds of music echoing, indicating that the musical and social features of the time have taken center stage. The College Green was originally decorated with the now-familiar paper lanterns in 1869, and Class Day joined a select few other occasions when candles were lit in University Hall's windows in 1870. By 1886, dancing had been a mainstay of Class Day celebrations, and by the 1930s, using electric lights to spell out the year had become a custom.
Seniors, alumni of all ages, faculty, family, and friends gather under the stars, and emotions are high. People meet, teachers and students swap experiences, crushes ultimately kiss, couples get engaged, and long-lost pals recall their earlier days. Seniors are ready to say goodbye to their campus home and their friends who have become like family.
The Senior Sing, which includes versions of Brown's Alma Mater and other classic songs, closes the night as the new day is about to break. This tradition dates back many years.
How challenging is it to enter Brown?
How challenging is it to enter Brown? Brown is a highly selective university. Brown's admittance rate for undergraduates is 5.5%. Early Decision acceptance rates at Brown were 14.6% for the class of 2026. This is a decrease from the admission rate for the class of 2025 Early Decision, which was 15.97%.
Although it isn't necessarily part of the  Brown traditions, the admittance rate at Brown University is high. To increase your chances, you should submit the best application you can. Prior to the application deadline, you should carefully review the GPA criteria, SAT and ACT requirements, your additional essays, and your video portfolio (if required). For the admission process, AdmissionSight can help and guide you.
Given that Brown is an Ivy League institution, every applicant will need to "reach" for it. Know that the outcome of your admissions will depend on the entirety of your application if you're wondering how to get into Brown University. You should concentrate on attaining the necessary GPA as well as the desired SAT and ACT scores. Additionally, be sure to send quality supplemental essays.
What are the requirements for Brown University?
What are the requirements for Brown University? Basic prerequisites for admission to Brown University include high school graduation, timely submission of the Common Application, and strong GPA and test results.
Although Brown University has no minimum GPAor test score requirements, it is a good idea to pay attention to the average GPA and test scores of admitted students, as they can help you understand the kind of achievement the school is seeking.
The level of academic rigor you demonstrated during your senior year is among the most crucial prerequisites to being admitted to Brown University. It is highly preferred that applicants continue to perform well in their final year of high school while taking more difficult courses. Brown meticulously examines the transcripts of each applicant to make sure they maintain their high standards of performance.
They prefer students who have taken a more rigorous approach to their high school education since they obviously value quality over quantity, which typically implies the AP or IB version of a subject rather than Honors or College Prep options.
Test Results
There is no specific SAT score requirement for admission to Brown University; however, based on data from prior years, you must score at least 1420 to be taken into consideration. The middle 50% of accepted students received SAT Math and Evidence-Based Reading and Writing scores between 1480 and 1560.
The middle 50% of admitted students often have ACT scores between 33 and 35, which is the range. Over 50% of admitted students had an ACT score between 35 and 36; therefore, you will need a high score to be taken into consideration.
NOTE: Brown has extended its test-optional policy for first-year applicants in the 2022–2023 admission cycle. This modification only applies to the 2022–2023 school year. In the event that they are submitted, they will be considered in light of the applicant's information. It wouldn't harm your application if you weren't able to take the exam. Nothing will alter this until further notice.
You must additionally submit proof of your English proficiency through the TOEFL or IELTS if you are an international student or if you completed your high school education in a language other than English. A score of 100 or higher on the online TOEFL exam or an IELTS score of 8.0 or above is expected, though neither is a prerequisite for admission.
GPA
Candidates for admission to Brown University must be at the top of their class and have superior academic standing. The admitted freshman class at Brown University has an average GPA of 3.94 on a 4.0 scale and this has been considered one of the Brown traditions
The unweighted GPA is 4.08 on average. For this reason, especially during your senior year of high school, AdmissionSight advises you to keep an eye on your course load and grades.
What is the Early Decision acceptance rate for the Class of 2026?
Brown accepted just 896 of the 6,146 early decision applications. What is the Early Decision acceptance rate for the Class of 2026? It is equal to 14.6%. In the Class of 2025 ED round, there were 5,540 applicants—an increase of 22% from the previous year—and 885 were accepted. This results in a 17.5% acceptance rate.
What is the acceptance rate for the Class of 2026 at Brown?
What is the acceptance rate for the Class of 2026 at Brown? Only 2,546 people received an acceptance letter from the process out of the 50,649 applicants that made up the largest application pool in school history. Additionally, the 5% acceptance rate is a record low for the college. Brown's acceptance rate last reached double digits for the Class of 2013, when 11.2% of applicants were granted admission.
What is the yield rate at Brown?
What is the yield rate at Brown? The yield rate at Brown University is 69%. They fall behind schools like Harvard, Stanford, Penn, and Yale as a result. But compared to Cornell (64%), Notre Dame (60%), or Northwestern (60%), Brown has a greater yield rate. This statistic indicates that Brown is the top pick for the majority of applicants. The fact that more students are applying through binding early decision each year is proof of this.
Brown's Statistics on Diversity
Student Population in 2021
There are 6,792 undergraduate and 3,156 graduate students enrolled at Brown University, for a total of 9,948 students. The school has 5,208 female students and 4,740 male students, divided by gender. According to attendance status, there are 335 part-time students and 9,613 full-time students.
Enrollment by Attending Status and Gender
The school has 5,208 female students and 4,740 male students, divided by gender. Because there are far fewer female students at the school, the male-to-female ratio is 0.91 to 1, which is unusually high (the average male-to-female ratio over all U.S. colleges is 0.75 to 1).
Enrollment by Ethnicity/Race
At Brown University, the top 2 races/ethnicities are white students (3,880; 39.00%) and Asian students (1,569; 15.77%). The diverse student body at Brown University is depicted in the table below (data for undergraduates), organized by race.
| | | | |
| --- | --- | --- | --- |
| | Total | Men | Women |
| American Indian or Alaska Native | 24 | 8 | 16 |
| Asian | 1,238 | 568 | 670 |
| Black or African American | 482 | 198 | 284 |
| Hispanic | 745 | 328 | 417 |
| Native Hawaiian or Other Pacific Islander | 10 | 7 | 3 |
| White | 2,773 | 1,450 | 1,323 |
| Two or More Races | 418 | 157 | 261 |
| Race/Ethnicity Unknown | 295 | 132 | 163 |
| Total | 6,792 | 3,176 | 3,616 |
Deadlines for Brown Applications
The deadlines for applying to Brown vary a little from year to year, although they typically fall around the same time during the academic year as part of the  Brown traditions. The main application deadlines for students applying during the 2022–2023 admissions cycle are as follows:
 The deadline for early decision applications is November 1.
Early Decision letters are made available online in mid-December.
Regular Decision applications are due on January 5.
Regular Decision letters are made accessible online on March 31.
May 1 is the commitment deadline for Regular Decision applicants.
What is the current Brown Endowment?
Brown endowment return exceeds 50%, driven by surging financial markets. The endowment funded $194 million for student scholarships, scientific research, and other strategic initiatives in the fiscal year 2021; these expenditures in education and research are anticipated to increase significantly over the following few years.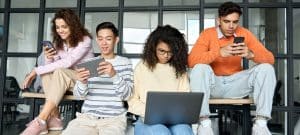 Brown can surely give a lot of unforgettable memories to students with its Brown traditions. Your college life at this prestigious institution won't be complete without those traditions. If Brown University is your college of choice, we at AdmissionSight are here to provide our quality consulting service and help you achieve your goals. Contact us to learn more about our service from our trusted team.