Brown University Yield Rate
Brown University is undoubtedly already on your radar if you are a high school student who is planning to apply to top-tier colleges and you have your sights set on attending one of those schools. Brown University, like the other schools in the Ivy League, is committed to providing its undergraduate students with an education that is unparalleled in its breadth and depth, as well as with extraordinary facilities and resources. Read on to learn more about Brown University yield rate.
Following the completion of a Group Independent Study Project (GISP) report in the 1960s and 1970s by two Brown undergraduates Ira Magaziner and Elliot E. Maxwell, the school decided to implement the Brown Open Curriculum in the 1970s.
The old core requirements were eliminated and replaced with departmental concentration requirements as part of the Open Curriculum, which represented a departure from the conventional educational model.
Brown stands apart from other universities because it gives its students a considerable deal of academic freedom, allowing them to trace their academic routes, investigate new subjects, and interact in fascinating and novel ways. Students with an independent mindset and self-motivation who wish to approach their futures creatively would do well to attend this school because of its open curriculum and varied atmosphere.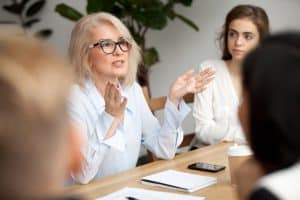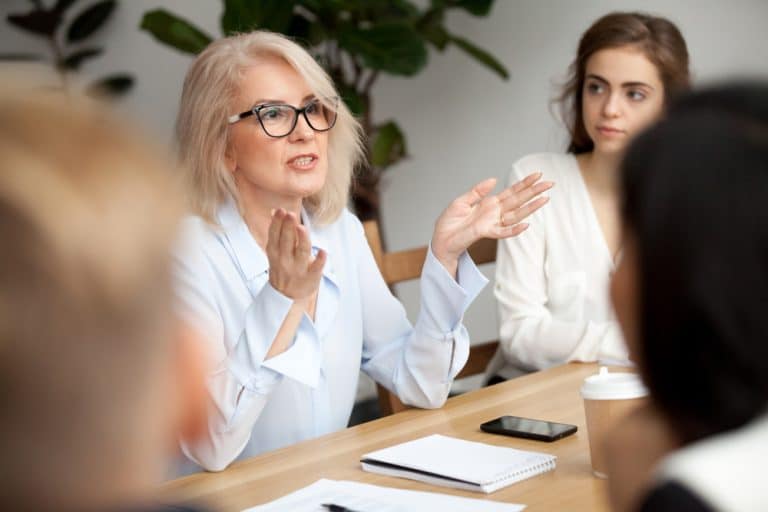 Thousands of students aspire to that academic freedom, resulting in a higher Brown University yield rate each year. Brown University does not want its students to complete a conventional series of fundamental courses similar to most universities. Students at Brown can construct a tailored program of study wherein they have increased freedom to study what they desire and greater flexibility to find out what they are passionate about.
The Open Curriculum at the University is something that is still embraced to this day, and the university allows its students to be "the architects of their course education." Your chosen concentration will serve as the primary focus of your academic work, and you will be required to make this decision no later than the end of your fourth semester.
Students will still be expected to take some classes to meet the requirements for their focus; but, they will also be encouraged to study other topics that are of personal interest to them, even if such topics are not necessarily related to their concentration.
All of this is being done to foster a sense of individuality in pupils and encourage experimentation in the kids' academic pursuits and approaches to problem-solving.
How is college yield calculated?
Remember the answer to the question "How is college yield calculated?" It is the percentage of students who accept an offer of admission to a specific institution or university and then go on to enroll there, which is referred to as the "yield" in the college admissions process.
It is determined by dividing the number of students who opt to enroll at a school in a particular year (which is frequently based on their decision to pay a deposit) by the total number of offers of acceptance that were sent out. The formula for this calculation is as follows: A higher yield suggests that prospective students are more interested in enrolling at a specific higher education institution. The yield rate is typically computed once every year using the admissions numbers as the primary data source.
It has been employed as a statistical measure by college rating organizations as a measure of selectivity, such that a higher yield rate similar to the Brown University yield rate is a sign of a more selective college. This is because a lower percentage of applicants is accepted by a college.
A report that was published in the Wall Street Journal in 2001 by reporter Daniel Golden suggested that some college admissions departments reject or wait to list well-qualified applicants on the assumption that they will not enroll, as a way to boost the college's overall yield rate; according to the report, these actions are part of an effort to improve a college's scores on the US News and World Report rankings of colleges and universities. Yield protection is the term used to describe this approach.
Why is college yield important?
In this part, we will discuss why is college yield important. Colleges face challenges whenever there is a significant shift in the number of their student body. They have a target number of students that they would like to have on campus, and this figure is dependent on the number of classes that they provide as well as the housing that is currently available. The presence of an excessive number of students on campus can result in a variety of undesirable outcomes, such as a scarcity of available accommodation and an inadequate number of available faculty members.
However, enrolling too few students might produce budget problems, leaving schools without the necessary amount of revenue from tuition, which forces them to make difficult decisions. As previously discussed, sometimes universities are accused of engaging in a strategy known as "yield protection." In other words, they aim to maintain high admissions yield rate by extending offers of enrollment to people who are likely to accept those offers.
Some educational institutions have been accused of discrimination against exceptionally well-qualified applicants by placing them on a waiting list or denying them admission out of the mistaken belief that more prestigious universities will accept them. They also believe that if those students are accepted, it will increase the likelihood that they will attend one of those more prominent schools, which will affect the yield rate.
Naturally, no college will ever acknowledge engaging in such a procedure. On the other hand, there are a lot of anecdotes that can be found online that appear to back up the charge. A student may bring up the fact that they were accepted to an Ivy League school but were not accepted to an institution that is one tier below it in terms of selectivity. However, the conversations that took place on the admissions committees are impossible for us to ever truly know about. Your chances of getting into the school or their experience once you get there, assuming you do decide to enroll, could be adversely affected by any of these circumstances.
One of the reasons why universities are encouraging students to apply early to college is because they want to increase their admissions yield rate. Students that apply to Early Decision have already committed to enrolling in the program if they are given the opportunity. Naturally, this makes you more desirable to schools and universities.
That implies that they can accept a lower proportion of the class through a regular decision in the spring, which lowers the level of uncertainty associated with their yield rate. It is more beneficial to the educational institutions themselves than it is to the applicants themselves.
The pursuit of higher yield rates and, consequently, higher tuition revenues is an ongoing effort at educational institutions. A college can become more selective as a result of a higher yield, which is evident in the Brown University yield rate as well.
What is the average college yield rate?
As an Ivy League school, it is not unusual for the university to have a higher Brown University yield rate compared to an average college. So, "What is an average college yield rate?" The average yield rate for colleges and universities in the nation is 39%. The following table provides a summary of the average yield, also known as the enrolment rate, in the United States.
Average Yield Rate of Colleges
Total
Public
Private

(not-for-profit)

Private

(for-profit)

Total
39.46%
35.09%
36.52%
67.05%
4 years or high
34.44%
29.14%
34.33%
63.67%
2-4 years
66.29%
61.63%
70.36%
64.52%
less than 1 year
81.37%
83.84%
72.64%
80.30%
What type of student goes to Brown?
You're probably wondering what type of student goes to Brown as an Ivy League school and as one of the most prestigious universities in the nation. With the high percentage of Brown University's yield rate, it is evident that a huge number of students aspire to enter this university, and is their top choice. But what exactly strikes the eyes of the college admission officers at Brown in a student's application?
Brown University, a highly selective institution, seeks applicants who have distinguished themselves both inside and outside of the classroom throughout their time at their previous high schools. However, due to the intense competition that exists in the application process, performance alone is not sufficient. In addition to this, applicants are required to demonstrate that they will bring something special and beneficial to the university's campus, which will help to make the institution a more exciting place overall.
As was indicated before, the open curriculum at Brown poses a unique difficulty for those who are considering applying to the university. They will have to demonstrate to the admissions committee at Brown that they are sufficiently self-motivated and flexible to thrive in the academic culture at Brown for them to be accepted. Applicants at Brown who are successful in gaining admission are typically individuals who enthusiastically embrace the opportunities that this particular campus environment provides.
Furthermore, Brown University is an excellent choice for students who are interested, and open-minded and do not require a tight academic structure. Although academic advisors are readily available to assist students in determining what kinds of classes are required to graduate with a particular degree, students are given the utmost flexibility in creating their course schedules, and they are not provided with a specific roadmap to graduation.
This allows students to tailor their educational experience to their unique interests and needs. Because of this, the student has the opportunity to learn new things, but they must have sufficient self-discipline to chart out their path to graduation to take advantage of this opportunity.
A person who is interested in attending Brown University ought to have an open mind and a keen drive to learn, and this ambition ought to extend beyond the confines of the classroom to encompass the wider world. Being a student at Brown allows one to engage in conversation with people from all over the world and get insight into the perspectives and thoughts that individuals hold on a wide range of subjects. It is also strongly encouraged to have a strong drive to work hard and succeed, as one is constantly challenged to perform at their highest potential regardless of the classes they are enrolled in.
Brown University has a reputation for having liberal leanings due to its long history. It is a famous tale that its undergraduates enjoy life to the fullest extent compared to those of any other college in the country. This feeling of happiness does not occur by happenstance; rather, your upbeat attitude will add to this wonderful atmosphere, which is why you must have a unique personality.
In addition, if you want to go to Brown, you need to be the type of person who can appreciate people who hold any perspective on the spectrum, while at the same time being able to eloquently argue your viewpoint. Brown University is an excellent choice for people who want to live for the community, learn from the community, and be a part of the community.
Brown University seeks to enroll people who, in its own words, have "deep intellectual curiosity, originality, and individualism." The university, like the other schools in the Ivy League, takes great pride in its efforts to build a diverse community that exemplifies the school's mission.
The institution takes into consideration an applicant's willingness to contribute to the community as well as their interest in doing so. If you want to get into Brown University, having made contributions to your community or another community when you were still in high school will help you be recognized by admissions officers.
Here at AdmissionSight, we always inform students that during the admissions process, candidates' "unique abilities, accomplishments, enthusiasm, curiosity, viewpoint, and identity" are evaluated to determine whether or not they have the potential to flourish at their chosen college or university and make a positive contribution to the institution's culture. And in case the student needed our expertise in their application, we are always committed from beginning to end.
Brown University is located in Providence, which is noted for its hot and humid summers and its snowy and freezing winters. Students who are interested in attending Brown should be prepared to live in a city with four distinct seasons.
Providence is known for its strong arts community and culinary culture, but the surrounding area also features an abundance of waterfronts, parks, and nature trails for visitors to explore. Walking and biking are both encouraged throughout the city.
The process of applying to a college with a high level of competition, such as Brown, is difficult; yet, the benefits of attending an interesting college that is a good match for your personality and requirements can completely transform your life. It is important to make the effort to gather as much information as possible about this and other universities that can provide you with outstanding prospects.
If you want to have a better understanding of what it takes to get into Brown, you should keep in mind that the university is similar to the other schools in the Ivy League in the sense that it seeks out elite students and talent who have a demonstrated history of exceptional academic work in addition to a strong portfolio of extracurricular accomplishments. If you want to have a further understanding of what it takes to get into Brown and strengthen your application, contact us at AdmissionSight today for expert assistance.