Colleges with Good Psychology Programs
Psychology Program
What is a psychology program? A psychology degree involves the study of mental and behavioral processes in humans. This involves research on the mind, the brain, and social connections between people and animals. The major covers a wide range of psychological topics, including social, cognitive, abnormal, personality, and developmental psychology. That is why it is important to create a short list of colleges with good psychology programs.
A skills-based degree like psychology can help students get ready for graduate programs in psychology, teaching, law, medicine, and business. It may be tailored in many different ways and is useful for a variety of occupations.
Students gain a fundamental understanding of how to reason, solve problems, and perform psychological research. Students are required to produce papers on the results of experiments using the American Psychological Association, or APA, writing style when their study is over, which specifies particular citation styles. Studying earlier research to draw lessons from the pioneering achievements in the fledgling discipline would help students comprehend the history of psychology.
Famous psychologists like Sigmund Freud, Albert Bandura, Ivan Pavlov, Wilhelm Wundt, and others who helped shape science will be well-known to psychology majors for their theories. Read this blog to discover the colleges with good psychology programs.
Choose the best psychology program
Choose the best psychology program since you can obtain either a BA or BS in psychology, depending on what you may want to do for a living in the future.
Are you interested in psychology's clinical side? In that case, seek out a BS program that provides coursework in research, assessment, and evidence-based procedures. You'll be well-prepared for a non-clinical career in business, government, education, teaching, and the marketing industry with a BA that places a strong emphasis on a liberal arts education.
Prospective psychology students might also consider undergraduate research options and fields. Does the course give students useful hands-on experience? When looking for the ideal institution, you should also consider the overall program quality, the admission rate, and the net pricing.
Colleges with good psychology programs
AdmissionSight prepared a list of colleges with good psychology programs:
1. Harvard University
Harvard University draws students from all over the world since it is one of the most prominent and established colleges in the nation. The university is committed to providing opportunities for learning for individuals with diverse life experiences. One of the most popular undergraduate majors at Harvard is psychology.
There are various distinct study options available for the undergraduate psychology degree. The following study tracks are available to students: general, cognitive neuroscience and evolutionary psychology, cognitive science, and a secondary field in psychology.
Alumni of Harvard's psychology program have gone on to work in a range of industries. People with degrees in psychology have gone into many different fields, such as social policy, law, business, education, and medicine.
2. Stanford University
With more than 6,000 undergraduate students enrolled, Stanford University is a selective private research institution. One of the top psychology departments in the nation is the psychology department at Stanford. Stanford's concentration on research is one of the factors that attract students.
The flexibility of the undergraduate psychology program is well known. In order to prepare students for a wide range of potential job choices, the major requirements offer a wide number of courses. Students can select an unofficial path if they are certain about their area of focus. Although these pathways aren't recognized as minors or specializations, they give students the opportunity to specialize in a certain field.
3. Los Angeles University of California
The best colleges in the world consistently include UCLA in their rankings. The university is renowned for its rich resources, top-notch academics, cutting-edge research, and competitive athletics, making it one of the colleges with good psychology programs. One of UCLA's top six most sought-after undergraduate majors in psychology.
UCLA, one of the best psychology programs in the nation, offers a wide range of course options to students. Three majors in psychology are available to undergraduate students: a BA in psychology, a BS in psychobiology, and a BA in cognitive science.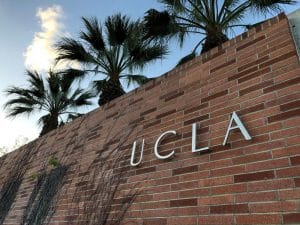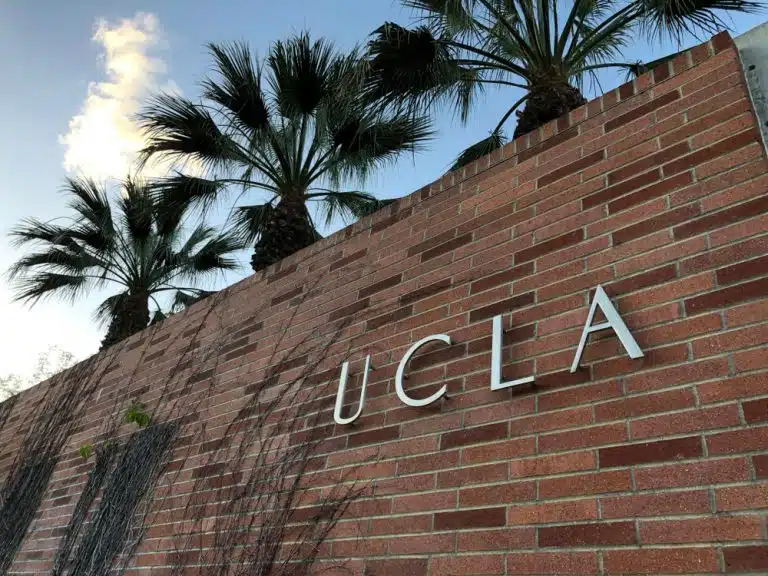 UCLA's options will satisfy students seeking a wide range of practical experience. Numerous research opportunities are available at UCLA, including fieldwork, internships, undergraduate research conferences, participation in subject pools and experiments, and more.
4. Yale University
A private Ivy League research university with a significant emphasis on research is Yale University. Yale is known for its cutting-edge research in both neuroscience and psychology, which makes it one of the best schools for psychology students.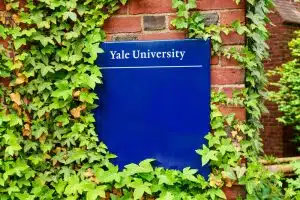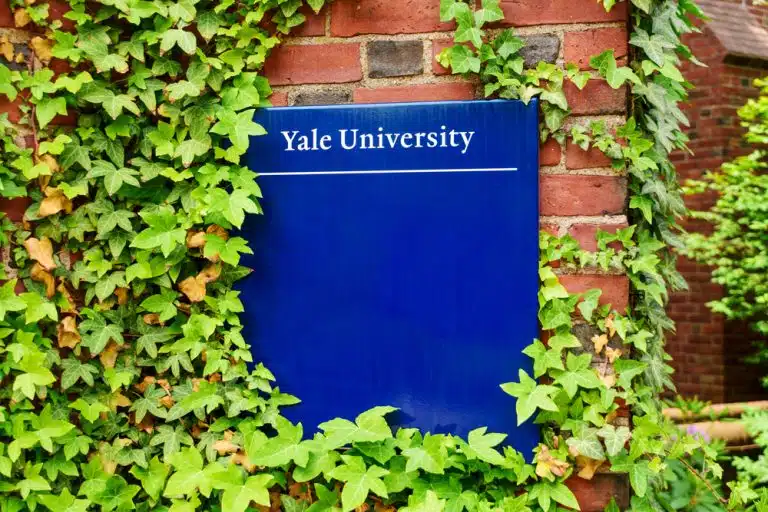 A BA and BS in psychology are available at Yale, and there are options for both paid and volunteer research. For students interested in studying both psychology and neuroscience, the department provides a special neuroscience track. For those interested in careers that combine both subjects, an interdepartmental degree in psychology and computer science is also available.
5. Campus of the University of Minnesota in Twin Cities
One of the top public research universities in the nation is the University of Minnesota—Twin Cities. The university puts a focus on outreach, education, and research.
The University of Minnesota's psychology program consistently ranks in the top 10 in the country, making it one of the colleges with good psychology programs. With more than 1,500 undergraduates, the psychology department at the university is the biggest. The research of academic members and students is supported by about $43 million in outside funding.
In psychology, the university offers a BA, BS, and minor. Students who desire a broad foundation in psychology that will prepare them for a range of occupations may enroll in the BA program. Students interested in jobs in subjects like neuroscience, cognitive science, computer science, or biology that are related to psychology might choose the BS program.
6. University of Pennsylvania
The University of Pennsylvania is rated among the top ten national universities. One of the top research universities in the nation, the university is known for producing ground-breaking findings.
In order to encourage undergraduate research, the school gives different research prizes to undergraduate students who do original and interesting research. Before graduating, every psychology student must complete one semester of empirical study.
7. University of Illinois at Urbana-Champaign
Over 47,000 students attend the public research university known as the University of Illinois at Urbana-Champaign. The psychology programs at UIUC consistently rank among the top 10 graduate programs and the top 15 undergraduate programs in the nation.
An undergraduate degree in psychology is offered. The emphasis of the program is on statistical analysis, comprehension of the biological underpinnings of behavior, and the acquisition of research approaches and tools.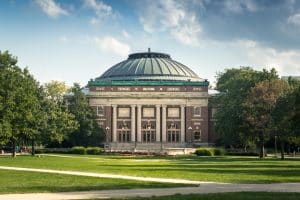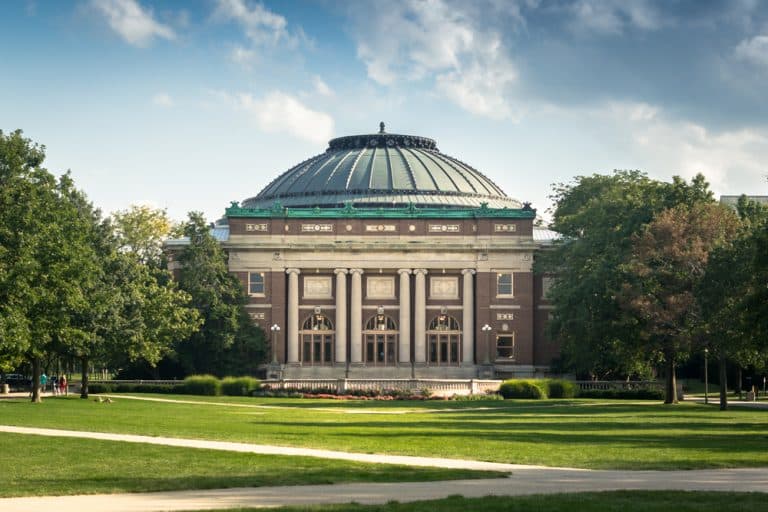 Undergraduate students who want to focus their studies on a particular subject might consider the University of Illinois at Urbana Champaign. Ten different concentrations are offered by the university to psychology students, making it one of the colleges with good psychology programs. Organizational psychology, clinical/community psychology, and behavioral neuroscience are the concentrations.
8. The University of Texas at Austin
Public research universities like The University of Texas at Austin emphasize high-impact research. The university is ranked among the top 15 best public national universities and among the top 40 global universities.
At UT Austin, a BS and BA in psychology are available and the programs are extremely competitive but also tremendously rewarding. Students are encouraged to "think critically and creatively about human behavior across gender, culture, and age" as part of the undergraduate curriculum. "Opportunities are provided to students "to apply psychological concepts to daily life."
9. Brown University
Brown University, a private Ivy League research university, is located in Rhode Island. The university places a strong emphasis on encouraging creative student learning. According to their open curriculum model, students are not restricted to a set of fundamental course requirements. It is up to the student to tailor their program of study.
Brown University provides the A.B. and Sc.B. in psychology, which are the B.A. and B.S. in Latin, respectively. The psychology program is meant to give students the right theoretical grounding. Through electives, students can pursue an in-depth study of a topic of interest, and the capstone allows them to conduct independent research.
Brown students who want to study psychology can choose to focus on Cognitive Science, Cognitive Neuroscience, Linguistics, or Behavioral Decision Sciences.
10. University of Michigan
In Ann Arbor, Michigan, there is a well-regarded public university called the University of Michigan. The university has many undergraduate research programs and is one of the biggest public research institutes in the nation, making it one of the colleges with good psychology programs.
The University of Michigan's psychology department consistently ranks among the best in the nation. The psychology program's success is a result of its award-winning staff, creative students, and extensive offerings.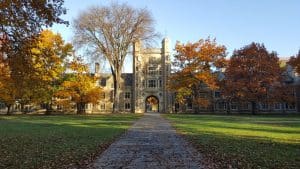 The University of Michigan offers two majors in psychology for undergraduates: biopsychology, cognition, and neuroscience (BCN). The Honors Program and the Accelerated Master's Degree Program are two other options.
It is best to get a head start on your college application if you are interested in this career path and want to attend one of the colleges with good psychology programs.
In the past ten years, AdmissionSight has emerged as a market leader in assisting students in being accepted into prestigious universities around the globe. Our success rate is among the highest in the industry, with 75% of our students getting into prestigious colleges like Stanford, MIT, UChicago, and Caltech. To arrange your free initial consultation, don't hesitate to get in touch with us right now.