Columbia Official Mascot
What is Columbia's official mascot?
What is the official mascot of Columbia University? The Columbia official mascot was proposed on April 5, 1910, giving birth to the name "Leo Columbiae." The Columbia Lion is now known as Roar-EE by the general public.
College spirit and the singing of fight songs have always included the college mascot. Even though they have been around for quite some time, school mascots continue to play an important part in fostering school spirit.
They become excellent representatives for academic institutions like universities and colleges because their work revolves around public recognition and friendly interaction.
In this article, we will get to know Roar-ee the Lion (yes, it is hyphenated), Columbia's very own mascot, and how it shapes Columbia campus life. We will also include fun facts like the school's fight song and cheerleading group.
Plus, a bonus discussion on the Do's of mascotting awaits.
Columbia University students voted in 1910 on what animal should serve as the school mascot. In comes "Matilda, the Harlem Goat." Patrick Riley, who managed a farm near 120th Street and Amsterdam Avenue, owned Matilda and frequently gave her out to students at Columbia University to play practical jokes.
Columbia's mascot has been a lion since 1910 when a vote was held. The goat was a close second. George Brokaw Compton (CC'1909), who would go on to become a lawyer, said that while Yale had its "Bull Dog," Brown had its "Bear," and Princeton had its "Tiger." The Marines rode goats, the Army used mules. Compton suggested that Columbia be placed at the absolute pinnacle. "We have the King's Crown," he shared. "Let us have the lion."
Nevertheless, Matilda's narrative did not conclude with that event. Matilda the Goat passed away in 1914, and students from Columbia University, dressed in their academic regalia, performed a funeral procession for her while singing a unique funeral dirge called "A Harlem Goat."
Howard Dietz, a studio publicist who graduated from Columbia College in 1917, created the "Leo the Lion" emblem in 1917 for the Goldwyn Picture Corporation, which was owned by Samuel Goldwyn.
His inspiration came from the Columbia College Lions varsity sports team. After the merger that brought together Goldwyn Pictures, Metro Pictures Corporation, and Louis B. Mayer Pictures, the newly formed MGM kept the logo, which is widely considered to be the most recognizable studio emblem in the entire world. If we do say so ourselves, the first lion that served as the team's mascot was quite menacing.
The Columbia Lion mascot has undergone a number of transformations over the years, the most recent of which occurred in 2005, when Roar-EE made his debut at the homecoming game.
A competition was held to determine his new name, and Roar-EE prevailed over the other names that were suggested, including Hamilton, Hudson, K.C., and J.J. To this day, our mascot is still referred to by its official name, which is Roar-EE.
Immediately after the epidemic began, Roar-EE was on the scene, advising people to wash their hands frequently and use face masks. Roar-EE, the mascot of Columbia Athletics, may now, thanks to the resumption of normal operations for the department in the fall of 2021, get back to doing what he does best: supporting Columbia's teams and interacting with Columbians of all ages.
How can one book Roar-ee?
How can one make a reservation for Columbia official mascot, Roar-ee? At least four weeks in advance, each inquiry must be filed through the Roar-ee Booking Inquiry Form. All requests, however, are subject to availability.
Every public presentation that Roar-ee makes requires the presence of an athletics department representative.
The payment has to be received before the event can take place. Payments made within Columbia are to be processed through IDI. Checks or credit cards are to be used for making payments to third parties.
The client is responsible for providing a space that can be used for breaks and storage of items, in addition to water.
Booking Fees
AROUND CAMPUS: $100 per hour for a minimum of two hours, including time to dress and undress as well as transit time to and from the event
OFF CAMPUS: The rate is $200 per hour with a two-hour minimum, and it includes time to dress and undress as well as transport time to and from the event. There will be no appearances outside of the city of Manhattan.
Film and photo shoots cost $200 per hour, which includes time to dress and undress as well as travel time to and from the location of the shoot. The client is responsible for informing Athletics about the video and photo release strategy in advance and for sharing copies of the film and photos following the session.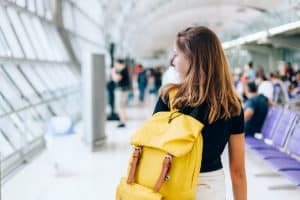 If the appearance is for a film or picture session, the client is obligated to inform Athletics of the distribution strategy for the film or photos in advance, and they must also provide copies of the film or photos after the shoot. At its sole discretion, Athletics may refuse requests.
Does Columbia conduct mascot tryouts?
Does the University of Columbia have mascot auditions? The fall semester will, in fact, be the time for tryouts to be held for the upcoming season.
Please email athleticsmarketing@columbia.edu if you know someone who is interested in trying out for the role of Roar-ee (Columbia official mascot), and is also a student at Columbia University.
What are the rules for mascots?
What are the regulations pertaining to mascots? Performers in mascot costumes play a variety of roles, including those of athletes, dancers, clowns, mimes, actors, and animals.
Because there are many various aspects to think about, you might be wondering, "How can I become a mascot performer?"
The following advice will assist you in establishing some credibility with the audience, regardless of whether you intend to serve as a meet-and-greet mascot or an active mascot.
The following is a list of things that one should always remember to do when acting as a mascot performer.
Always be in character
Performers that take on the role of mascots remain onstage from the time they don their costumes until the time they take them off. It is essential to maintain one's characterization throughout the entirety of the time spent in the mascot outfit.
Even if the performer does not realize it, someone is always watching what the mascot is doing and paying attention to what the mascot is doing. Mascots draw a lot of attention.
As a mascot performer, it is your responsibility to ensure that, when in costume, you accurately convey the personality that your mascot is intended to have.
When doing a performance, let's say you will be Roar-ee, Columbia official mascot, it is important to maintain the character's persona in a way that is both constant and interesting. This could mean maintaining specific movements and emotions, or a certain degree of energy.
Maintain constant motion
As a mascot performer, one of your primary responsibilities is to always act in character. In addition to this, you must always be moving about. When you're dressed up, YOU are the one providing the entertainment.
Because there will be people watching you and expecting you to perform, it is beneficial to remain constantly active throughout the entire event. The mascot outfit will always have the same facial expression, regardless of the feeling that you are attempting to communicate to the audience.
As a consequence of this, it may be more difficult to convey a certain feeling or phrase in an exact manner. It is essential to overact every action in order to prevent the significance of the character's performance from being obscured by the attire.
Read the crowd & situation
As a mascot, you can expect that each and every event that you go to will be unique. Some activities are intended to be more professional, while others are designed to be more enjoyable for children and families.
It is necessary for you to adjust your performance so that it is appropriate for the audience and the kind of event that is taking place. Everyone has a different reaction to mascots, no matter how cute they can be. Roar-ee, Columbia official mascot is no exception. So if one person doesn't want to interact with you, you should move on to the next one who does.
Before beginning your performance, it is good to have some idea of the demographics of the audience that will be present at the event. This will allow you to better adapt your demeanor and facial expressions to the occasion and the people who will be there.
Take frequent breaks
Throughout the duration of your performance, it is essential that you take periodic rests. Being a mascot performer is a physically demanding job, yet no one wants to see a character who looks exhausted.
To keep from being exhausted while mascotting, make sure to take many breaks throughout the course of your event. This will give you the opportunity to take a few deep breaths, replenish your fluids, and refocus before you return to the action.
Be sure to take even more pauses if you are an extremely active mascot or if you are performing in hot weather, as both of these circumstances may tire you out more quickly than normal.
What are the colors of Columbia University?
Light blue and white are the official colors of Columbia University. These colors were taken from the campus Philolexian and Peithologian Societies, with the former claiming the blue and the latter claiming the white. The two colors were combined and used for the first time in 1852.
Around the turn of the century, a specific tint of light blue that became widely known as Columbia Blue is still commonly used today as a tint of blue. We see this in the garb of Roar-ee, Columbia official mascot.
There are a number of other educational institutions that also use "Columbia Blue" as one of their school colors.
What is Columbia's fight song?
What is Columbia University's fight song? The fight song for Columbia University is called "Roar, Lion Roar!" and over the years it has become increasingly closely associated with the University. The encouraging alumni of Columbia University contributed significantly to the creation of this song.
Corey Ford, Class of 1923 CC, repurposed a song from that year's Varsity Show (which he co-wrote) and "concocted new words for the final chorus of the show and sent the entry in when the Columbia University Alumni Federation offered a prize for a new football song in 1923.
Therefore, "Roar, Lion Roar!" replaced "Bold, Buccaneers!" in its place.
Songbooks give credit for the melody to Roy Webb, 1910 CC and Morris Watkins 1924 CC, in addition to giving Ford credit for writing the lyrics of the song. The first verse of the song is typically omitted when it is played today.
The current stanza of Columbia's fight song, "Roar, Lion, Roar," which is less well-known than the rest of the song, goes as follows:
"When the bold teams of old wore the Blue and White,
Deeds of fame made their name,
Here at old Columbia!
Now-a-days we can praise fighting teams again!
Hear the Lion roar his pride while the men of Morningside
Follow the Blue and White to vict'ry.
Roar, Lion, Roar!
And wake the echoes of the Hudson Valley!
Fight on to vict'ry evermore,
While the sons of Knickerbocker rally 'round
Columbia!
Columbia!
Shouting her name forever
Roar, Lion, Roar!
For Alma Mater on the Hudson Shore!"
This is the only battle song that most students at Columbia are familiar with singing along to. Even though "Roar, Lion, Roar" was written 101 years ago, its verses continue to include some insightful truths that are still relevant today. The lyrics of the song implied something that the band most likely did not intend to communicate at all: Columbia is fixated with its heritage, as well as owning, ranking, and enduring for all time.
The individuals who sing this fight song don't only desire a prosperous organization that they can rejoice in right now; rather, they want one that will endure for all of time.
This phenomenon is also observed in the world of collegiate athletics, where athletic departments strive to establish long-term, self-sufficient programs in order to outlive each graduating class.
Does Columbia have a cheerleading group?
Does Columbia University have a cheerleading group, like most Ivy League schools? Yes, it is aptly named the Columbia University Cheerleaders.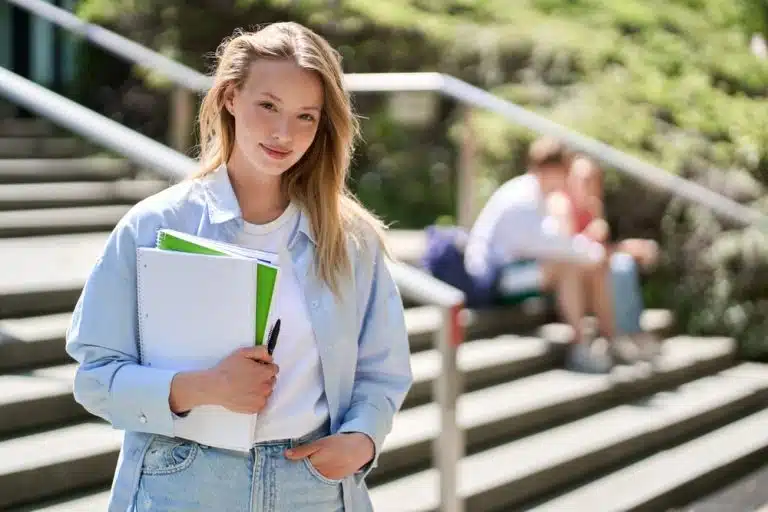 Together with Columbia official mascot, the Columbia University cheerleaders have been an integral part of the school's spirit and have played an important role in the upkeep of Columbia's illustrious history at many campus events, including football and basketball games.
Throughout the course of the year, the cheerleaders also take part in other community service activities. The Columbia University cheerleaders have been an integral part of the school's spirit for some decades now.
They contribute to the upholding of Columbia's illustrious traditions at campus events, sporting events, including football and basketball games, and volunteer activities in the local community.
You can meet Roar-ee with our help
There's a good chance that if you take a tour of the Columbia campus with Roar-ee, it will be one of the things that gets you thinking about applying to the school.
It is commonly agreed upon that Columbia University, which is one of the eight illustrious schools that come together to form the Ivy League, is one of the best educational institutions that can be found anywhere in the entire world.
If getting into Columbia is one of your goals, you should seek the advice of professionals who work in the subject of college admissions, such as the people at AdmissionSight, who can help you improve your chances of being accepted.
With more than a decade of experience supporting students just like you in achieving admission to the universities of their first and second choices, AdmissionSight has become the most trusted name in the industry of college admissions advising.
If you can get in touch with us the soonest, that would be awesome. We will surely set up a consultation free of charge.