Columbia Undergraduate Tuition
How Much Is the Tuition per Year for Undergraduates at Columbia?
Columbia University is a prestigious Ivy League institution located in New York City. It is considered one of the top universities in the world and offers a wide range of academic programs for undergraduates. Every year, thousands of students apply to study at Columbia University. One of the common questions that prospective students ask is, "How much is the tuition per year for undergraduates at Columbia?"
The Columbia undergraduate tuition costs $62,570 for the 2022-2023 academic year. Additionally, students are also required to pay a mandatory fee of $2,954 for the Student Life Fee and Columbia health and related services fee.
This amount is only the base tuition fee and does not include the cost of housing, food, and other personal expenses.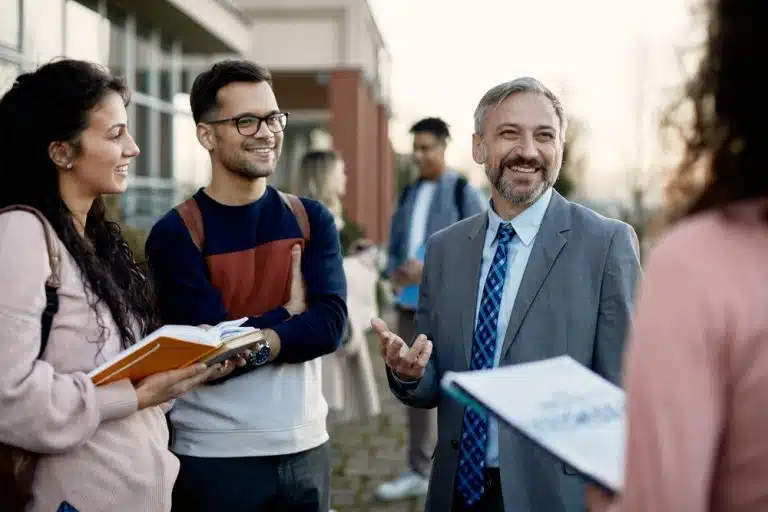 The total cost of attendance for an undergraduate student at Columbia University for the 2022-2023 academic year is estimated to be around $85,000, including Columbia undergraduate tuition, housing, and other expenses.
While it is a significant investment, a Columbia degree can open doors to many opportunities and provide a strong foundation for a successful career.
How Much Does Room and Board Cost at Columbia?
Columbia University is a world-renowned institution located in the heart of New York City, offering a unique and challenging learning environment for its students.
One of the most important factors in budgeting for college, apart from the Columbia undergraduate tuition, is the cost of room and board. Many prospective students and their families ask, "How much does room and board cost at Columbia?"
For the 2022-2023 academic year, the cost of room and board at Columbia University is estimated to be between $16,156. This cost will vary based on the type of housing option selected and the meal plan chosen.
The room and board cost indicated is based on a first-year student living on campus for the whole academic year. Non-first-year students' room and board cost is based on the standard dorm room rate and Meal Plan B.
Columbia offers a variety of on-campus housing options, including dorms, suites, and apartments. In the current academic year, the average cost of a dorm room for first-year residents is around $9,986 per year, while the cost of upper-class residential housing is estimated to be $11,096 per year.
The university also provides a variety of meal plans, ranging from basic to more comprehensive options, with the average cost being around $5,000 to $7,000 per year.
The university provides financial aid and scholarships to help offset the cost for eligible students. Living off-campus in the surrounding neighborhood is also an option, but this can also be more expensive due to the high cost of living in New York City.
The cost of room and board at Columbia University can vary greatly depending on the housing and meal options selected. While it is a significant investment, the university provides a safe and supportive living environment, along with access to a wide range of academic and social activities, making it a worthwhile investment in a student's future.
Does Columbia Give Full Financial Aid to International Students?
The university is committed to providing access to a Columbia education to students from all backgrounds, including international students. Students from around the world, along with their families, often ask, "Does Columbia give full financial aid to international students?"
Students from diverse socioeconomic backgrounds, including overseas students, can pursue a Columbia education. Columbia is dedicated to meeting 100% of all admitted first-year students' demonstrated need, regardless of citizenship.
Every year, overseas students apply for and receive significant financial aid, with international financial aid with a total of more than $17 million for the Class of 2025.
The admissions process at Columbia is basically the same for all students, regardless of citizenship or residency, however, international applicants are reviewed with consideration for their financial circumstances or in a need-aware manner.
International students are defined as those who are neither citizens or permanent residents of the United States, students who do not have refugee visas or asylum status, and are neither undocumented nor DACA recipients. This indicates that the admissions committee considers a student's need for financial aid when reviewing their application.
At Columbia, all financial aid is need-based, and there is no academic, athletic, or other merit-based awards.
Based on the information supplied on the financial aid application, Columbia University will satisfy the full demonstrated need of admitted overseas students. The average award for overseas financial assistance participants is $66,350 and consists of a non-repayable Columbia grant and a student work-study position.
As international students are not eligible for federal student aid, Columbia will cover all international financial aid with institutional resources.
International students applying for admission must mention whether they intend to seek financial aid. If admitted without requesting financial aid, international students are not allowed to change their status to apply for aid, regardless of a change in their financial situation. If international financial aid is not granted at the time of admission, it cannot be granted in later years.
How Do I Get a Full Scholarship to Columbia?
With its rigorous academics, diverse student body, and location in one of the world's largest cities, a Columbia education is highly sought after. One popular query among applicants is, "How do I get a full scholarship to Columbia?"
While you need to consider the cost of Columbia undergraduate tuition, fees, and room and board which costs up to 85,000 dollars per year, Columbia awards more than $204 million annually in scholarships and grants. Nearly fifty percent of Columbia students receive grants, with an average amount of $63,971.
To apply for financial aid at Columbia University, you will need to follow these steps:
Complete the Free Application for Federal Student Aid or FAFSA (only for US citizens) and the CSS Profile. These forms are used to determine your eligibility for federal, state, and institutional aid.
Submit the required parent tax forms and other financial documents, such as W-2s and bank statements, to College Board's secure Institutional Documentation Service (IDOC).
Review your financial aid award letter, which will detail the types and amounts of aid offered.
A Columbia financial aid award may include a variety of resources designed to satisfy a student's documented financial need.
Columbia Grant: The Columbia Grant is need-based aid granted by the University to assist students with their educational fees. It does not have to be repaid. The office awards the Columbia Grant to qualifying students based on their documented financial need.
Federal Government Grants: The Free Application for Federal Student Aid (FAFSA) determines eligibility for any federal grant. The Pell Grant and the Supplemental Education Opportunity Grant (SEOG) are two federal grant programs Federal funding will be included in qualified students' financial aid packages.
State Grants: Tuition Assistance Program (TAP) grants are available to New York state residents. The FAFSA and the NY State TAP Application determine eligibility for this grant. Following submission, the FAFSA will prompt New York residents to submit a TAP application. During the financial assistance assessment process, their office will check TAP eligibility.
Other Grants and Scholarships: Many Columbia students get rewards from a variety of organizations, such as merit-based scholarships, corporate tuition benefits, and ROTC and Veteran's Benefits (Post-911 GI Bill benefits). These scholarships can be used to lessen the Student Contribution and Student Employment components of your financial aid package.
Scholarships that exceed the combination of Student Contribution and Student Employment will reduce the Columbia Grant by the amount of the excess. Scholarships may not be utilized to offset or compensate for the Parent Contribution.
Student Employment: All financial aid recipients are required to contribute to Student Responsibility, which includes Student Contribution and Student Employment. The Student Contribution is based on the average amount of money students are projected to earn towards college expenditures by working over the summer. It could also include some student assets.
Meanwhile, the amount that students are expected to earn during the academic year is reflected in Student Employment. Term-time employment (on-campus jobs) can be Federal Work-Study or Student Employment (casual work). Students can find on-campus and off-campus occupations to help them pay their term-time obligations.
Loans: Columbia does not address financial need through loans thus, loans are not included in the initial financial aid grant. Families, on the other hand, may borrow money to finance a portion or all of their Family Contribution. Before applying for loans, it is recommended to speak with a Financial Aid Officer to assess individual eligibility and borrowing needs.
Overall, for more information, you can visit the Columbia Financial Aid website or contact the Financial Aid Office directly.
Why Do Students Want to Study at Columbia?
Columbia University is a private Ivy League research university located in New York City, United States. It is known for its academic excellence and distinguished faculty in a wide range of fields, including arts and sciences, engineering, business, journalism, law, and medicine.
The university has a long history of academic excellence and a reputation for producing well-rounded and successful graduates. Many students from around the world are attracted to this institution, but what exactly is the reason why do students want to study at Columbia?
Location
Columbia University is in New York City, one of the world's largest and most diverse cities. With its many cultural, artistic, and business opportunities, New York City is a perfect place for students to live, learn, and grow.
The city provides an endless supply of opportunities for students to explore, experience, and engage with different cultures and ways of life.
Rigorous Academics
Columbia University is known for its rigorous academic programs, world-renowned faculty, and cutting-edge research. Students who attend Columbia are exposed to a challenging and dynamic learning environment that pushes them to think critically and develop their skills.
The university offers a wide range of programs and disciplines, from the humanities and social sciences to the natural sciences and engineering.
Strong Research Opportunities
Columbia University is a leader in research and innovation, providing students with opportunities to engage in cutting-edge research projects and initiatives. Students who attend Columbia can work with faculty members and researchers on projects that have the potential to make a real impact in the world.
Diverse Student Body
Columbia University is home to a diverse student body, with students from all over the world, different cultures, and backgrounds. This diversity creates a rich and inclusive learning environment where students can learn from one another, grow as individuals, and form lifelong connections.
Financial Aid
Columbia University is known for its generous financial aid programs. The university is committed to making Columbia's education accessible to students from all backgrounds and offers a variety of financial aid options to help students pay for the Columbia undergraduate tuition and other fees during their stay at the institution.
Columbia offers need-based financial aid to undergraduate students, including grants, scholarships, and loans. The university uses a combination of its own funds and federal and state resources to meet the demonstrated financial need of its students.
Career Opportunities
Columbia University has a strong reputation and a large network of alumni, which provides students with many career opportunities after graduation. The university's location in New York City also provides students with access to a vast array of job opportunities in a wide range of industries, including finance, media, technology, and more.
Columbia University is a highly sought-after institution for many reasons, including its location in New York City, rigorous academics, strong research opportunities, diverse student body, and career opportunities.
Furthermore, Columbia is widely regarded as one of the world's top universities and is consistently ranked among the top 20 best universities in the United States.
As its ranking remains in the top ranks, so as its admissions which is highly competitive. Columbia is one of the most selective universities in the country, and each year it receives many thousands of applications from highly qualified students.
In recent years, the acceptance rate has been around 3.73 percent. This means that only a small percentage of applicants are admitted, making it difficult to gain entry to the university.
At AdmissionSight, we have over 10 years of experience guiding students through the competitive admissions process to get accepted to the top universities in the world. On average, 75% of our students are admitted to an Ivy League university, Stanford, MIT, UChicago, and Caltech, one of the highest track records in the industry. Feel free to set up an appointment with AdmissionSight today to book your initial consultation.