Dartmouth Letters of Recommendation
How Many Letters Of Recommendation Does Dartmouth Require?
Dartmouth can better grasp your involvement and personality from different perspectives. How many letters of recommendation does Dartmouth require? First-year applicants need to submit three Dartmouth letters of recommendation and another highly suggested recommendation from a peer.
Required
Counselor Evaluation
A counselor evaluation is a written assessment of the applicant's academic standing, extracurricular activities, and personal character that is prepared by the applicant's school counselor or another school representative. Depending on the specifics of each case, it might cover other topics. Typically, this recommendation goes with the Secondary School Report.
Teacher Evaluation
A teacher evaluation, also known as a teacher recommendation, is a written assessment of an applicant's academic achievement, engagement with the course material and classmates, and personal character that is completed by an academic course instructor. Depending on the specifics of each case, it might cover other subjects as well.
Two instructor evaluations are required for Early Decision and Regular Decision applicants, ideally from core courses in high school. Meanwhile, transfer students must submit two assessments from college professors. A college evaluation is a written assessment of an applicant's academic achievement, engagement with the course material and classmates, and personal character that is done by your college instructors*. Depending on the circumstances, other subjects might be covered.
*Please be aware that teachers who have taught you online are accepted as legitimate referral sources by Dartmouth Admissions.
Strongly Encouraged
Peer Recommendation
Dartmouth highly advocates getting a peer referral so that the admissions officers can learn more about your hobbies and personality from a different angle.
A written recommendation for a candidate's candidacy from someone whom the applicant regards as a peer is known as a peer recommendation. It should not be someone who has a controlling or overseeing influence over the candidate. A classmate, teammate, sibling, cousin, coworker, friend from summer camp or school, debate partner, lab partner, or brother are a few examples.
Assigning and inviting your peer to complete the peer recommendation through the Common App is the quickest and most direct way to submit a peer recommendation. Additionally, you will have the chance to request a peer to submit a recommendation on your behalf through the Dartmouth application portal, which you will have access to following the Common App submission.
Optional
Arts Instructor: If you are submitting an art supplement for evaluation, kindly request that your art instructor submit a letter of reference using the Common App's "Other Recommender" section or, after you have applied, through the uploader on your applicant portal.
Additional Recommendation: You may upload an additional recommendation letter through your applicant site after applying or through the "Other Recommender" section of the Common App.
All Dartmouth letters of recommendation must be translated into English before being submitted, and all such documents bear the translator's signature and date. After the documents are sent in, the translations are verified.
What Should Be In A Dartmouth Recommendation Letter?
At such competitive colleges, a strong letter might help you stand out from the competition. What should be in a Dartmouth recommendation letter? In formal recommendation letters from professors and advisers, the emphasis is typically on your academic achievement and potential, as well as your prior achievements and potential.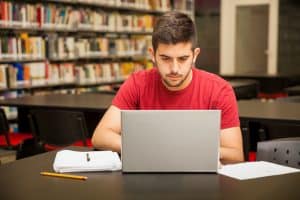 Peer referrals tend to be more intimate. A peer letter of reference is essentially a buddy arguing your case to a college as to why they should accept you as a student.
Counselor and Teacher Recommendation
College admissions committees give a lot of weight to the counselor's recommendation letter. The character, social skills, personal development throughout high school, and strategies for success in a particular major can all be discussed by school counselors. An honest appraisal of a student's likelihood of succeeding in college by a school counselor can help students who have received subpar results on standardized tests or have a low GPA.
Even though a student's academic progress might not be satisfactory, as a school counselor, you can provide a personal evaluation, explain any academic shortcomings, and perhaps even forecast post-secondary success.
For the teacher evaluation, consider all the teachers you had throughout high school when choosing whom to approach for a recommendation letter. Think about these queries:
Which ones were you familiar with? Who among them knew you best?
Did you have any teachers in particular whose classes you particularly excelled in?
On the other hand, was there a lesson in which you struggled but took the initiative to ask the teacher for assistance and perform better?
When you ask yourself these questions and whomever teachers come to mind are the possible writers for your Dartmouth letters of recommendation.
For the teachers, letters should be devoted to what they noticed about you inside the four walls of the classroom. Among the numerous factors that the teachers should discuss in the recommendation letters are:
A demonstration of the student's intellectual risk-taking.
What stands out about the student?
If relevant, how does the student compare to their peers as former pupils of yours?
Why should a certain college consider them if they are a strong academic fit?
Any tasks, initiatives, or papers that immediately come to mind.
Mastery of the subject matter.
Illustrations of the student's passion for learning and going above and beyond for it.
Of course, not every factor applies to every student and your instructors will probably be writing letters of recommendation for seniors who range from being "average" to being "the most extraordinary kid I have ever taught."
Regardless of a student's academic standing, discussing a student's character as directly witnessed by the teacher is one of the best ways to personalize a recommendation and make it come to life.
Over a quarter of college admissions officers regard a candidate's character to be a matter of great importance. An individual student's character is frequently on display in the classroom. Teachers should consider things like:
Describe the pupil's work ethic.
How do they respond to difficulty?
How do they interact with their fellow students?
Do they respond well to criticism?
Do they treat peers and adults with respect?
How do they connect with people that have contrasting opinions and beliefs compared to their own?
Speaking on such subjects in the Dartmouth letters of recommendation can significantly enhance an application's appeal. An admissions officer who has never met you in person may be able to relate to you better thanks to your teachers' remarks.
All college admissions authorities are looking for applicants who will contribute positively to their campus communities. The admissions staff uses these personality insights to assess a candidate's potential contribution to the incoming class.
Although a teacher's pen eventually produces a letter of reference, the student can also contribute. Give sufficient details to your counselor and teachers. Send a resume and a statement of purpose to all recommenders as soon as you have made your requests. This document outlines your academic and extracurricular college goals. Don't be embarrassed to list your greatest achievements both inside and outside of the classroom. Give them a more complete picture of your personality, including your breadth of interests, accomplishments, and hobbies.
Peer Recommendations
Further investigation reveals several qualities your peer ought to consider to write your referral. They ought to be:
A strong, captivating, and compelling writer.
Someone who can give personal anecdotes or examples of you showcasing your talents.
Someone supportive of your college aspirations.
Able to take the time necessary to write you an impressive recommendation.
Willing to learn about the schools you are applying to and what they're looking for in applicants.
It is a big responsibility and a great honor to write a letter of recommendation for a friend. Here are some actions you may take to guarantee that you provide a strong case for your friend if they ask you to carry out this crucial work for them.
What Is the Deadline For Dartmouth Recommendation Letters?
What is the deadline for Dartmouth recommendation letters? For the Early Decision (ED) round, applicants must submit their materials by November 1 to hear about admissions results by mid-December. Students who apply through this route agree to attend Dartmouth if accepted; ED acceptance is binding (barring extenuating circumstances such as unforeseen financial hardship).
Early Decision deferred candidates should give a succinct update on recent noteworthy academic, extracurricular, and/or personal accomplishments from January-February. Some candidates may desire to submit additional materials, such as updated test scores and/or new Dartmouth letters of recommendation.
Meanwhile, Regular Decision (RD) candidates must submit their applications by January 3 and will be notified of their admission status by the end of March or the beginning of April. Regular Decision applicants have the chance to be admitted in the spring, and once admitted, they have until May 1 to accept or reject their offer.
Peer recommendations can be sent beyond the deadline, but your Common App must be submitted online depending on the admissions cycle deadline chosen by the applicant. Within ten days of the application deadline, the peer recommendation would be of the utmost assistance to the Dartmouth admissions process.
What Are the Requirements To Get Into Dartmouth?
What are the requirements to get into Dartmouth? The requirements are the same whether you choose to apply for Dartmouth Early Decision or adhere to the Dartmouth early application deadline. The following is a list of the materials your application must contain:
Application fee or a fee waiver
Common Application
Dartmouth supplemental essays
Secondary school report
Two teacher evaluations
SAT/ACT (optional)
Peer recommendation (optional)
Please be aware that mailing SAT or ACT results from Dartmouth is optional for the Class of 2026. If you decide not to submit your test results, admissions may base their decision on your academic fit primarily on your GPA and course load.
Essays
A personal statement and three supplemental (writing supplement) essays are among the four essays that Dartmouth applicants must submit.
The Common App gives you access to Dartmouth's additional essay prompts and a selection of personal statement themes from which to choose. You must show the characteristics that define you. Your enthusiasm, intellectual curiosity, self-awareness, social awareness, or a combination of these, as well as your sense of humor. The admissions officers read every word you write, and it helps them get to know you better and the contributions you can make to Dartmouth.
Interview
After submitting your application, you might be given the chance to speak with a Dartmouth alumnus in person. For the 2022–23 application cycle, interviews will be conducted both digitally (by phone or video call) and in person.
An interview does not need to be scheduled. Your contact information is forwarded to volunteer alumni admissions ambassadors once you apply. The interview is then scheduled by the alumni using the email address you supplied in your application. Dartmouth only conducts alumni interviews and not on-campus interviews with admissions officers.
After you have submitted your application, interviews are scheduled. You will not be at a disadvantage in the admissions process if you don't have an interview. If you are given the opportunity to interview, it may teach you something new about Dartmouth and provide you a chance to express yourself a little more clearly in your application.
What Does Dartmouth Look For In Applications?
Every student accepted at Dartmouth contributes something special to the community—a mix of traits, life experiences, and perspectives that no other student possesses. The idea that the whole is greater than the sum of its parts is the basis of the holistic selection approach. This notion is the driving force behind Dartmouth's application review procedure.
What does Dartmouth look for in applications? Every application, regardless of GPA, class rank, or test results, is evaluated holistically because Dartmouth thinks that an application is more than just a collection of numbers.
The rigor of secondary school records, class rank, GPA, test scores, Dartmouth essays, Dartmouth letters of recommendation, extracurricular activities, and character/personal traits are all ranked by Dartmouth as being "extremely important" to the admissions process.
Interviews, first-generation status, legacy status, location, racial/ethnic status, volunteer work, paid employment, experience, and demonstrated interest are all "considered," but only talent and aptitude are rated as "important."
Dartmouth is looking for actual distinction in one or more of your extracurricular activities, not just that you completed the 10 slots on the Common App Activity List. You might have produced novel scientific research, won a renowned international math competition, been named one of the best cellists in the country, or created a significant humanitarian organization.
Of sure, having a stellar athletic career can be beneficial. About 25% of the student body participates in Dartmouth's 35 Division I sports teams. Athletes who are recruited will have an advantage in the admissions process.
Dartmouth has produced strong football, soccer, and hockey teams, even though it does not award athletic scholarships like other Ivy League colleges. But do not fall for it. The Ivy League is an athletic organization, but that does not mean the colleges in it don't prioritize academics.
Dartmouth is one of many institutions in this group that have rigorous entrance requirements and carry out significant research. Furthermore, only 6.2% out of the 28,336 candidates were accepted by Dartmouth for the Class of 2026.
If you are aiming to be part of the admitted students in the next admissions cycle, prepare your application materials as early as now. If you need further assistance, AdmissionSight has programs that could help you boost crucial components of your application. Schedule an appointment for your initial consultation with AdmissionSight admissions consultants right away.