Dartmouth Waitlist for 2025
Why do students get waitlisted?
Hearing about the news of being waitlisted for both the parents and the student can be frustrating, but why do students get waitlisted in the first place?
As graduates in high school come to grips with where they will go to college or where they plan to go, universities are swimming in an excess of students on their waitlist and have little intention of accepting the majority of them due to a lot of factors.
A college may waitlist a student for legitimate reasons. This is for a student that the institution is interested in accepting, but there may not be enough room in the class at such time for them wherein these students have a good chance of getting into the college. And had there been a greater student capacity in the college that could accommodate more, these students would have been accepted.
However, waitlists have grown to the point that the college could fill two or three times the size of the freshman class with the number of people they place on the waitlist. This growth in waitlists has occurred over the previous several years.
People have a lot of questions about why universities would put so many students on waitlists knowing that they couldn't admit most of them or any of them in a given year. The response is fraught with a lot of complications. It is done with both good intentions and smart thinking. Colleges are aware that a choice to place a student on a waitlist will seldom result in that student being accepted.
Waitlisting a student conveys a positive message without necessitating the provision of an explanation as to the reasons why the student was not accepted into the college. When students believe they were almost accepted into the school and that they may still have a chance of doing so, it might make the choice less devastating for them.
However, it is dishonest and irresponsible for institutions to keep tens of thousands of students on the waitlist well into the summer months without providing them with adequate information. At the Dartmouth waitlist for 2025, only a few thousand had been waitlisted and throughout the years, the college is oftentimes considered to admit more than 20% of the students on the waitlist.
Colleges will attest that they do not know what their yield rate will be in a particular year. The yield rate is the proportion of students who accept an offer of admission from an institution. However, yield rates frequently remain quite stable from one year to the next. Experts say that the truth of the matter is that certain educational institutions purposefully make use of waitlists to keep a tighter rein on their admission rate and to boost their yield rate.
Students who were admitted after being placed on a waitlist have a greater chance of enrolling than students who were admitted through Early Action or Regular Decision. A college wants the lowest possible acceptance rate since it does not have to admit as many students off the waitlist to convince them to enroll there.
Colleges are aware of the authority they possess when it comes to deciding whether or not to admit a waitlisted student. When a student is admitted off the waitlist, there is a psychological component involved. Students can feel enamored and even pushed to enroll at that college, the school that they nearly did not get into, which can be a factor in the decision-making process.
Students who are placed on for example Dartmouth waitlist for 2025 or other schools are required to immediately and, in some cases, repeatedly confirm their interest in attending the school. Some institutions required waitlisted students to provide a weekly confirmation of their interest in attending the school.
It is common practice for college admissions personnel to formally "pre-qualify" a student over the phone before accepting them from the waitlist. This is done to assure that the student would attend college after they are accepted. Pre-qualification is a method that universities employ to determine a student's level of interest in attending their institution by contacting them out of the blue and encouraging them to enroll.
However, one of the most well-kept secrets regarding the waitlist at most institutions is the fact that it gives preference to those who have more financial resources. When a college reaches the point where they have to start a waitlist, its budget for financial assistance may already be depleted, and at that point, the only students who are evaluated are those who did not apply for or qualify for need-based financial aid.
This is the reality of need-aware admissions at many different universities, which means that a student's ability to pay is taken into consideration when making admissions decisions. If you require financial assistance, however, finding a college's need-aware policy on that college's admissions website is about as likely as getting admitted to that college from the waitlist.
Even the institutions that claim their admissions process is need-blind are subject to a need-aware procedure when it comes to the waitlist. This is true even for the colleges that boast about not considering the financial need. Experts added that a few colleges deserve praise for at least recognizing that the waitlisting procedure takes a student's capacity to pay into consideration. This is something that almost no college would ever admit.
Is being on the waitlist basically a rejection?
Do several students believe that being on the Dartmouth waitlist for 2025 is the college's alternative to rejection, but is it the truth? Is being on the waitlist basically a rejection?
As we previously discussed, being placed on a college's waitlist such as on the Dartmouth waitlist for 2025 is similar to being placed in limbo between an acceptance and a rejection. You have not been accepted or rejected at this time. Neither of those outcomes has occurred. Nevertheless, the waitlist invariably results in either an acceptance or a rejection of the applicant. The student will be contacted at a later date by the institution or university to let them know whether or not they were accepted into the program.
In addition, being placed on the Dartmouth waitlist for 2025 is preferable to be denied entry altogether because it indicates that you still have a shot at enrolling there. According to the survey conducted by the NACAC, the typical acceptance percentage across all educational institutions for applicants who opt to remain on the waitlist is twenty percent, while the rate for selective educational institutions is seven percent. However, the higher the yield rate of the college the higher the chance that the waitlist is their lowkey or soft rejection of your application.
Do colleges waitlist overqualified students?
If you're one of the top students in your high school, you probably heard people saying that top students tend to be waitlisted during college admissions by some colleges. But is it truly a fact? Do colleges waitlist overqualified students?
The decision to place students who have an excessive number of qualifications on a waitlist at near Ivy private and public universities is a common practice made by admissions officers to safeguard their yield. It is common knowledge that the majority of highly selective universities already have a solid grasp on the candidates they receive and the demographic profile of their incoming classes for the past ten or twenty years. They are aware of who will most likely attend if they are admitted and who will not attend if they are accepted.
If all universities accept all highly eligible candidates, then all yields will decrease because the most competitive applicants will receive 0 rejections from the 20 institutions to which they apply, but they will only attend 1. (19 competing colleges lose yield value). And not one of the colleges is interested in having a poor yield. Therefore, it is to their best advantage to turn down a significant number of applications to maintain their acceptance rate at as low a level as is humanly possible. This will help them maintain a high level of prestige, and it will also protect their yield.
In place of this, today's educational institutions employ complex models that allow for the statistical prediction of the number of graduates a class will produce based on the academic profiles of the applicants. In addition to that, they keep waitlists so that their classes will always have the appropriate number of students. Therefore, there is no need to worry about them turning down a competent student because they will never do so unless it is abundantly clear that the student views the college as a very safe option and did not put in the effort to prepare a genuine application.
What is Dartmouth's Acceptance Rate for the Class of 2025?
Learning about the acceptance rate can be crucial in determining the chances of getting off the Dartmouth waitlist for 2025. So, "What is Dartmouth's acceptance rate for the class of 2025?"
Dartmouth has offered admission offers to 1,749 individuals out of a total of 28,357 applicants for the Class of 2025. This marks a 33 percent increase over the previous year's candidate pool of 21,392 students. For the first time in Dartmouth's history, the acceptance rate is less than 6.17 percent, and the overall number of admissions offers is at its lowest in forty years. Similarly, the number of scholarship chances for the newly accepted class hit a record level.
48% of Class of 2025 students self-identify as Black, Indigenous, or other people of color (BIPOC). Students are from 51 tribes and Indigenous communities around North America. 17% of students are the first in their family to attend college, a record high. Nine percent of Dartmouth students are children of alumni.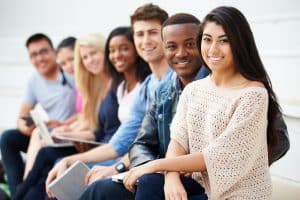 Accepted students come from all 50 states, including DC, Puerto Rico, and Guam. California has the largest cohort, followed by New York, Massachusetts, New Jersey, and Texas. 15% are foreign-born or live abroad. Most participants are from Canada, China, the UK, India, and Brazil.
50% of the approved class is eligible for $51.6 million in need-based Dartmouth scholarships. This is more than last year's $45.8 million. The average scholarship stipend is now $60,556, up from $55,600. Foreigners received $9 million in scholarships.
17.2% of the incoming class should qualify for Pell awards, a new record. These funds go to students from the lowest-income quartile.
Early admission was granted to 591 students and this year's Early Decision applications totaled 2,664.
In a normal year, Dartmouth welcomes admitted students in April for Dimensions of Dartmouth. This program lets prospective students meet teachers and current students, see classes, and experience college life firsthand. Dimensions won't be held on campus for a second year due to Dartmouth's response to COVID-19. Approved students will have access to a full online schedule in April.
How many students get accepted off the Dartmouth Waitlist for 2025?
According to the most recent data available, the waitlist offer was presented to 2,151 students at Dartmouth College, of which 1,381 accepted the position. However, there is no specific statistic that can be given regarding how many students get accepted off the Dartmouth waitlist for 2025.
With this, the waitlist is not simply a state of limbo between acceptance and rejection; rather, it is a multi-purpose weapon for institutions and one that has been demonstrated to work to their advantage. As a result, an increasing number of students are placed in an ambiguous state known as the waitlist. It is difficult to determine the reason for any particular waitlisting; nonetheless, if you are ever waitlisted or included on the Dartmouth waitlist for 2025, keep in mind that despite the uncertainty, there is still the possibility of being accepted, and there are certain things you can do if you're waitlisted.
Here at AdmissionSight, we provide particular factors to remember in the following for you to determine if any of them can help you get off the waiting list.
Have a decision. Be firm with whether to stay or not on the Dartmouth waitlist for 2025. In the email informing you that you have been placed on a waitlist, you will typically be asked to confirm whether or not you would like to remain on the Dartmouth waitlist for 2025. Therefore, check the email a second time and ensure that the institution is aware of your desire to be placed on the waitlist.
Inquire about supplemental materials. Check to see if the school has issued a list of things that they require students to have with them. This could mean greater marks on tests and grades overall, as well as more letters of recommendation and other such things. Also, make a note of the things that a school, in particular, does not want the students to have.
There may be a notice asking you not to provide any more information or materials; if so, you should follow that request. If you are unsure as to whether or not you should provide specific information, it is always alright to send an email to an admissions counselor from the school or phone the admissions office to inquire as to whether or not they believe it is suitable.
LOCI. Prepare a Letter of Continued Interest (LOCI) or a waitlist letter, and send it off to convey your continued interest. This letter needs to make it quite apparent that "Yes, I do want to attend your school, and in fact, it is one of my top choices for educational institutions". It also provides the opportunity to discuss any new information, such as honors and awards that you have received or updates to initiatives that you have been working on.
Never panic. You need to calm down and think about being on the Dartmouth waitlist for 2025 carefully. Avoid instilling negative thoughts and emotions because every predicament always has a solution. Following these procedures, you will have completed everything that was within your power to do to signal your interest in the institution and boost your chances of being accepted there. Do not make repeated attempts to get in touch with the institution to inquire about the status of your application. Recognize that you have given your utmost effort in this endeavor, and be proud of yourself whatever the final result is.
Is there a considerable number of people on Dartmouth's waitlist?
Seeing the number of students included on the Dartmouth waitlist for 2025 above and considering the total number of applicants for the Class of 2025, the answer to "Does Dartmouth waitlist a lot of people?" is that the college has a considerable number of waitlist – it is not too many or not too little in number.
In most colleges in the nation, a seat on the waitlist is offered to a percentage of applicants that is lower than 10%, and the number of candidates who are offered admission from the waitlist varies from year to year, ranging from none to some years to dozens in others.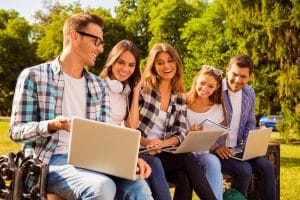 Be sure to look at official sources first whenever you are researching information regarding the Dartmouth waitlist for 2025. You should be able to get a sufficient quantity of material on your school's admission website, in the admissions office, and in publications with a good reputation to have a better understanding of your possibilities. You need to be very careful about which sources you put your faith in because not all of the information that you find on the internet regarding a specific school or its waitlisting procedure will be accurate.
Remember to bear in mind that admission and waitlist numbers might vary from year to year, which means that the number of students who are accepted off the waitlist this year could wind up being significantly different from the number of students who were accepted the previous year.
In addition, waitlist figures may not be accessible for all schools; in addition, some educational institutions opt not to make this information publicly available such as the total number of students admitted off the Dartmouth waitlist for 2025. If this is the situation, you should approach the problem with the mindset that it is highly likely that you will not be able to get in off the waitlist (as opposed to listening to rumors on forums or through word of mouth).
Your first move should be to officially tell the school of your decision regarding whether or not you will take a spot on the waitlist of a certain school, regardless of whether or not you ultimately decide to accept that spot. If you choose to take a space on the waitlist, be sure that you have a good understanding of the procedures and policies that the school has in place. Again, these will vary from school to school, so if you have any questions or concerns, be sure to read up on the school's website or get in touch with the admissions office.
As previously mentioned, if you can do so, you should also take into consideration providing the school with any fresh achievements, test results, or letters of recommendation that you may have received since you last communicated with the institution. Even though you might not be aware of the exact number of other waitlisted students competing with you for a spot in the class, it is still in your best interest to present the most compelling version of yourself possible by sending a waitlist letter that is informative, full of passion, and expertly written. This can only help your chances.
If you're in dire need of professional help regarding being placed on the waitlist and need an expert's advice, you're in the right place here at AdmissionSight. Our team of experts has several years of reliable experience in guiding students during their college admission. Feel free to contact us, we're always ready to help.