Does Yale have Early Action?
Does Yale have early action? According to the most recent report from US News & World Report, Yale holds the #5 spot among National Universities and the #2 spot for Best Undergraduate research/creative projects. Yale University, a member of the Ivy League, is recognized not only as the third finest school in the country but also as the first best value among schools in the United States.
Yale is one of the most competitive colleges in the country. But even in the midst of ground-breaking research, technological advancement, and imaginative invention, the institution has managed to preserve a sense of its history, a legacy that distinguishes it even from other colleges that are members of the Ivy League.
So, does Yale have early action option for admission? Candidates have the option of applying to Yale through either the Single-Choice Early Action program or the Regular Decision program. You have the option of applying to Yale's Single-Choice Early Action program if you would like a decision on your admission by the middle of December (otherwise known as Restrictive Early Action).
Candidates who are offered admission early do not need to react to the offer of admission until May 1 and are free to apply to other institutions through the Regular Decision application process. This aspect of the program is similar to other non-binding plans. If you were granted early admission to Yale, for instance, you would still have time in the spring to evaluate the various financial assistance packages that are being offered.
If you want to apply for Single-Choice Early Action at Yale, you can't also apply for Early Action or Early Decision at any other schools, with a few exceptions. This is one of the numerous ways that Yale's Early Action plan differs from many other programs.
If you submit an early application to Yale, you are indicating that the only Early Action/Early Decision application you intend to file is Yale's, unless another early application you submit falls under one of the exceptions that are listed below. Whether does Yale have early action option for admission or not, if you submit an early application to Yale, you are indicating that you are interested in studying at Yale.
The deadline to submit the Common Application or Coalition Application, along with the application fee or a request for a price waiver, for Single-Choice Early Action is November 1st. Midway through the month of December, students will be informed of the admissions committee's decision. Students who have been offered admission will have until May 1 to make a decision regarding whether or not to accept the offer.
Submission of Applications to Additional Colleges and Universities
You have the opportunity to apply to another university's early admission program in the following manner if you are a candidate for Yale's Single-Choice Early Action program:
You have the ability to submit an application to the rolling admission program of any non-binding college.
You are permitted to submit an application to any public institution at any time, provided that acceptance is not obligatory.
You are permitted to submit an application to the Early Decision II program of another college; however, the notice of admission must take place after January 1st. You are required to withdraw your application to Yale if you are offered admission to attend another college through the Early Decision II binding program.
You have the option of submitting an application to the Early Action II program at another college.
You are free to submit an application to any school located outside of the United States at any point in time.
The Application Procedure for the Single-Choice Early Action
In the area of the Common Application or Coalition Application devoted to Yale-specific questions, applicants should ensure that the "Restrictive Early Action" box is checked before submitting their applications. Then, make sure to submit those online forms before the 1st of November.
Whether does Yale have early action option for admission or not, you should expect to get Yale's decision regarding your application around the middle of December. There are three different outcomes that could occur:
An offer of enrollment in the freshman year of the program
The refusal to allow access
Postponed consideration to the next regularly scheduled decision
The final option, "deferral," indicates that the admissions committee has decided to postpone making a judgment and will re-evaluate your application along with the other candidates who applied for the Regular Decision. Applicants who have been deferred will be notified of the final decision by April 1. Applicants who were not accepted into the program using the Single-Choice Early Action option are ineligible to receive any additional consideration for admission during that application cycle.
Evaluation of Single-Choice Early Action Applications
Candidates who submit an application for Single-Choice Early Action are considered using the same criteria as those who submit an application for Regular Decision.
If you want to use the Single-Choice Early Action program, whether does Yale have early action option for admission or not, you should think about how strong your record is at the time of application because senior grades are not always accessible for early candidates.
Does Early Action Give You an Advantage?
Does Early Action give you an advantage? Using the Single-Choice Method There is no correlation between applying for Early Action and an increased chance of admission to Yale. Historically, the rate of admission among early applicants has been greater than the total acceptance rate. This is due to the fact that many of our most qualified applicants, who come from a diverse range of backgrounds and have a wide variety of interests, apply early.
Therefore, Yale offers the following piece of advice to prospective students: Apply for Single-Choice Early Action if you wish to receive a decision in the middle of December and you are certain of the credentials you will be presenting to the admissions committee early in your senior year. In order to be considered for admission, an Early Action candidate needs to meet all of the same requirements as a regular pool applicant does.
The most important things to do are to conduct a thorough college search and conduct a detailed evaluation of your preparation to submit a compelling application as early as November 1. Candidates who, for whatever reason, require more time to complete their application will benefit more from Yale's Regular Decision procedure.
When submitting a college application via single-choice early action, a prospective student is making it very obvious that the institution in issue is his or her top choice. There is simply no other way to express interest more clearly than by applying early, and universities can considerably boost their yield if they enroll candidates who have clearly demonstrated interest in attending their institution.
Although you are not required to attend the college, it is clear from the note you sent that you intend to give serious consideration to enrolling there. A high yield is tremendously beneficial to the admissions office because it allows the institution to acquire the students it wants, it allows the college to better forecast the size of the incoming class, and it allows the college to rely less on waitlists.
Yale Acceptance Rate
What is the current Yale acceptance rate? You may believe that your prospects of being accepted into Yale are extremely remote, much like a large number of other high school students. The way that people talk about Yale makes it sound as though gaining admission there will require nothing short of a miracle. Considering that Yale is one of the most selective colleges in the country, this is not surprising.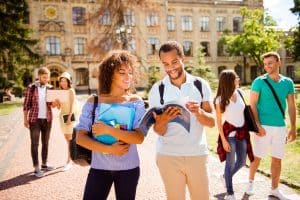 Nevertheless, despite the fact that Yale's admissions rate has been falling over the past few years (6.3 percent for the class of 2022 and 4.4 percent for the class of 2026), it is still possible for you to join the Bulldogs.
You may get the grade point average and standardized test scores you need to remain competitive and gain a slot at Yale if you put in the effort, practice, and determination that are required.
Current Yale Admission Statistics
You should research the admissions process at Yale before submitting your application there. The admission rate for the class of 2026 at Yale University was 4.4%, which is a lower percentage than it has been in recent years. Out of the total of 50,015 applications received, they only accepted 2,234 students (regular applications, early applications, and deferral applications)
| | | | |
| --- | --- | --- | --- |
| | Number of Applications | Accepted Students | Acceptance Rate |
| Regular Applications | 37,495 | 1,434 | 3.8% |
| Early Applications | 7,288 | 800 | 10.9% |
The Results of Yale University's Regular Admissions Process for the Class of 2026
There will be a total of 2,234 students in Yale's class of 2026 because the university could only accept 1,434 applicants during its regular admissions cycle. According to the most recent data provided by the Common Application, the record number of applications is in line with what was expected.
According to the data presented, the number of college applications has increased across the country, particularly at Ivy League and other highly selective colleges. Students are submitting applications to an increasing number of colleges, therefore it's possible that many of those schools do not require them to have SAT or ACT scores.
Yale Early Admissions Results for the Class of 2026
What are the most recent Yale Early Admissions results for the class of 2026? In December of 2021, Yale made the results of its early admission process for the Class of 2026 public. It was disclosed that a total of 800 applicants had been granted early admission, making the acceptance percentage 10.9%. The early action applications were selected from a pool of 7,288 candidates, which is the second highest number in Yale's history.
The acceptance percentage increased little when compared to the previous year when it stood at 10.5% of early action applications, which equaled 837 students receiving an offer of admission. On the other hand, when compared to other cycles, both this year and last show signs of rising exclusivity. Early acceptance rates for the classes of 2024 and 2023 were 13.8% and 13.2%, respectively, with 796 and 794 students being granted admission, respectively.
According to the report from the Office of Undergraduate Admissions, an additional 31 percent of early applicants were deferred for reconsideration while regular decision deliberations were taking place, 57 percent of early applicants were rejected, and one percent of early applicants withdrew or submitted an incomplete application.
In addition, Yale was matched with 81 QuestBridge students through the QuestBridge National College Match Scholarship. This number represents the second highest number of matches in the nearly 15 years that Yale and QuestBridge have collaborated. QuestBridge students are applicants with high academic achievement and low family income. These students will arrive on campus in the autumn of 2019 with a parent share award of $0, making their financial aid package the most generous one offered by the College.
Between QuestBridge and early action, Yale has extended offers of admission to 881 prospective students who would like to join the class of 2026. This represents a slight drop when compared to the total number of 909 students to whom Yale extended offers of admission at this point in the previous admissions cycle. Even though it is mandatory for QuestBridge matches to accept their offer of admission, early action admits have until May 2, 2022, to select whether or not they will enroll at Yale and begin their studies there.
The Yale University Class of 2026 will be the first to benefit from the four years of changes to financial assistance that were announced during the fall semester. These modifications, which will take effect for the 2022-2023 academic year, include increasing financial assistance for students attending Eli Whitney and doing away with the need that students to make a contribution based on their income.
When does Yale Release Decisions?
When will decisions be made public by Yale? Some high school students submit their college applications early because they believe doing so will improve their chances of being accepted. Because submitting an application before the early deadline demonstrates that you have a strong interest in the institution, and because it allows your application to be reviewed before those of regular decision applicants, it can improve your chances of being accepted. Everything that pertains to Yale has to be handed in by
The first of November for Early Action with a Single Option
The first of the month of January for the Regular Decision
Midway through the month of December, admissions decisions for candidates who applied through Single-Choice Early Action will be made available online. By the 1st of April, decisions on candidates applying through the Regular Decision process will be made available online via the Yale Admissions Status Portal.
Applicants who submitted their applications through Early Action or Regular Decision have until May 1 to respond to an offer of admission. Decisions are only made available to prospective students through the Yale Admissions Status Portal. An online application for either the Common Application, the Coalition Application, or the QuestBridge National College Match must be submitted by the applicants no later than the specified dates.
Admissions Chances
What are the admissions chances of students who are considering attending Yale? The admissions process at Yale University is notoriously difficult due to the university's low acceptance rate and exceptionally high average SAT and ACT scores. The admissions procedure at Yale, on the other hand, takes a more holistic approach and considers criteria in addition to grades and test results.
Your application will be strengthened if you participate in important extracurricular activities, write a compelling essay for the application, and have glowing letters of recommendation, in addition to maintaining a hard course schedule. Even if a student's SAT or ACT score is outside of Yale's range, they may still be given considerable consideration if they have a very engaging story or have accomplished something noteworthy.
The majority of students whose applications were accepted by Yale had SAT (ERW+M) scores higher than 1300 and ACT composite scores higher than 28. The higher your test scores, the more likely it is that you will be accepted into the program of your choice. A combined SAT score of at least 1400 or an ACT composite score of 32 or higher is typical.
Nearly all of the successful applicants had grade point averages in high school that were in the A range and GPAs that ranged from 3.7 to 4.0. You should think of Yale as a reach school regardless of how well you perform on standardized tests and how good your grades are. Yale seeks individuals who are outstanding academically and who possess skills and talents that will meaningfully contribute to the enrichment of the campus community.
If you need help putting the finishing touches on your early applications, or want some advice on whether or not applying Early Decision or an Early Action is a good option for you, at AdmissionSight, we have over 10 years of experience guiding students through the competitive admissions process, including our athletic recruitment program.
AdmissionSight can help you put your best foot forward when applying to college this fall. Contact us today for more information on our services.