Facts about Brown University Sororities
Brown University in general
Want to get to know facts about Brown University sororities? Before getting to know the list of Brown University sororities, let's first discuss Brown University in general.
One of the best universities in the country, Brown University is known for its academic excellence, highly selective admissions process, and reputation for academic excellence.
There are many different academic programs available at the university, including undergraduate, graduate, and professional degree programs, and it has a diverse student body.
Brown University is known for both its academic programs and its research and new ideas. Many of its faculty members and alumni have made important contributions to their fields.
Brown University is a pricey institution, though, and many students may need to take out sizable loans or look for other forms of financial aid to pay for tuition, room, and board. The university is also situated in a small town, which might not be ideal for students looking for a more urban or global experience.
In the end, whether or not Brown University is worth it will depend on a number of personal factors, such as academic interests, financial resources, and personal preferences. Before choosing Brown University or any other college or university, students should carefully think about these things.
Pros and cons of joining a sorority
What are the pros and cons of joining a sorority? Joining Brown University sororities can have a variety of potential benefits, AdmissionSight listed some: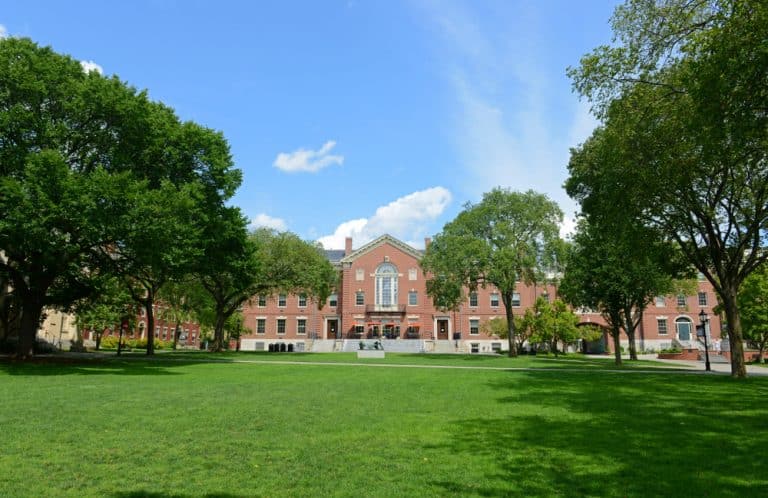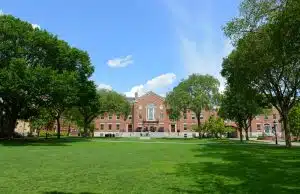 Networking and community: Sororities provide a strong sense of sisterhood and community that can last a lifetime. They also offer networking possibilities, which are advantageous for potential future job choices.
Leadership opportunities: Sororities give their members a lot of chances to lead, which helps them improve their skills and take on important roles in the group.
Social life: Sororities offer social events and activities like mixers and formals, which can be a good opportunity to make friends and meet new people.
Philanthropy and service: Members of many sororities have access to a range of opportunities for community service. These organizations place a major emphasis on philanthropy and service.
While there can be many benefits to joining a sorority, there may also be potential drawbacks to consider, including the following:
Financial cost: Due to membership fees, dues, and other costs connected with events and activities, joining a sorority can be expensive.
Time commitment: Sororities require a lot of time because they have a lot of meetings, events, and service projects that can get in the way of other things, like school or personal life.
Social pressure: Certain sororities may have a significant focus on looks and social standing, which can create pressure and stress for members.
Hazing: This activity is prohibited and against university standards because it involves the use of physical or mental harm. That still happens in some sororities, though, so it's crucial to be informed of the possibility before entering.
Brown University sororities
These four sororities are housing-based groups affiliated with the Brown Panhellenic Council. This council operates on democratic principles, facilitating collaboration among the four sororities. Members of the Brown Panhellenic Council are expected to adhere to both the written and underlying principles of all National Panhellenic Conference (NPC) Unanimous Agreements and policies, demonstrating their commitment to these guidelines.
Alpha Chi Omega
In 1979, Alpha Chi Omega established the initial sorority presence on campus making it the first sorority on the campus. Since that time, the members of the Zeta Theta chapter have remained deeply committed to philanthropic endeavors, academic pursuits, and, above all, fostering a strong sense of sisterhood.
The sisterhood comprises a diverse and devoted group of young women with a wide array of interests, spanning from child psychology to biomedical engineering, classics to East Asian studies. Ultimately, the group is a distinct community of Brown University students who have been fortunate enough to discover the bonds of sisterhood.
Delta Gamma
During the spring of 2018, Delta Gamma established its presence in Providence, Rhode Island. Following a three-month installation period, Theta Delta became an officially chartered chapter and warmly embraced 55 new women into the Delta Gamma Sisterhood. Delta Gamma, founded in 1873 by three women who cherished the principles of friendship, education, social responsibility, and character, lives by the motto "Do Good."
Delta Gamma members are dedicated to creating a positive impact through raising awareness, engaging in service activities, and organizing fundraising efforts. Delta Gamma also champions its own philanthropic cause, "Service For Sight," with a focus on supporting individuals with visual impairments.
Kappa Alpha Theta
Kappa Alpha Theta, the pioneering Greek letter sorority for women, was initially established in 1870 at DePauw University, and it made its presence at Brown University in 1897 as the Alpha Epsilon Chapter. The organization's visionary founders—Bettie Locke Hamilton, Alice Allen Brant, Bettie Tipton Lindsey, and Hannah Fitch Shaw—demonstrated remarkable forward-thinking when they created the very first all-women fraternity. By choosing Theta, you are becoming a part of a tight-knit sisterhood that highly values qualities like intellectual curiosity, leadership potential, dedication to service, and personal excellence.
The sisterhood's bonds are forged through various activities, including collaborative study sessions at the SciLi, heartfelt family dinners with big and little sisters, cheering each other on at athletic events, engaging in community service initiatives, and enjoying programs like "Queer Thetas" where the queer members educate fellow sisters on biases and inclusivity within the community. They also engage in fitness together through activities like spin classes.
To support their philanthropic efforts, they organize two annual events that benefit CASA (Court Appointed Special Advocate). Their chapter has received national recognition as a "Bronze Kite" for their accomplishments, and the group was honored at Brown for their Diversity and Inclusion Initiative of the Year in 2019.
Kappa Delta
In the spring of 2013, Kappa Delta officially established its presence at Brown University, marking the inception of the first KD chapter in Rhode Island. They take great pride in our vibrant community, which comprises a diverse and accomplished group of women. The members bring a wide range of interests and achievements to the table, making each woman unique.
Furthermore, their diversity extends across geographical boundaries, with members hailing from various parts of the United States and the world, including England, Ghana, China, Germany, South Korea, and Hong Kong.
In the spirit of Kappa Delta's philanthropic commitment, they actively raise funds for Prevent Child Abuse America through a "Dunk and Dodge" event, a lively combination of dodgeball tournament and paint party, which has become an eagerly anticipated tradition each spring. Additionally, they engage in activities with the local Girl Scouts troop, aiming to instill confidence in young girls and contribute positively to the community.
To foster closer bonds among sisterhood, they regularly organize group activities such as movie nights, pumpkin-picking outings, and group yoga sessions. Moreover, they annually host an event during International Women's Friendship Month, celebrating the strong friendships within the chapter and building connections with other sororities on campus.
What are the organizations that female students can join at Brown University?
What are the organizations that female students can join at Brown University? At Brown University, female students can join a variety of groups, apart from Brown University sororities. These are a few instances:
Women's Leadership Council: Through numerous programs, events, and networking opportunities, this group works to encourage and empower women leaders at Brown University.
Women in Science and Engineering: Through community development, mentoring, and outreach initiatives, this student organization supports the advancement of women in STEM disciplines.
Brown Women's Rugby Club: This group gives female rugby players the chance to compete while creating a welcoming environment for the sport.
Brown Women in Business: This student organization offers mentorship, workshops, and networking opportunities for women interested in business and entrepreneurship.
Society of Women Engineers: This group is committed to advancing diversity and inclusion in engineering as well as boosting the representation of women in the field.
Brown Women's Center: At Brown University, the Women's Center serves as a resource and support facility for women and gender minorities. It offers a range of services, such as advocacy initiatives, workshops, and counseling.
Women's Ultimate Frisbee Club: This group fosters a sense of community while giving women the chance to participate and compete in the sport of ultimate frisbee.
These are just a few of the several groups that Brown University's female students might join. Numerous other groups and organizations for students are open to people of all genders and backgrounds.
Are there secret societies at Brown University?
Are there secret societies at Brown University? Brown University has a history of secret societies, just like many other universities. While some of these cultures are still in existence today, others have long since ceased to exist.
However, the members of these societies typically keep their identities and activities a secret, and the institution does not formally recognize or support them.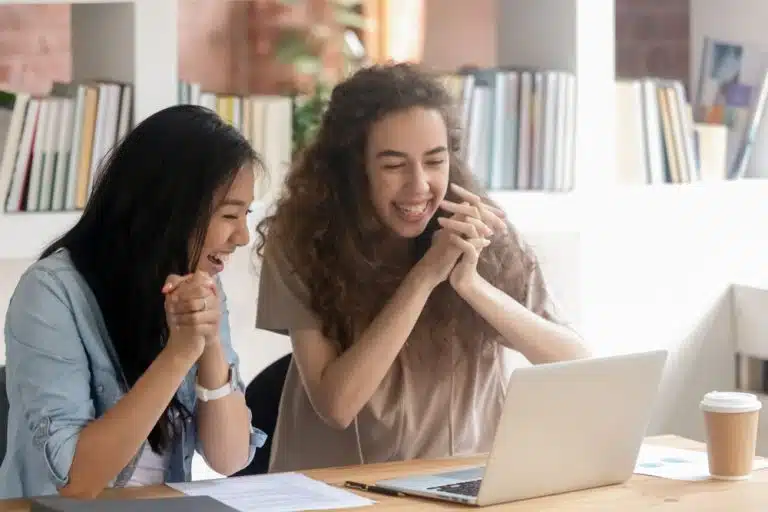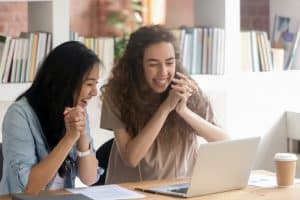 The Chancellors, the Cowl and Key Society, and the Sphinx Club are a few of Brown University's best-known secret organizations. These organizations are claimed to be made up of students who have excelled in academics, athletics, or leadership, and they frequently take part in volunteer work and charitable endeavors.
It's important to remember that the existence of secret organizations at campuses like Brown University has generated discussion and controversy. Some people who don't like these societies say that they encourage elitism, isolation, and secrecy.
Others, though, say that they give people chances to do good things, grow as leaders, and build stronger communities. If you're thinking about going to Brown University, it is best to make an appointment with AdmissionSight for your first meeting.
We, at AdmissionSight, the world's leading Ivy League and college admissions consulting company, can help you get a better chance to be at your dream school. Our admissions specialists can help you choose the best Brown University courses and design an academic program that fits your interests and objectives.
In AdmissionSight, our college admission experts will provide the necessary guidance every step of the way. You can get assistance to make sure you get into the college of your choice. In order to help you plan your entire college career and make sure you get accepted to the college of your choice, AdmissionSight will evaluate your academic and extracurricular profile and give you a roadmap.
We will also be able to help you maintain your academic direction and competence so that you won't simply rely on athletic scholarships.
AdmissionSight is the world's leading Ivy League and college admission consulting company. You may obtain all the necessary advice from the team by making an appointment. Book your consultation today!