Fun Facts About Northwestern University
Northwestern University at a glance
A quick look at Northwestern University will help us understand what kind of university it is. For the same reason, there are a lot of fun facts about Northwestern University that one can learn about. 1851 marked the establishment of Northwestern University as a comprehensive, private university. It provides an unusual degree of flexibility and a diverse range of options for academic specialization.
The Weinberg College of Arts and Sciences, the Schools of Education and Social Policy, Law, Music, and Speech, the Graduate School, the Kellogg Graduate School of Management, the McCormick School of Engineering and Applied Science, the Medical School, and the Medill School of Journalism all, provide educational opportunities for students.
Students have the option of selecting from among over 70 pre-existing majors or coming up with their own non-traditional combinations. In addition, a significant portion of the students participates in various field experiences, internships, and programs that combine work and academic pursuits as part of their academic curriculum.
Also, one of the fun facts about Northwestern University is that it is situated near the city of Chicago. Because Chicago is only 30 minutes away, students can enrich their undergraduate experience by taking advantage of the music, theater, and museum offerings and the sports and entertainment options of a world-class city. Everyone can find its 250-acre campus in Evanston, situated approximately 12 miles north of Chicago.
Northwestern University in numbers
The numbers of Northwestern University show its competence as a reputable university. There are 443 national universities in the United States, and Northwestern University is ranked tenth among them.
At Northwestern University, there are six students for every member of the teaching staff, and fewer than twenty students are enrolled in 76.3% of the institution's classes. The typical retention rate for first-year students is 98%, which is an indicator of how satisfied students are.
The admissions process at Northwestern University is among the most competitive, with only a 7% acceptance rate. A score between 1460 and 1560 on the SAT or between 33 and 35 on the ACT is required for admission. This score is achieved by half of the applicants. However, one-quarter of applicants who were accepted had scores that were higher than these ranges, while one-quarter of applicants had scores that were lower than these ranges.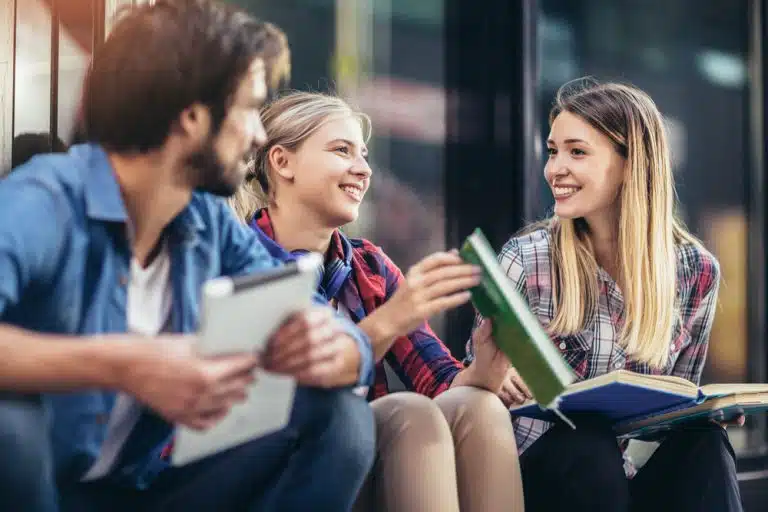 At Northwestern University, 44% of full-time undergraduate students receive need-based financial aid, and the average scholarship or grant award for students with demonstrated financial need is $57,259.
Facts about Northwestern University
There are many facts about Northwestern University that one can learn. This is important, especially if you are still considering entering that university. Some of those facts include the following:
One of the fun facts about Northwestern University is about its notable alumni. Not only are Stephen Colbert and David Schwimmer both graduates of their respective universities, but they also attended the same school together. More to the point, they both participated in an improv troupe known as "The No-Fun Mud Piranhas" at one point and have recently reminisced about their early days in the theater industry.
They are not the only famous people who have graduated from this institution. The School of Communication at Northwestern University produced actors Marg Helgenberger, Zach Braff, and Richard Benjamin; they all graduated from the theater program. In addition to Seth Meyers and Brad Hall, Julia Louis-Dreyfus and Anna Gasteyer are also graduates of this institution.
Other notable graduates include former Chicago Mayor Rahm Emanuel, retired United States Supreme Court Justice John Paul Stevens, Meghan Markle, Duchess of Sussex, ESPN commentator Michael Wilbon, and Gwynne Shotwell, President and Chief Operating Officer of SpaceX.
In the 1940s, the Dolphin Club of the university needed to raise money to travel to a swimming competition, so they put on a musical production to raise the funds they needed. This is one of the fun facts about Northwestern University because it has only grown into much more. And this event is now the largest student-run musical production in the country. In addition, it has a long list of famous people who graduated from the institution, such as David Schwimmer, Warren Beatty, and Tony Randall.
Charles Mayo, who received his medical degree from Northwestern University in 1888, established a medical practice that has since grown to become one of the most successful in the United States.
A never-ending list of things can cause college students to stress, such as performing well in their classes, locating the ideal internship, and keeping up with their social obligations. In addition, there is almost always a club at each school that contributes to funding such causes.
As such, one of the fun facts about Northwestern University is that it ensures that you are working hard to achieve what you want and doing so in a way that brings you joy. The Happiness Club at Northwestern University never fails to disappoint.
One of the fun facts about Northwestern University is how it encourages its students, alumni, faculty, and staff to dance for a cause. Since its inception in 1975, the Northwestern University Dance Marathon (NUDM) has raised more than $16 million. It is the largest charity event organized and run by students in the country.
Throughout its 230-year history, Northwestern University has established several rituals and customs. For instance, Armadillo "Dillo" Day was first celebrated in 1972 as a way to pay tribute to the official mammal of Illinois. Today, it is the largest student-run music festival in the United States.
The Wildcats are known to have an intense roar. It is no surprise that one of the fun facts about Northwestern University is about showing school pride. Students are required to jingle their keys before starting each game as part of another tradition. When Northwestern is playing defense, these players will also make noise and hold their hands in a claw-like position to distract the opponent.
Beginning in the 1940s, students started painting what was originally a fountain called "The Rock," which had been donated by the Class of 1902. Even in modern times, people continue to leave written messages, pictures, and other symbolic representations of the Rock. In addition to this custom, there is a tradition of standing watch over the Rock in the days leading up to the start of painting on it.
As a customary gesture of goodwill, the incoming first-year class is invited to participate in the annual March Through the Arch, which is a procession led by the marching band through the Weber Arch. They celebrate their accomplishments and time spent at Northwestern by "Marching (Back) Through the Arch" during their senior year, which takes place just before Commencement Weekend.
Now that you have an idea about Northwestern University, your college admissions to that university should be next on your mind. To ensure that you get into Northwestern University, you can get help with AdmissionSight. With ten years of experience with college admission experts, Admissionsight can help you get into Northwestern University. You can talk to our experts today to get an initial consultation.