How to Get Into Wake Forest: A Step-by-Step Guide
Wake Forest University is a prestigious institution known for its rigorous academics and close-knit community. Located in Winston-Salem, North Carolina, Wake Forest offers students a unique combination of intellectual engagement and personal growth. In this comprehensive guide, we will walk you through the process of getting into Wake Forest, from understanding the university to navigating the application process and beyond.
Understanding Wake Forest University
Overview of Wake Forest University
Let's start by taking a closer look at Wake Forest University. Founded in 1834, Wake Forest is a private research university with a strong liberal arts foundation. It offers undergraduate programs in various fields, including humanities, social sciences, natural sciences, and business.
Wake Forest University is nestled in the beautiful city of Winston-Salem, North Carolina. The campus spans over 340 acres and features a mix of historic and modern buildings. The university takes pride in its picturesque surroundings, providing students with a serene and inspiring environment for their academic pursuits.
With a rich history dating back almost two centuries, Wake Forest University has established itself as a leading institution in higher education. Its commitment to academic excellence and holistic development sets it apart from other universities.
The Importance of Academics at Wake Forest
Academics are at the heart of the Wake Forest experience. The university is known for its challenging curriculum, which emphasizes critical thinking, intellectual curiosity, and the pursuit of knowledge. Wake Forest's small class size of  11:1 allows for meaningful interactions between students and professors, fostering a collaborative learning environment.
At Wake Forest, students have the opportunity to engage in interdisciplinary studies, exploring the intersections between different fields of knowledge. The university encourages students to think beyond the boundaries of traditional academic disciplines, promoting innovative and creative approaches to problem-solving.
Wake Forest also offers diverse academic opportunities, including study abroad programs, research opportunities, and internships. These experiences provide students with a broader perspective and enhance their professional development. Students can immerse themselves in different cultures through study abroad programs, gaining a global perspective that enriches their understanding of the world.
Research opportunities at Wake Forest allow students to work closely with faculty members on cutting-edge projects. From scientific breakthroughs to social justice initiatives, students have the chance to contribute to knowledge creation and make a meaningful impact in their respective fields.
Campus Life at Wake Forest
Beyond academics, Wake Forest offers a vibrant campus life. Students can access numerous extracurricular activities, clubs, and organizations catering to different interests and passions. Whether you are interested in sports, arts, community service, or leadership development, Wake Forest provides ample opportunities to explore your passions outside the classroom.
For sports enthusiasts, Wake Forest boasts a strong athletic program, competing in the NCAA Division I Atlantic Coast Conference. The university's teams, known as the Demon Deacons, excel in various sports, including basketball, soccer, and tennis. Attending sporting events is a popular pastime for students, fostering a sense of school spirit and camaraderie.
The arts also thrive at Wake Forest, with a wide range of performances, exhibitions, and creative outlets available to students. From theater productions to musical performances, students can showcase their talents and immerse themselves in the world of artistic expression.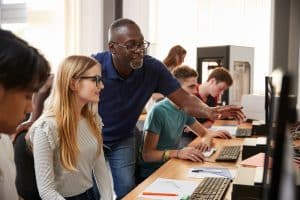 The tight-knit community at Wake Forest also contributes to a supportive and inclusive campus environment. With a focus on personal development and well-being, the university offers resources such as counseling services, wellness programs, and student organizations dedicated to fostering a sense of belonging.
Students at Wake Forest often form lifelong friendships and connections with their peers, creating a strong network that extends beyond their time on campus. The university's alumni community is known for its engagement and support, providing students valuable mentorship and career opportunities.
Overall, Wake Forest University offers a comprehensive and transformative educational experience. From its rigorous academics to its vibrant campus life, the university prepares students to become well-rounded individuals who are ready to make a positive impact in the world.
Preparing for Your Application
When it comes to preparing for your application to Wake Forest University, your high school courses play a crucial role. Admissions are highly selective, with an acceptance rate of 20%. Wake Forest values students who have challenged themselves academically and have taken a rigorous course load. Aim to take advanced or honors courses in subjects that align with your academic interests.
These challenging courses will help you develop a strong academic foundation and demonstrate to the admissions committee that you are willing to push yourself and go above and beyond the minimum requirements. By taking advanced or honors courses, you show your commitment to academic excellence and ability to handle Wake Forest education's rigor.
It's important to note that Wake Forest does not have specific course requirements. Instead, they look for students who have taken the most challenging courses available to them and have performed well academically. This demonstrates your ability to handle the rigor of a Wake Forest education.
Furthermore, taking advanced or honors courses can provide you with a competitive edge when it comes to applying for scholarships or other academic opportunities. Many scholarships and programs look for students who have taken challenging courses and have excelled in their studies.
Extracurricular Activities and Leadership Roles
While academics are essential, Wake Forest also values well-rounded students who are actively involved in extracurricular activities. Engaging in activities outside of the classroom showcases your interests, passions, and leadership potential.
When selecting extracurricular activities, choose those that genuinely interest you and allow you to make a meaningful contribution. Quality over quantity is key. Rather than joining every club or organization, focus on a few that align with your passions and invest your time and energy into making a significant impact.
Consider taking on leadership roles within your chosen extracurricular activities. This can demonstrate your ability to take initiative, work collaboratively with others, and positively impact your community. Whether you become the club's president, the sports team captain, or the editor of your school newspaper, these leadership positions can showcase your ability to take on responsibility and lead others.
Additionally, participating in extracurricular activities can provide valuable experiences and skills that complement your academic achievements. For example, if you are interested in pursuing a medical career, volunteering at a local hospital or shadowing a healthcare professional can demonstrate your commitment to the field and provide you with firsthand knowledge of the healthcare industry.
Standardized Test Scores: SAT and ACT
Wake Forest takes a holistic approach to admissions and does not have strict cutoffs for standardized test scores. However, submitting your SAT or ACT scores can provide additional context to your academic abilities. Students admitted to Wake Forest University typically have an SAT score ranging from 1350 to 1500 or an ACT score between 30 and 33. While test scores are not the sole determining factor, performing well on these exams can help strengthen your overall application.
It's important to note that Wake Forest also considers other factors, such as your high school GPA, the rigor of your coursework, letters of recommendation, and your personal statement. These components and your test scores comprehensively show your academic abilities and potential.
Additionally, Wake Forest offers a test-optional policy, which means you can submit or not submit your standardized test scores. This policy allows you to decide whether your test scores accurately reflect your academic abilities and potential. If you believe your test scores do not accurately represent your capabilities, you can choose not to submit them and instead focus on other aspects of your application.
Ultimately, the admissions committee at Wake Forest is looking for well-rounded students who have demonstrated academic excellence, leadership potential, and a genuine passion for learning. By challenging yourself academically, participating in meaningful extracurricular activities, and considering the role of standardized test scores in your application, you can present a comprehensive and compelling case for why you would be an excellent fit for Wake Forest.
The Application Process
Understanding the Common Application
Wake Forest accepts the Common Application, which allows you to apply to multiple colleges and universities simultaneously. This streamlined process saves you time and effort, as you only need to fill out one application form instead of multiple ones. The Common Application includes sections for personal information, academic history, extracurricular activities, and an essay.
When filling out the personal information section, make sure to provide accurate and up-to-date information. Double-check your contact details, including your email address and phone number, to ensure the admissions committee can easily reach you. In the academic history section, list all the schools you have attended, including any honors or awards you have received.
The extracurricular activities section is an opportunity for you to showcase your involvement outside of the classroom. Include clubs, sports teams, community service projects, and any leadership positions you have held. This section gives the admissions committee a glimpse into your interests, passions, and commitment to making a difference.
The essay section is where you can truly shine and stand out from other applicants. Pay close attention to the essay prompt and use it as an opportunity to showcase your unique personality, experiences, and aspirations. Consider brainstorming and reflecting on meaningful experiences or challenges that have shaped you. Craft a compelling narrative that highlights your strengths, values, and personal growth. Use vivid details, storytelling techniques, and a reflective tone to make your essay engaging and memorable. Don't be afraid to showcase your authentic voice and let your personality shine through.
Writing a Compelling Personal Statement
The personal statement is your opportunity to give the admissions committee insight into your character and demonstrate your writing skills. It is a chance for you to go beyond your academic achievements and show who you are as a person.
When writing your personal statement, start by brainstorming and reflecting on meaningful experiences or challenges that have shaped you. Think about moments of personal growth, times when you demonstrated resilience or positively impacted others. These experiences can serve as the foundation for your essay.
Once you have identified the experiences or challenges you want to write about, craft a compelling narrative that weaves them together. Use vivid details and storytelling techniques to bring your essay to life. Show, don't tell, the admissions committee about your strengths and values. Use specific examples to illustrate your points and make your essay more persuasive.
In addition to showcasing your experiences, it is important to reflect on their significance. What did you learn from these experiences? How did they shape your values and aspirations? By reflecting on these experiences' impact on you, you can provide deeper insight into your character and personal growth.
Letters of Recommendation: Who to Ask and Why
Letters of recommendation provide a third-party perspective on your academic abilities, character, and potential. They give the admissions committee valuable insights into your strengths and qualities that may not be evident from your application alone.
When choosing who to ask for a letter of recommendation, consider individuals who know you well and can provide specific examples of your accomplishments or personal qualities. Teachers, mentors, or coaches who have significantly impacted your development are excellent choices. They can speak to your academic abilities, work ethic, leadership skills, and personal character.
Before asking someone for a recommendation letter, provide them with information about your achievements, goals, and the specific qualities you would like them to highlight in their letters. This will help them write a more personalized and impactful recommendation on your behalf.
Remember to ask for letters of recommendation well in advance of the application deadline to give your recommenders ample time to write and submit their letters. Following up with a thank-you note or email to express your gratitude for their support is also a good idea.
Financial Aid and Scholarships
Understanding Wake Forest's Financial Aid Policies
Wake Forest University is dedicated to providing access to education for all students, regardless of their financial background. Recognizing the importance of affordability, the university offers a comprehensive range of financial aid options, including need-based aid, merit scholarships, and other forms of assistance.
When it comes to understanding Wake Forest's financial aid policies, it is crucial to familiarize yourself with the various options available. By doing so, you can make informed decisions about financing your education. Take the time to explore the different types of financial aid offered and the specific criteria for eligibility.
To be considered for financial aid at Wake Forest, it is essential to complete the Free Application for Federal Student Aid (FAFSA) and any additional forms required by the university. These forms provide the necessary information to assess your financial need and determine the aid package that best suits your circumstances.
It is important to note that Wake Forest University has set deadlines for submitting financial aid applications. Make sure to stay informed about these deadlines and submit your application well in advance to ensure that you are considered for all available aid.
Scholarships Available for Wake Forest Students
At Wake Forest, scholarships are a means of financial support and a way to recognize and reward exceptional academic achievements, leadership qualities, community service, and talents in specific fields. These scholarships can significantly offset tuition costs and provide students with valuable opportunities.
When considering scholarships, it is crucial to research the options available to you. Wake Forest offers a diverse range of scholarships, each with its own eligibility criteria and requirements. Take the time to review the scholarship programs and determine if you meet the necessary qualifications.
In addition to academic scholarships, Wake Forest also offers scholarships for students with exceptional talents in various areas, such as the arts, athletics, and community service. These scholarships provide an avenue for students to showcase their unique abilities and receive recognition for their accomplishments.
Keep in mind that some scholarships may require additional components, such as essays, interviews, or portfolio submissions. Make sure to carefully review the application requirements and deadlines for each scholarship you wish to apply for. You increase your chances of receiving a scholarship by staying organized and submitting all necessary materials on time.
Remember, scholarships can play a significant role in making your education more affordable. Take advantage of the opportunities available at Wake Forest University and explore the various scholarships that align with your interests, achievements, and goals.
Interview and Campus Visit
Preparing for Your Wake Forest Interview
While not required, interviewing with Wake Forest can allow you to showcase your interest in the university and have a conversation with an admissions representative. If you choose to interview, make sure to prepare beforehand.
Research Wake Forest's values, programs, and campus culture. Dive deep into the university's website, exploring the various academic departments and student organizations. Familiarize yourself with the faculty and their research interests, as this will demonstrate your genuine interest in the institution.
As you prepare for the interview, practice answering common interview questions and prepare thoughtful questions to ask the interviewer. Consider asking about the university's commitment to community service or its approach to undergraduate research opportunities. These questions will showcase your curiosity and allow you to better understand Wake Forest's values and educational philosophy.
On the day of the interview, dress professionally and arrive on time, demonstrating your professionalism and commitment. Remember to bring extra copies of your resume and any other relevant documents that may support your application. Be confident, articulate, and authentic in your responses, allowing your true personality and passion to shine through.
Making the Most of Your Campus Visit
A campus visit is an excellent way to get a firsthand experience of life at Wake Forest. Attend an information session where you can learn about the university's history, mission, and academic offerings. Take the opportunity to engage with admissions representatives who can provide valuable insights into the application process.
During your campus tour, explore the beautiful grounds of Wake Forest and familiarize yourself with the various buildings and facilities. Visit relevant departments or programs that align with your academic interests, and take the time to speak with professors or current students who can provide further information about the curriculum and research opportunities.
Interact with current students, faculty, and staff to gain insights into the Wake Forest community. If possible, attend a class or two to experience the academic environment firsthand. Participate in campus activities or events, such as club fairs or guest lectures, to get a sense of the vibrant extracurricular opportunities available.
As you explore the campus, take note of the various resources available to students, such as libraries, research centers, and student support services. Pay attention to the campus culture and the sense of community among students. Are there clubs or organizations that align with your interests? Are there opportunities for leadership development or community engagement that resonate with you?
By immersing yourself in the Wake Forest experience, you will be able to determine if the university is the right fit for your educational journey. Take the time to reflect on your visit and consider how Wake Forest aligns with your academic and personal goals. This self-reflection will help you make an informed decision when it comes time to choose a university.
After the Application: What's Next?
Understanding Admissions Decisions
After you submit your application, the admissions committee carefully reviews all the components, including your academic record, extracurricular involvement, personal statement, and recommendations. Wake Forest practices a holistic approach to admissions, considering the whole applicant rather than relying solely on one factor.
Admissions decisions are typically released in the spring. Remember that the admissions process is highly competitive, and not all applicants can be accepted. However, even if you receive a rejection or waitlist notification, it's important to remain positive and consider alternative options.
If You're Accepted: Next Steps
Once admitted, you will need to review your financial aid package, submit any required documents, and confirm your enrollment by the specified deadline. Take advantage of orientation programs and resources designed to help you transition smoothly into college life.
If You're Waitlisted or Rejected: What to Do Next
Receiving a waitlist or rejection notification can be disappointing. However, it's essential to remain resilient and explore alternative options. Consider accepting offers from other universities or colleges while still expressing your continued interest in Wake Forest if you are waitlisted.
Reflect on your strengths and areas for growth, and strive to continue pursuing your academic and personal goals. Remember that success can be found in various institutions and that a rejection or waitlist decision does not define your worth or potential.
As you embark on the journey of applying to Wake Forest University, remember that the process is a holistic evaluation of your academic achievements, personal experiences, and potential contributions to the Wake Forest community. Be authentic in presenting your accomplishments and aspirations, and approach the application process with dedication, passion, and resilience. Best of luck!
Interested in further understanding the roadmap to Wake Forest University? With more than a decade of experience, AdmissionSight has been a reliable guide for students amid the competitive admissions landscape.
Turn to AdmissionSight this fall to enhance your college application. Contact us today to explore more about our service offerings.