International Students at USC
How Does An International Student Get Into USC?
Hailing from 135 different nations, the international students at USC add to the vibrance of the student body which reflects the rich diversity of the global community.
At USC, an international student is described as a person who will be entering or has already entered the country intending to live and study there. This includes people on non-immigrant visas like the E2, H2, or L2.  However, students with DACA recipients and individuals with undocumented status are not regarded as international students. International applicants follow the same application procedures as regular first-year or transfer applicants at USC. However, there will be other factors that will be considered in your application in the context of your educational environment. Admissions officers at USC are aware of the many educational systems from which students apply.
So, how does an international student get into USC? First, we will quickly go over the deadlines. For the USC application deadline, there are three important dates to keep in mind.  For Early Action applicants, students must submit their applications by November 1st, unless their chosen major does not have an early action option. For Regular Decision, all applications must be completed by December 1st.  The last application date for all other majors at USC will be on January 15th.
You are highly encouraged to send in all required USC additional essays and test results before the USC application deadline. We will now discuss the application requirements for international students at USC.
USC Application Requirements
Application Forms:  There are two applications that you must complete.  First, the Common Application and then, the common writing application supplement which is accessible on USC's website.
Academic Record
Include official copies of all academic transcripts from all high schools, colleges, universities, and pre-university programs you have attended. High school and/or secondary school academic records should cover what is accounted to be the equivalent of US grades 9 through 12. Before beginning their studies at USC, students should be in the process or should have already earned the equivalent of a US high school diploma.
Direct delivery from the schools or testing organizations is required for these records. If the native language is not English, they must submit copies of the original language used along with translated documents in English.
Transcripts for any college coursework completed should be included in your application.
USC expects international applicants to meet the same standards as US applicants in terms of education and experience.  The school recognizes a variety of international credentials.  Students should send their expected or actual exam results.  Examples of these tests are predicted outcomes for the IB, Indian board exam, GCSE/IGCSE, predicted A-Levels, Australian ATAR scores, etc.  For additional information, you may get in touch with the admissions office.
Essay: The admissions officers will learn more about you and your voice through your essay and short-answer responses.
Letter(s) of Recommendation: Either your school counselor or a teacher from your school must write one letter of recommendation. For an application to the School of Cinematic Arts, two letters of recommendation must be included.
Supplemental Materials: Depending on the program you want to enroll in, there may be extra application requirements. Some courses could demand a portfolio, resume, or more writing samples. Admission to performance majors could also demand an audition.
Fall Grades (when become available): To submit your fall grades, go to your application site or use the Mid-Year Report Form found in the Common Application.
Application Affirmations: After USC receives your application, affirmations will be accessible in the portal. Your digital signature can be submitted after the application deadline.
Reminders: Please enter your name on the Common Application exactly as it appears on your passport, I-20, or DS-2019.  Enter the name from your academic record in the "Preferred name" field if it differs from the name listed on your passport.  Even if your present mailing address is in the United States, you must still provide a valid address that is not a P.O. box as an international student.  Please submit the necessary paperwork along with a copy of your current passport.
Standardized Test
USC will maintain its test-optional policy for the upcoming admissions cycle, so first-year candidates for the academic year 2023–24 won't need to submit their SAT or ACT results.  SAT or ACT scores, if provided, will be considered in the admissions screening process along with any pertinent academic data.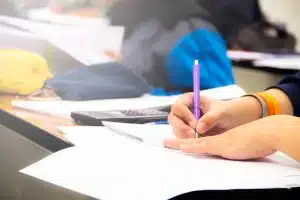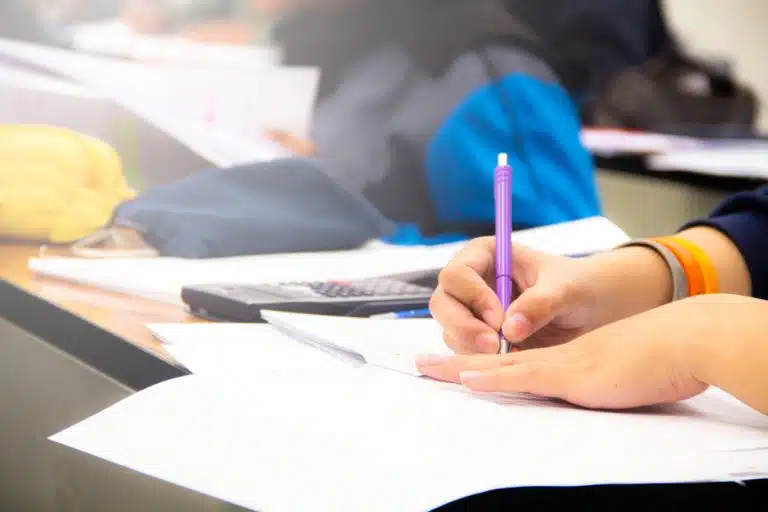 For international applicants, note that those who chose to use the SAT or ACT to demonstrate their command of the English language will have their scores evaluated for both general admission review and English language competency.
English Proficiency Expectations
Success in the classroom, in extracurricular activities, and in the workplace hinges on one's ability to converse in academic English with confidence and ease.  As a result, all international students at USC must successfully demonstrate their English language skills as part of the admission evaluation process.
Any international applicant whose native language is not English should prepare to submit an English proficiency test for admission consideration. Here are the credited exams and recommended minimum scores by USC:
TOEFL (or TOEFL iBT Special Home Edition): A minimum score of 100 and no lower than a score of 20 in each component.
IELTS (or IELTS Indicator): A minimum score of 7
Pearson PTE: A minimum score of 68
SAT's Evidence-Based Reading and Writing Component: A minimum score of 650
ACT'S English Portion: A minimum score of 27
Note: USC does not accept TOEFL ITP Plus for China.
The top candidates for USC submit English proficiency test results that are above the required minimums.  For instance, admitted students typically receive a TOEFL iBT score of 111, with a score of 25 or higher in each section. Acceptance rates are lower for those with scores below the suggested minimums.
Given the ongoing difficulties evaluating accessibility internationally, USC has increased the ways you can demonstrate your English language proficiency.  If none of the tests offered by USC is an option for you, you can take the Duolingo English Test instead.  A minimum score of 130 is required.
Upon matriculation, all admitted international students at USC with only the Duolingo English Test must take the International Student Exam administered by USC's American Language Institute. Students do not have to take the ISE exam after matriculation if they will submit a USC-approved English language competency test.
Interview
Evaluative admission interviews are not available at USC. DuoLingo, InitialView, and/or Vericant interviews are additional, optional ways for USC applicants to demonstrate their English language ability.
Third-party interviews are not evaluative and are solely used as an additional tool to demonstrate English language proficiency.  You should submit any additional English interview supplements by December 1st if applying for Early Decision or by January 31st for Regular Decision applicants to ensure timely evaluation of your application.
Please be aware that the cost of the supplement is not covered by your USC application fee.  Please visit the Duolingo, InitialView, and Vericant websites to learn more about these opportunities.
What Percentage Of USC Students Are International?
What percentage of USC students are international? Students from all over the globe comprise more than a quarter of USC's student population. International students at USC made up 26.6% of the student body in the Fall of 2022. The number of regularly enrolled international students reached 13, 056 this fall semester. The geographic distribution of international students is shown below:
International Students by Countries of Origin 
| | |
| --- | --- |
| China | 6,513 |
| India | 2,590 |
| South Korea | 518 |
| Taiwan | 471 |
| Canada | 335 |
| Saudi Arabia | 164 |
| Indonesia | 133 |
| Mexico | 127 |
| Hong Kong | 124 |
| Iran | 122 |
| Other places of origin | 1,959 |
| Total | 13,056 |
In the most recent admissions cycle, international students comprise 18% of the Class of 2026. The areas most represented outside the US are China, India, Canada, South Korea, and the United Kingdom.
Do International Students Get Financial Aid At USC?
Do international students get financial aid at USC? International students at USC may be given merit scholarships and/or other departmental rewards since they are not qualified for need-based financial aid from the federal government or the institution. International students may also apply for various private loans with a qualified co-signer who is a citizen of the United States.
Only citizens of the United States, qualified non-citizens (such as refugees, asylees, or permanent residents), and undocumented students (such as those who satisfy the requirements of the California Dream Act or have Deferred Action for Childhood Arrivals status) are qualified for need-based financial aid at USC.  International students who are neither U.S. citizens nor qualified non-citizens may be able to access additional sources of funding:
Merit-Based Scholarships: Some departments pay out their scholarships as monthly stipends directly to the recipients. The payment schedule for the stipend is followed.
On-Campus Work (not including Federal Work-Study)
Off-Campus Work: Working away from campus will need approval from the Office of International Services. Please be aware that there are extremely few opportunities to work off-campus.
Private Financing: Students will need to submit a financing application with a co-borrower who is a trustworthy and credible American citizen or permanent resident. For citizenship requirements, you must speak with lenders directly.
You must fill out the W-8BEN Certificate of Foreign Status of Beneficial Owner for United States Tax Form if you receive financial aid funds while attending USC.
Is USC Good For International Students?
USC welcomes international students with open arms because of its global perspective and location in a city that takes pride in its diversity.  As discussed earlier, about 26.6 percent of the university's student body is made up of people from more than 130 different nations.
Still, you might be wondering to yourself "Is USC good for international students?" All international students at USC are provided with support services by the university's Office of International Services (OIS).  Along with assisting with all visa-related queries, OIS also fosters cross-cultural interaction by organizing activities like Coffee Hours, American Football 101, and hikes in Griffith Park.  Additionally, to aid students in finding jobs after receiving their degrees, their office organizes a series of seminars, plus English language programs.  Numerous students have attended social gatherings held by OIS like most recently, the Halloween Movie Night with American candy.
Local alumni associations and USC Global Offices keep the Trojan family vibrant abroad as well. Before the University's ninth office opening in London in 2018, the area's alumni club was active, offering workshops and meetups to foster a USC community.
Individuals differ in how much they identify as international students, and they also adopt different tactics to adjust to life at USC.  The Armenian Students Association, the Italian Club, and the Korean Business Student Organization are just a few of the many groups and organizations at USC that are designed to unite students from similar backgrounds.
The International Student Assembly, a part of the Undergraduate Student Government, organizes career fairs and educational sessions to help students learn how to do tasks like obtaining a U.S. driver's license and comprehending football regulations in the country.  The group also organizes the yearly Globefest, a celebration of international cuisine, customs, and entertainment that is available to the whole USC community.
A myriad of opportunities and resources are offered to international students at USC for them to thrive on campus and even after students graduate and leave the university grounds. For you to enjoy these benefits and learn about USC and the American culture as an international student, make sure to present your best self in your application. Every component is important so be keen on detail and maintain the quality of your application materials.
If you need help with your preparation, AdmissionSight is just an email away. Feel free to browse the AdmissionSight website to see what we could offer to assist you in the college admissions process. Book an initial consultation with our experts to know us more.