Johns Hopkins Undergraduate Requirements
One of the nation's oldest educational institutions is Johns Hopkins University, which was founded in 1876. It was established in 1876 in Baltimore, Maryland, and is recognized as the first research institution in the United States. It is also renowned for providing academic programs of a high standard, and it is currently regarded as the most important location for research and education.
Johns Hopkins, the man whose name is given to the university, was a philanthropist with a strong interest in enhancing both public education and public health when he established the institution in 1876. The university has maintained its unwavering commitment to health since that time.
John Hopkins University continues to revolutionize higher education in the United States and continues its belief in "knowledge for the world" by encouraging research and inventions. This belief can be traced back to 1889 when the university introduced rubber gloves for use in surgery. In 2019, the university revealed the first detailed images of Ultima Thule, the most distant space object ever explored.
Although Johns Hopkins is best known for its stellar reputation in the field of medicine, the university's other academic offerings should not be ignored. The Zanvyl Krieger School of Arts and Sciences is home to one of the earliest creative writing programs in the country, and the French department at the school has been recognized by the country of France as a "Center of Excellence."
After graduating from the Whiting School of Engineering, many students go on to work for prestigious companies such as Amazon, Google, or Accenture, or they are awarded prestigious fellowships such as Fulbrights. Students at Johns Hopkins University who have an interest in entrepreneurship can benefit from the FastForward U program, which offers funds of up to $30,000 to students who are working on their own startup businesses.
It is not surprising that admission to Johns Hopkins University is competitive given its status as an "Ivy Plus" institution with a student-to-faculty ratio of only 6 to 1. There were 38,513 people who applied to Johns Hopkins in 2021, but only 1338 of those people ended up enrolling at the college. This gives Johns Hopkins an acceptance rate of 3.4 percent. Due to the relatively low number of students, it admits each year, Johns Hopkins University is a very selective institution.
Students who want to be considered for admission to Johns Hopkins must be familiar with the Johns Hopkins undergraduate requirements as well as the most important considerations for Johns Hopkins admissions.
Only the most qualified applicants who satisfy all of Johns Hopkins' stringent admission requirements will be accepted into the school's prestigious military program. In order to make the most of your application, we will provide a comprehensive rundown of the Johns Hopkins undergraduate requirements.
What are the requirements to get into John Hopkins?
What are the requirements to get into John Hopkins University? What are the prerequisites? When deciding whether or not to admit prospective students, JHU places the utmost importance on the following considerations:
Filled-out Application and the Supplement. The Coalition for College Admission and the Common Application are accepted by Johns Hopkins University; however, a supplement or additional questions may be required.
Application fee or waiver of application fee. Application fee of $70, which is non-refundable, or a fee waiver. Waivers of the application fee can be requested through either the Coalition for College Application or the Common Application. You will be questioned within the application platform in order to determine whether or not you are eligible for a fee waiver. JHU will consider waiving the application fee if your high school guidance counselor sends us an email requesting it and stating that you do not meet the eligibility requirements but that paying the fee would be difficult for you financially.
Early Decision Agreement that has been signed. Document from the Coalition for College application or Common Application.
Report from the Secondary School. As part of the Johns Hopkins undergraduate requirements, the recommendation of your school counselor, your transcript, and your high school profile is required for submission.
Two Student-Teacher Evaluations. Another Johns Hopkins undergraduate requirements are evaluations from two different instructors who are able to offer perspective on you and your work.
The SAT Reasoning Test or the ACT Test is an option because COVID-19 will continue to have an effect on the availability and accessibility of testing, Johns Hopkins University will not require applicants to take a test until the 2025-2026 application year. Students who choose not to submit their test scores will not suffer any consequences as a result of their decision. If you have a test score, whether it be from the SAT, ACT, AP, IB, or any other English language proficiency exam, and you believe it is reflective of your academic ability, Johns Hopkins University will consider it as part of our holistic review strategy.
Report on the Half-Year Mark. Mid-February is the deadline for applicants to turn in an updated transcript as well as a Mid-year Report, regardless of whether they are applying for an early decision or regular decision (or as soon as they are available if after the deadline). A current copy of the senior year transcript is required to be attached to the Mid-year Report, which must be handed in directly by the school. Either the Mid-year Report and transcript should be mailed in, or the documents should be submitted electronically through the Coalition for College Application or the Common Application by school counselors. Transcript updates for senior-year students attending schools that use the trimester system are requested by Hopkins after the first and second trimesters. The deadline for submitting Mid-year Reports in the middle of February does not apply to schools that follow the trimester calendar. When the most recent transcripts are turned in, the school counselor needs to make sure to mention the trimester system that the school uses.
Financial aid (optional). Only applicants from other countries need to apply.
Results from the TOEFL, the IELTS, the Duolingo English Test (DET), or the Cambridge English Exam (recommended). Part of the Johns Hopkins undergraduate requirements, applicants whose first language is not English or students who have not been enrolled in an English language program within the previous three years are eligible for this scholarship.
Form for International Accreditation of Financial Statements. Only required for applicants for financial aid who are not citizens of the United States or Permanent Residents of the United States. On the application portal, international citizens who are interested in receiving financial assistance will be able to find the form for their Certification of Finances. If they are accepted to the university, international students who are not applying for financial aid are required to submit the Certification of Finances Form in order to demonstrate that they have the financial means to pay for their education. Without submitting the additional materials, these students will be unable to enroll in the university and complete their enrollment process. If a student believes they will require any form of financial assistance during their time at Hopkins, they are required to submit an application for aid during their first year of enrollment.
The admissions process at Johns Hopkins University places a significant emphasis on each of the aforementioned considerations. However, in order to attract the attention of the admissions committee, candidates need to concentrate their efforts primarily on the following Johns Hopkins requirements:
The university is looking for students who are enthusiastic about the goals they have set for themselves academically. For this reason, it considers factors other than the Johns Hopkins undergraduate requirements. The most important factor in demonstrating your dedication to your academic work is to provide convincing letters of recommendation.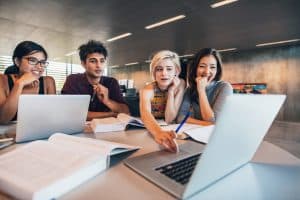 The university reads the applicant's extracurricular description in order to determine whether or not they have the potential to bring about positive social change and whether or not they have leadership qualities.
The applicant's personality and the talents they possess, if they have the potential to bring about positive change and add value to the student community and the college campus, are two of the most important factors that Johns Hopkins considers when making admissions decisions.
What GPA do you need for John Hopkins?
What GPA do you need for John Hopkins admissions?  It is common practice to view a higher grade point average as a significant factor in improving an applicant's chances of gaining admission to the college of their choice. A high-grade point average is an essential component for admission consideration at Johns Hopkins University, as it is at the vast majority of other educational institutions.
Applicants to Johns Hopkins University need to be aware that the university is extremely selective and requires exceptional academic performance in the form of high GPA scores. This is because the admissions process is extremely competitive. On a scale from 4.0 to 3.9, the average high school grade point average of students who were accepted to Johns Hopkins was 3.9.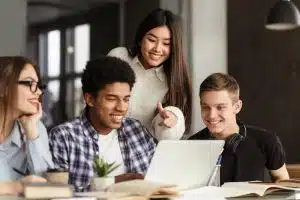 The majority of students who are accepted into this school have grades that are primarily A's and fall within the top 10 percent of their class; however, Johns Hopkins does not specify a minimum grade point average as part of their Johns Hopkins undergraduate requirements. To apply to Johns Hopkins University, your grade point average does not need to be particularly high.
Does John Hopkins require SAT for 2022?
Does John Hopkins require SAT for 2022 admissions? Students all over the world have been faced with unprecedented obstacles as a result of the COVID-19 pandemic. These obstacles range from problems with online access and distance learning to the cancellation of standardized tests, extracurricular activities, and enrichment opportunities.
Because COVID-19 will continue to have an effect on testing availability and access, Johns Hopkins University will no longer require applicants to take standardized tests beginning with the application year of 2025–2026. If you are applying to Hopkins to be a part of the class that will enter in the fall of 2022, 2023, 2024, 2025, or 2026, then you will not be required to submit your test scores in order to be considered for admission.
Students who choose not to submit their test scores will not be penalized in any way by JHU's admissions process. The admissions process at Hopkins has always been focused on how well applicants can manage both their academic and personal responsibilities. The holistic approach that they take places a primary emphasis on academic character, as well as impact and initiative, and compatibility with the community.
If you have a test score, whether it be from the SAT, ACT, AP, IB, English language proficiency exams, or any other test, and you believe it is reflective of your academic ability, Johns Hopkins University welcomes any testing submission you choose to share.
Johns Hopkins University will consider any SAT or ACT scores, whether they are self-reported or officially reported, that are included with an application for admission. You have the option of self-reporting your test scores when using either the Common Application or the Coalition for College Application.
You are required to report your highest score in each section, after which Johns Hopkins University will compute your overall score before proceeding with the review of your Johns Hopkins undergraduate requirements.
In the process of evaluating your application, Johns Hopkins will give weight to the sections on which you performed the best across all of the SATs you have taken, regardless of when you took those sections. As a result, you are strongly encouraged to revise your application to include new test scores after each new administration of the SAT.
Additionally, your highest possible composite score on the ACT will be taken into consideration by JHU. They will first determine the highest possible value for each official section score that was turned in, and then they will recalculate the overall score.
What kind of student does John Hopkins look for?
What kind of student does John Hopkins look for?  Every application to Hopkins is subjected to a comprehensive review that takes into account the "accomplishments, goals, and potential impact within our community." In particular, the admissions committee looks at the following criteria:
Academic Standing and Personality
Not only does Hopkins look at your grades and test scores, but they also look at the recommendations that former teachers and professors have written about you. They want to know what your academic passions are and how you demonstrate them.
The Influence and the Initiative
The admissions committee will look at how you make a genuine difference through service, leadership, and innovation by reading your descriptions of your extracurricular activities.
Individually Made Contributions
This relates to both compatibility and character. How do you engage with the academic, personal, and social communities that you are a part of? Hopkins asks. "Which of your personal characteristics do you feel would make you a good addition to our school's community? We are looking for students who are enthusiastic about becoming a part of the campus community and who are eager to pursue their interests at the collegiate level.
The following are some additional qualities that should be evident in your application from you:
Curiosity
Because there is no required coursework for students to complete at Hopkins, they are free to pursue whichever academic interests they choose so long as they meet the distribution requirements in a variety of fields. This is due to the fact that the university takes great pride in having students who are inquisitive and strive to learn new things. Because it is the nation's first research university, it seeks students who are interested in delving more deeply into their existing passions and possibly discovering new ones.
Unique Perspective
The diversity of ideas and points of view is highly valued at Hopkins. Take into consideration the topic of the supplemental essay:
"Founded in the spirit of exploration and discovery, Johns Hopkins University encourages students to share their perspectives, develop their interests, and pursue new experiences."
"Use this space to share something you'd like the admissions committee to know about you (your interests, your background, your identity, or your community), and how it has shaped what you want to get out of your college experience at Hopkins."
Keep in mind, too, that despite the fact that Hopkins is widely recognized as one of the most prestigious schools in the country for pre-med students, the university has a great deal more to provide for its students. For example, programs in international studies and creative writing are also very well-known; if you have qualifications to show in these and other areas, you will have a greater chance of standing out from the crowd.
Diversity
The university wants to enroll a diverse group of students, from those who are the first in their families to those who have served in the armed forces. A complete picture of who you are as a student and candidate includes information about your race, sexual orientation, gender identity, disability, age, and religion, among other aspects of your identity.
John Hopkins application deadline for 2022
When will the cutoff date for applications to Johns Hopkins University for 2022 be? Since entry into the undergraduate programs occurs during the Fall Intake, the application process begins in the month of August. The admissions process for the Fall Intake typically begins for transfer applicants around the months of February and March.
| | |
| --- | --- |
| Decision | Deadline |
| Early Decision I | November 1 |
| Early Decision II | January 3 |
| Regular Decision | January 3 |
| Transfer (Fall) | March 1 |
If you need help putting the finishing touches on your early applications, or want some advice on whether or not applying Early Decision or an Early Action is a good option for you, at AdmissionSight, we have over 10 years of experience guiding students through the competitive admissions process, including our athletic recruitment program.
AdmissionSight can help you put your best foot forward when applying to college this fall. Contact us today for more information on our services.