MIT Enrollment
The Massachusetts Institute of Technology (MIT) has specific entrance requirements and is regarded as one of the best universities in the world. The most brilliant minds in the world today are MIT grads who are leaders in several fields. With the technologies of today, MIT plays a significant part in the growth of contemporary innovation and technological improvement.
The Massachusetts Institute of Technology (MIT) requires a high school GPA, strong results on the ACT or SAT, and the capacity to show extracurricular involvement and writing prowess. Let's explore more about MIT enrollment and how to get admitted to this institution.
How Many Students Are Enrolled At MIT?
Of course, MIT would be one of the top choices of incoming freshmen. One common query from students is "How many students are enrolled at MIT?"  In MIT enrollment for the academic year 2021-2022, there are 11,934 students enrolled, including 4,638 undergraduate and 7,296 graduate students. Out of the 11,000 enrolled students, 3,417 are from other countries.
What Is MIT's Acceptance Rate?
On March 14 at 6:28 p.m., Pi Day, MIT published the results of their normal admissions for 2026. The devoted group of admissions officers at MIT carefully considered each applicant after reviewing thousands of them. The number of Early and Regular action applicants to MIT increased by 2 percent from the previous year, reaching a record-breaking 33,796 students for the MIT Class of 2026.
The numbers from the two years prior were significantly higher than the 20,000 applicants on average before the outbreak. The acceptance rate for MIT was 4.7 percent, with a slight advantage going to applicants who submitted their applications by the Early Action deadline. The numbers are astounding. MIT admissions received 66% more applications for the class of 2025 than they did for the previous cycle.
The 2026 MIT enrollment has one of the most competitive admissions processes. Only 1,337 of the 33,796 applicants were accepted, representing an acceptance rate of just 3.9 percent. The figures below present what is MIT's acceptance rate from the Class of 2024 to 2026.
| | | | |
| --- | --- | --- | --- |
| | Class of 2024 | Class of 2025 | Class of 2026 |
| Total Number of Applicants | 20,075 | 33,240 | 33,796 |
| Total Admitted Applicants | 1,457 | 1,340 | 1,337 |
| Overall Admission Rate | 7.30% | 4.10% | 3.90% |
What GPA Is Required for MIT?
Applying to MIT means tough competition. You must consider what GPA is required for MIT for you to calculate your chances. There are no minimum GPA requirements for admission to MIT, so keep that in mind when planning your strategy.
Your GPA must be good in order to compete, though, as 97% of MIT Class of 2025 admitted students graduated in the top 10% of their classes. This means that even though MIT does not have minimum GPA requirements, you will mostly need As in each of your classes.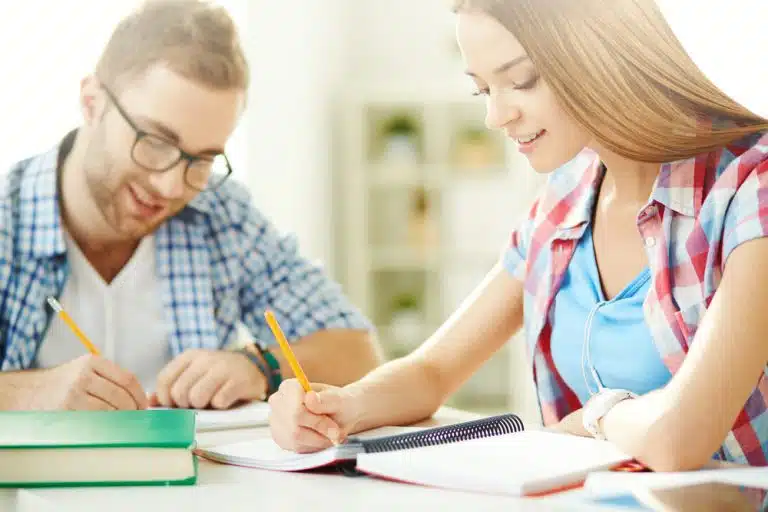 You should aim for a 4.17 weighted GPA even if there are no formal MIT GPA requirements. If you're already a junior or senior trying to figure out how to get into MIT and your GPA is below 4.17, know that SAT or ACT scores that are near to the average for MIT can make up for a lower GPA. The typical MIT SAT and ACT score requirements have been postponed for the 2021–2022 application season due to the epidemic
Is MIT Test Optional for 2023?
Reversing a COVID-era policy that made the standardized tests optional and rejecting the notion that the examinations harm diversity, the Massachusetts Institute of Technology stated it will once more require candidates to take the SAT or ACT.
In a blog post published on Monday, Dean of Admissions Stu Schmill stated, "Our research shows standardized tests help us better assess the academic preparedness of all applicants, and also help us identify socioeconomically disadvantaged students who lack access to advanced coursework or other enrichment opportunities that would otherwise demonstrate their readiness for MIT."
MIT considers a test-requirement policy to be more fair and open than one that allows for test exemptions. To answer the question "Is MIT test optional for 2023?", those wishing to enroll in the university in Cambridge, Massachusetts must meet the criterion.
What Are the Requirements for MIT Enrollment?
MIT offers its own program. The Common Application, Coalition Application, or Universal Application are not accepted. Let's tackle what are the requirements for MIT enrollment:
All applicants to MIT must provide their SAT, ACT, or TOEFL scores. For students applying during the 2020–2021 and 2021–2022 application seasons, these criteria are suspended.
As part of their application, every student must submit five condensed essays to MIT.
All MIT students must submit two letters of recommendation.
Applicants to MIT are not subject to any specific curriculum requirements.
Work portfolios must also be submitted for some majors. Here is a list of those majors along with their prerequisites.
The deadline for MIT Early Action is November 1. In the middle of December, applicants are informed of their status. The deadline for MIT regular admission is January 5. In the middle of March, applicants are informed of their status.
What test scores must I obtain to be admitted to MIT?
The MIT test is not required for applicants during the cycles 2020–2021 and 2021–2022. The following guidance is still relevant for students who may have already taken the SAT or ACT and are thinking about submitting their results, as well as for those who plan to apply after the 2021–2022 academic year.
To get into MIT, you must not only have stellar GPA but also stellar test results. Let's examine the minimum scores for admission to MIT in more detail.
What SAT test scores must I obtain to be admitted to MIT?
On a SAT scale of 1600, the middle 50% of candidates to MIT score between 1510 and 1580. In other words, 75% of accepted students had SAT scores higher than 1510. To put it another way, you'll need to achieve the highest possible score in order to ensure that you're giving yourself the best chance to be admitted (if you choose to submit test scores).
In the event that you submit test results, getting into MIT will require extraordinarily high SAT scores. MIT employs "Highest Section" score, which is a good thing (also known as "superscoring"). Superscoring basically implies that MIT will take into account your top section results from all SAT test dates you submit.
The good news for applicants is that MIT's superscoring policy allows you to study and repeat the test without fearing that it may lower your previous scores. Check out this post if you're curious about how many times you can (or should!) take the SAT.
What ACT scores must I obtain to be admitted to MIT?
It should come as no surprise that accepted students also have good ACT scores. The top 75% of admitted students have an ACT score of 34 or higher. A lesser score won't be particularly impressive because so many applicants scored 34 or higher.
Fortunately, MIT also gives applicants' ACT scores a boost. In other words, if you take the ACT more than once, MIT will only take into account the highest score you received in each component. More information on taking the ACT more than once can be found here.
Essays for MIT applications
You must respond to five simple essay questions for MIT. You'll need to respond to five brief questions (no more than 250 words each) on various elements of your life, including a summary of your history, your area of interest at MIT, what you like to do for pleasure, how you give back to your community, and a problem you've encountered.
The MIT essay questions are created precisely to delve into the essence of who you are. Keep in mind that MIT prefers applicants who are fascinating persons. Instead of solely focusing on students' exam scores, MIT places a great importance on their individuality and passions.
Regardless of whether you are applying for the early action deadline or the usual admission deadline, you must submit your five MIT application essays, an activities list, and a self-reported coursework form as Part 2 of your MIT application.
Here are the MIT essay questions for 2021–2022:
For the 2021–2022 application, we're asking these short answer essay questions:
Describe the world you come from; for example, your family, clubs, school, community, city, or town. How has that world shaped your dreams and aspirations? (250 words or fewer)
Pick what field of study at MIT appeals to you the most right now, and tell us more about why this field of study appeals to you. (100 words or fewer)
We know you lead a busy life, full of activities, many of which are required of you. Tell us about something you do simply for the pleasure of it. (200–250 words)
At MIT, we bring people together to better the lives of others. MIT students work to improve their communities in different ways, from tackling the world's biggest challenges to being a good friend. Describe one way in which you have contributed to your community, whether in your family, the classroom, your neighborhood, etc. (200–250 words)
Tell us about a significant challenge you've faced or something that didn't go according to plan that you feel comfortable sharing. How did you manage the situation? (200-250 words)
There is also a last, open-ended text area for further information where you can put anything else you feel is crucial for the admissions officers to know.
Activities
Please detail your activities using the form rather than a résumé. Only four things can be listed, so please pick the four that mean the most to you and tell us a little bit about them.
Self-Reported Coursework Form
Don't worry about how you fill out MIT's form; it won't make or break your application. They're just trying to gain a clear idea of your academic preparation by topic area, so please use your best judgment. It greatly helps the admissions officers to evaluate your coursework and grades in a consistent style because they see thousands of different transcripts every day.
Here are brief suggestions to assist you in finishing this section:
Only students enrolled in educational systems in the United States should complete the self-reported curriculum. We'll merely use your transcript if you go to a foreign school.
Your high school transcript must be delivered to us directly from your institution in order for us to validate the information you supply because it does not take the place of your official transcript (in order to avoid accidental misrepresentation, it might help to have a copy of your high school transcript in front of you while completing this form).
If at all feasible, avoid using acronyms and list your school's courses by subject area. Please list every course you have ever taken and are presently enrolled in. Tell us where your courses were taken in the "Class Name" field if you took them somewhere other than your high school (such a nearby junior college or university).
List the term and/or final grades for each class as they appear on your school transcript in the "Grade Received" column (semester, trimester, quarter, final, etc.). Utilize just one entry per class. It's not required to utilize a different entry for the same class's semesters, for instance. Put all of the grades for a class in the same field, then use commas to separate them.
How To Get Into MIT?
Getting into MIT is extremely challenging, but not impossible. You can surely be one of the 1,400 accepted students per year for MIT enrollment! Utilize these suggestions to make your application stand out from the competition and you'll learn how to get into MIT.
1. Emphasize the special elements of your identity.
MIT prefers applicants who are distinctive. You get the chance to showcase the unique aspects of your personality in your writings. This is the perfect opportunity to share the pickle-themed video game that you created for fun!
It's best if you stand out more than most! If you use those passions to pursue academic goals, your application will stand out even more. Show how your interests and intellectual curiosity are intertwined.
2. Work very hard in your academics.
Students at MIT excel academically. You must identify as one in order to be accepted. In order to get the best score on the SAT or ACT, you should have a solid study strategy.
Plan to enroll in some advanced classes while still a freshman, sophomore, or junior in high school to raise your GPA. To compete with the other applicants, you will need to be disciplined and put in a lot of effort. You must show that you can handle the academic demands of MIT if you wish to go; they seek pupils who will succeed on their campus.
3. Thrive in your essays.
The best chance to showcase your abilities and distinctive interests is in your writings. You should give each of the five MIT pieces a lot of thought. Don't wait until the last minute to start your MIT essays; start them early to allow for revision and review.
There are some inappropriate ways to write an admissions essay, but there are also no absolute right ways to do it. To gain MIT enrollment, here's AdmissionSight's ultimate guide to writing the MIT supplemental essays.
4. Persuade MIT that your education will lead to great things.
MIT doesn't want to accept students who plan to remain at home with their pricey degree and do nothing with it. MIT seeks to admit individuals who will make a positive impact on their communities while in college, change the world, and inspire other students to achieve their goals.
What will make you most likely to do this while you are at MIT? While you're a high school student, give back to your neighborhood. Future conduct can be predicted by past behavior. If you demonstrate that you value making a difference as a student, MIT will have faith that you'll bring that approach to their campus as well.
5. Keep focused.
To get into MIT, you don't have to be the debate team co-chair, the football team captain, or the first chair violinist in the school symphony. Don't strive to excel in everything; instead, focus your efforts on one (or two) hobbies.
Having a spike is what it is called, and it makes you more noticeable. Be enormously, astoundingly good at one thing rather than trying to be generally competent at several things.
Choose the one that means the most to you and give it everything you have rather than attempting to run twenty separate committees. If playing the violin is your passion, put down the sports and the debate notecards and give it your full attention. Try out for elite ensembles, enter contests—just make a statement. Don't aim to be above average in several things; focus on being excellent at one.
What Qualities Does MIT Seek in Its Students?
The university's website has a wealth of information regarding the qualities MIT seeks in prospective students:
"The MIT community is driven by a shared purpose: to make a better world through education, research, and innovation. We are fun and quirky, elite but not elitist, inventive and artistic, obsessed with numbers, and welcoming to talented people regardless of where they come from."
Although not MIT's official mission statement (which is also worth reading), this statement says a lot about the qualities the university values in applicants. Students that think outside the box while also being very clever are what MIT looks for in applicants. If you want to get into MIT, don't take the same route as everyone else; develop your own road.
Students at MIT are truly eager to learn and develop new ideas. Although they undoubtedly deserve praise, they are more driven by discovery and intellectual stimulation than by recognition. The one commonality among MIT students is that they are all extraordinarily talented.
If you believe you are fit for MIT, then go for it. And even if you are still in doubt, AdmissionSight is here to assist you in your MIT enrollment! At AdmissionSight, we have over 10 years of experience guiding students through the competitive admissions process to get accepted to the top universities in the world. On average, 75% of our students are admitted to an Ivy League university, Stanford, MIT, UChicago, and Caltech, one of the highest track records in the industry. Feel free to set up an appointment today to book your initial consultation.