MIT THINK Scholars Program
What is MIT THINK?
What is MIT THINK? The MIT THINK Scholars Program is an educational outreach effort that encourages student-led innovation in the fields of science, technology, engineering, and mathematics. High school students from all over the United States are encouraged to submit research project proposals to THINK.
The organization will pick a small number of those concepts to receive mentorship and financial support. MIT TechX is the most significant technological club at the Institute, and a team of undergraduate students is leading the initiative as part of their involvement in the club.
THINK is available to all high school students with a legal right to live and study in the United States. Students can apply for the fellowship by submitting a written research proposal that outlines an innovative idea in science, technology, or engineering and follows the standards presented below.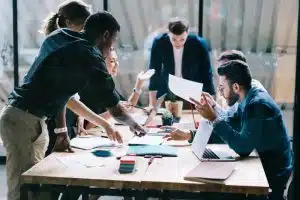 The THINK team will assess proposals in two rounds for the 2023 competition: first, an initial proposal evaluation to determine program semifinalists, and then a video interview, after which up to six program finalists will be picked.
Those who make it to the final round will be awarded a trip to MIT with all costs covered and ongoing mentoring and financial support to put their ideas into action. After the finalist's projects have been successfully completed in May of the following year, they will be given the title MIT THINK Scholar.
MIT THINK Eligibility Requirements
The MIT THINK Scholars Program eligibility requirements may vary slightly from year to year.
To be considered for the program, students typically need to meet the following criteria:
At the time of application, applicants must be enrolled as full-time high school students (i.e., attending either a public, private or home school).
Applicants must have permanent U.S. residency during the 2023-2024 academic year
U.S. citizenship is not required
U.S. citizens living outside the country are not eligible
Applicants may only submit one proposal per academic year
Proposals may be written by either an individual student or a group of up to two students
It's also important to check with the program's website or contact the program directly to confirm the current year's eligibility requirements and application process.
How to apply for MIT THINK?
How can one apply to be a part of MIT THINK? The following is the procedure that must be followed in order to enter the MIT THINK Competition:
Sign up: create an account with your email address and fill in the required personal information
(Optional) Find a partner: you can work alone or with one partner
Submit your proposal: upload your written project proposal, making sure to follow the instructions that are outlined below
Proposal Guidelines
Kindly give these rules a close read and ensure that you completely stick to the format that has been provided. Make sure that your PDF file addresses each of the needed components in a clear and concise manner. If you are unable to follow this structure, you risk being disqualified from the competition. It is recommended that teams collaborate on the writing of a single project proposal.
Formatting, Lengths, and Citations:
Use Times New Roman or Arial font, size 12, and double-space your work (1.5 spaces between lines is not permitted). Leave a 1-inch margin on all sides.
Page limit: 10 pages. (The number of pages used for references will not be deducted from the total.)
All sources should be credited, and a list of references should be included at the end of the project proposal.
Images and diagrams that are not your own should also be cited.
Remember to incorporate all relevant tables and figures into the main body of the text.
It is recommended that the proposal for the project be broken up into the following sections:
The project's title and abstract
An explanation of the rationale and method behind your project
The project's logistics and organization
Your own personal project (as detailed further below)
When preparing your proposal, follow the format outlined below to ensure that you include all of the necessary material and help the MIT THINK team with the judging process.
1. The Name of the Project
Your Name(s) and Your School
Name, email address, and affiliation of the mentor (this is optional) (university, school, company, etc.)

2. Abstract
In a summary of your project using no more than 250 words, write a captivating, comprehensive, and succinct abstract. Please provide a paragraph-by-paragraph description of each of the following parts of your project:
Motivation: What is the problem you are trying to solve? Why is it so crucial to find a solution to this problem?
Goals: What objectives do you hope to achieve with this project?
Method: How do you intend to put your project proposal into action?
3. Idea
Problem:
Specify the issue or need you are attempting to address in as much detail as possible.
Provide any necessary background information for the reader to understand the context of your project and what motivated you to do it.
To contextualize your project, you should cite previously published scientific material.
Be sure to incorporate any pertinent scientific theories.
Current work:
Determine the most advanced methods or solutions that are currently available.
Explain why this is not sufficient.
Solution:
Please explain the solution that you have proposed.
Specify how it will fulfill the need or solve the issue.
Contrast your solution with others that already exist.
Describe how your solution is an advancement above the currently available technology.
4. Plan
Approach:
Take a step-by-step journey through putting your project proposal into action.
Demonstrate that your project can be accomplished with the available resources.
When applicable, diagrams should be used, and computations should be shown.
Resources:
During the process of putting your project into action, you will need to acquire various resources, such as funding, mentorship, and materials. Specify which help you will require.
What strategies do you have in place to procure these resources?
If it's relevant to your situation, do you intend to collaborate with a local mentor in addition to receiving guidance from the MIT THINK Team?
Goals:
Establish milestones and completion criteria for your project.
What procedures are in place for testing and evaluating your project?
What are the technical specifications for its performance (if applicable)?
If you are working with a partner, discuss how you want to share the tasks and the amount of work that has to be done.
Describe how you will make collaboration easier.
Risks:
Identify at least three potential problems that may arise while putting your project into action.
Consider the specific tactics and solutions available to help you overcome these problems.
Timeline:
Identify critical deliverables and deadlines.
How do you plan to document the implementation process in between these milestones?
Current status and the requirement for additional funding:
Please explain any past work that you have done related to this subject.
What, if anything, have you been able to accomplish thus far, and what steps still need to be taken to put your proposal into action?
If you receive financing from the MIT THINK Scholars Program, how will you use that money to help you achieve your goals?
Project Budget:
Provide a detailed budget in table form.
Make a list of everything that has to be acquired, including the quantity, the price per unit, and any links to potential vendors that you can find.
Estimate to the best of your ability if you cannot locate specific pricing or if the costs of the materials you are using are subject to change.
Please check that the total amount you are spending does not exceed the program's allotted budget of one thousand dollars for each project.
5. Personal
Interest:
You are required to discuss both your academic background and your interest in this project. The program is interested in learning about your background, the research experience you have had in the past (if any), and the reasons you are drawn to the field in which you plan to do your research.
Qualifications:
Please include a description of the talents you already possess and the skills you will need to acquire to successfully execute this project.
6. References
Include in-text citations as well as a references section at the very end of the project proposal.
Cite all consulted sources using the APA format.
The references section will not be included in the count toward the maximum of 10 pages.
Important reminder: it is imperative that each and every bullet point in this plan be addressed. In particular, you need to discuss how financing and mentorship from MIT THINK will be beneficial to your idea and how it could be obtained.
The judges will not choose any submissions to move on to the next round of the competition that does not indicate what benefits the applicant(s) will receive from participating in the program.
MIT THINK Scholars Program Timeline
November 1, 2023
Application Open Date
Applications open online at the beginning of November on the organization's website.
January 1, 2024
Deadline of submission
Applicants must submit their research proposals by January 1
January 30, 2024
The Semi-finalists are announced
After evaluation, semi-finalists are selected and interviewed.
January 31, 2024
Six MIT THINK scholars are announced After evaluation, six winners are announced on January 31.
It's worth noting that the actual dates and duration of the program may vary from year to year, so it's important to check the program's website or contact the program directly for the most up-to-date information on the timeline.
How does MIT's THINK Scholars Program evaluate its applicants?
How is the MIT THINK Scholars Program judged? Students' performance in any area of technology, science, or engineering that is linked is evaluated based on the quality of their research projects.
The panel evaluates the research proposal's clarity and feasibility, as well as the influence that THINK's financing and mentorship will have on the project and the impact that the research proposal's impact and innovation will have on it.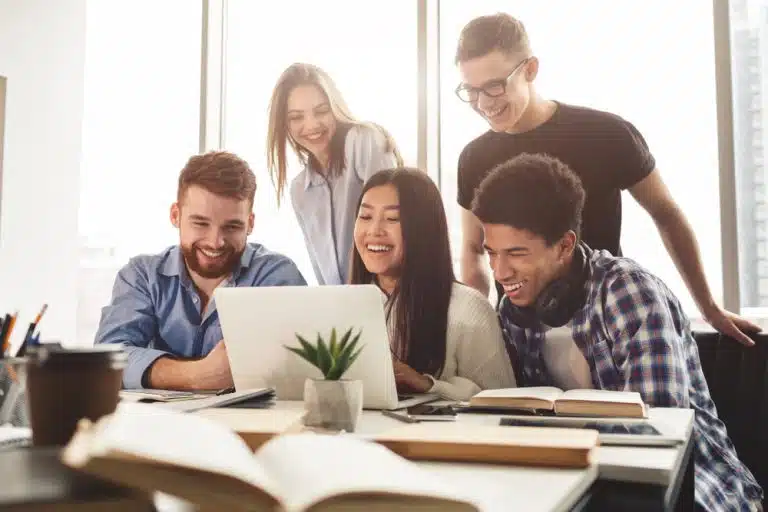 The following factors will be considered in the evaluation of proposals by the MIT THINK team, which is comprised of undergraduate students from MIT:
Impact:
To what extent is the problem that has been identified relevant, important, or interesting?
Innovation:
How inventive or novel is the proposed solution?
How is it integrated into existing work?
How does it improve on current solutions?
Clarity:
Are the objectives, methodology, and timetable well defined?
Can the results be appraised clearly and consistently?
Is the description of the problem, current technologies, and proposed solutions accurate and thorough?
Feasibility:
Can the stated objectives be met within the budgetary and resource constraints?
Is it possible to complete the project in one semester?
Benefit:
How big of a boost do you think money and coaching from THINK will give to the successful completion of this project?
The finalists will receive the following:
A trip to MIT with all expenses paid, which will include the following activities:
Meetings with MIT professors in the finalists' area of interest;
Personalized tours of MIT research laboratories;
Attending MIT classes and experiencing MIT student life;
A one-time budget of up to $1,000 to implement the project;
Weekly mentorship meetings with MIT student mentors.
Finalist' trip
MIT THINK will choose up to six projects as finalists, and the students behind those initiatives will be invited to participate in the MIT THINK Scholars Program. Participants in the competition will receive an invitation to attend the Finalists' Trip to MIT.
The trip will consist of the finalists meeting the THINK team, presenting their project proposals, meeting with MIT academics who share their research interests, as well as touring MIT laboratories. To assist them in finishing their projects, all of the finalists will get financing of up to one thousand dollars and mentorship. The finalists will be awarded the title of MIT THINK Scholars upon the successful completion of their projects and the submission of their final reports.
Project implementation and mentorship (for finalists)
The THINK team will offer support in the form of financial assistance, weekly coaching through virtual meetings, and the opportunity to network with sponsors, MIT students, staff, and alumni. In exchange, you will be required to provide documentation of your process in the form of weekly progress updates.
The documentation ought to prove that the milestones and goals were successfully completed, as well as any problems that were faced along the route. The outcomes of your project will be communicated to our sponsors as well as the MIT community. At the end of the spring semester, you will be expected to hand in a comprehensive final report that documents the entirety of your project, from inception to culmination.
How to ace the MIT THINK Scholars Program?
What are the secrets to success in the MIT THINK Scholars Program? Below are some helpful tips.
Follow the suggested format.
Candidates are required to give the instructions outlined in the PDF file that can be found on the organization's website a thorough reading. The format that was proposed ought to be used in its entirety.
Have a look at the model of the research proposal
The instructions also include a research proposal example for your reference. Applicants need to devote a significant amount of time to studying this in order to gain an understanding of what the panel expects and is searching for.
Examine the proposal for your upcoming study
Reviewing your study proposal with the help of online tools is recommended. These will assist you in identifying problems, such as plagiarism, that could result in the rejection of your application.
Practice common interview questions
A video interview is part of the selection process for the MIT THINK Scholars Program semi-finalists. Prospective scholarship recipients should familiarize themselves with standard interview questions and prepare replies in advance.
In conclusion, the MIT THINK Scholars Program is a one-of-a-kind opportunity for high school students to gain valuable knowledge and skills in STEM fields. The program provides students with the chance to learn from some of the best and brightest minds in the field and to gain hands-on experience through practical projects and experiments. The program also focuses on developing leadership skills and fostering a sense of community among participants.
For students who are considering a career in STEM, the MIT THINK Scholars Program is an excellent way to gain insight into the field and to make connections with other students and professionals who share your interests. The program can also help prepare students for college and future careers by providing information on college admissions and financial aid.
If you're a high school student who is passionate about STEM, AdmissionSight highly recommends applying to the MIT THINK Scholars Program. The experience is sure to be both challenging and rewarding, and it will give you a taste of what a career in STEM could be like.
Having all the necessary information is essential before choosing any course of action. AdmissionSight is always here to assist you if you have any questions or concerns. We have more than ten years of expertise assisting students in successfully navigating the challenging admissions process.
Consult with AdmissionSight and find out what we can do to help you get into the school of your choice by ensuring that you are sufficiently aware and well-prepared for the application process.