Notable Alumni at Brown
Brown University was the first Ivy League institution to admit students from all religious affiliations when it was founded in Providence, Rhode Island, a testament to the openness that is still reflected at Brown today.
In addition to consistently holding a high rank in the United States, Brown has been listed as one of the top 100 universities worldwide. The university is also home to many notable alumni at Brown who excel in their chosen fields, may it be business, technology, film, and many more.
Who were the notable alumni at Brown?
Who were the notable alumni at Brown? This private Ivy League college has produced a number of well-known alumni who have gone on to have successful lives in a range of professions and callings.
Emma Watson
Emma Watson gained international recognition and earned almost $60 million for her amazing portrayal of Hermione in all eight Harry Potter films. Watson was raised in Oxfordshire after being born in Paris. She successfully completed her bachelor's degree in English Literature at Brown University.
The British Academy of Film and Television Arts awarded Watson the British artist of the year in May 2014. Her participation in the HeForShe campaign, where she serves as the UN Women Goodwill Ambassador, was her greatest accomplishment.
Bobby Jindal
Another accomplished graduate of Brown University is Bobby Jindal, who is well-known for serving as the 55th governor of Louisiana. He is an American politician, and he earned an honors degree in biology and public policy from Brown University in 1996 when he was 20 years old.
He was appointed secretary of the Louisiana Department of Health and Hospitals four years after graduating. His presidency, being the youngest in the University of Louisiana system's history, is also his greatest accomplishment.
John Krasinski
Krasinski, one of the notable alumni at Brown, majored in English and earned his honors degree in playwriting in 2001. American actor and director John Krasinski is well-known for playing Jim Halpert on the NCP sitcom The Office.
He received a good education in theater arts at Brown University and received numerous honors, including nominations for Primetime Emmy Awards and Screen Actors Guild Awards. Another notable accomplishment was being listed among the Times' 2018 list of the 100 most influential people in the world.
John F. Kennedy, Jr.
Also included in our list of notable alumni at Brown, John, was born in Washington, DC, on November 25, 1960. He was an American journalist, lawyer, magazine publisher, and the sole surviving son of US President John F. Kennedy. He attended Brown University. John earned a bachelor's degree in American Studies in 1983.
Julie Bowen
Julie Bowen Luetkemeyer, an American actress, is another well-known individual who attended Brown University and rose to fame after playing Claire Dunphy in the ABC series Modern Family. Italian Renaissance was Julie's chosen area of study at Brown University.
She received critical acclaim and Primetime Emmy Award nominations. She also received recognition in 2011 and 2012 for her work as an outstanding supporting actor in a comedy series.
Allegra Versace
Another success story from Brown University is an Italian heiress and socialite born on June 30, 1986. Donatella Versace's daughter, Allegra Versace, is a fashion designer. In addition to serving as the director of Gianni Versace SPA, Allegra has experience as a theoretical dresser in New York. In the late '90s and early '80s, Allegra continued to struggle with anorexia nervosa, a serious illness, yet she was still able to establish a fashion empire.
Janet Yellen
Also part of our list of notable alumni at Brown is Janet Yellen. Since January 26, 2021, Janet Louise Yellen, an economist and educator, has held the position of 78th Secretary of the Treasury for the United States.
She was previously the 15th chair of the Federal Reserve from 2014 to 2018. She is a Democrat. Yellen is the first woman to occupy each of those positions and the first person to have served as chair of the Federal Reserve, Treasury Department, and White House Council of Economic Advisers.
John Sculley III
American businessman, entrepreneur, and high-tech startup investor John Sculley III, served as PepsiCo's president (1977-1983) and vice president (1970-1977) before joining Apple Inc. on April 8, 1983, where he served as CEO until 1993. With a pay of US$10.2 million per year, Sculley was recognized as Silicon Valley's highest-paid executive in May 1987.
Lisa Loeb
An American singer-songwriter, musician, novelist, and actor. With the number one hit song "Stay (I Missed You)" from the movie Reality Bites, she launched her career. It was the first number-one single for an artist without a recording deal. With "Do You Sleep?" in 1996 and "I Do" in 1998, she added two more Top 20 singles to her discography.
Two of her studio albums, Tails, and Firecracker, were released back-to-back, and both received a gold certification.
John Heisman
Last in our list of notable alumni at Brown is John William Heisman, a baseball, basketball, and American football player, coach, sportswriter, and actor. With a 186-70-18 career record in college football, he was the head coach at Oberlin College, Buchtel College (now the University of Akron), Auburn University, Clemson University, Georgia Tech, the University of Pennsylvania, Washington & Jefferson College, and Rice University.
What are the undergraduate requirements at Brown University?
What are the undergraduate requirements at Brown University? Basic requirements for admission to Brown University include high school graduation, timely submission of the Common Application, and strong GPA and test results.
Although Brown University has no minimum GPA or test score requirements, AdmissionSight advises paying attention to the average GPA and test scores of admitted students as they can help you understand the kind of achievement the school is seeking.
The level of academic rigor you demonstrated during your senior year is among the most crucial prerequisites to being admitted to Brown University. It is highly preferred that applicants continue to perform well in their final year of high school while taking more difficult courses.
Brown meticulously examines the transcripts of each applicant to make sure they maintain their high standards of performance. Just like the people in the above list of notable alumni at Brown who excelled and took challenging classes in their high schools.
They prefer kids who have taken a more rigorous approach to their high school education since they obviously value quality over quantity, which typically implies the AP or IB version of a subject rather than Honors or College Prep options.
Test Results
For the 2022–2023 admission cycle, Brown has expanded its test-optional policy to include all first-year, transfer, and resumed undergraduate education applicants; however, based on data from prior years, you must score at least 1420 to be taken into consideration. The middle 50% of accepted students received SAT Math and Evidence-Based Reading and Writing scores between 1480 and 1560.
The middle 50% of admitted students often have ACT scores between 33 and 35, which is the range. Since more than 50% of admitted students had ACT scores between 35 and 36, you will need to perform well in order to be taken into consideration for admission.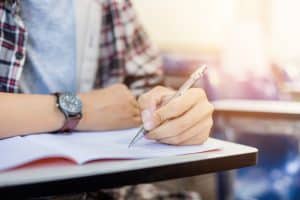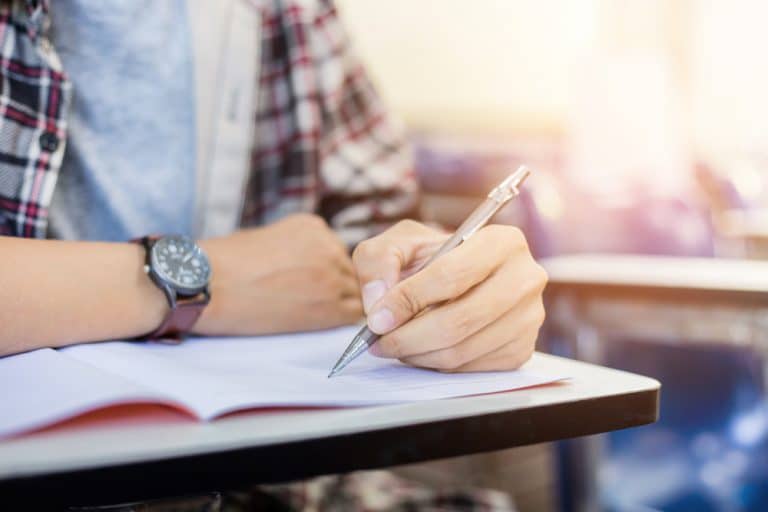 You must additionally submit proof of your English proficiency through the TOEFL or IELTS if you are an international student or if you completed your high school education in a language other than English. A score of 100 or higher on the online TOEFL exam or an IELTS score of 8.0 or above is expected, while neither is a prerequisite for admission.
Additionally, first-year applicants should be aware that taking standardized tests will be optional, at least up until the admissions cycle for 2021–2022. In the event that they are submitted, they will be considered in light of the applicant's information. It wouldn't harm your application if you weren't able to take the exam. Nothing will alter this until further notice.
GPA
Candidates for admission to Brown University must be at the top of their class and have superior academic standing. The admitted freshman class at Brown University has an average GPA of 3.94 on a 4.0 scale.
The unweighted GPA is 4.08 on average. For this reason, especially during your senior year of high school, we advise you to keep an eye on your course load and grades.
How difficult is it to get admitted to Brown University?
How difficult is it to get admitted to Brown University? Suppose you're thinking about applying to the highly selective Brown University. In that case, it's safe to say that you're drawn to this Ivy League institution's distinctive qualities, which may be summed up as flexible, demanding, and community-oriented.
Brown is well known for the following: An open curriculum (which gives students control over their own education), a collaborative and lively atmosphere, reverence for the liberal arts and interdisciplinary study, and respect for people with different backgrounds and viewpoints.
Also, students are guaranteed to spend a lot of time in person with professors thanks to the 6:1 student-to-faculty ratio, 100% of faculty teaching undergraduates, and 70% of classes with fewer than 20 students. Additionally, the school attracts intellectually curious, passionate, and creative students who are driven to change the world.
This stunning college on a hill is located in the small but thriving capital city of Providence, Rhode Island, which is known for its arts scene, culinary offerings, and unpretentious vibes. Boston and New York City are both easily accessible by car or train from here, and the beach is a 30-minute drive away.
It's quite challenging to be in the undergraduate Class of 2025; 46,568 individuals applied. A total of 2,569 applicants were accepted, or a 25.5% acceptance rate. Approximately half of the class, or 885 out of 1,724 first-year students, were accepted via Early Decision.
With 696 candidates and only 15 students accepted into the five-year Brown University/Rhode Island School of Design (RISD) Dual Degree program, it is likewise highly competitive.
There are 3,516 applicants and 53 enrolled students in the eight-year Program in Liberal Medical Education (PLME), combining undergraduate courses and professional medical training, which is even more competitive.
These figures demonstrate Brown's success in luring exceptional candidates. Although Brown has a very low acceptance rate, depending on the strength of your profile, your individual chances of acceptance may really be higher or lower.
The average academic profile of students admitted to Brown University
GPA
The GPAs of Brown's student body are not made public.
SAT/ACT
Scores were submitted by 70% of the entering class and 43% of the outgoing class, respectively.
Class Rank
One hundred percent of Brown's new freshmen graduated in the top quarter of their high school classes; the top tenth is 98.7%.
Among first-year students, only 23% provided their high school class rank.
Each alumnus is an extraordinary individual who entrusted their education to their chosen institution. If you're eager to enter Brown University, you should be dedicated to each step of its admission process. AdmissionSight is here to help you every step of the way!
Your ideal life here as a student can become a reality with professional assistance from us, AdmissionSight. Contact us today, and we will help and guide you in strengthening your profile to increase your chances of admission.