Pre-med at MIT
When it comes to being a pre-med student, selecting a reputable college for undergraduate study might make a significant impact. It is tough to determine which colleges are the best due to the wide variety of options available and the myriad of variables that must be considered. Pre-med at MIT is the best choice for you if you want to thrive in science and engineering while also living among intelligent classmates and academics in an unparalleled atmosphere.
The Massachusetts Institute of Technology (MIT) is widely recognized as one of the most renowned and best-ranked educational institutions in the world. Pre-med at MIT is unmatched, and there is no other institution that will provide you with such a strong scientific foundation.
Does MIT have a Pre-med?
Does MIT have a Pre-med? Unlike the majority of other educational institutions, MIT does not offer a pre-med or pre-health major. It indicates that students are free to pursue any major of their choice and to attend classes offered by any department.
However, in order to submit an application to any health-related professional institution (such as dentistry school, medical school, etc.), one must first meet a few prerequisites. Students at Pre-med at MIT who are in their sophomore year and interested in pursuing a career in medicine are strongly urged to make a registration meeting with their Prehealth Advising during the spring of their second year.
Pre-med at MIT will assist you in exploring various pathways and programs, preparing for top medical schools, and applying to those schools. They share their knowledge and expertise in researching all of the programs, comprehending the criteria and requirements, writing critical essays, and preparing for interviews in an effort to make the application process less mysterious.
What Percent of MIT Pre-meds get into Med School?
What percent of MIT pre-meds get into med school? Because the Massachusetts Institute of Technology is frequently ranked as one of the best engineering schools in the country, its inclusion on a list of the top pre-med colleges might appear to be a bit of an odd choice.
After all, the Massachusetts Institute of Technology does not have its own hospital or medical school. In spite of this, around 10% of students who graduate from MIT enroll in medical school or another type of graduate degree related to the health professions.
Students of pre-med at MIT who are interested in pursuing a career in medicine come from a diverse range of academic disciplines, and the quality of education they receive at MIT in the areas of biology, chemistry, and physics is difficult to match. Students at MIT who are interested in attending medical school or working in the medical field can receive expert guidance from the Office of Global Education and Career Development.
Which Undergrad is Best for Med School?
Which undergrad is best for med school? The Massachusetts Institute of Technology has made significant contributions to almost all of the scientific and technological fields that exist in our modern world.
Additionally, it is widely acknowledged as the top higher education technology institute worldwide. There have been a total of 98 Nobel Prize winners, 58 people who have been awarded the National Medal of Science, and 41 people who have gone on to become astronauts graduate from the Massachusetts Institute of Technology (MIT).
Not only is the Massachusetts Institute of Technology a preeminent center for academic research, but it is also a prestigious educational establishment that does an excellent job of preparing its students for successful careers in the medical industry.
It might come as a surprise to learn that MIT, one of the most prominent technical schools in the world, provides a pre-med track, but in reality, such programs are quite widespread and enjoy an excellent reputation.
Because MIT has garnered such a stellar reputation throughout the years, the pre-med at MIT has access to an exceptionally large network of relationship opportunities. Students get the opportunity to spend their summers working alongside prominent figures in the medical business on the development of innovative approaches to patient care.
Premed students at MIT can select a major from a wide range of scientific fields. Additionally, they are required to attend classes in a specific order, which helps to better prepare them for the transition into medical school.
Biology
Biology is one of the most popular fields of study for students who intend to have a career in the medical field, particularly those who wish to become physicians or surgeons. The Bureau of Labor Statistics reports that 48.7 percent of all physicians and surgeons who were working in the United States in 2015 had biology as their undergraduate major.
According to the Association of American Medical Colleges, more than half of all individuals who applied to medical school for the academic years 2021-2022 majored in biology or a related biological science for their undergraduate degrees.
One approach to ensure that you take the prerequisite scientific classes and labs that many different medical schools require is to earn a degree in biology. You will learn about things like human biology, anatomy, physiology, and genetics during your time in this program.
If you do decide to pursue this field of study, you should make it a priority to diversify your education by enrolling in classes in fields other than science. Although every program is unique, here are some of the more common classes that biology majors are required to take:
Anatomy and physiology
Biochemistry
Biology I
Biology II
Biology labs
Calculus
Evolutionary biology
Genetics
Organic chemistry
Biochemistry
Students who specialize in biochemistry study not only creatures but also chemistry and how it interacts with living organisms in the same way that biology students do. This is another option that many people who wish to pursue a career in medicine choose.
As you might expect, the majority of your scientific classes will be labs, particularly those in the fields of biology and chemistry. On the other hand, you will likely end up taking a greater number of math and physics classes than a biology major would.
Biomedical engineering
You should expect to take a lot of science classes if you choose biomedical engineering as your major, and you'll also learn a lot about technology. You will get an understanding of how advances in science and engineering can contribute to better medical treatment.
The majority of students who choose this concentration to go on to pursue careers as biomedical engineers. These engineers are responsible for a wide variety of tasks, including the development of new medical tools, such as diagnostic and monitoring equipment, as well as the research and development of artificial organs that can be used in transplant procedures.
Nevertheless, if you want to go to medical school, this major might help you become ready for it, and it can also improve your knowledge of the instruments that you might use as a doctor or in another medical field.
Psychology
It's not just aspiring doctors who can benefit from undergraduate degrees in the social sciences like psychology or sociology. They can be advantageous, and some medical schools even give preference to applicants who have them.
If you choose to major in psychology rather than, say, biology or chemistry, you can differentiate yourself from other students in your graduating class while also contributing to the variety of that class. You will also acquire the professional skills necessary to take a humanistic approach to a medical career, such as empathy, communication, critical thinking, and resilience.
These workplace skills are required for a humanistic approach to a medical career. The Bureau of Labor Statistics reports that approximately 6.6 percent of currently practicing physicians and surgeons have degrees in psychology.
Math and statistics
Majoring in mathematics or statistics might also be an excellent way to prepare yourself for medical school. Even though it is common knowledge that math classes can be challenging, some physicians believe that the effort they put forth in their undergraduate studies better prepared them for the effort they would have to put forth in their studies as medical school students.
They were also better prepared to think critically and analytically thanks to the math classes they took. Learning mathematics can also help you develop the kind of precision that is necessary for a career as a doctor or surgeon.
Economics
At first look, majoring in economics and enrolling in a pre-med program may not appear to be complementary to one another, but this combination is really more frequent than you might imagine. Since economics, like psychology, is a social science, you will develop the ability to think critically about the people and the world around you while you study it.
It's possible that getting a degree in economics will help you do better on the MCAT. You will have a better understanding of how to make your services more affordable for your patients once you have finished school and are working as a practicing medical professional. Additionally, you will have a better understanding of how to run a private practice and even how to work with insurance companies once you have this knowledge.
Public health
Instead of concentrating on the health of a single patient, students who specialize in public health look at the health of an entire community or population. You will concentrate on preventative measures, health statistics, and trends, as well as the promotion of healthy living.
An undergraduate degree in public health can serve as excellent preparation for a variety of different occupations. Pre-med is a great initial step before applying to medical school and is offered by many schools, similar to the field of psychology.
What GPA is required for MIT?
What GPA is required for MIT? Pre-med at MIT enjoys a stellar reputation. You will without a doubt be well equipped for the path that leads to medical school, but the subjects offered here might make it difficult for you to earn a GPA that is particularly impressive. Unquestionably, this is something to think about.
In the admissions process for MIT, GPA is also considered to be of similar value. is equally crucial. The majority of schools have requirements for a minimum grade point average, and MIT bases its calculations on its own system. A minimum grade point average of 4.17 is necessary to get admitted to MIT. If, on the other hand, your GPA is lower than 4.17, you can try to make up for it by achieving a higher score on the SAT or ACT.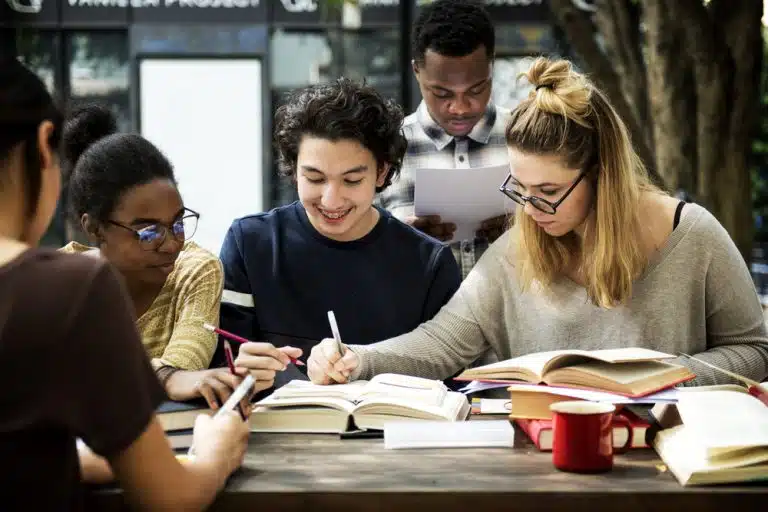 Even though you should strive to maintain a high grade point average (GPA), you shouldn't get down on yourself if it isn't very high. You may always verify your ability with a solid score on the ACT or SAT to make up for any deficiencies in your abilities.
Keep in mind that the admissions process for any college will often take a holistic approach. To put it more simply, they evaluate the entirety of your application in order to gain a better understanding of you and your potential as a student.
When determining a student's grade point average, more difficult classes and topics are given greater weight. When determining a student's grade point average, subjects and classes like physical education are not factored in.
The BCPM GPA required of approved candidates for pre-med at MIT in 2021 was 4.71 out of 5.0, while the Cumulative GPA required was 4.74 out of 5.0. The minimum acceptable GPA was 3.9, while the maximum was 5.0. The acceptance percentage for medical doctors seeking a spot in the MIT class of 2021 was 74%, while the rate for medical doctors seeking a Ph.D. was 90%.
Want to learn more about pre-med at MIT? You've come to the right place. At AdmissionSight, we have over 10 years of experience guiding students through the competitive admissions process.
AdmissionSight can help you put your best foot forward when applying to college. Contact us today for more information on our services.