Pre-med at UCLA
It's easy to get the impression that everyone is a pre-med at UCLA. This is not a random occurrence, since the University of California, Los Angeles, consistently sends more than one thousand students to medical school each year, which is more than any other school in the United States. There are valid explanations for the large number of people interested in becoming doctors.
Because it offers excellent academics and research possibilities, many pre-med clubs and programs, and a hospital system that is ranked first in California and third in the nation, UCLA is widely regarded as one of the premier pre-med schools in the state of California.
Students interested in attending a prestigious academic school while also getting a feel for the Los Angeles way of life often choose to attend UCLA because it is located in the middle of the action in the city of Los Angeles. Students interested in pre-med at UCLA are particularly drawn to the institution because of its accessible access to healthcare services as well as the chances it provides for mentoring and collaboration with students enrolled in the UCLA Medical School.
Does UCLA have a Pre-med?
Does UCLA have a pre-med? The Pre-med at UCLA does not result in the awarding of a formal degree. Rather, it is an adaptable course of study that satisfies entrance requirements for graduate schools in the medical or health areas and prepares students to undertake doctoral studies in such subjects.
Even though the University of California, Los Angeles (UCLA) does not offer a pre-med or pre-health major, it is widely regarded as one of the best institutions for preparing students for a variety of vocations in the medical and health professions. There are many different avenues open to you in order to direct you through your medical and health career trajectories, and these avenues are available to you regardless of whether you are majoring in STEM or pursuing a degree in the Humanities, Arts, or Social Sciences.
The majority of professional health programs call for students to complete a general education curriculum that includes chemistry, biology, mathematics, and physics. This curriculum is detailed in the "UCLA Pre-Health Course Requirements worksheet." This worksheet provides a fundamental plan of the study suggested for students attending professional health schools.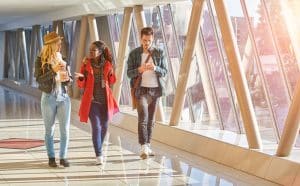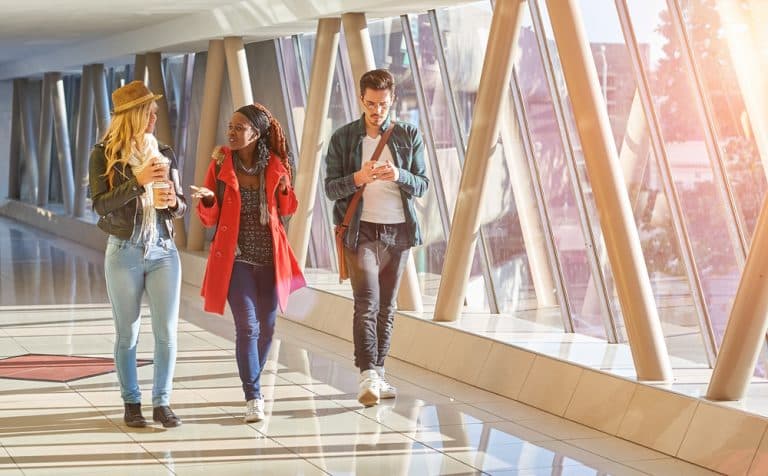 Pre-health students at UCLA have access to a plethora of services, including advising for program planning and the admissions process, provided by the university. Moreover, you have access to a wide number of different advisors for pre-med at UCLA.
What Percent of UCLA Pre-meds Get Into Med School?
What percent of UCLA pre-meds get into med school? According to the Association of American Medical Colleges (AAMC), the University of California, Los Angeles (UCLA) had the largest number of undergraduate students who submitted applications to medical school during a recent cycle for medical school admissions. Over one thousand people apply to medical school each year, the most of any school in the United States.
In the year 2020, there were 1,149 students at UCLA who applied to medical school. Of those applicants, 53% were accepted, which is 10 percentage points better than the average acceptance rate throughout the country. Applicants from UCLA who were accepted into medical schools had an average MCAT score of 513.6 and a GPA of around 3.7.
Even though students who complete the pre-med at UCLA go on to study medicine at institutions all over the country, it is natural for many of them to want to remain in the state in which they received their undergraduate education. Nine of the ten medical schools that receive the most applications from UCLA graduates are located in the Golden State.
And despite the fact that USC, California University of Science and Medicine, University of California Irvine, University of California San Diego, and the University of California Davis are the med schools that accept the highest numbers of UCLA graduates, the schools that accept the highest percentages of UCLA pre-meds tell a slightly different story.
In addition to USC and California University of Science and Medicine, the top five medical schools at which UCLA graduates have the best chance of being accepted are now Saint Louis University, Western Michigan University, and the Renaissance School of Medicine at Stony Brook. All of these schools are located in the United States.
Which Undergrad is Best for Med School?
Which undergrad is best for med school? There is hardly one single academic discipline that can claim to be the greatest choice for pre-med students. When it comes to getting into medical school, having a major in biochemistry rather than art history is not likely to give you a statistical advantage, despite what you might believe.
Having said that, there are several majors that are significantly more typical of pre-med students than others. It should come as no surprise that students with backgrounds in the biological sciences make up the highest proportion of those who apply to and enroll in medical programs across the country.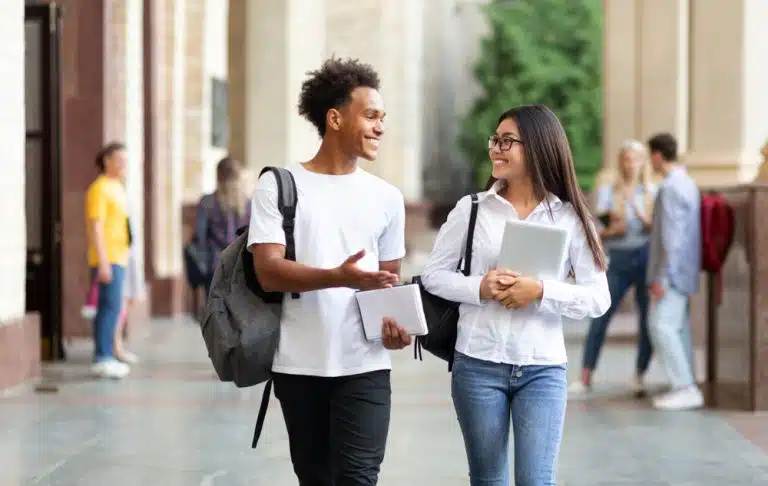 For pre-med at UCLA, psychobiology is known as the most popular major for pre-med for two primary reasons: its pre-major course requirements closely align with the pre-med classes you'll need to take anyway, and many people believe it's the science major which is easiest to maintain a good grade point average.
Other popular pre-med at UCLA include the following, some of which have a well-deserved reputation for being challenging:
Biochemistry
Many of the advantages that come with having a degree in biology are also available to those who chose biochemistry as their undergraduate major, which is one reason why there is such a high concentration of medical students in the field. It doesn't matter what subspecialty of medicine you're interested in, if you want to prepare for your future studies, you can enroll in a biochemistry program.
Some students have a difficult time deciding between two potential courses of action, and as a result, they put off starting their studies for far longer than necessary. If there is no clear winner between the two options, it is preferable to pick one randomly rather than spend too much time agonizing about which path you should follow.
Once you have made a decision, you should be completely dedicated to following through with it so that you do not experience unnecessary obstacles along the way.
The study of biochemistry involves investigating the chemical processes that are involved in living things, with a particular emphasis on the inner workings of cells. Courses in biochemistry examine how cells generate energy, how they move, and how they reproduce. Following an introduction to the fundamentals of cellular life, you will investigate DNA and genetics, the fundamental components of living things.
You not only learn how genetics affect a person's likelihood of developing certain diseases, but you also gain an understanding of how the color of a person's hair and eyes is determined by genetics.
Prospective employers will take note of your fundamental grasp of life if you have a biochemistry degree, proving that you have this insight.
Biology
A degree in biology is an excellent foundational requirement for those who wish to pursue a profession in the medical field. Biology is a popular choice for undergraduate study among students for a variety of reasons, and the knowledge gained in this field helps them prepare for their future professional lives.
Studying biology demonstrates that you are interested in life and the processes that make it possible, in addition to preparing you for what is ahead in the future. Because of your desire, you are likely to be accepted into a number of different medical programs in the future, which will allow you to further your studies and begin a successful career.
Lessons in biology span a wide variety of living things, from single cells to entire human beings. You will learn how a variety of species are able to survive and reproduce, and the classes you attend will demonstrate how your body's many organs coordinate their functions to keep you alive.
You will not only gain knowledge about organisms that are still alive today, but you will also travel through time to find out about creatures that existed a very long time before humanity.
If you want to get as much information as possible regarding life and the myriad of forms it can take, taking a biology class is the way to go. This degree piques your curiosity and motivates you to keep working for the long-term professional goals you've set for yourself.
Biomedical Engineering
If you are serious about having a successful career in the medical field, you should consider majoring in biomedical engineering. Other degree programs are far simpler to complete, but earning a degree in biomedical engineering sets you apart in a significant and meaningful way from the competition.
You not only get knowledge about biology and medicine, but you also gain an understanding of how cutting-edge technology may help save and enhance the lives of countless patients all over the world.
Magnetic resonance imaging and the technology that makes laser surgery possible were both invented by biomedical engineers. These advancements, which have revolutionized the world in many beneficial ways, have been largely responsible for these changes.
If you pursue an education in this subject, you will provide yourself with the tools you need to succeed in any area of specialization that you choose to focus on later in your studies, provided that you continue your study in this field.
Psychology
For a variety of reasons, prospective students of medicine should begin their academic careers by studying psychology. To begin, it clarifies the human mind, thinking, and the process by which individuals arrive at their conclusions. You will learn about the barriers that patients face in communicating openly with their medical experts, as well as strategies for overcoming such barriers.
This class will keep you interested from the very beginning to the very end if you have an interest in studying human behavior and figuring out what makes people tick. This class offers students new perspectives on what motivates them, what inspires them, and what drives them to want to improve.
You will also gain an understanding of mental health concerns as well as the factors that contribute to their development. The knowledge and understanding that you gain while obtaining this degree will prepare you for many of the responsibilities that you will assume once you get it and begin working in the medical field.
You will be taught, for instance, how to communicate with patients in a way that fosters transparency and trust among all parties involved. You will not only learn how to aid your patients, but you will also learn how to get beyond the emotional problems that you will confront during your career. This is a two-fold benefit of being a medical professional.
Human Physiology
A degree in human physiology is another excellent option for students interested in pursuing a career in the medical industry. In contrast to biology classes, human physiology studies the inner workings of the human body and how it functions.
Enrolling in this program is an intelligent way to prepare yourself for the career that you have set your mind on, and by the time you finish the program and earn your degree, you will be that much closer to your goal. You will be that much more prepared for the career that you have set your mind on.
Learning human physiology is an ideal place to begin for anyone interested in a medical career, despite the fact that you won't acquire some of the information necessary to start working as a physician. Because you are going over these things again, it will be a lot simpler for you to understand the medical concepts that you will learn in the future.
Your first lesson will provide an overview of the material you will cover during the rest of the class, as well as an introduction to the human body. After that, you will discuss several parts of the human body as well as the function that each of those parts serves in day-to-day life. The neurological system, skeletal system, respiratory system, and muscular system are just a few of the systems that will be covered in this course.
A degree in physiology makes you stand out from the crowd because it demonstrates your in-depth knowledge of the human body. If you want to show potential employers that you have the drive and dedication necessary to be successful in your chosen area, choose physiology as your undergraduate major instead of one of the other available options.
What GPA is Required for UCLA?
What GPA is required for UCLA? Because a high grade point average is one of the most important aspects of a competitive application to medical school, it is essential for prospective medical students to attend an institution at which they can achieve academic success and stand out from the crowd of other students majoring in life sciences. Developing a comprehensive game plan is necessary for academic performance in the pre-med at UCLA.
Because of the reputation that UCLA has for having demanding academics, it can take a lot of work to keep a high grade point average there, particularly in the sciences. At UCLA, many of the science, technology, engineering, and mathematics (STEM) subjects are graded on a curve, making it more difficult to receive A's, whereas most classes in other fields are typically evaluated using a straight scale.
The majority of these challenging science classes are collectively referred to as "weeders" for the simple reason that students who do poorly in them are effectively eliminated from the pre-med track.
In addition to this, many first-year students struggle to acclimate to the rigors of college life and do not yet have solid study routines established, which results in them receiving grades that are below average or average at best.
When applying to medical school in 2019, prospective students from the University of California, Los Angeles had a GPA that was 3.55 on average, however, the average GPA that was admitted was 3.66. Based on such findings, it is reasonable to conclude that the Bruins typically have a grade point average that is lower than what is considered "competitive" (3.7 or higher).
It should come as no surprise, given how much weight your grade point average (GPA) bears when applying to medical school, that a low GPA (in most cases, below 3.5) is one of the most prominent reasons why many pre-med at UCLA eventually give up on their goal of becoming a doctor.
Want to learn more about pre-med at UCLA? You've come to the right place. At AdmissionSight, we have over 10 years of experience guiding students through the competitive admissions process.
AdmissionSight can help you put your best foot forward when applying to college. Contact us today for more information on our services.