Pre-med at Yale
When it comes to being a pre-med student, selecting a reputable college for undergraduate study might make a significant impact. It is challenging to determine whether or not the pre-med at Yale is the most beneficial one given the variety of options available and the number of variables that must be considered.
Pre-med at Yale offers exceptional options such as research, shadowing, and volunteering. Moreover, the university's pre-health advisory service assists students in strengthening their application materials. Students at Yale University may come to realize that the process of preparing for a career in medicine can be challenging at times, but it can also be extremely gratifying.
Does Yale have a pre-med?
Does Yale have a pre-med? Anyone who is getting academic preparation in order to submit an application to medical school is considered to be "pre-med." In addition, Yale does not offer a "pre-med major;" but, it does recommend a conventional pre-med curriculum in order to assist you in planning out when and what classes you ought to take.
There are some courses that can be taken to prepare for medical school, but Yale does not offer a pre-med major per se. The fields of Molecular Biophysics and Biochemistry as well as Molecular, Cellular, and Developmental Biology are popular choices among students. On the other hand, a significant number of people opt to study English, Religious Studies, Biomedical Engineering, or even Computer Science.
It's true that majors like English and Computer Science don't have much in common with each other, but biology-related majors typically involve a substantial number of pre-med courses already. As long as you have a solid game plan, you should be able to finish whatever major you want while still studying for a medical degree.
What percent of Yale pre-meds get into med School?
What percent of Yale pre-meds get into med school? You are free to pursue whatever academic concentration you like at Yale as long as you have a strong background in science, technology, engineering, and mathematics (STEM) as well as writing.
In point of fact, 82% of applicants to Yale were accepted in 2021, which is the most recent year for which data have been made publicly available, and 85% of first-time applicants were accepted. There is no indication that being a pre-med at Yale will provide you an edge in the application process for the medical school at Yale.
According to information provided by the Medical School Admission Council, Yale University School of Medicine is the third most competitive medical school in the United States, with an acceptance rate of 2.44% for the class of 2023. (AMCAS).
Scores on the Medical College Admission Test (MCAT), grade point average, and interviews are required for admission to medical schools for pre-med students. And although pre-med at Yale has a relatively low acceptance rate for applicants, Yale undergraduates have a strong track record of success when applying to US medical schools, with an amazing 90% of them being accepted.
Which undergrad is best for medical school?
Which undergrad is best for med school? You will have a lot of obligations to perform throughout your time as a pre-med student in college in order to position yourself as a competitive applicant to medical school.
The evaluation done by medical school admissions committees places a substantial amount of weight on the candidate's performance in the requisite science courses; therefore, we'll be covering those in this piece.
Students who are interested in applying to medical school are required to complete a specific sequence of pre-med courses. Although there is a lot of overlap in the standards that medical schools set for pre-med classes, each school determines its own prerequisites.
In addition, every school has its own set of recommendations and standards for pre-med education that students must complete. After you have been accepted into a specific college, it is imperative that you investigate the pre-health regulations that are in place at that institution.
Biology or Biological Sciences
Students who intend to pursue a career in medicine almost universally choose to concentrate their undergraduate education on biological science, also known as the branch of science that investigates life and all forms of life.
According to the statistics provided by the American Medical Association, a total of 12,845 of the 22,239 students who were documented as enrolling in medical school in the United States in the year 2020 had majored in biological science during their undergraduate studies.
Physical Sciences
According to the findings of a report compiled by the Association of American Medical Colleges (AAMC) and quoted by the American Medical Association, the field of physical science is the subject that attracts the second-highest number of undergraduate students.
There were around 2,240 individuals who matriculated into medical school with an undergraduate education in the physical sciences. This represents approximately 10% of all medical students.
You are more likely to graduate with a bachelor's degree in one of the specific areas that fall under the field of physical science as opposed to receiving a degree with the title of physical science. The study of non-living systems is under the purview of the natural sciences, known collectively as the physical sciences, which include disciplines such as physics, chemistry, astronomy, and geology.
Health Sciences
The field of health sciences is studied in depth at a number of undergraduate institutions. It might seem like a major in health sciences would be ideal for a career in medicine, but in reality, only 784 of the 22,239 medical school students tracked by the American Medical Association had majored in specialized health sciences. This is a field of science that is considered when you take pre-med at Yale.
This is despite the fact that health sciences are a popular major. This only accounts for roughly 3.5% of the total number of medical school students who major in the health sciences.
The majority of students who study health sciences end up working in the medical profession, however, they don't typically work as doctors. As a substitute, these students typically find employment as technicians in the healthcare industry, where they assist physicians and other highly trained medical experts in performing diagnostic tests, dispensing prescriptions, and carrying out other forms of therapeutic intervention.
Medical Technology
Undergraduate degrees in medical technology are likely to be more appealing to you if you have less of an interest in the administrative aspects of the healthcare system and a greater desire to participate in the hands-on technical work that is required in clinical practice.
In most cases, the main objective of these healthcare programs is to train students to work in clinical settings as medical technologists or technicians. Career options within the realm of medical technology and technology assistants include phlebotomist, radiologic technologist, surgical technologist, and cardiovascular technologist roles.
If a student earns an undergraduate degree in medical technology, they have the option of either entering the industry as a medical technician or technologist or continuing their education by applying to medical school. Both of these paths lead to the same end goal of becoming a physician.
Biomedical Engineering
Engineers solve issues by applying the disciplines of science and mathematics, and biomedical engineers specifically apply these methodologies to the design of solutions relating to the medical area. The prerequisite scientific coursework for engineering programs is typically the same as that required for medical school.
You will have the opportunity to learn about developments in all areas of biomedical science if you decide to concentrate on your undergraduate studies in biomedical engineering.
When you are getting close to finishing the requirements for your bachelor's degree, you will have the opportunity to make a decision about whether you want to pursue a career in engineering design or apply to medical school in order to be able to treat patients in clinical practice.
Either way, you get to assist people; the only difference is whether you do it directly in clinical practice as a physician or indirectly as the creator of medical equipment, methods, and therapies that are used to diagnose and treat health disorders. Either way, you get to help people.
Public Health
Although the majority of students enroll in medical school with the goal of working in clinical practice as a physician or surgeon, a medical degree can also be utilized to further initiatives in public health.You can enroll in pre-med at Yale if you wish to take this route.
Pre-med students who want to get a head start in the medical field are increasingly likely to major in public health. In point of fact, some students who specialize in medicine go above and beyond to earn a Master of Public Health degree in addition to their Doctor of Medicine degree while they are enrolled in medical school.
If you have an interest in topics such as community health, infectious disease outbreaks, disease prevention, or preventive medicine, you may be interested in pursuing a degree in public health as an undergraduate student.
However, they do cover scientific research methods and provide valuable insight into public health issues and obstacles that individuals may face in getting healthcare services. Public health degree programs tend to include fewer laboratory science courses because it is a medical major, but they do cover scientific research methods.
Psychology
Applicants to medical schools who aren't particularly interested in psychiatry could be tempted to dismiss the value of a degree in psychology as irrelevant to their professional goals.
There is, nevertheless, a tremendous amount of value in learning what drives thought and action — in any field, but particularly in a medical career. This is because medical practice is heavily influenced by psychology.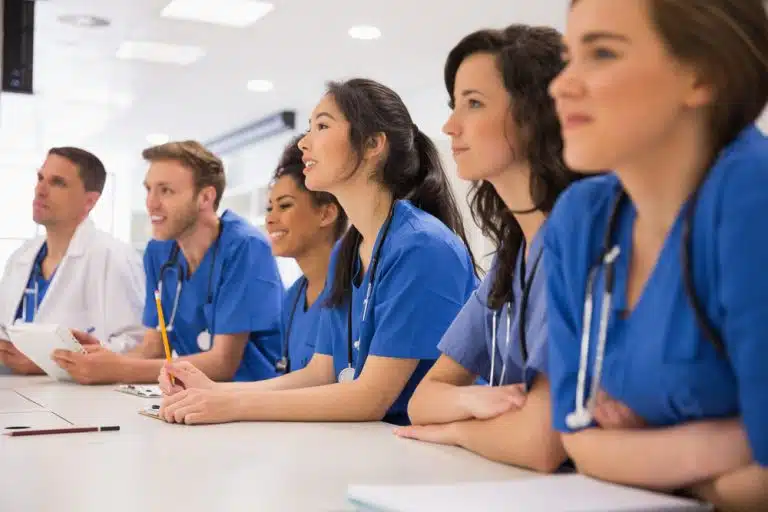 It is possible to classify psychology under either the category of natural or social science. Students who major in psychology can benefit from developing a deeper comprehension of the scientific method, which serves as the basis for research in the field of medicine.
If you are familiar with the ways in which individuals think and behave, you will be able to communicate more effectively with patients. If you are interested in a medical specialty linked to mental health, such as psychiatry, or to the brain, such as neurology, majoring in psychology may be a particularly astute choice for you to make in your educational pursuits.
What GPA is required for Yale?
What GPA is required for Yale? In most cases, the minimum GPA requirement for admission to Yale University is roughly 4.12 points. On the other hand, Yale has never announced its count.
Therefore, it is determined as the overall average grade point average based on the records of those students who were granted admission to Yale University. Because of the high level of competition at this institution, students are expected to maintain a high level of academic achievement during their time here.
Your entire application and subject of study can have an effect on your grade point average. So, Yale does not have a definite GPA requirement. In the event that you have fantastic standardized test scores, sporting achievements, extracurricular achievements, and other outstanding achievements, in such a scenario, your grade point average that is lower than 4.12 can give you an opportunity at pre-med at Yale. All of these accomplishments demonstrate that your application is superior to those of other people.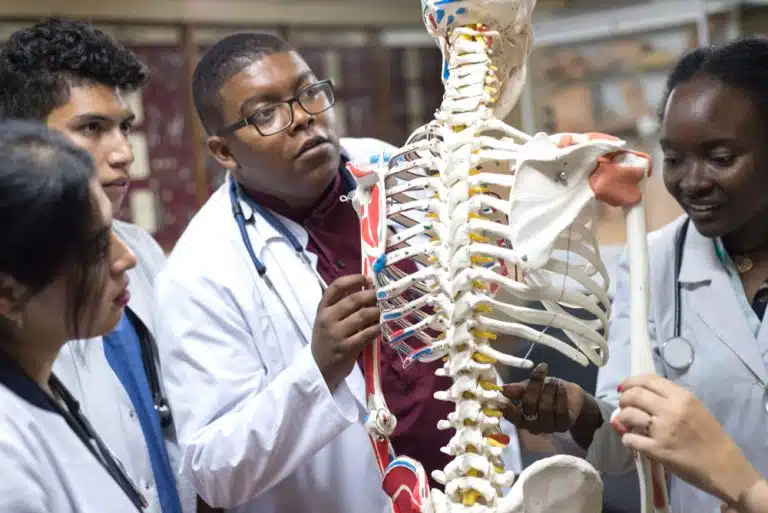 Because of this, being a pre-med at Yale does not appear to confer any advantages that would assist you in getting entry into the Yale Medical School. According to information provided by the Medical School Admission Council, Yale University School of Medicine is the third most competitive medical school in the United States, with an acceptance rate of 2.44% for the class of 2023. (AMCAS).
Want to learn more about pre-med at Yale? You've come to the right place. At AdmissionSight, we have over 10 years of experience guiding students through the competitive admissions process.
AdmissionSight can help you put your best foot forward when applying to college. Contact us today for more information on our services.