Princeton Music Program
Seniors in high school are accustomed to experiencing anxiety around college applications, essays, SAT scores, and anything else that is associated with the process of applying to colleges. However, for students who are interested in studying music thru the Princeton music program, those are really baby steps leading up to the day of the big, scary audition, which is loaded with apprehension. The culmination of years spent honing your trade will invariably consist of approximately five minutes spent presenting it in front of a panel of judges.
A degree from the Princeton music program will allow you to pursue your passion for composing, analyzing, and researching the development of music in all of its myriad guises, be it Beethoven or Louis Armstrong, the Beatles, or Bach. This will ensure that you are able to satiate that burning urge you have.
Those who have a passion for music have the opportunity to enhance their abilities in areas ranging from composition to music history, education, and theory. This can help you become ready for a career as the next Duke Ellington or as the conductor of the National Symphony Orchestra.
Does Princeton have a Music program?
Does Princeton have a music program? Absolutely yes! The mission of Princeton University's Department of Music is to provide students with a well-rounded education that prepares them to create, perform, study, and write about music. Students of the Princeton music program are required to complete coursework in two distinct but broadly defined areas as part of the major: culture and criticism (C&C) and materials and making (M&M).
Composition, improvisation, musical theory and analysis, as well as electronic music, are some of the areas that are typically investigated through hands-on, exploratory methods. M&M covers all of these areas. The academic study of music thru the Princeton music program, including its history, formalist analysis, cognitive science, and ethnographic research, is the primary focus of the C&C subject area.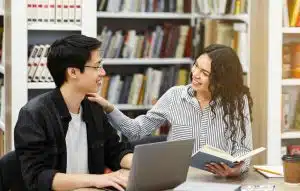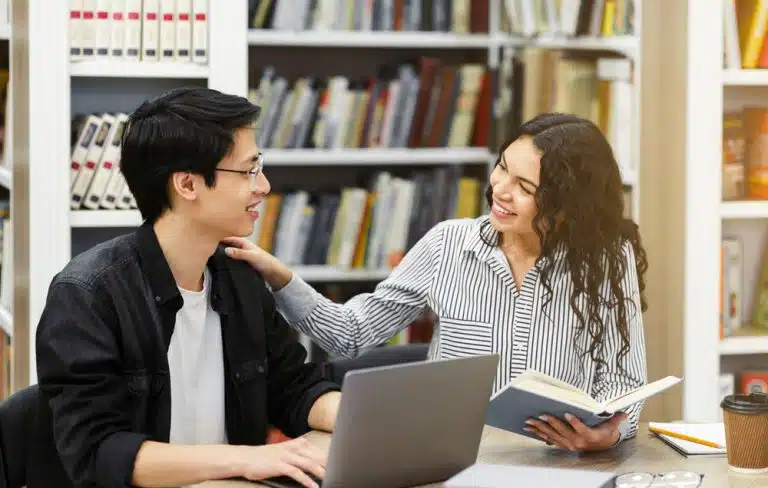 They are encouraged to generate independent work that crosses traditional disciplinary or methodological lines, regardless of whether our concentrators ultimately want to make music themselves, research and write about it, or do both of these things.
What is the Princeton Music Program like?
What is the Princeton music program like? Well, the music department at Princeton University is one of the smallest in the country, yet the school's students and faculty members are among the most accomplished in the world. Composition and musicology are the two main areas of focus for students at Princeton who are interested in music. There is no performance concentration available (but there is a certificate that you can get in musical performance, kind of like a minor).
Because there are typically fewer than ten undergraduates who choose to major in music at Princeton, there is an unusual amount of emphasis placed on providing high-quality instruction to students who are pursuing degrees in fields other than music. This is one of the most significant aspects of the Princeton music program, and it's one of the reasons why it's considered one of the best in the country.
For instance, despite concentrating on studies, like economics, you will be able to play in the orchestra at Princeton University, direct a small chamber ensemble, attend lectures in music theory and musicology, and earn one of those diplomas in musical performance.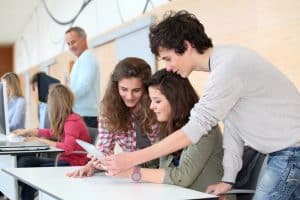 Because of the size of the classes, there is a significant amount of interaction between the students and the teachers. A powerful sense of community can be found here. By playing in the orchestra and randomly encountering other musicians in the music building, You are able to be acquainted with the vast majority of the people who are involved in the musical world.
There are a number of unplanned music reading parties for you to keep track of, and that is one of the best things about the Princeton music program: the faculty and staff are really encouraging of making music at any time.
What are the various Princeton Music Groups?
Knowing more about the Princeton music program, what are the various Princeton music groups? Within the dozens of performance bands that thrive on Princeton's campus, many hundreds of students have the opportunity to create great music while also developing connections that will last a lifetime.
Two symphony orchestras, three choral groups, several jazz ensembles, contemporary music ensembles, an African Music Ensemble, and a wide variety of smaller chamber groups are all conducted by members of the Music Department's faculty.
Together, these organizations have transported the art of making music at Princeton to worldwide locales ranging from Hong Kong to Buenos Aires and from Cape Town to Vienna. Additionally, they have performed on campus with internationally renowned performers.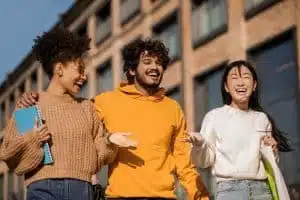 Additionally, the ensembles provide a wide variety of performance possibilities for student soloists. These opportunities include yearly concerto competitions in which the winners have the opportunity to perform with the Orchestra and Sinfonia.
The different ensembles of the Princeton music program that are directed by members of the Department's faculty are listed below.
African Music Ensembles
An investigation into the traditional music and Afrobeat of West African countries like Burkina Faso, Guinea, Mali, and Nigeria, taught on a variety of premium West African instruments.
Afrobeats Ensemble
Students at Princeton University who are enrolled in the Afrobeats Ensemble have the opportunity to investigate the sounds and rhythms that originated in cities all throughout Africa, such as Bamako and Johannesburg, Kinshasa and Abidjan, Lagos and Nairobi, Ouagadougou, and many more.
From Fela Kuti in Nigeria to Soukous from the Democratic Republic of the Congo, African musicians have contributed to global music. From Coupé Décalé in Côte d'Ivoire, through Desert Rock and blues from Mali.
Everyone in the school is encouraged to participate in the Afrobeats ensemble, which plays music using instruments from a wide variety of eras and locations. In this investigation of music, rhythm, movement, and expression, instruments from rock, jazz, and classical contexts from the West are combined with traditional drums, harps, and wind instruments from West Africa.
There is no need to submit an audition. At the beginning of each semester, an announcement will be made regarding registration.
Traditional Ensemble
Students at Princeton University participate in an organization called the Traditional Ensemble, in which they study and perform music from West Africa. The Traditional Ensemble's primary focus is on Mandé music, but its repertoire also includes a diverse range of rhythms and sounds from Burkina Faso, Mali, Senegal, Guinea, The Gambia, Ghana, and the Ivory Coast.
Students are taught by Director Olivier Tarpaga and other guest musicians the background, cultural significance, and techniques for playing traditional instruments such as the djembe and the dundun. Students are immersed in the connections between music, dance, and story throughout their time spent studying in the Traditional Ensemble. Topics covered include rhythm, timbre, meaning, movement, and narrative.
Students who are members of the Traditional Ensemble have the same opportunity to participate in concerts, festivals, and other cross-campus collaborations throughout the academic year as those who are members of the Afrobeats Ensemble. Everyone in the class is invited to participate in the traditional ensemble. There is no need to submit an audition. At the beginning of each semester, an announcement will be made regarding registration.
Choirs
The Glee Club, Chamber Choir, Playhouse Choir, and Vocal Consort programs are all part of the choral program, which is led by Gabriel Crouch. Auditions for the fall semester's three choral ensembles—the Glee Club, the Chamber Choir, and the Playhouse Choir—take place during the first week of classes.
Glee Club
The Glee Club at Princeton University is both the university's oldest and largest choir. For generations, it has served as the "hub" for singers at Princeton, bringing together students with similar musical interests so that they can explore their passions together and form friendships that will last a lifetime. The pupils pay nothing when they go on the international tour that the choir does every other year.
Chamber Choir
The Chamber Choir is an elite ensemble consisting of 24–40 mixed voices that are led by Gabriel Crouch and perform a wide variety of difficult music ranging from the Renaissance to the twenty-first century. In addition to sharing the stage with the Glee Club when they put on a joint performance, as well as performing on their own independent concert series, this ensemble is frequently asked to take their show beyond campus.
Due to the advanced repertoire and relatively short rehearsal load, a typical member of the Chamber Choir possesses a high level of musicianship and typically has some prior experience singing at a high level in choral ensembles. The complete motets of Bach have recently been performed, together with Rossini's Petite Messe Solennelle and Martin's Mass for Double Choir.
Playhouse Choir
The Playhouse Choir investigates the relationship between choral music and the performing arts. The activity of the group includes both big and small groups, a cappella and accompanied singing, solo vocal performances, dance, spoken word, new music commissions, and collaboration projects with artists from a variety of areas.
Vocal Consort
Singing enthusiasts with an interest in one-to-part singing, of unaccompanied vocal music from any era or genre, are given the opportunity to develop their passion together in a guided environment by participating in the Vocal Consort Certificate Program. The students in the program curate their own recitals and rehearse with each other in a variety of combinations, depending on the needs of the repertoire. This is done under the general leadership of Gabriel Crouch and Jacqueline Horner-Kwiatek.
Early Music Princeton
Early Music Princeton (often referred to as "EMP") is an umbrella organization managed by harpsichordist Wendy Young that is devoted to the investigation of early music, including both vocal and instrumental forms. Everyone from Princeton University, including graduate students, undergraduates, instructors, and staff members, is welcome to participate in EMP's activities.
Members of Early Music Princeton research and perform vocal and instrumental material spanning the ages from the Middle Ages and the Renaissance all the way up to the High Baroque period, with a particular emphasis on the historical performance practices of that time period. The Early Music Princeton Singers, Viol Consort, and Chamber Players are the ensembles that make up the Early Music Princeton (both modern and original instruments).
Early Music Unleashed! is an electronic extension of EMP that brings the worlds of early and new music closer together. It does this by reinterpreting "old" music in "new" ways using a range of computer programs, baroque instruments, and the human voice.
Jazz Ensembles
The Creative Large Ensemble, the Jazz Small Groups, and the Jazz Vocal Collective at Princeton all embrace the broad history of jazz in addition to its present forms and ways of playing the music. There are performances held both on and off campus at various times.
In addition to rehearsing with students, guest artists are frequently in residence for an entire week, during which time they teach master classes, travel to different ensembles and classrooms, and more. Archie Shepp, Billy Childs, Theo Beckmann, Gerald Clayton, and Danilo Perez are just a few examples of those who have held this position in the past. In certain instances, special guests have been asked to compose new music, which is subsequently performed for the first time at the concert.
Princeton Laptop Orchestra (PLOrk)
The Princeton Laptop Orchestra, often known as PLOrk, is an innovative musical ensemble that has been around since 2006 and reimagines the classical concept of an orchestra for the 21st century. Each laptop plays with a laptop and a hemispherical speaker that was created just for them.
These speakers simulate the way that traditional orchestral instruments project their sounds into space. The traditional function of the conductor is augmented by new technologies such as wireless networking and video, which suggests novel ways to organize huge ensembles.
Princeton University Orchestra
The Princeton University Orchestra, sometimes known as the "PUO," is considered to be one of the most prestigious and highly acclaimed undergraduate orchestras in the United States. It serves as the university's primary symphony orchestra. The orchestra is comprised of more than one hundred twenty undergraduate players, and it gives eight performances per year in Alexander Hall.
Additionally, the orchestra goes on international tours every other year. The repertoire of the orchestra encompasses a wide variety of pieces, ranging from those written during the classical era all the way up to those written very recently by members of the Princeton University community.
Princeton University Sinfonia
The Princeton University Sinfonia provides undergraduate and graduate student musicians with a stimulating outlet for their creative creativity. The orchestra now has an average of 55 members, and it gives one concert each semester in Richardson Auditorium in addition to additional, more intimate concerts that are arranged each year.
The orchestra continues to grow each year. Ruth Ochs has been the conductor of Sinfonia for the past seven seasons. Selected undergraduate students who are working for the Music Department's certificate in musical performance in conducting have joined Ruth Ochs in leading the ensemble.
Symphony pieces by Haydn, Mozart, Beethoven, Schubert, Schumann, and Tchaikovsky have been performed in previous concerts, along with works by Bach, Bartók, Brahms, Dvorak, and Stravinsky. Sinfonia, along with the Princeton University Jazz Ensemble, under the direction of Anthony D.J. Branker, commissioned and gave the first performance of a new piece by Laurie Altman titled "In Another Time" in May of 2009.
Sinfonia is an ensemble that strives to achieve a high level of musicianship while also placing an emphasis on the enjoyable and memorable aspects of making wonderful music with other people. This is accomplished while also having a design that allows for a more modest time commitment than other ensembles.
Want to learn more about the Princeton music program? You've come to the right place. At AdmissionSight, we have over 10 years of experience guiding students through the competitive admissions process.
AdmissionSight can help you put your best foot forward when applying to college this fall. Contact us today for more information on our services.