The Academic Prestige of Emory University: A Deep Dive Into Emory's Ranking
Emory University, a prestigious institution nestled in the vibrant city of Atlanta, Georgia, has consistently distinguished itself in the sphere of higher education. An embodiment of academic excellence and commitment to service, the university's reputation is reflected in its impressive rankings across various dimensions. Emory's ranking is not just a measure of its academic prowess; it is an endorsement of its dedication to intellectual rigor, societal impact, and its commitment to a diverse and inclusive community.
Delving deeper into Emory's ranking, one discovers an institution that is much more than a mere sum of its numbers. Emory University's rankings, whether global, national, or subject-specific, consistently stand testament to its robust academic programs, innovative research, and vibrant campus life.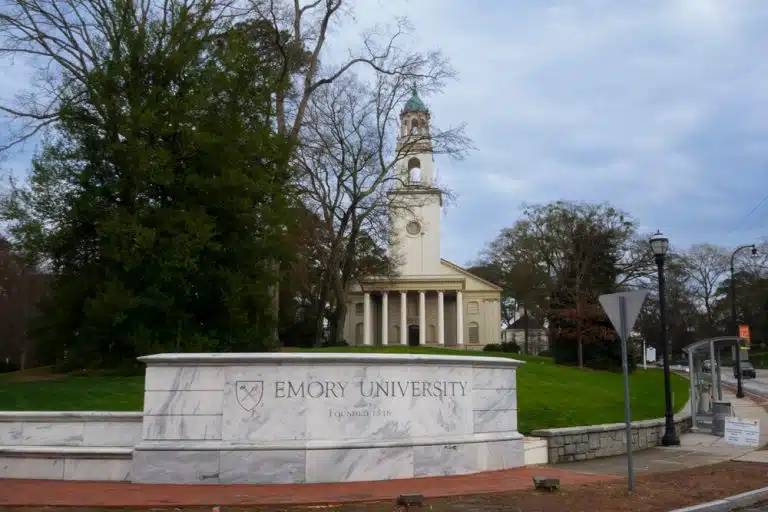 As we further unpack Emory's ranking, we'll explore not just what these rankings mean, but how they impact the overall Emory experience, shaping it into a unique blend of learning, innovation, and community engagement.
Emory University: An Overview
Emory University is a leading private research institution based in Atlanta, Georgia. Founded in 1836, Emory has grown into a university of international reach and recognition, known for its diverse academic offerings, groundbreaking research, and commitment to service.
Home to over 15,000 students, Emory offers a wide range of undergraduate, graduate, and professional programs across its nine schools and colleges. Its undergraduate programs are known for their liberal arts focus, small class sizes, and close faculty-student interaction, providing students with a well-rounded, personalized education. Emory's graduate and professional schools, including the highly-ranked Goizueta Business School and the School of Medicine, are recognized for their excellence in research and professional preparation.
Emory's research prowess is well acknowledged, with research initiatives spanning the natural sciences, social sciences, humanities, and health professions. The university is a key player in Atlanta's position as a hub for healthcare and research, particularly through its partnership with the Centers for Disease Control and Prevention (CDC) and its healthcare system, Emory Healthcare, which is the largest in Georgia.
Emory's campus life is rich and diverse, with numerous student organizations, athletic teams, and community service opportunities. The university's location in Atlanta offers students a vibrant urban culture, access to industry leaders, and numerous opportunities for internships and job placements.
With a commitment to excellence in teaching, research, and service, Emory University continues to contribute positively to society and prepare its students to become future leaders and innovators.
What is the Ranking of Emory?
What is the ranking of Emory? Emory University consistently holds a high-ranking position among national and international universities. To provide a more comprehensive understanding of Emory's ranking, it's essential to consider various ranking systems and criteria.
U.S. News & World Report
Emory University ranked top 22 national universities in the United States by the U.S. News & World Report for 2022-2023 and the top 21 for the Best Value Schools. This respected publication has been providing education rankings since 1983, and it uses a comprehensive methodology to evaluate universities across the country.
The ranking by U.S. News & World Report is based on a wide variety of factors. These include undergraduate academic reputation, retention rates, faculty resources, student selectivity, financial resources, graduation rate performance, and alumni giving rate.
Undergraduate academic reputation, which accounts for a significant portion of the ranking, is assessed through a survey of top academics, including presidents, provosts, and deans of admissions. Emory's consistent place within the top 25 reflects a strong reputation among these academic leaders.
Retention rates, both for first-year students and overall, are another crucial factor. Emory's high rates indicate that students are generally satisfied with their educational experience and choose to continue their studies at the university.
Faculty resources include class size, faculty salary, faculty degree level, student-faculty ratio, and proportion of full-time faculty. Emory's low student-faculty ratio and high proportion of full-time faculty demonstrate its commitment to providing students with access to accomplished, dedicated instructors.
Student selectivity, financial resources, graduation rate performance, and alumni giving rate are also factors that contribute to Emory's strong ranking. The university's ability to attract high-achieving students, invest in educational programs, ensure students graduate, and inspire donations from alumni all help to maintain its position among the top national universities.
Times Higher Education World University Rankings
Emory University according to the Times Higher Education (THE) World University Rankings is placed at #82 for the World University Rankings 2023 and #20 for the US College Rankings 2022. However, historically, Emory has often been listed among the top 100 universities in the world.
The THE World University Rankings is an annual publication of university rankings by Times Higher Education magazine. The ranking provides a list of the world's best universities evaluated across teaching, research, international outlook, reputation, and more.
The 'teaching' criterion evaluates the learning environment, including a reputational survey, staff-to-student ratio, doctorate-to-bachelors ratio, and doctorates-awarded-to-academic-staff ratio. The 'research' criterion considers research reputation, research income, and research productivity. 'International outlook' looks at the proportion of international students, international staff, and international collaboration. 'Reputation' is a subjective indicator that relies on a global survey of academic experts.
Emory's strong performance in these rankings generally reflects its commitment to high-quality teaching and research, its diverse and inclusive environment, and its strong academic reputation globally. Emory is known for its strengths in health sciences, business, and the liberal arts, all of which contribute to its standing in the THE rankings.
QS World University Rankings
Emory University is typically ranked within the top 200 universities worldwide by the QS World University Rankings. QS, or Quacquarelli Symonds, is a leading global higher education company that has published its World University Rankings annually since 2004.
QS ranked #155 in QS World University Rankings 2023. The QS World University Rankings evaluates universities based on six metrics: academic reputation, employer reputation, faculty/student ratio, citations per faculty, international faculty ratio, and international student ratio.
The academic reputation metric, which is based on a global survey of academics, is the most heavily weighted in the QS methodology. Emory's strong showing in this category reflects its high esteem among academic peers around the world.
The employer reputation metric, based on a survey of employers regarding the quality of graduates, also contributes to Emory's ranking. Emory's consistent placement within the top 200 indicates that its graduates are highly regarded in the professional world.
The faculty/student ratio is used as a proxy for teaching quality, with a higher ratio indicating a better learning environment. Emory's favorable ratio illustrates its commitment to small class sizes and personalized learning.
Citations per faculty is a measure of the impact and quality of the scientific work done by universities. Emory's strength in research, particularly in the health sciences, likely contributes to its performance in this category.
Lastly, the international faculty ratio and international student ratio are indicators of a university's internationalization, reflecting its ability to attract faculty and students from around the world. Emory's diverse community is a testament to its global reach and appeal.
Not Just a Number
While rankings provide valuable insights, it's essential to remember that they don't tell the whole story about a university. Emory, like any other institution, is more than its numerical rankings. Its commitment to fostering an inclusive, engaged, and research-intensive community is a testament to the university's values and mission.
Emory's dedication to 'the common good' and 'new knowledge' is evident in its extensive community outreach programs and its relentless pursuit of research and discovery. Additionally, the university's commitment to diversity and inclusion is visible not just in its multicultural student body, but also in its numerous programs designed to foster dialogue and understanding among diverse groups.
Why Do College Rankings Matter?
Why do college rankings matter? College rankings, such as those by U.S. News & World Report, Times Higher Education, and QS World University Rankings, play a significant role for universities like Emory, impacting their reputation, attractiveness to prospective students, and even their funding. Here's why Emory's ranking matter.
Reputation: High rankings boost a university's reputation nationally and internationally. For Emory University, consistently high rankings across various categories underline its status as a world-class institution, renowned for its academic rigor, innovative research, and commitment to service and diversity. This recognition can attract high-quality faculty, high-achieving students, and significant research partnerships.
Attracting Students: Rankings are often the first point of reference for prospective students and their families when they start the college search process. A high-ranking university like Emory is likely to attract a larger pool of applicants, which can increase selectivity and, over time, enhance the university's academic profile. In addition, international students, who may not have other easy ways to compare universities across countries, may rely heavily on these rankings.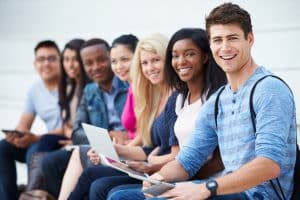 Funding Opportunities: Rankings can influence funding opportunities, including donations and grants. Alumni, corporations, and philanthropic organizations may consider rankings when deciding to fund scholarships, research, infrastructure, and other university initiatives. A higher-ranked institution like Emory might be seen as a safer and more prestigious investment.
Benchmarking and Improvement: Rankings can serve as a benchmarking tool. They can help Emory University identify areas of strength and areas needing improvement compared to similar institutions. Over time, this can help guide strategic planning, resource allocation, and initiatives aimed at enhancing specific aspects of the university's performance.
Alumni Pride and Value: For alumni, the ranking of their alma mater can enhance personal pride and the perceived value of their degree in the job market. When Emory University ranks high, it can increase the prestige associated with degrees conferred by Emory, potentially benefiting alumni in their professional pursuits.
Partnerships and Collaborations: High rankings can foster academic collaborations and partnerships. Other institutions, research entities, and corporations may seek partnerships with Emory due to its high ranking and the prestige it carries. These collaborations can lead to advances in research, improved academic programs, and increased opportunities for students.
While college rankings play an essential role for Emory and other universities, it's crucial to remember they don't capture every aspect of a university's worth or the student experience.
Factors such as campus culture, student life, support services, and the fit between a student's goals and a university's offerings are equally important and often not reflected in rankings. Therefore, while Emory's ranking attests to its academic excellence and institutional effectiveness, the unique, vibrant, and inclusive community at Emory is what truly sets it apart.
What is the Benefit of Emory's Ranking in College Applications?
What is the benefit of Emory's ranking in college applications? Emory University's high rankings can have several benefits for college applicants and the overall college application process. Here's a detailed look at how Emory's ranking can influence and shape the application journey:
Recognition of Quality: When you apply to a high-ranking university like Emory, you're acknowledging its reputation for quality in education, faculty, facilities, and student outcomes. The high ranking can assure applicants that they will receive a world-class education, enhancing the perceived value of their degree.
Selectivity and Prestige: High rankings often correlate with selectivity, meaning the university admits a small percentage of applicants, which adds to the prestige of acceptance. Being accepted by a highly selective, high-ranking institution like Emory can be seen as a significant accomplishment and could increase the perceived value of your educational experience.
Career Opportunities: Graduating from a high-ranking university can open doors to attractive career opportunities. Employers often recruit from respected institutions, and Emory's ranking can give graduates an edge in competitive job markets. Additionally, Emory's strong performance in specific subject rankings may signal to employers that graduates are well-prepared in those fields.
Networking: High-ranking universities often have diverse and accomplished student bodies and faculty. As an applicant, you can anticipate a robust, vibrant academic and social community, which can provide invaluable networking opportunities. Emory's rankings can attract students and faculty from around the globe, enriching the diversity of experiences and perspectives on campus.
Financial Aid and Scholarships: High-ranking institutions often have substantial financial resources, enabling them to offer generous financial aid packages and scholarships. Emory, for instance, is committed to meeting 100% of demonstrated financial need for accepted students.
Opportunities for Research and Innovation: High-ranking universities typically have strong research programs, and Emory is no exception. As an applicant, particularly if you're interested in research, Emory's rankings indicate a thriving research environment with opportunities to work with leading scholars and researchers.
Alumni Network: Alumni networks are often robust and active at high-ranking institutions. Emory's high ranking suggests a successful and involved alumni community that can provide mentorship, job connections, and lifelong friendships.
However, while Emory's ranking can benefit the college application process, it's essential to remember that the best university for any applicant is one that fits their individual academic, career, and personal needs.
Factors like course offerings, campus culture, extracurricular opportunities, location, and student support services are as crucial as rankings in shaping the college experience. It's crucial to look beyond rankings to get a holistic picture of what life at Emory or any other university might look like.
Conclusion
Emory University's impressive rankings underscore its commitment to providing a world-class education and contributing positively to society. These rankings reflect the university's strengths in various areas, including healthcare, business, liberal arts, service, diversity, and innovation.
However, beyond the numbers, Emory's focus on creating an inclusive, dynamic, and socially conscious community truly sets it apart. For prospective students, the rankings certainly indicate Emory's robust academic and extracurricular offerings. Still, the university's broader mission and values, its dedication to the common good, and its commitment to fostering an engaged community are equally, if not more, important considerations.
In the end, Emory University's ranking is just one indicator of its excellence. The Emory experience – shaped by rigorous academics, a diverse community, rich extracurricular opportunities, and a commitment to service – is what truly makes it a leading institution of higher learning.
Want to learn more about your chances of getting into Emory? You've come to the right place. At AdmissionSight, we have over 10 years of experience guiding students through the competitive admissions process.
AdmissionSight can help you put your best foot forward when applying to college this fall. Contact us today for more information on our services.