The Power and Pride of Cornell Athletics: An In-Depth Exploration
There's a unique heartbeat, a pulsating rhythm, that echoes across the lush greenery and the towering spires of Cornell University. It's heard in the thunderous cheers erupting from Lynah Rink, the victorious roars from Schoellkopf Field, and the synchronized chants of the Big Red Band. It permeates every corner of the campus, intertwining with the intellectual vibrancy of Cornell, creating an atmosphere that is as intellectually invigorating as it is athletically electrifying. Welcome, dear reader, to an exploration of the power and pride of Cornell Athletics, a testament to the undying spirit of competition, teamwork, and excellence that defines this esteemed Ivy League institution.
Brief Overview of Cornell University
Nestled within the picturesque Finger Lakes region of New York State, Cornell University stands as a beacon of academic prowess and innovation.
An Ivy League institution, it manifests a distinctive blend of esteemed tradition and bold innovation, renowned for its rigorous academic programs and groundbreaking research.
It's a melting pot of diverse minds, each contributing to the university's rich tapestry of ideas, cultures, and perspectives.
But the lifeblood of Cornell isn't confined to lecture halls and laboratories. It pulses through its athletic fields, where the Big Red embarks on quests for victory, embodying the university's commitment to holistic development and excellence.
Overview of Cornell Athletics
Cornell Athletics, an integral part of the university's identity, is a paragon of athletic prowess and sportsmanship.
With a repertoire of 36 varsity sports teams, including the fierce Big Red football squad, the agile men's and women's basketball teams, and the indefatigable rowing crews, Cornell Athletics is a grand spectacle of strength, skill, and endurance.
More than the competitive spirit, it's the embodiment of Cornell's values—perseverance, teamwork, and resilience.
Each game, each match, each race is a testament to these principles, a saga of athletes pushing the boundaries of their potential, constantly striving for the zenith of their abilities.
Significance and relevance to high school seniors and current college students
Cornell Athletics offers a vibrant platform for high school seniors peering into the future and current college students seeking a robust and enriching collegiate experience.
It's not merely about participating in sports; it's about embracing a community, a culture that values both academic and athletic growth.
It's about understanding the symbiosis between mind and body, the balance between intellectual curiosity and physical vigor.
Being a part of Cornell Athletics, whether as an athlete, a fan, or a supporter, means embracing a lifelong commitment to excellence, a journey filled with challenges, triumphs, lessons, and memories.
What sports division is Cornell?
In which sports division does Cornell compete? As an institution, Cornell University has a proud tradition of athletic excellence, competing at the highest level of collegiate sports within the United States: the NCAA Division I.
This division represents the pinnacle of college sports, where competition is fierce, the pace is relentless, and the level of commitment required from student-athletes is immense.
Cornell's Place in the Ivy League
Within the Division I framework, Cornell holds a unique position as a member of the Ivy League, an athletic conference that comprises eight private institutions known for their academic rigor and athletic prowess.
These universities, including Cornell, abide by the Ivy League's principles that prioritize the academic success and overall well-being of student-athletes, balancing athletic competition with academic demands.
A Spectrum of Sports at Cornell
Cornell fields a multitude of teams across a diverse array of sports in Division I, showcasing both men's and women's teams.
These include traditional American sports such as football, basketball, and baseball, as well as other sports including rowing, wrestling, lacrosse, ice hockey, and more.
Each of these teams competes in Division I, providing a variety of opportunities for student-athletes to excel in their chosen sport at the highest collegiate level.
Ice Hockey: A Shining Star in the ECAC Hockey League
A notable mention is Cornell's men's and women's ice hockey teams, which compete in the ECAC Hockey League, a major conference under the NCAA Division I.
Known for their tenacity and skill, these teams have repeatedly made their mark on the ice, garnering numerous accolades and producing many professional athletes.
The Legacy of Cornell Athletics in Division I
Cornell's participation in the NCAA Division I underscores its commitment to providing student-athletes with a platform to compete against the best, honing their skills, building their character, and fostering a spirit of healthy competition.
The legacy of Cornell Athletics in Division I is a testament to the university's dedication to nurturing well-rounded individuals who excel both in the classroom and on the playing field.
Is Cornell a big sports school?
Does Cornell University place a significant emphasis on sports? Cornell University, while renowned for its academic prowess and rigor, is also a significant player in collegiate athletics.
It's a place where the love of sports intersects with intellectual curiosity, creating a balanced environment that nurtures both the mind and body.
This commitment to a well-rounded educational experience positions Cornell as a "big sports school" in a unique, nuanced sense.
Varsity Sports: The Heartbeat of Cornell
Boasting 36 varsity sports teams, Cornell's commitment to athletics is robust and comprehensive. Ranging from football to fencing, from lacrosse to wrestling, Cornell provides a rich tapestry of athletic opportunities for its students.
These teams compete in the NCAA Division I and the Ivy League, demonstrating Cornell's dedication to competing at the highest level of collegiate sports.
This breadth and depth of sports, combined with a history of significant achievements, amplify Cornell's reputation as a big sports school.
Athletic Culture and Community Engagement
Beyond the physical boundaries of the playing fields, the spirit of sports permeates the Cornell community.
It's reflected in the roaring crowds at Schoellkopf Field, the thunderous applause at Newman Arena, and the enthusiastic participation in intramural and club sports.
Moreover, athletic events serve as communal gatherings, fostering unity and school spirit. This vibrant athletic culture and community engagement further underscore Cornell's status as a big sports school.
Investment in Athletic Infrastructure
Cornell's commitment to athletics is also evident in its investment in state-of-the-art facilities and resources for its sports programs.
From the iconic Lynah Rink, home to the renowned men's and women's ice hockey teams, to the Bartels Hall, a multi-purpose athletic complex, Cornell provides its student-athletes with top-tier facilities to train, compete, and excel.
Balancing Academics and Athletics
While Cornell's significant athletic programs and culture indicate its status as a big sports school, it's essential to note that the university maintains a strong commitment to academic excellence.
It upholds the Ivy League's principle of "student-athlete," ensuring that those who participate in sports are also supported and challenged in their academic pursuits.
What is the future of Cornell Athletics?
What lies ahead for the athletic program at Cornell? As we gaze into the crystal ball that holds the future of Cornell Athletics, one element shines brightly – a relentless pursuit of excellence.
The future holds a promise of strengthening the interweaving threads of academic and athletic brilliance, reinforcing the Big Red's stature in collegiate sports.
It's a future filled with anticipation, rooted in the values that Cornell holds dear – resilience, sportsmanship, and a commitment to the holistic development of student-athletes.
It's a vision of Cornell Athletics not only as a platform for sporting endeavors but as a catalyst for growth, community, and unity.
Recent Developments and Trends
In recent years, Cornell Athletics has been steering its ship with a clear focus on enhancing the student-athlete experience.
Investments in state-of-the-art facilities, embracing technology in coaching and player development, and increased support for athlete health and wellness are some of the hallmarks of these recent endeavors.
A rising trend is the integration of data analytics and performance science into training regimes, reflecting the marriage of intellect and physicality that Cornell embodies.
Equally significant is the increased emphasis on diversity and inclusion within teams, making Cornell Athletics a mirror that truly reflects the university's diverse student body.
Upcoming Plans and Goals
Looking ahead, Cornell Athletics is poised to cement its legacy while charting new territories. The goal is to continue to provide student-athletes with world-class resources that enable them to excel both in their sports and their academics.
Plans are afoot to enhance athletic facilities, foster greater community engagement, and strengthen the support systems for student-athletes.
In the pipeline are initiatives aimed at expanding the outreach of Cornell Athletics beyond the campus, harnessing the power of sports to make a positive impact on society.
The aim is to create an environment where every student-athlete can unleash their potential and make their mark in their chosen sport.
How do Students Can Get Involved, Whether as Athletes, Fans, or Volunteers
The beauty of Cornell Athletics lies in its inclusivity, providing myriad opportunities for students to get involved.
For those with the passion and prowess to compete, becoming a student-athlete could be the path to fulfilling athletic dreams while obtaining a top-tier education.
But being part of Cornell Athletics isn't confined to those in the sports arenas. Fans play a critical role in fostering the vibrant sports culture, whether by cheering at games, participating in sports clubs, or showing their Big Red spirit.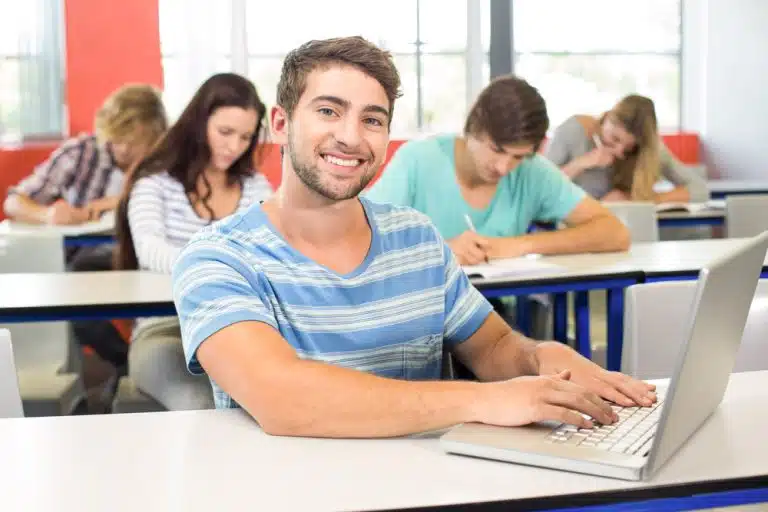 Volunteering opportunities also abound, from helping organize sports events to participating in community outreach initiatives championed by the athletic department.
Indeed, every student, regardless of their athletic ability, can find a way to be part of the thrilling saga that is Cornell Athletics.
Conclusion
As we draw this exploration of Cornell Athletics to a close, we're left with a vivid image of a vibrant athletic community steeped in tradition, innovation, and resilience.
The world of Cornell Athletics is a dynamic tapestry where every thread – from the student-athletes and coaches to the fans and volunteers – adds richness and depth.
It's a testament to the university's commitment to holistic development, where academic and athletic excellence coexist and mutually thrive.
The spirit of Cornell Athletics, embodied in the Big Red, stands as a beacon of inspiration, a symbol of the power of sports to transcend the boundaries of competition, fostering unity, character, and personal growth.
Encouragement for Readers to Support or Get Involved in Their Local Sports Programs
As we delve into the world of sports at Cornell, it's impossible to ignore the echoes of camaraderie, resilience, and joy that resonate from being a part of a sports community.
This journey shouldn't end at the borders of Cornell. We encourage you, dear reader, to carry this spirit into your local sports programs.
Whether you're an athlete, a fan, or a volunteer, there's a place for you in the grand arena of sports.
The benefits are manifold – from the thrill of competition and the joy of teamwork to the life lessons sports impart.
Supporting local sports programs like Cornell athletics isn't just about fostering athletic talent; it's about nurturing communities, instilling values, and creating shared experiences that resonate beyond the field.
So step forward, immerse yourself in the world of sports, and experience firsthand the transformative power of being part of a sports community.
Segue to AdmissionSight
At AdmissionSight, we believe that every student deserves the opportunity to attend the college of their choice. That's why we specialize in providing expert guidance and support to help you gain acceptance to your top-choice schools.
Our team of college admissions specialists has over a decade of experience assisting students just like you in achieving their goals. We cannot stress this enough; we have the knowledge and expertise to help you succeed.
At AdmissionSight, we pride ourselves on being the most trusted name in college admissions advice. Our success is measured by the success of our students, many of whom have gone on to attend the most prestigious colleges in the country.
Don't leave your future to chance. Contact AdmissionSight today to schedule a free consultation and take the first step towards achieving your dreams. With our expert guidance and support, anything is possible.