Top 10 MBA Programs
Top 10 MBA Programs
Being part of one of the top 10 MBA programs can lead to outstanding career flexibility and advancement. AdmissionSight has prepared the list below:
1. Harvard University
Business School at Harvard
The Harvard Business School at Harvard University offers one of the top 10 MBA programs in the country. This on-campus curriculum is built to produce the best business leadership outcomes possible. A two-year, full-time MBA program with a broad management curriculum that emphasizes real-world application has been created by Harvard.
Harvard Business School's extensive curriculum for graduate students is based on cases and real-world experience. This helps them develop strong management and leadership skills that will have a lasting effect on how they lead.
2. Northwestern University
Kellogg School of Management
The Kellogg School of Management at Northwestern University offers a highly esteemed MBA. The outstanding Full-Time MBA Program offers a variety of MBA alternatives. Each strategy for reaching business leaders' individual, professional, and academic objectives is decided by high-caliber business school executives. Whatever path MBA students take, they grow as individuals and learn how to encourage growth in any firm.
3. Graduate Business School at Stanford University
An outstanding MBA program is offered by Stanford University's Graduate School of Business. MBA program designers want their students to influence the world, organizations, and people's lives. The school's slogan is more than just words; ideas developed there have radically changed how people communicate, conduct business, and live.
The other change, however, is less measurable. It is an internal transformation that takes place when MBA students develop into leaders through increased exposure to foreign cultures, intellectual challenges, and interaction and collaboration with like-minded peers.
4. University of Pennsylvania
School of Wharton
The Wharton School at the University of Pennsylvania offers one of the top 10 MBA programs in the country. The goal of Pennsylvania is to create business leaders who are committed to the growth of their respective organizations, communities, and themselves as individuals.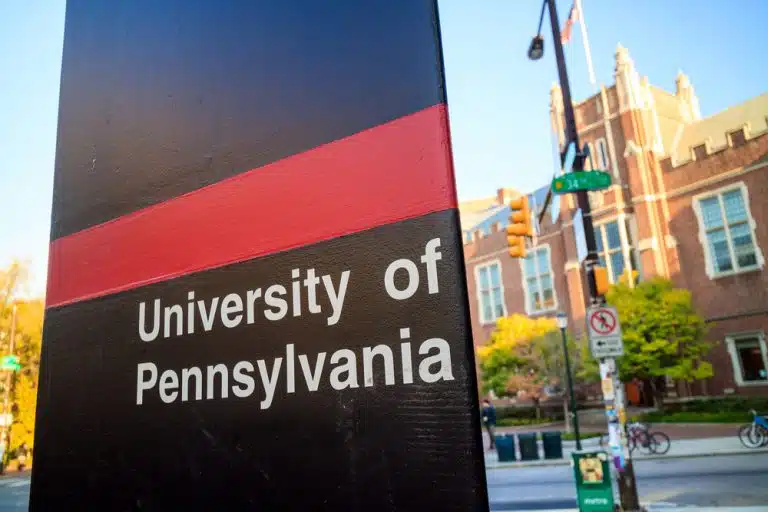 5. Booth School of Business at the University of Chicago
The Booth School of Business at the University of Chicago offers a prestigious MBA. Chicago Booth offers an MBA in a variety of forms. The Full-Time MBA, Global Executive MBA Program, Evening MBA, and Weekend MBA are all tailored to the demands and objectives of MBA students in terms of their professional lives.
Business leaders who consider themselves risk-takers are welcome at the Chicago Booth. In this outstanding program, those who support questioning the status quo will find a home. Those in the business world who have strong goals and aspirations will succeed with this MBA, no wonder it's part of the Top 10 MBA Programs.
That's the first half, continue reading to learn more about the Top 10 MBA programs.
6. Columbia University
Business School of Columbia
The Columbia Business School in New York offers the greatest MBA programs. With a Columbia MBA, students may become leaders in tomorrow's rapidly changing business environment. The extensive and cutting-edge curriculum of the business school provides in-depth insights into numerous sectors while laying the groundwork for success in all business fields.
Graduate students leave Columbia knowledgeable, adaptable, and ready to find creative solutions to real-world business problems thanks to unrivaled access to business as it happens and a vital community of varied minds.
7. Massachusetts Institute of Technology
A prestigious full-time MBA is offered at the Sloan School of Management at the Massachusetts Institute of Technology. On their very first day of class, new students in this program start to envision and make plans for their future.
All MBA students use Career Core to examine their interests, values, and abilities in order to effectively market themselves. They uncover opportunities open to MBAs and learn about the current job market.
8. Dartmouth College
Business School at Tuck
The Tuck School of Business at Dartmouth College now offers a superb MBA.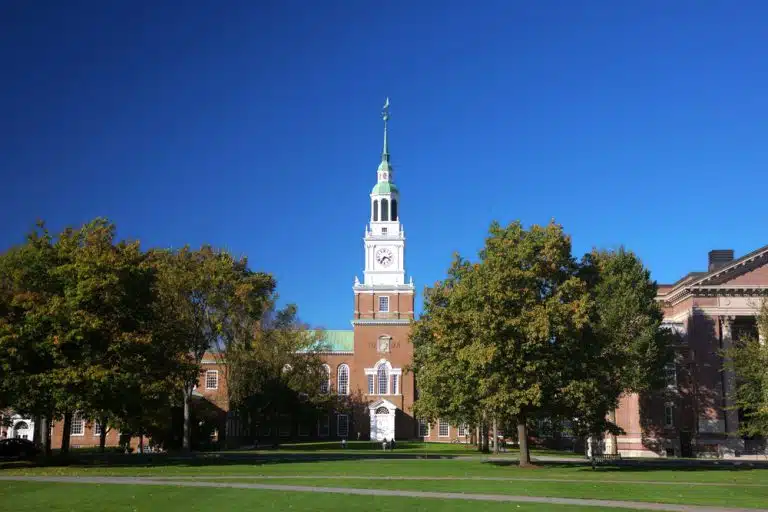 Every aspect of the academic program at Tuck—from the global learning opportunities and team-based project work to experiential case-based courses, small-scale research-to-practice seminars, and small-scale study—is made to challenge MBA students academically beyond what they previously believed was possible.
They achieve this through the skill of cultivating imaginative and inquisitive leaders.
9. Berkeley's Haas School of Business at UC Berkeley
An excellent MBA program is offered by the University of California, Berkeley's Haas School of Business. MBA students at Berkeley Haas develop proficiency in business principles that promote self-assured leadership decision-making.
In addition to learning how to take teams and organizations from vision to execution, enrolled students also develop values that give their decisions a wider context. With a Berkeley MBA, business leaders become managers who see what is and what promises to be.
The business school has a history of turning out inclusive, considerate, and collaborative company leaders who can motivate others to achieve success, no wonder it is one of the Top 10 MBA programs.
10. Yale University
Yale University's Yale School of Management offers a well-regarded MBA. The team behind this program is inspired by its goal of developing tomorrow's corporate and societal leaders.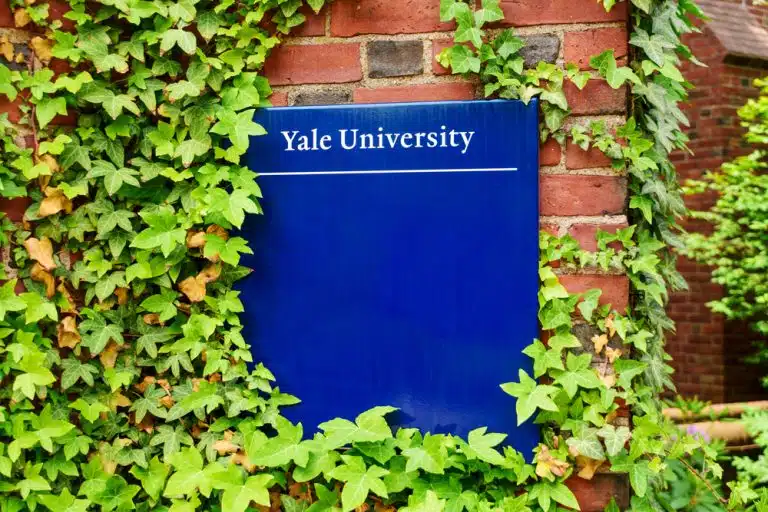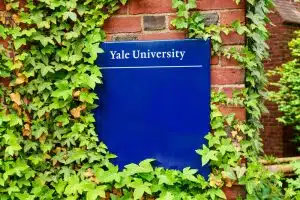 Whatever leadership positions they choose, it aids advanced business students in developing the vital abilities and perspective they need to contribute to the big picture and the bottom line. MBA students at Yale benefit from the integrated curriculum, which enables them to understand problems in all of their complexity and how the parts of a valuable business come together to make a whole.
Affordable online MBA programs
Those are the top 10 MBA programs, let's check out some affordable online MBA programs. Students who complete an MBA program are given the knowledge, skill sets, and experience necessary to stand out as candidates for the most demanding jobs.
You might want to look at online programs if you're considering enrolling in an MBA program. A self-paced curriculum, numerous start dates, reduced tuition, mobility, and interactive learning tools are a few advantages. These institutions provide the least expensive, globally accessible online MBA programs.
1. Graduate and Professional Studies at Cameron University
Oklahoma's Lawton
$4,590 in tuition; 33 to 45 credits
A top-notch secondary school and a wonderful option for prospective students is the Cameron University School of Graduate and Professional Studies. The university is committed to making sure you graduate with an MBA and enter the workforce as the best possible candidate. Every online MBA student at the institution receives the highest quality instruction, leadership, mentoring, and community service.
According to the mission statement of the School of Graduate and Professional Studies, they "offer a varied and dynamic student body with the opportunity to acquire a wide range of knowledge and skills so they can contribute to their careers and enrich their lives."
2. School of Business Administration at Georgia Southwestern State University
Atlanta, Georgia
$4,892 in tuition; 30 credits
As one of the top 10 MBA programs, the online MBA program at Georgia Southwestern State University has earned AACSB International accreditation. The Association to Advance Collegiate Schools of Business (AACSB) confers accreditation.
In the 2022 edition of U.S. News and World Report, GSSU was placed #48 in "Top Public Schools," #95 in "Top Performers on Social Mobility," and #101 in "Regional Universities South." Students at Georgia Southwestern State University receive an education that combines the knowledge of top-notch faculty with practical experience in local communities.
3. Southeastern State University of Oklahoma, Durant, Oklahoma's John Massey School of Business
$5,040 for tuition and fees Credits: 36
The mission of Southeastern Oklahoma State University is to deliver superior higher education that enhances lives. The objective of the university is to "create an environment of academic excellence that enables students to attain their best potential."
Students will acquire skills and habits that support values for professional preparation, responsible citizenship, and lifelong learning through having direct access to great instruction, rigorous academic programs, and extracurricular experiences. The online MBA program at SOSU is among the university's top offerings.
4. Portales, New Mexico-based Eastern New Mexico University College of Business
$5,351 in tuition; 30 credits
The Association to Advance Collegiate Schools of Business has granted regional accreditation to Eastern New Mexico University's online MBA program. The Eastern New Mexico University College of Business is listed by the U.S. News & World Report in their regional university rankings.
It is also placed at #52 on its list of top performers on social mobility. Numerous local, regional, and national honors have been bestowed upon ENMU. The online MBA program at Eastern New Mexico University is run by business experts who are ready to instruct you in finance, entrepreneurship, marketing, and business research.
5. The School of Business and Economics at Fayetteville State University
Wilmington, North Carolina
$5,835 in tuition; 36 credits
The top accreditation body for business schools, the Association to Advance Collegiate Schools of Business, has granted regional accreditation to the online MBA program at Fayetteville State University.
On a recent list of the top 10 MBA programs published by the U.S. News and World Report, this award-winning school tied for 78th place. This MBA program was made so that students could choose from a number of concentrations that fit their business interests.
6. The Business Administration Department at Fitchburg State University
Massachusetts's Fitchburg
$6,012 in tuition; 30 credits
GradReports.com reports that 67% of Fitchburg graduates stated their degree benefited their profession, and 95% of student reviews recommend this institution. It has never been simpler or more flexible to earn an MBA online from Fitchburg State University than it is now. There are eight different concentrations available for this MBA degree, some of which include supply chain management, marketing, accounting, and the management of human resources and healthcare facilities.
7. Texas A&M University; business, engineering, and technology at Texarkana College
Texas's Texarkana
$6,016 in tuition; 30 credits
Texas A&M College Through recruitment initiatives, campus tours and events, admission procedures, and integrating new students into the Eagle family, Texarkana is "committed to admitting a diverse population of highly-qualified students." Texas A&M University's online MBA program Graduates in Texarkana can pick from a few specializations, such as an MBA in Energy Leadership, an MBA in Information Technology, and an MBA in Supply Chain Management.
8. School of Business, Entrepreneurship, Applied, and Mathematical Sciences and Sciences at Chadron State College
Nebraska's Chadron
$6,077 in tuition; 24 credits
It's no surprise that Chadron State College is one of the top 10 MBA programs given its values of accessibility, collaboration, diversity, innovation, honesty, and student participation.
The mission statement of Chadron State College is clear: "Continue as a learner-centered school." Through our commitment to quality in teaching, applied for scholarships, and service, as well as our focus on continual growth, we are dedicated to our students.
When applying, there is no GMAT requirement, and the length of the degree can range from 24 to 18 months.
9. Texas A&M College College of Business Administration in Kingsville
Texas's Kingsville
$6,157 in tuition; 30 credits
Although Texas A&M University-Kingsville is accredited by the Association to Advance Collegiate Schools of Business, its online MBA programs are not.
10. Arkansas State College Arkansas's Neil Griffin College of Business
$6,422 in tuition; 33 credits
Through research, outreach, and community engagement, Arkansas State University, which has been providing higher education to students for 100 years, is growing and strengthening as an institution.
It has never been simpler to obtain a master's degree in business administration from Arkansas State University. This flexible and demanding online MBA program aids students in reaching their full potential. Their MBA degree offers two emphases in supply chain management and finance for those looking for a focus.
One-year MBA programs
Are there one-year MBA programs? Now that we have already learned about the top 10 MBA programs and the affordable online MCA programs, you might be interested to know about MBA programs that last a year.
The quickest and most convenient approach to accomplishing these objectives might be to earn a 1-year MBA online. A 1-year program provides important advantages over a 2-year program that are worth evaluating when you enroll for your MBA, even though a more conventional 2-year program may allow you more time to absorb and apply the knowledge.
Students will study all the key topics of conventional business education in a one-year MBA program. Finance, marketing, data analytics, accounting, strategy, leadership, and general management are all included in the core curriculum. Students can pick from a variety of specialties if they want to focus on a particular sector of business. Both two-year and one-year MBA programs offer these.
AdmissionSight has listed the common MBA specializations:
Project management, finance, data analytics, marketing, human resource management, sustainability, healthcare management, entrepreneurship, organizational leadership, and global business are just a few of the topics covered.
One-year MBA programs are full-time, highly organized programs that can be taken online or in person. According to some highly regarded programs, attending classes for 15 hours a week will require an additional 30-35 hours a week for preparation, casework, and assignments.
For MBA school graduation, between 32 and 54 credits are typically needed. Two-year MBA programs frequently include an internship and may have more overall credits required. Internships are not often required for one-year MBA programs.
Along with the MBA, several universities also offer dual degrees. Students can pursue an MBA or an MS in business analytics or financial management at these graduate institutions.
Now that you know where to look for the top 10 MBA programs, affordable MBA programs, and one-year MBA programs in the United States, your next step is to be admitted.
You will receive the necessary guidance at AdmissionSight for that major step. You may acquire all the necessary advice from college admission specialists at AdmissionSight. With a free consultation, you may begin your journey right now.