UCLA Undergraduate Requirements
One of the ten campuses that make up the University of California is located in Los Angeles and is known as the University of California, Los Angeles (UCLA). It is widely regarded as one of the most prestigious educational establishments in the country and is ranked among the top 15 public colleges in the country. The University of California, Los Angeles (UCLA) was established in 1919, and its core values include freedom of access to information, free and lively debate that is held with mutual respect for individuals and freedom from intolerance. They pursue everything they set their minds to with the understanding that genuine quality can only be achieved through inclusiveness and transparency in all of their endeavors. Education, research, and service to the community are the three pillars on which the University of California, Los Angeles (UCLA) is built.
According to the rankings provided by U.S. News & World Report for the best colleges, the University of California, Los Angeles (UCLA) holds the position of No. 1 Public University. This achievement is a direct result of the institution's commitment to providing an education of the highest caliber, fostering an environment conducive to research, and maintaining an active role in the University of California, Los Angeles (UCLA) is currently ranked 20th in the world according to Times Higher Education's 2022 World University Rankings.
It is abundantly clear from the rankings of UCLA, whether they are published by U.S. News & World Report, Times Higher Education, or Forbes Magazine, that the university is dedicated to providing high-quality education as well as academic freedom.
The faculty at UCLA are among the most qualified in the country, and they teach more than 250 different classes and programs at the university. There are a total of 120 undergraduate majors, 90 undergraduate minors, and 120 graduate and doctoral programs available through these classes.
The courses are dispersed across a variety of streams, including the humanities, life sciences, physical sciences, social sciences, general, and so on; the life sciences have the highest enrollment among undergraduates, while the physical sciences have the highest enrollment among graduate students.
The alumni of UCLA include some of the most famous people in the world. James Franco, an American actor; Carol Burnett, an American actress; Jackie Robinson, an American basketball player; and John Williams, a composer, are among the distinguished graduates (American Composer). The presence of notable alumni attracts a lot of attention from first-year students who are considering attending UCLA. Therefore, you will need to put forth every effort possible to distinguish yourself among the UCLA undergraduate requirements.
In the academic year 2021–2022, the University of California, Los Angeles will welcome nearly 47 thousand new students. There were 32,121 students enrolled in undergraduate courses, and there were 15,397 students enrolled in graduate programs at the university. A little under 12 percent of students come from outside the United States, representing 118 different nations. The percentage of students who are granted admission to UCLA is close to 14%.
Due to the relatively low number of students, it admits each year, UCLA is a very selective institution. In order to be accepted into UCLA's undergraduate program, prospective students need to earn grades that are significantly better than excellent. Only the most qualified applicants who come the closest to meeting the stringent UCLA undergraduate requirements will be considered for admission. We will go over the UCLA undergraduate requirements in great detail so that you can maximize the effectiveness of your application.
What are the undergraduate application requirements for UCLA?
What are the undergraduate application requirements for UCLA? When it comes to selecting the newest class of Bruins to join UCLA each year, we take a lot of different things into consideration. The University of California, Los Angeles (UCLA) seeks prospective students whose personal narratives and depth of experience bring the type of leadership and perspective that they value.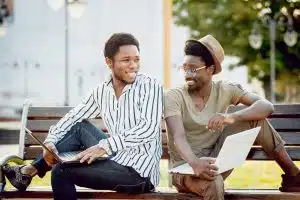 The University of California, Los Angeles (UCLA) seeks students who are intellectually curious, have developed as a result of their academic work, and are prepared to both contribute to and benefit from the UCLA community. The admissions process is extremely competitive, but prospective students should be aware that committee members carefully review each application or UCLA undergraduate requirements and make an effort to get to know them as well as they can before deciding on who will be admitted.
Application
UCLA is one of the few colleges that does not accept applications through either the Common Application or the Coalition App. In order to apply for a class at UCLA, you will need to create an account in the UCLA application system. Visit this page in order to create an account.
Application Fee or Waiver
You are required to pay an application fee of seventy dollars when you submit your application. Remember that the application fee is not refundable under any circumstances. You have the option of sending your application fee payment in the mail or paying with a credit card.
You have the option of requesting a fee waiver in the event that paying the application fee will be difficult for you. Your application fee will be waived up to four times if you attend UCLA. It indicates that if you apply for more than four campuses, you will be required to pay an application fee of $70 for each additional campus that you apply to.
Only permanent residents, citizens of the United States, and applicants who are eligible for AB540 benefits will have their application fees waived. The University of California, Los Angeles does not waive tuition or other fees for international students.
Transcript
Your academic accomplishments are compiled into a report that is called the transcript. After you have been accepted, you will be required to hand in your transcript.
Test Scores
Because of the widespread Covid-19 pandemic, UCLA will not take SAT or ACT scores into consideration when determining admissions. However, if you still want to send in your SAT scores, you certainly can.
If you submit the score, it may be one of the factors used to determine whether or not you are eligible for the statewide admissions guarantee in the state of California. They could use it as an alternative way to fulfill the minimum UCLA undergraduate requirements in order to qualify for the benefit.
Annual Income
You are required to provide either the annual income of your parents if you are considered a dependent or your own income if you are considered independent. If you are not applying for a fee waiver, then submitting it is voluntary; otherwise, it is necessary.
Social Security Number (SSN)
If you have a social security number, you are required to give it in this application.
Citizenship Status
You are required to enter the nation in which you were born. If you are not a native of the United States of America, you are required to also specify your immigration status and the kind of visa you hold.
California Statewide Student ID
You are able to provide a California Statewide Student ID if you are from the state of California. This ID is given to every student attending a K–12 public school in the state of California. On the other hand, this precondition is not mandatory.
Personal Insight Questions
As part of the UCLA undergraduate requirements, the College will present you with a total of 8 questions to answer during the application process, but you are only required to respond to 4. This question is designed to assess both your interest in self-improvement as well as your intellectual curiosity.
When writing your response, you have a maximum of 350 words available. It is entirely up to you how you choose to respond to the question. UCLA recommends you choose the question relevant to your experience.
UCLA requirements for international students
What are the UCLA requirements for international students? You have the option of applying for admission to an undergraduate program either as a first-year (freshman) student or as a transfer student.
If you have completed secondary school but have not yet enrolled in a regular session at any college or university, you are considered an applicant for the freshman class. The University of California, Los Angeles does not accept students into any of its undergraduate programs who already possess Bachelor's degrees, nor do we accept students who have completed the equivalent of three years' worth of transferable university work (at least 130 quarter units). You cannot ignore your previous college experience and apply as a first-year student.
Transfer applicants are required to have completed the equivalent of 60–90 semester units of coursework or 90–130 quarter units of coursework in order to be considered for admission at the junior level. Students who have already completed coursework at a California community college are given priority admission to UCLA. This includes students from other countries. Historically, more than eighty percent of international students who were accepted as transfers attended a community college in California when they submitted their UCLA undergraduate requirements.
Your ability to communicate in English is essential to your academic success at UCLA. You are considered proficient in English and do not need to satisfy this requirement if you completed all of your high school and secondary school education in English. If this describes your situation, read on. If you have graduated from high school or secondary school in a country where English was not the language of instruction, you will be required to demonstrate English proficiency if you have had less than three years of instruction in English.
This applies even if you only completed part of your high school or secondary school education in that country. The Test of English as a Foreign Language (TOEFL), the International English Language Testing Service (IELTS), or the Duolingo English Test are the three exams that students are required to take in order to demonstrate that they are proficient in the English language (Fall 2023 only).
A competitive score on the TOEFL of at least 100 (with sub-scores of at least 22), a score of 7 or higher on the IELTS, or a score of 120 or higher on the Duolingo English Test are all required for admission to UCLA (DET).
What GPA is needed for UCLA?
What GPA is needed for UCLA? In order to gain in-state admission to UCLA, applicants must additionally meet the GPA requirements set forth by the university. Students are required to have a grade point average (GPA) of 3.0 or higher; however, students from out of state are required to have a GPA of 3.4 or higher. The acceptance rates for the class of 2020 at UCLA have shown that the university is highly selective. Having a grade point average that is acceptable by UCLA is typically a basic UCLA undergraduate requirements that must be met in order to avoid having your application immediately rejected.
You can get an idea of the UCLA GPA requirement by looking at the average GPA of the candidates who were accepted into the program. The average high school grade point average for the students in the UCLA class of 2025 (batch of 2021) was 3.9; 47.3 percent of these students earned a 4.0, and 42.2 percent had a GPA between 3.75 and 3.99.
As a result, in order to provide an answer to the question " What GPA is needed for UCLA?" Be aware that in order for UCLA to take you seriously as an applicant, you need to be at the very top of your class. You are going to need approximately straight. As in all of your classes in order to meet the GPA requirement for UCLA, the average unweighted GPA of students who are approved for admission to UCLA is 3.9.
If your grade point average is lower than the national average, you will almost certainly be required to enroll in advanced placement (AP) or International Baccalaureate (IB) classes to demonstrate that you have the potential to succeed in more difficult academic settings.
Does UCLA require SAT for 2022?
Does UCLA require SAT for 2022? Admissions for UCLA Fall 2022 do not require your SAT scores. Your scores from the UCLA SAT will not be taken into consideration as part of the admission requirements for UCLA.
If, on the other hand, you want to send your UCLA SAT scores to the university, it is possible that the university will use them as one of the methods to fulfill the minimum eligibility requirements for UCLA or to grant you course programs after you have been admitted.
What kind of student does UCLA look for?
Who should apply to UCLA if they want to be successful? It is well-known that UCLA encourages academic excellence among both its faculty and students. The ideal student at UCLA is one who is committed to excelling and who holds both themselves and their classmates accountable for achieving greatness. The expansive and one-of-a-kind campus that is UCLA is responsible for cultivating a diverse student body that pushes each other to perform better on a daily basis.
Students at UCLA are expected to hold themselves to a higher standard in both their academics and their civics than students at other universities. Your grades and test scores will be a significant factor in determining whether or not you are accepted to UCLA, despite the fact that the university takes a holistic approach to evaluate the entirety of your college application.
In addition to reviewing your past academic performance, UCLA will look at your application and the responses you give to questions designed to elicit personal insight in order to evaluate what you will contribute to the institution. Overachievers and go-getters can be found all over campus, and they all adhere to the same set of values, which is something that UCLA strives to instill in its students. If you want to be accepted to UCLA, you will need to demonstrate that you uphold the same values that they do.
Integrity
The student body at UCLA is instilled with a robust sense of honesty and responsibility. Those students who already possess the disposition for integrity are supported and encouraged by their school through instruction on the significance of being honest and showing up to do the work despite the difficulty of the task. An education at UCLA will unquestionably strengthen the value of consistently showing up when one is expected to and putting in the effort required to complete one's tasks.
Excellence
Every day that they spend studying at UCLA, students are given the opportunity to push themselves further than they believe is possible. The University of California, Los Angeles (UCLA) is a place where you can continue to push yourself if you already have a track record of success in both academics and extracurricular activities.
Service
If you are the type of person who is constantly considering how you can be of the greatest assistance to other people, you will feel right at home at UCLA. Students are encouraged to think about what they can do to serve those in their communities and the communities in which they live everywhere on campus. Alumni of UCLA are recognized all over the country for their willingness to help others and their focus on the health and happiness of their communities.
Respect
The University of California, Los Angeles places a high value on teaching young people the importance of cultivating profound admiration and appreciation in all of their relationships, whether it be respect for one's self or respect for one's peers. This includes their more significant relationships, such as those between themselves and their communities, and even with the planet itself.
Students at UCLA, with its extensive campus, find that they are motivated to achieve more than they initially thought was possible. Those who are consistently on the lookout for ways to improve not only their own lives but also the lives of others in their communities will discover that they are in good company. Because UCLA takes a holistic approach to college admissions, the resulting student body is extremely diverse, and its members inspire and motivate each other to achieve ever-higher levels of excellence on a daily basis.
UCL application deadline for 2022
When is the UCLA application deadline for 2022? The application deadlines for each of the University of California schools, including UCLA, are the same.
| | |
| --- | --- |
| Date | Application Status |
| August 1 | UC Application Opens |
| November 1 | UC starts accepting applications |
| November 30 | Last day to submit applications |
| Late March | First-year applicants receive decisions |
| Late April | Decisions for most transfer applicants released |
If you need help putting the finishing touches on your early applications, or want some advice on whether or not applying Early Decision or an Early Action is a good option for you, at AdmissionSight, we have over 10 years of experience guiding students through the competitive admissions process, including our athletic recruitment program.
AdmissionSight can help you put your best foot forward when applying to college this fall. Contact us today for more information on our services.