UPenn Letters of Recommendation
How Many Letters Of Recommendation Does UPenn Require?
To help the admissions committee understand your presence, your interests, and your contributions to the classroom and community, UPenn letters of recommendation are required.
How many letters of recommendation does UPenn require? All UPenn applicants must provide two recommendations in addition to the compulsory counselor recommendation. A teacher's recommendation must be one of the two needed. The instruction on the Common App states that one teacher recommendation is needed and one is optional. However, the other required recommendation may also come from a source other than the applicant's instructor.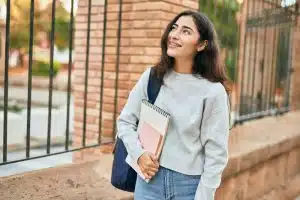 Additionally, the Common App indicates that two "additional evaluations" are permitted. Penn asks that you only submit additional recommendation letters on top of those that are required from persons who know you well and whose viewpoint would add details to your application that are not already included elsewhere. For students who want to use a non-teacher as their second mandatory recommendation, one of these "other evaluations" is available.  To accommodate the additional supplementary letter, use the second "other evaluation" optional letter.
Regarding the choices mentioned on the Common App profile page, possible combinations could be as follows:
1 teacher evaluation (required) + 1 teacher evaluation (optional)
1 teacher evaluation (required) + 1 other evaluation (optional)
1 teacher evaluation (required) + 1 teacher evaluation (optional) + 1 optional other evaluation (optional)
1 teacher evaluation (required) + 1 other evaluation (optional) + 1 optional other evaluation (optional)
The UPenn letters of recommendation requirements specified in the Common App are meant to enable all potential possibilities to satisfy the requirements due to the variety of combinations that students can use.  Please send your optional second letter of recommendation directly through the Coalition or Common App if you decide to do so.
What Should Be In A UPenn Recommendation Letter?
What should be in a UPenn recommendation letter? To answer this query, we should first further discuss who should you choose to write for your UPenn letters of recommendation and what they need to write about:
1 Counselor Recommendation: Your high school counselor's assessment of your qualifications.
1 Teacher Recommendation: Penn is looking for recommendations from your most recent teachers when you ask them for one.  These were the instructors you had in major academic subjects during your junior or senior year (such as math, science, history, English, or foreign language).  Not necessarily the teachers who gave you the top grade, the finest academic recommendations come from those who know you well and can attest to your engagement in the classroom.
1 Other Recommendation: This might be an unrelated recommendation or a second teacher's recommendation.  Academic vs. non-academic options are equally acceptable and you should select the one that best suits your needs.  When requesting a non-academic reference, Penn prefers to hear from a close acquaintance whose insight would contribute material not already included in your application. This second person could be a boss at work, a mentor, a coach, a teacher of the arts or music, a spiritual or cultural leader, etc.
Here are some more reminders in the process of choosing and requesting a letter of recommendation:
To comprehend you as a student and how you connect with those around you, UPenn relies on recommendations. While an instructor's viewpoint and comprehension of who you are in a classroom setting are essential to the admissions process, the institution is also aware that several factors may lead to others knowing you even better.
Penn prefers to receive recommendations from professors you have most recently when you ask them for one. These would be professors you had in your junior or senior year of important academic courses for first-year applicants. These would be professors you had while a college student if you were applying for a transfer.
Consider getting a recommendation from a professor in your field of study. However, UPenn does not advise submitting letters from two instructors who teach the same subject.
The finest academic references come from professors who are familiar with you and can attest to your participation in class.
When requesting a non-academic reference, Penn prefers to hear from a personal acquaintance whose insight would contribute material not already included in your application.
Begin this procedure early and request UPenn letters of recommendation well before the application deadline to give your recommenders time to think back on their interactions with you.
Provide relevant reminders and supporting documents for your recommenders, such as your résumé, a list of your previous projects and tasks, a list of your favorite subjects, etc.
Traditionally, letters from relatives and close family friends do not contain information that is useful to the review process.
Above all, anybody who writes on your behalf should be willing and glad to do so. Write your request in a way that a potential contributor can politely decline if they do not feel comfortable writing for you. It is not a good idea to put pressure on someone to write a letter of recommendation for you.
The most effective letters of recommendation are those that highlight your suitability for a given objective. Offer politely to speak with your recommender or send them written documents so they may get to know you and your abilities, objectives, and character traits. At times, alumni may hesitate to ask for a letter from someone they interacted with two to three years prior. If possible, your recommenders should be able to remember your encounters well to write a compelling letter.
What Is the Deadline For UPenn Recommendation Letters?
By the application deadline, all needed materials—including a minimum of two UPenn letters of recommendation—must be turned in. So, what is the deadline for UPenn recommendation letters?
Application Deadlines
Early Decision: November 1, 2022
Regular Decision: January 5, 2023
Common App and the Coalition Application are both accepted at Penn.  Early Decision application is not favored over Regular Decision and vice versa. The evaluation for both submissions is equal.  Reviewing the attributes of each application format will help you choose the one that best meets your needs.  You should not mix and match different platforms when submitting applications; you should only submit one per cycle.
What Are the Requirements To Get Into UPenn?
What are the requirements to get into UPenn? The university employs a thorough admissions procedure that considers every facet of each application. The criteria for admission to UPenn include:
Common Application or Coalition Application
Letters of recommendation
Supplemental essays and personal statement
Transcripts
School Reports (Mid-year and final)
Supplementary materials (Portfolio or additional letters of recommendation if necessary)
$75 application fee (or fee waiver request)
Testing requirements (Including SAT or ACT and Language tests if necessary)
Interview
Activities Section
Although your academic record is a key component of your application, Penn is also interested in your extracurricular activities. The admissions committee is interested in all experiences you may have had in a community, workplace, or educational setting.
Make sure to be specific; Penn wants to know the particulars of your roles and activities, the difference you have made, and how much time you devote to each. Importantly, Penn advises that you should "pursue activities that are meaningful to you" and the school "does not weigh or rank activities and does not prefer one type over another."
Additional Information Section
Penn does caution students in the "Additional Information" section that while some students may benefit from including more papers with their applications, "in many cases, too many extra documents can take away from the strength of your application."
UPenn might consider the following supplemental materials:
An additional letter of recommendation that is not from a teacher
A piece of art or music
Portfolio
Research abstract or expanded resume
Interview
Depending on volunteer availability, more than 90% of applicants receive an interview invitation. UPenn interviewers are eager to learn more about you and to share their Penn experiences, but they are not admissions officers.
Take note of the following:
Do not be concerned if you are not invited for an interview.  Not getting an interview will not affect the officers' review of your application because apparently, the school cannot get in touch with every applicant.
Interviews with alumni are available to first-year applicants. Transfer applicants are not invited for interviews.
All interviews for the 2022–2023 application procedure will be conducted virtually.
Members of the Penn Alumni Interview Program are given the names and contact information of applicants, and they will get in touch with you. Alumni volunteers do not have access to your application, and there is no pre-screening of applicant files.
For your benefit, Penn alumni volunteers undergo an extensive training program.
If you get a call asking you to come in for an alumni interview, you are highly encouraged to make time and grab the opportunity. If you must decline the interview, please let the interviewer know in writing why you are unable to take part in the discussion. Contact Penn Admissions if you have questions concerning certain conditions that pertain to your interview. Make sure to follow up with your interviewer immediately.
It is against the admissions policy for candidates to request interviews.
What Does UPenn Look For In Applications?
What does UPenn look for in applications? Since almost every applicant is academically capable, having excellent grades and standardized test scores alone won't be enough to gain admission to a highly selective institution like UPenn.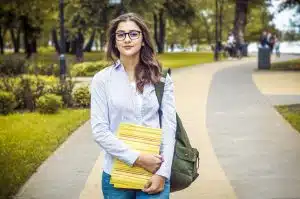 The examination of applications goes beyond academic excellence. The University of Pennsylvania looks for applicants who are motivated to emulate its founder, Benjamin Franklin, by giving back to society, including the university's community, the city of Philadelphia, and the broader world.
Depending on the school you are applying to, UPenn will have different requirements for applicants and admission will be competitive. The College of Arts and Sciences (CAS) at UPenn focuses more on extracurricular activities and admitting well-rounded individuals while being less academically challenging than Harvard, Yale, Princeton, Stanford, and MIT (HYPSM).
Other UPenn programs have specific requirements for applicants. For instance:
The Wharton School: While you don't need to have a lot of business expertise to boost your chances of admission, you should have shown leadership qualities.
Huntsman Program: For acceptance into UPenn's dual-degree program in business and international relations, admissions officers will be more receptive to applicants with a multicultural college profile and foreign language proficiency.
The Jerome Fisher Program: MIT-level STEM experience is required for applicants to be competitive in this engineering and business dual degree program.
The Vagelos Program: Candidates should have similar patient care experiences to those who are applying to accelerated medical care programs. This dual-degree program combines life sciences and business.
Application Evaluation Process at UPenn
The following elements, according to UPenn 2021-2022 Common Data Set, are deemed "extremely important":
Rigor of the secondary school record
GPA
Standardized test scores (if available)
UPenn short answer questions and essays
UPenn letters of recommendation
Character/personal traits
These elements qualify as "important":
Interview
Class rank
Talent/ability
The following are "considered":
First generation
Alumni/ae relationships
Place of living
State of residence
Race/ethnicity
Volunteer activities
Employment experiences
Level of interest
These are "not considered":
Religious affiliation
Penn wants to see in an applicant's application evidence of their sincere commitment to helping people rise. This does not imply that the institution expects you to engage in any voluntary or philanthropic endeavors, though.  They pay close attention to the societal effect that results from your genuine interests, abilities, and history. They seek out young people who have demonstrated their capacity to start, expand, or innovate on community development initiatives that are important to them personally.
The best students in the world choose to attend UPenn over all other universities. It makes sense why, given that Penn has a long tradition of intellectual and business leadership dating back to its founder Benjamin Franklin, and that it consistently turns out top-notch graduates with outstanding academic and professional credentials.
If you can earn a nearly perfect GPA in the hardest classes, engage meaningfully with personal interests and community issues, and show an ability to take charge of your own goals by acting on your principles, then you'll position yourself to submit a strong application that the UPenn Admissions Committee will remember. This might all be overwhelming for a college applicant like you however, AdmissionSight can guide you in every step.
AdmissionSight has been in the college admissions counseling industry for more than 10 years now. Our experts have handled thousands of students and helped them get into the school of their dreams. Feel free to schedule an appointment for your initial consultation today.